Spring and summer are here and all we want to do is be outside. Switch your dining room for the garden and take some Al Fresco tips from our writer, Rachel.
There are probably only four rules for eating outdoors when staying in a holiday cottage:
1) keep it simple;
2) prepare as much as you can in advance;
3) add a little twist to a classic, or make use of an unusual cooking technique
and finally 4) tin foil is your best friend.
Whether you choose a barbecue out in the garden, or trek it down to the beach, build yourselves a campfire in a field or use a camping stove out the back of the car, here's some handy hints and tips for recipes you can make wherever you are. We particularly recommend then for glamping holidays.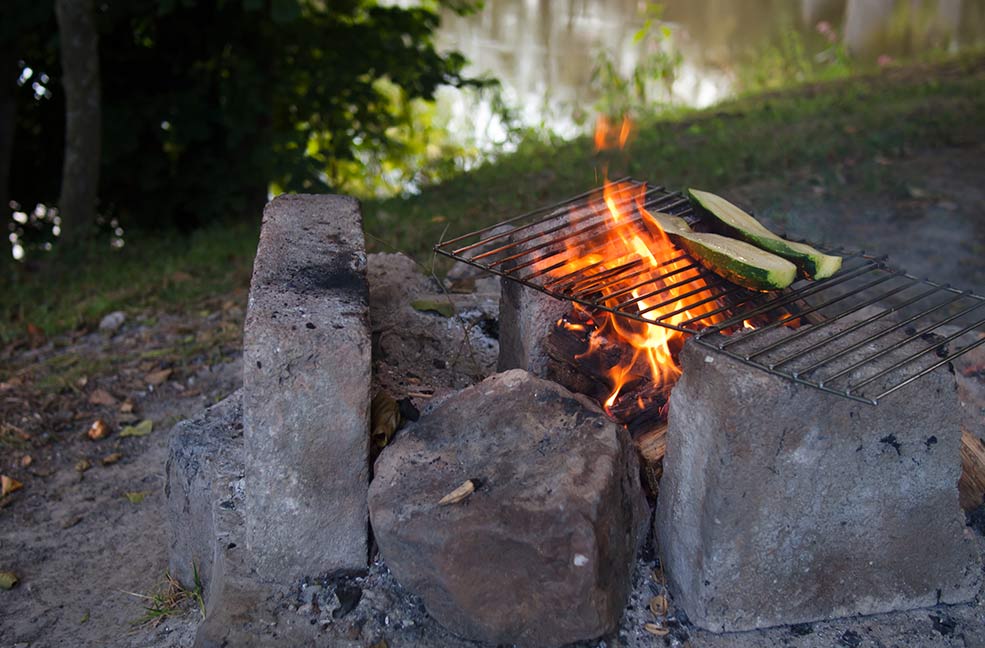 Do it en papillotte
En papillotte simply means wrapping up your dinner in a foil packet. From baked apples to fresh mackerel, it's a healthy and fail-safe way of getting succulent fish and intense flavours without dirtying a frying pan, just be careful not to overcook.
Baked apples can be stuffed with dried fruits, butter, cinnamon and a sprinkling of sugar, wrapped snug and left in the embers of a barbecue for about 12 – 15 minutes or until the flesh is soft and the packet squishes.
For fresh fish such as mackerel or trout, some chefs recommend a quick grilling for 2 minutes on each side to get a charred skin, but I'm happy with 7 – 8 minutes (depending on the fish and size) in a foil packet with some oil, lemon juice, garlic and herbs. Slash the skin if you want to get extra flavour into the fish.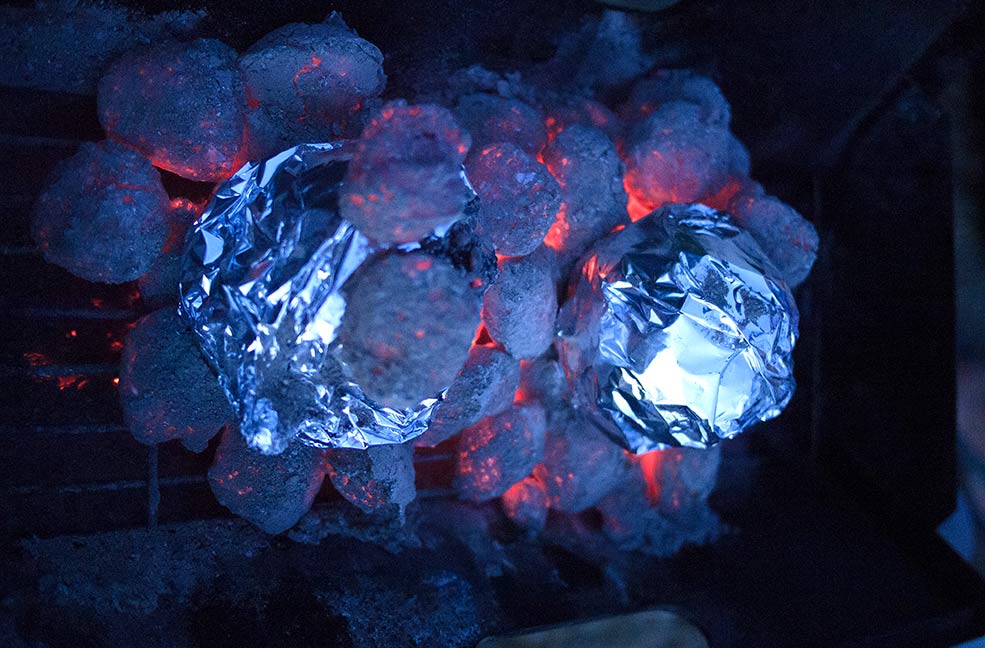 Orange brownies
These are great little campfire showstoppers.
Create a lid by cutting the top inch or two from an orange. Take out the flesh by cutting around inside between flesh and skin to make a skinless orange (this can be done in advance). Save the flesh for later (breakfast or juice).
Now you have two choices, the first is to buy a brownie mix in a packet and make it up according to the instructions (make sure you have the extra ingredients) and divide it evenly between the oranges, filling them just over halfway. Or, more time consuming, mix up your favourite brownie batter in advance (I like Nigel Slater's), freshen it up by giving it a good mix and fill the oranges as before.
Wrap tightly in two snug layers of foil. These are best left in the embers of a barbecue for 30 – 40 minutes. Once done (check one), the lids can be taken off and they can be decorated with crunchy breakfast cereal and a ready-made caramel sauce. This technique works just as well with other cakes such as blueberry muffins.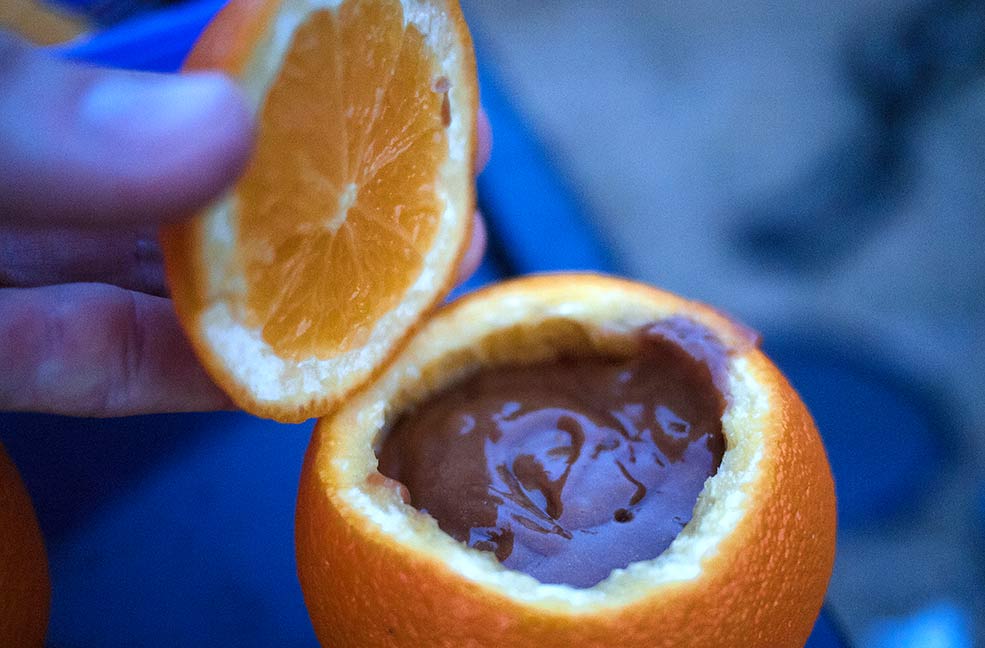 Dampers
Recipe by Daisy Bridgewater
Making bread while outside seems like an impressive feat. It's not. Dampers are probably the most well-known type of camping bread and great for making with kids.
You will need 20 sticks about the width of your thumb. Sift 300g self-raising flour into a bowl and add half teaspoon salt and 2 teaspoons of sugar. Work 75g of butter into the mixture until it makes a fine crumble and gradually add a cup of milk until it forms a soft dough. Knead on a flat surface until pliable then divide into 20 balls and roll into long fat sausages, roll around a camp stick and toast over the flames. Allow to cool, remove from the stick and fill with jam or even better, Nutella.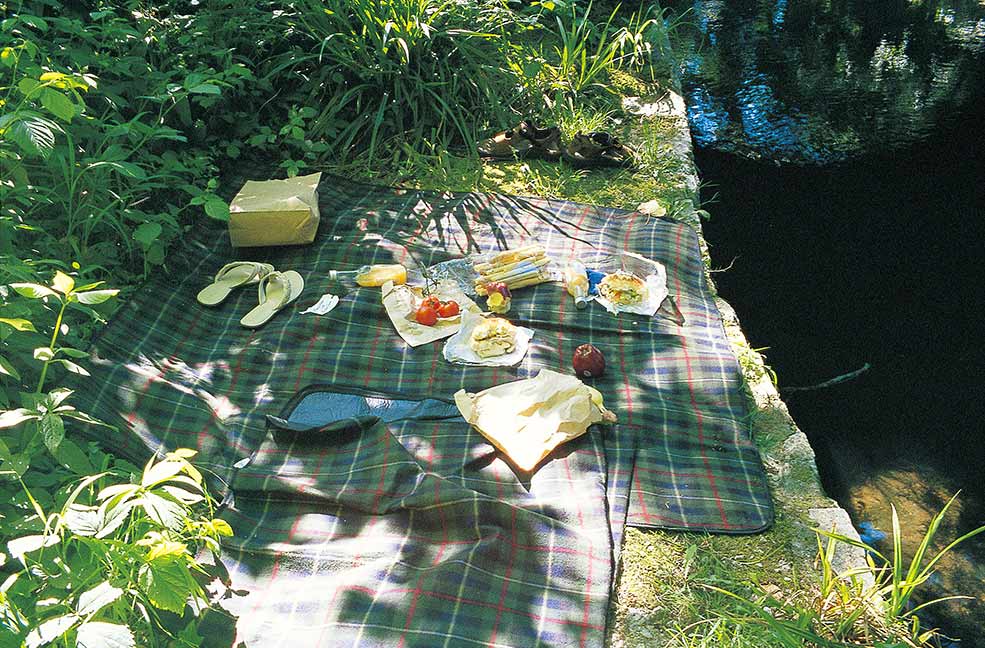 Other winning campfire recipe suggestions
Baked camembert (wrapped in foil in the embers); frying pan pizza; s'mores (chocolate digestives sandwiched with melted marshmallows and more chocolate); pancakes are always a winner and a luxury hot chocolate before bed will keep little ones warm from their tummy to their toes.