Pembrokeshire is in the unique position by being the only "Coastal National Park" in Wales; certainly making it stand out from the crowd of many beautiful national parks in the country! Covering 243 square miles, from St Dogmaels in the north to Amroth in the south, the park encompasses golden beaches, dramatic cliffs and hidden coves, making this the perfect playground for water sports, swimming and rock pooling.
Walking the Pembrokeshire Coast National Park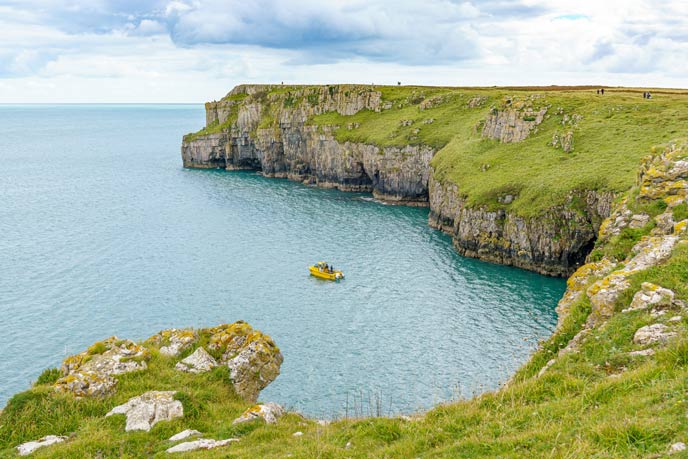 There is no better way to enjoy the scenery than popping on your walking boots and heading out to trek along the coast path. For more hardy individuals it is possible walk the full 186 miles. This does take some planning though as it takes up to two weeks and is not for the faint hearted! For us mere mortals a more relaxing experience would be to set out to cover a section. Here's a couple of our favourites to get you started:
Nine mile walk: Milford Haven - Dale
Start from Milford Haven, a bustling sailing port, and hike to Dale 9 miles away, a cute coastal village with pastel coloured cottages and gently sloping beach; great for dipping toes after a long walk. Luckily the Pembrokeshire coastal bus service covers the entire path so you won't have to make the return journey on foot if you don't want to. To help paint the picture for you, we've mapped it out below:
Six mile walk: Gwaun Valley
For a woodland saunter try the Gwaun valley walk. Three miles along the valley (with a stop at the pretty church in Pontfaen) you will find the perfect picnic spot in Sychpant National Park for a bite to eat. Then make you're way back along the valley and enjoy the abundance of woodland along the way, comprising of beech, hazel, oak and ash. Take a look below:
Things to see in Pembrokeshire Coast National Park
Castles, cities, sights and enchanting towns
Castles, oh so many castles. Pembrokeshire is quite rightly proud of its history with some terrific castles and ancient sites. Take a look at Pembroke Castle and Carew Castle or perhaps Cilgerran Castle with its dramatic location overlooking the Teifi Gorge. If you're interested in myths and legends head to St Davids and visit the tomb of the legend himself, located in the west wall of the chapel of Holy Trinity.
The only city in Pembrokeshire is St Davids, however with a tiny population of 1400 it is the smallest city in Britain. Visit the market towns of Narberth or Newport for local produce, pottery and jewellery or perhaps Tenby, a picture postcard seaside town surrounded by a wall to protect the medieval town within.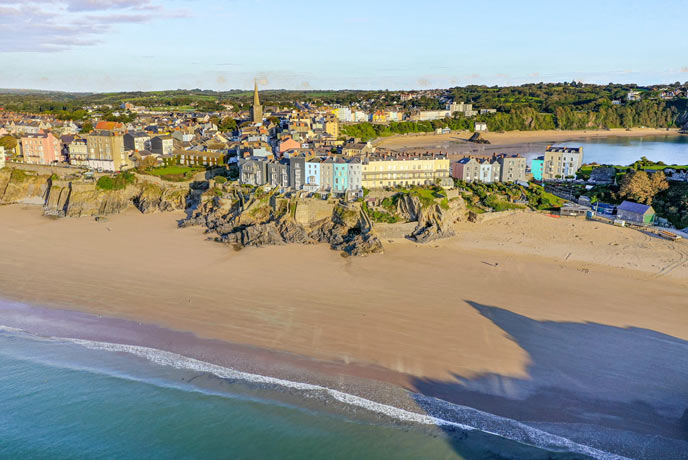 On your way to plotting your itinerary? Thought so. Just make sure you prepare to be enchanted and awe-struck whilst you're there!
To see more things to do in Pembrokeshire check out our guide to Pembrokeshire. Or perhaps you're totally set on this as your next holiday (who could blame you?); take a look at our collection of cottages in Pembrokeshire and start planning your next trip.