A battleground might not be the usual choice for a dinner location but in the pretty town of Battle in East Sussex, which held the Battle of Hastings in 1066, it's the perfect place for a slap-up meal with a side of history.
The surrounding countryside and proximity to the coast means that most venues enjoy wonderfully fresh ingredients from local producers, so you can experience a proper taste of East Sussex. The beautiful location isn't just ideal for sourcing quality food though, it's a stunning area for walking and well worth a jaunt or two. Here are some of our favourite routes that will surely get the appetite ready.
From cosy tearooms where you can enjoy a light lunch or eye-popping piece of cake to traditional inns that serve up the very best in pub grub, here's our list of the best places to eat in Battle.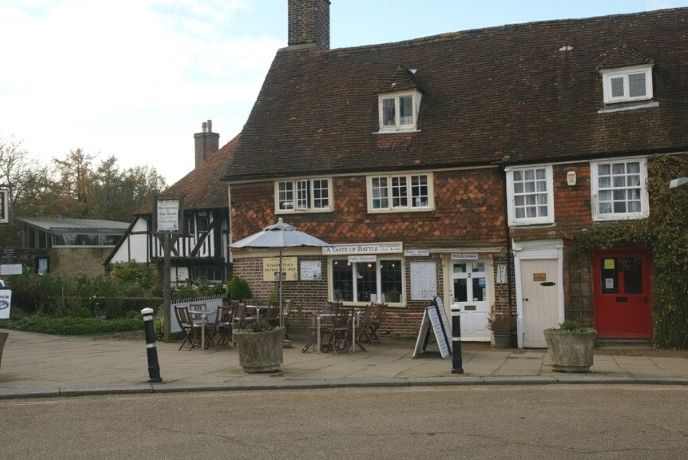 We're kicking things off strong with a restaurant and tea room that's situated in a Grade II listed building that's characterful appearance and atmosphere matches the historical background of the town perfectly. With beautiful, exposed woodwork creating a timeless feel, you can sit down to all the classics including a full English, a ploughman's or a scone with lashings of clotted cream and jam. Or, if you're looking for the full works, why not make like the Duchess of Bedford and opt for the high tea.
Following in the footsteps of William the Conqueror, Trinity of Battle likes to shake up tradition and add their own contemporary twist on classic dishes. Using local ingredients from within a 20-mile radius, you can tuck into the likes of sausage with wholegrain mustard mash, beer battered fish or their whopping seafood platter, which is great for a shared starter or a main meal if you, like us, want it all to yourself.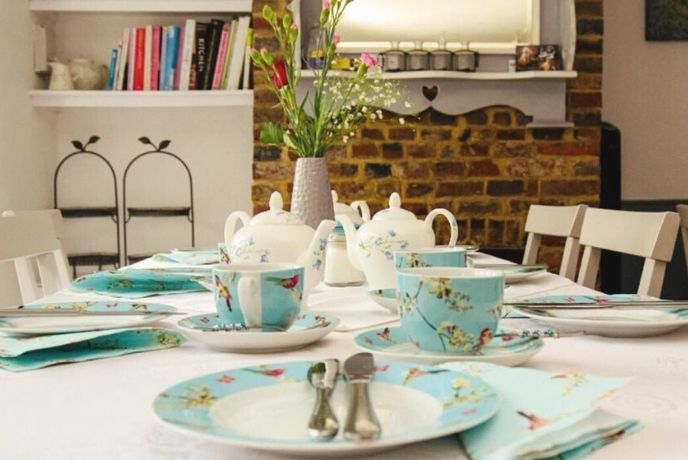 Looking out over the impressive 13th century abbey, Bluebells Tearoom is a family and dog friendly spot that's perfect for a light lunch and, let's be honest, slice of homemade cake! Choose between a seat inside in the cosy tearoom or in the outside area, where you can enjoy views across to Battle Abbey. It really is a wonderfully unique spot for a coffee and one of Bluebells' famous raspberry scones.
Another family-owned business, The Sweet Olive combines daily homemade specials and local produce to create a mouth-watering menu that draws inspiration from around the world. If you want a gravity-defying dinner (and who doesn't) then definitely go for their signature hanging skewers, which come with a side of their famous 'slaw' and offer a feast for the eyes and the stomach!
Bonney's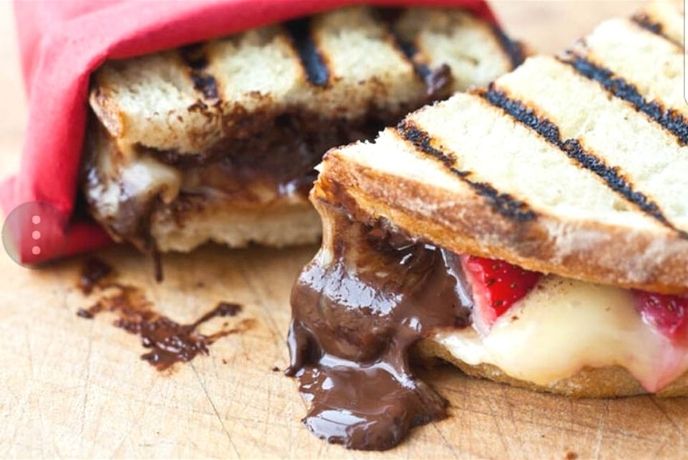 Whether you want a big old breakfast to set you up for the day or a pitstop at lunch to refuel while you explore the historical sites around Battle, Bonney's is a veritable institution when it comes to hearty food that satisfies the soul… and hunger pangs! Pull up a pew and enjoy a burger and Battle Brewery ale, choose from their tempting collection of homemade cakes that are sure to cure those sugar cravings or check out their social media to keep an eye out for specials.
With a soul-warming fire for the colder months and a spacious covered beer garden for those balmy sunny days (dogs are welcome in this area), The Squirrel Inn in Battle is a firm favourite all year round. Family-run and focussed on providing local and seasonal meals, this traditional freehouse is in the heart of the community in more ways than one. It's not just local ales behind the bar though, with over 45 gins, 12 vodkas and 10 rums, there's a tipple for every taste to go alongside your chicken supreme or halloumi burger.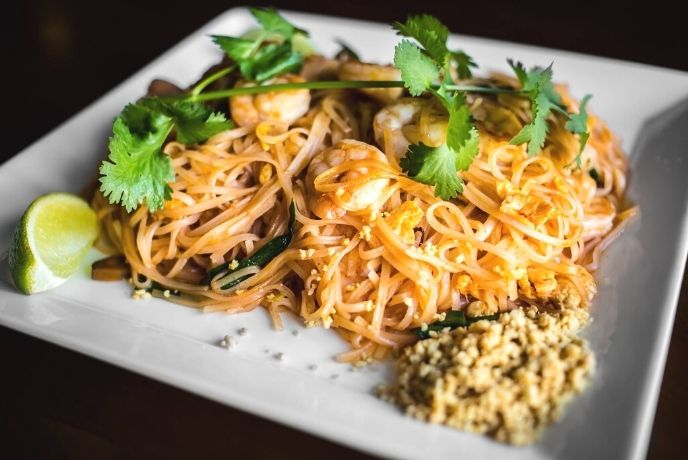 Over the past 10 years, the Thai Orchid has worked hard to become known as the place to enjoy authentic Thai cuisine in East Sussex. With all their chefs training in Thailand, you can look forward to the very best dishes with all your favourite Thai spices and flavours working in complete foodie harmony. The only possible downside to their fantastically varied menu is choosing which dish to go for. Having said that, the three flavoured deep fried sea bass is hard to say no to!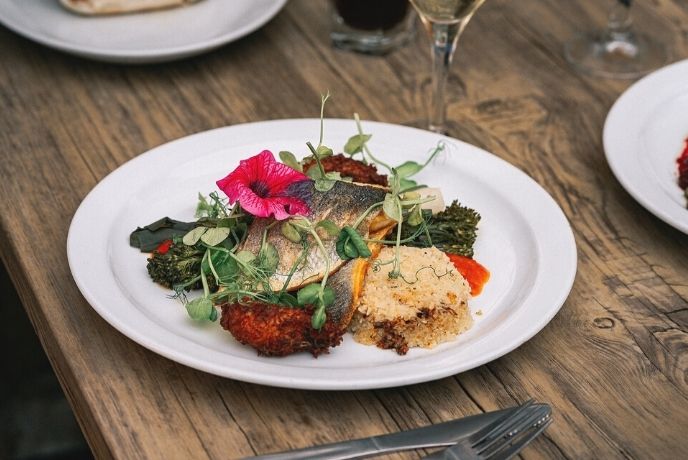 There's just something about the smoky flavours of BBQ that really satisfy any hunger, whether it's a casual pang or unbeatable craving for comfort food. Well, here at The Bull Inn you're in for a true treat as this is the home of the grand finalists of the streetfood section at the Sussex Food and Drink Awards, The BBQ Project. Originally built from stones from Battle Abbey, it's not just the menu that catches the eye when you sit down to eat in this 17th century coach house. With a modern yet cosy atmosphere, this streetfood staple turned restaurant is one of Battle's best kept secrets.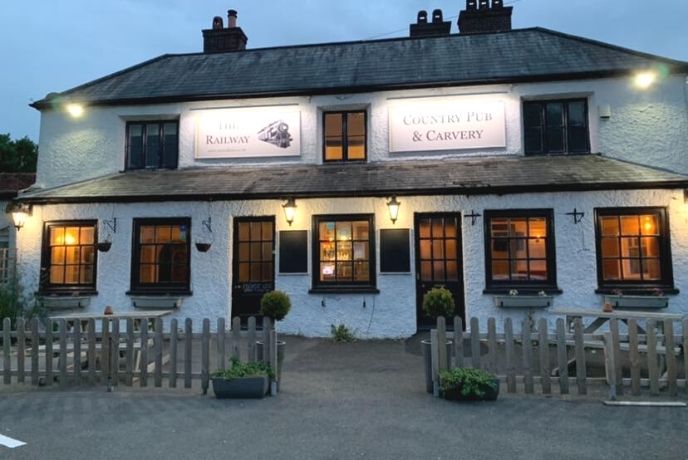 We know they say it's more about the journey than the destination, but when it comes to The Railway Pub, arriving at your destination is the best part! This family-focussed, traditional pub has been sheltering weary travellers for years, filling their empty bellies with button-popping Sunday roasts and train-themed burgers (our favourite is the Fat Conductor). Warm up by the fire or stretch out in the garden and soak up the summer sun at this dog-friendly pub in Battle.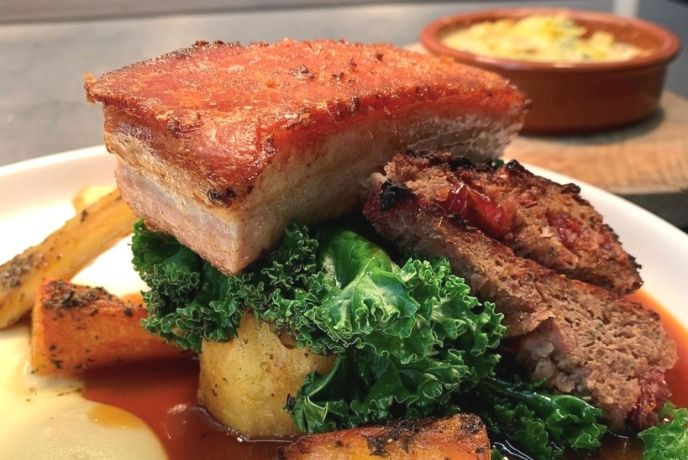 Let's get straight to the point, Chequers does amazing, locally sourced food but that's not why it's one of our favourites… They have a menu of local ales, homemade cocktails and a selection of seasonally infused gins they create themselves… um, yes please! When you can bear to drag your eyes away from the drinks menu, you'll find a selection of superb dishes that chop and change throughout the year so that the chefs can make the most of seasonal produce.
Ready to start your whistlestop tour of Battle's eateries? Find your perfect holiday cottage from which to explore the beautiful and historic town of Battle in East Sussex.