When it comes to stunning scenery, Wales certainly enjoys an ample supply, and nowhere is this truer than in Pembrokeshire (Sir Benfro) where the coastline shines and the countryside looks like it was taken straight off the pages of The Hobbit.
Making up the western-most stretch of coast, Pembrokeshire in Wales is home to an incredible array of beaches, coastal paths, and pretty seaside villages and towns. It's actually impossible to go anywhere in Pembrokeshire without running into a view worthy of a Microsoft screensaver.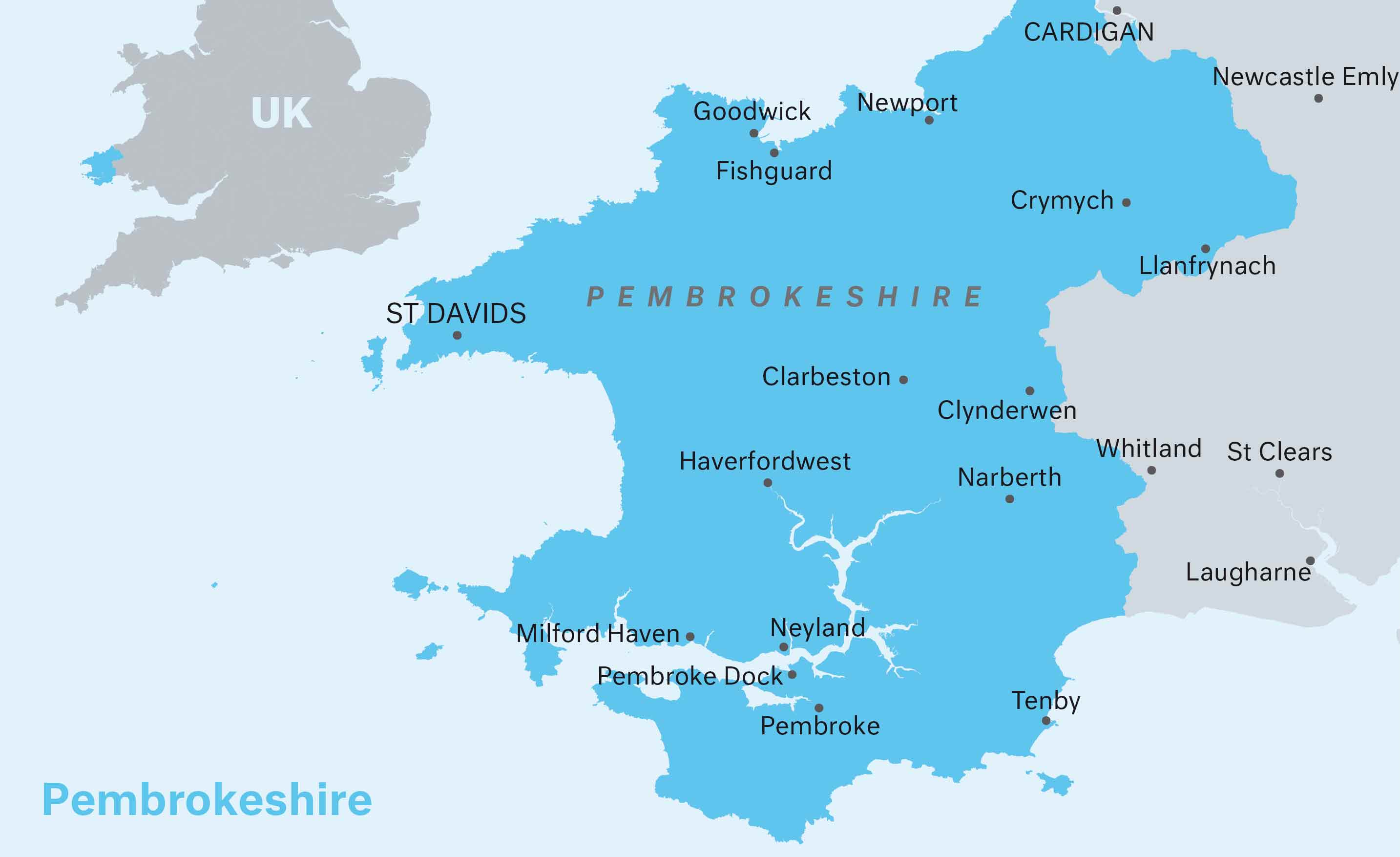 With so much to see and do in Pembrokeshire, we've gone ahead and assembled all of our favourite facts, titbits, and must-visits so you can plan a fabulous visit. So, without any further ado, here's our complete guide to Pembrokeshire…
Find out more
About Pembrokeshire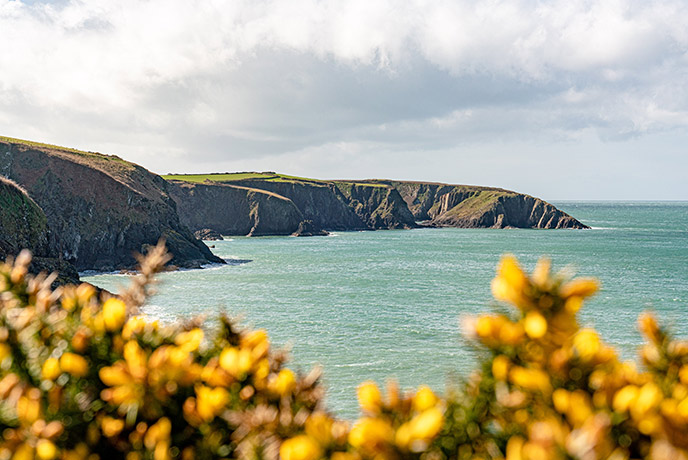 Pembrokeshire has been a popular spot for visitors for a very long time – arguably since the Vikings decided to raid along the coast and settle at Haverfordwest, Fishguard, and Caldey Island. Nowadays, holidays in Pembrokeshire are a lot more relaxed and a lot less battle-heavy, making it a great destination for anyone looking to spend some time surrounded by beautiful vistas and the calming sounds of nature.
As you amble around the coast, you'll stumble across many colourful towns, quiet fishing villages and even a castle or two (or twelve), giving you an almost unlimited choice of day trip destinations. As you explore, you'll no doubt notice that agriculture and fishing are still a massive part of daily life in Pembrokeshire, which is why we always recommend checking out the local restaurants and shops for some amazing dishes packed full of fresh, local ingredients. Seriously, it's not a visit to Wales without a taste tour of artisan cheeses or a crempog (Welsh pancake)!
Landscape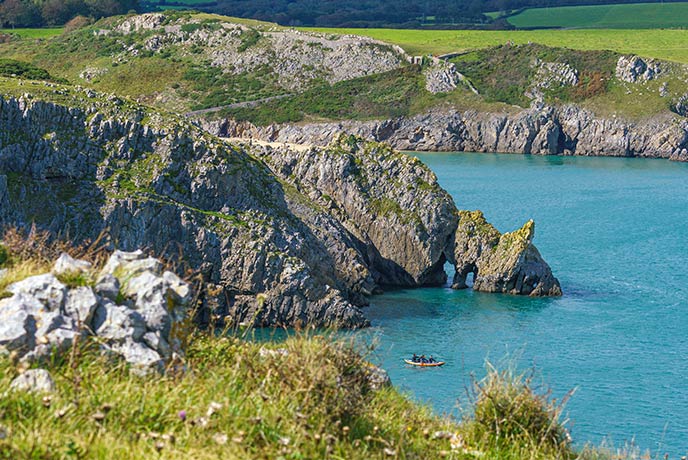 With 186 miles of jaw-dropping coastline – not to mention some incredible countryside ramblings – Pembrokeshire is one of the most beautiful and varied areas of Wales. This scenic diversity led to the formation of Pembrokeshire Coast National Park along with numerous sites of special scientific interest (SSSIs). You can go straight from a volcanic headland to a flooded glacial valley without even leaving the county!
For rock enthusiasts (and we're talking physical stones, not the Rolling Stones, here), you'll be pleased to know that Pembrokeshire is home to a variety of fabulous rock formations, some of which date back over 290 million years. Possibly the most famous of which are the impressive limestone pillars of Elegug Stacks. When visiting, make sure to test out the local legend and see if the number of steps going down is the same as going up – although doesn't it always feel like more steps when going up?
While the Pembrokeshire coast is full of steep cliffs and undulating bays, heading inland will see you arrive at one of Pembrokeshire's other iconic landmarks: the beautiful and untamed Preseli Hills. Known locally as the Preseli Mountains, this group of hills attracts excited walkers from all over the place thanks to the sweeping views and the well-trodden ancient 8-mile track, the Golden Road.
Wildlife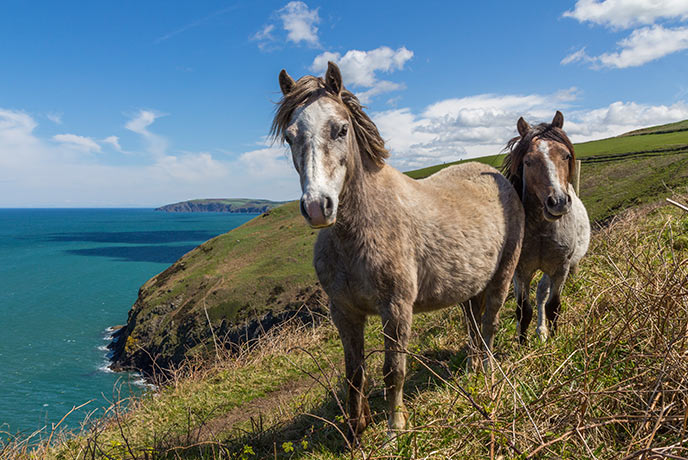 With so much glorious landscape up for grabs, Pembrokeshire is unsurprisingly home to an encyclopedia's worth of flora and fauna. Along the coast, colonies of nesting seabirds use the rugged cliffs as a breeding ground, some of which are of international importance, while seals, whales, dolphins and porpoises can often be seen frolicking in the waves off the coast.
At certain points throughout the year, Pembrokeshire plays host to more than just human visitors. Among the annual guest list are basking sharks, orcas, turtles, and blue sharks. Although many of these overseas visitors don't come close enough to shore for a casual spotting, you never know when you'll be lucky so always keep a weather eye on the horizon when travailing the Pembrokeshire Coast Path.
Away from the coast, you'll find all kinds of birds and bats making the most of the ancient hedgerows that crisscross the countryside, while wildflowers decorate the grassland like a generous dusting of hundreds and thousands.
Beaches
From powdery sand to shingles that send shivers up your spine, the beaches in Pembrokeshire are as varied as they are beautiful.
Barafundle Bay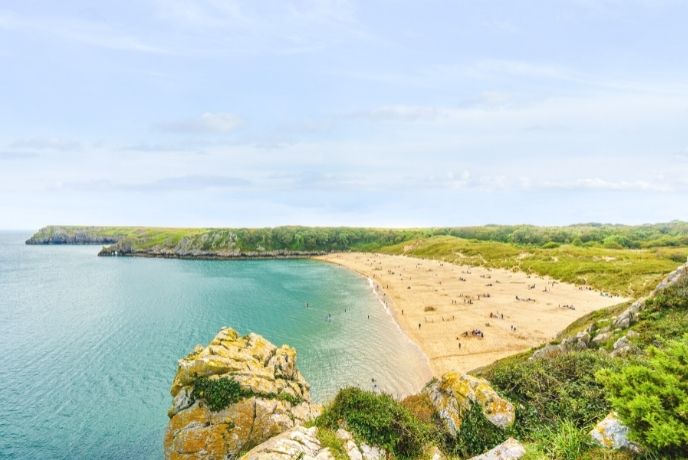 On our list of the best places to visit in Wales, Barafundle Bay is one of the most iconic beaches in Wales, let alone Pembrokeshire. Backed by rolling sand dunes and pine trees that add a lovely, rich green setting, the aesthetics of this popular bay really must be seen to be believed.
Access to the dog-friendly beach comes in the form of a coastal walk and a steep climb, but this vigorous start to your beach day is quickly rewarded with crystal clear waters and a truly sensational spot for a nap in the golden sand.
Tenby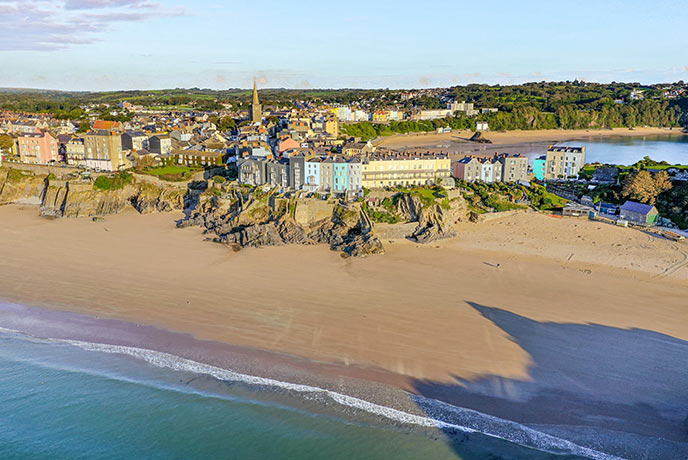 OK, ok, technically Tenby is home to no less than four beaches, but surely that makes it all the more deserving of a mention! From the stretching sands of South beach to the quaint hustle and bustle of Harbour beach, you're never far from a sandy day when you visit Tenby.
Only existing at low tide, Castle beach is a lovely patch of sand that lies between Castle Hill and East Cliff. You can loll about on the sand, watching the waves go by or ride them by boat to Caldey Island where you can visit the monks that have inhabited this holy island since Celtic times.
North beach on the other hand is instantly recognisable thanks to Goskar Rock perched happily in the middle and doesn't disappear with the tide, giving you hours upon hours of beachy fun. If the whole family plus the dog is coming, then pack up the towels and head to the far end of South beach, where it's dog-friendly all year round and pawfect for some sandy zoomies.
Freshwater West beach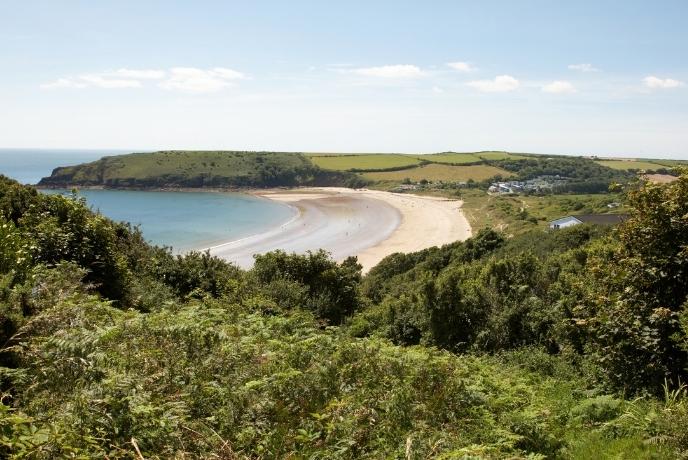 Joining the ranks of the most beautiful beaches in Pembrokeshire, Freshwater West really goes all out when it comes to visuals. Clear blue waves call out to surfers and wave-watchers (swimmers should exercise caution here as there can be quite a pull) while the soft, golden sands are perfect for a quick snooze after a fun-filled picnic.
For those wanting to stretch their legs – or tire out the dog – the extensive sand dunes behind the beach offer a fantastic opportunity to run free. Just make sure to keep your bearings as Broomhill Burrows has protected many a smuggler's booty thanks to the twists, turns, and tufts of grass that all look suspiciously alike!
Monkstone beach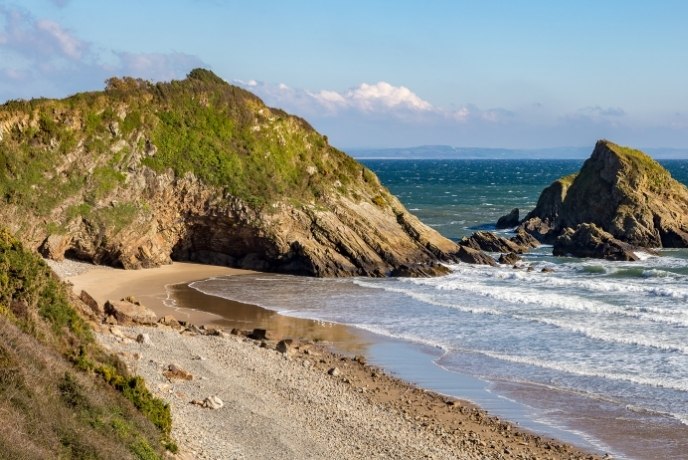 Close to the hustle and bustle of Tenby but without the crowds, Monkstone beach manages to maintain a deliciously secluded feel thanks to its sheltered position and trickier access point (151 steps definitely help to keep beachgoers to a minimum).
The beach itself is a mix of honey-hued sand peppered with the odd rock, with plenty of rockpools at low tide to entertain the little ones. As clear and turquoise as any other beach in Pembrokeshire, the waters here are great for swimming – although you should be aware that no lifeguards patrol here. When planning your visit, do check tide times as high tide seriously reduces the amount of beach you have to enjoy.
Skrinkle Haven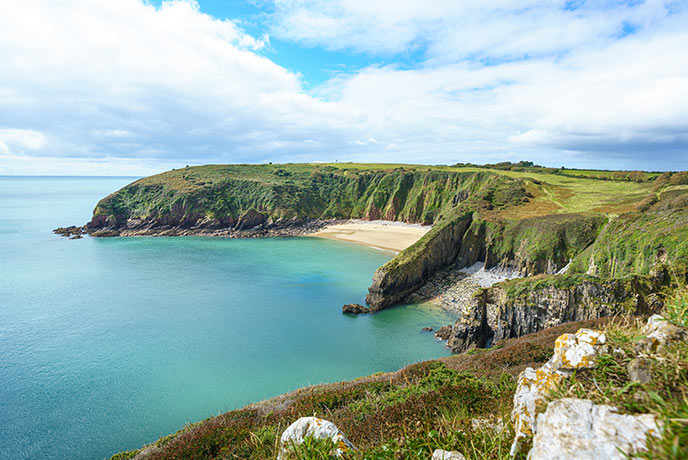 One for the adventurers (and lovers of a quirky name), Skrinkle Haven is a true hidden gem. A walk, climb, and scramble away from Manorbier village, this lesser-known cove is home to some incredible rock formations and caves alongside a beautiful stretch of pristine sand at low tide, making any journey well worth it.
Explore the network of caves, blowholes, and chasms that punctuate the surrounding headland while also keeping an eager eye on the azure waters as curious seals like to come and say a distanced hello.
Check out our handy guide on what to pack for a UK beach holiday for some tips and tricks for your beachy essentials!
Towns and villages
Charming towns, quaint villages, and the smallest city in Britain await in the rolling idylls of Pembrokeshire.
St Davids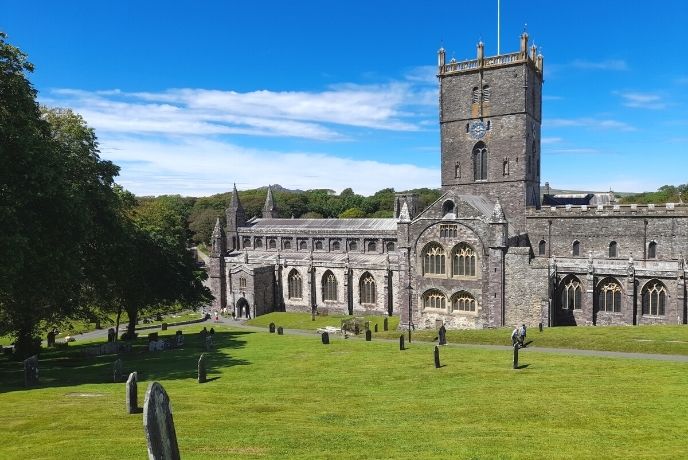 A city in name but a town in size, St Davids is a suitably picturesque city to find sprawled in the Pembrokeshire countryside. Birthplace of the Patron Saint of Wales, sightseeing is always on the cards when visiting St Davids. The cathedral is perhaps the most iconic landmark in the city and features beautiful golden bricks alongside impressive architectural features. A plethora of shops, restaurants and an art gallery also add to the day-trip-appeal of St Davids, which is just as welcoming for a flying visit as it is an extended stay.
Haverfordwest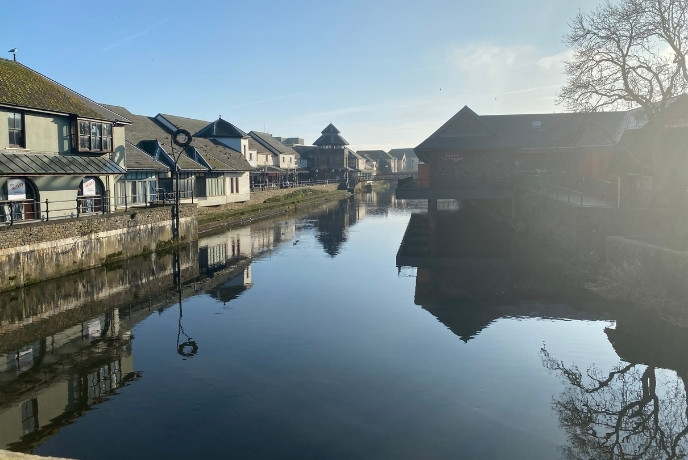 St Davids might be the city, but Haverfordwest holds the title of county town of Pembrokeshire, with all of the main transport links going here. As far as things to do go, you'll be spoilt for choice with the town's rich heritage offering countless activities and tours. Haverfordwest Castle has been attracting visitors for centuries and now holds the county archives in the old prison and the town museum in the outer keep. A stroll along the river followed by the farmers' market on a Friday rounds the visit off perfectly.
Little Haven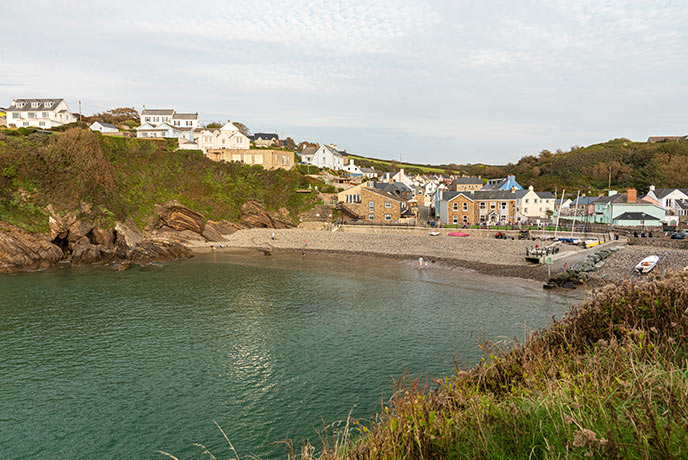 Little Haven really does live up to its name. It's a picturesque old fishing village with a beautiful sandy beach and an excellent choice of pubs – we recommend The Swan Inn and The St Brides for a relaxed drink and a plate full of fresh seafood. If you're looking for something lighter for lunch, Lobster and MôR is brilliant. They serve fresh crab sandwiches, delicious coffee, and all sorts of goodies in their shop – including their very own Welsh dry gin! Next to Little Haven you'll find popular Pembrokeshire beach, Broad Haven where you can hire a number of watersports equipment.
Dale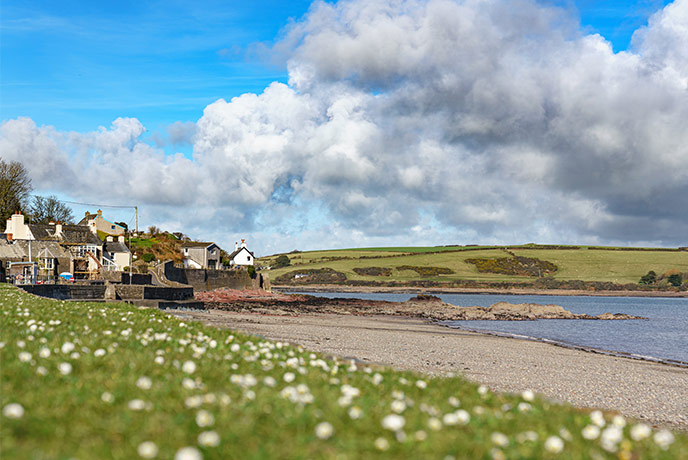 Dale is an unspoiled village in the heart of the Pembrokeshire Coast National Park, that's all the more tempting for its fame as the sunniest spot in Wales. It has a lovely shingle beach so if you're interested in kayaking, sailing or windsurfing then why not give it a go here? After a refreshing dip in the sea, head to The Griffin for a well-deserved pint and some super tasty food.
Tenby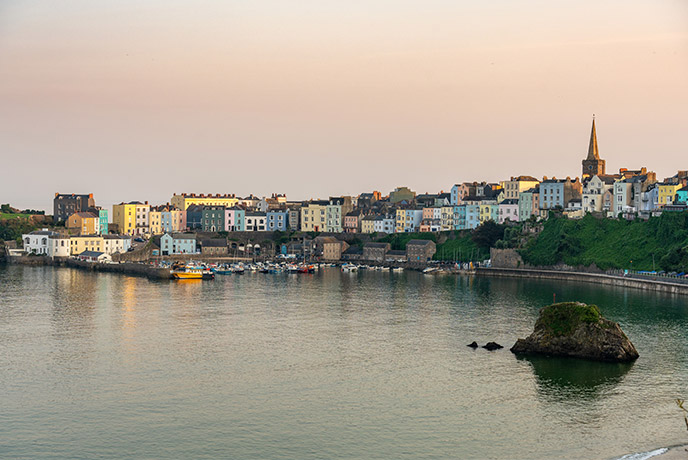 Colourful houses and great swathes of sandy beaches all accented with an impressive medieval stone wall, Tenby is the most visited town in Pembrokeshire for good reason. A catalogue of shops, many selling local produce and crafts, provides plenty of opportunities to shop till you drop while the many restaurants, pubs, and cafés offer respite for when you do. Laze on one of the four beaches, head out on the Pembrokeshire Coast Path or head to one of the nearby wildlife parks for a walk on the wilder side.
Things to do
There are plenty of things to do in Pembrokeshire, whether you like packing up the rucksack for a day out on the coast or you just can't resist visiting a castle because… well, when in Wales!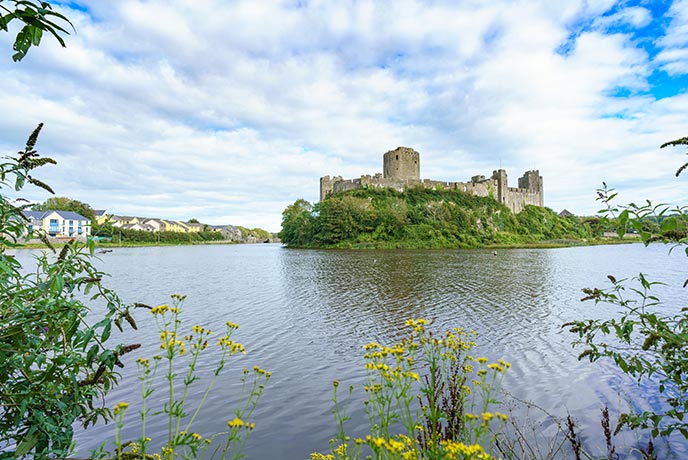 If there's one thing Pembrokeshire isn't lacking, it's castles, with 12 impressive fortresses to choose from (you'll find over 400 castles across Wales too). If you only have time to visit one though, Pembroke Castle is a great choice with lots to see and do for the whole family from falconry to learning the ways of old at knight school. You can also just nose around the battlements as you imagine what it would have been like to withstand one of the many sieges behind these battle-worn walls.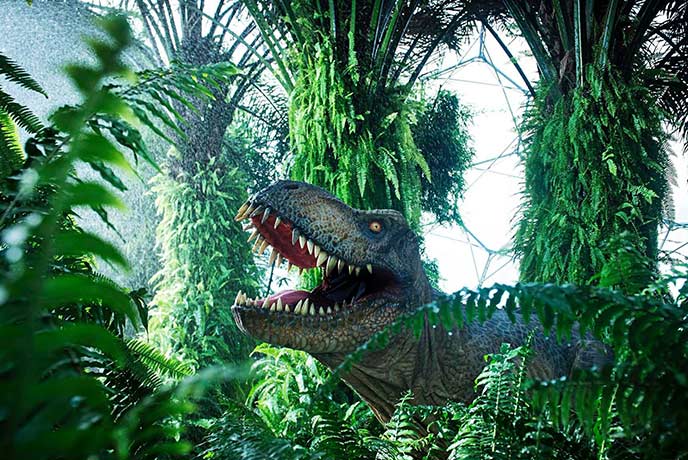 Ready for a roar-some time? Step back to a time when dinosaurs ruled the Earth as you ogle and goggle at the many dinosaurs on display. Walk through the dinosaur trail or embark on the guided walking safari, which will educate the family on how to properly handle baby dinosaurs – a skill we're all lacking. And for a more modern time, the park offers plenty of rides, activities, and much more to entertain the wee ones (and the grown ones).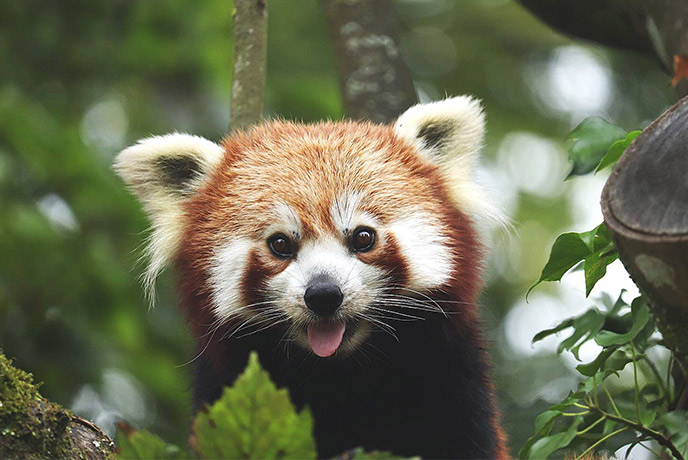 With a simple mission of protecting endangered species, Manor Wildlife Park combines entertainment and education within its cleverly curated park. If you loved the film Madagascar then a stroll through the lemur walkthrough will have you smiling from ear to ear – as will the zebras! From monkeys to meerkats, tigers to tapirs, there are all kinds of creatures great and small to excite and inspire the whole family.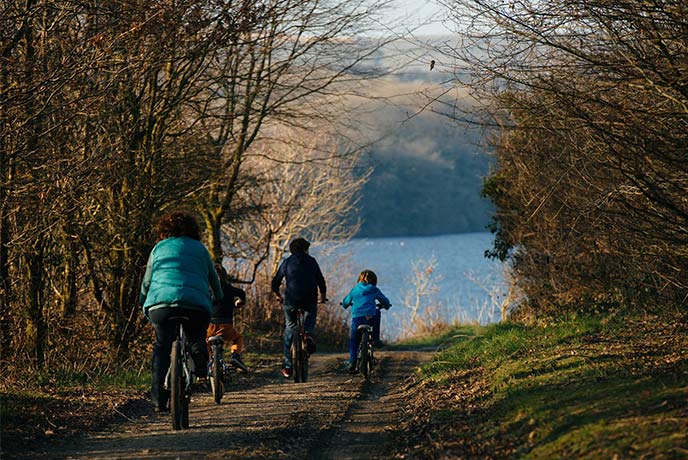 Cycling, paddleboarding, fishing, walking… whatever heart-pumping activity you fancy you can do it lakeside at the beautiful Llys-y-Fr ân Lake – there's even axe throwing and archery! Set in the inspiring Preseli Mountains, this family-friendly lake welcomes everyone to come and enjoy nature in whichever way they want – so every visit can be totally different yet equally fun.
Walks
With a coastline that when completed in one go boasts the equivalent of hiking Mount Everest (we're not joking) and a warren of crossing country paths and hikes, it's of little surprise that Pembrokeshire enjoys some of the best walking routes in the UK.
Porthgain to Abereiddi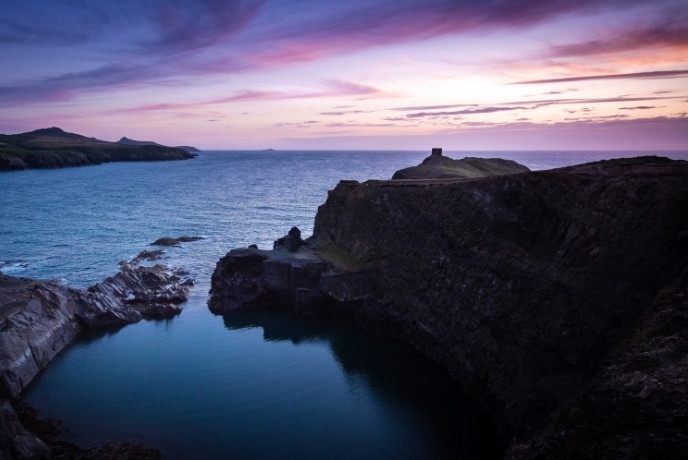 If you're looking for a relatively short walk that packs a proverbial punch, both visually and physically, then the coastal circular from Porthgain to the Blue Lagoon at Abereiddi is a must. Starting your ramble in the pretty harbourside village of Porthgain, you'll head west on the Pembrokeshire Coast Path, passing the granite quarry as you go.
Towering cliffs signal your approach to Abereiddi and the iconic Blue Lagoon, which is handy as the cliff drop is sudden so extra care should be taken when nearing your spectacular destination. We can thank slate for the origins of the Blue Lagoon and for the almost startlingly blue water, which has captured so many hearts and camera rolls. Swimming, climbing, and coasteering are all popular pursuits here, so packing a swimsuit is always a good idea when heading to Abereiddi. Once you've made the most of this man-made beauty, head back to Porthgain through the lovely Pembrokeshire countryside, where you'll enjoy stunning views up the valley towards Llanrhian.
Ty Canol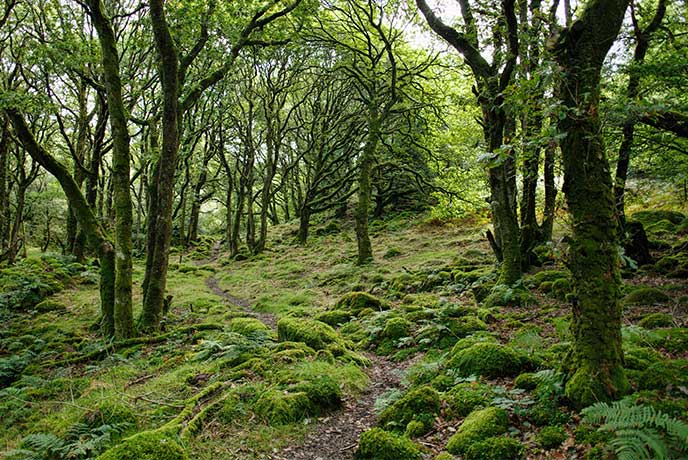 While the Pembrokeshire coast is of course worth a mention or two, we don't want to forget the inland wonders of this stunning corner of Wales. Woodland walks provide a lovely alternative to coastal strolls with plenty of sights and smells to keep the pooch thoroughly entertained. One of our favourite wooded wonders has to be the Ty Canol Nature Reserve, which makes up part of the largest ancient woodland in west Wales and is home to over 400 species of lichen.
The shaded, winding paths offer hours of dappled fun, taking you deep into the ancient throws of the forest. You can tootle around under the mottled canopy for a gentle stroll or you can extend your walk and head to Pentre Ifan Cromlech, a Neolithic Chambered Dolmen thought to be over 5,000 years old.
Skomer Island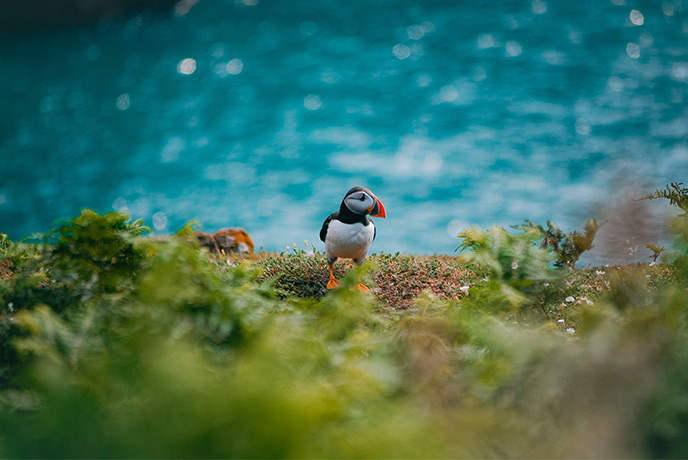 A short 15-minute ferry ride from Martin's Haven, Skomer Island is one of the many wildlife hotspots in Wales making it a great spot for a leisurely stroll with the binoculars. The circular route takes around 1.5 hours to complete, but you can easily make a day of it thanks to the numerous opportunities to just sit and watch the comings and goings of the wildlife – not to mention the bluebells and pink campion that carpet the island in spring.
One of the most eye-catching spots on the island has to be the Wick. Sheer to us but perfectly equipped with homely ledges to seabirds, this iconic spot is one of the best places on the island for seeing puffins – so don't forget your camera!
Preseli Hills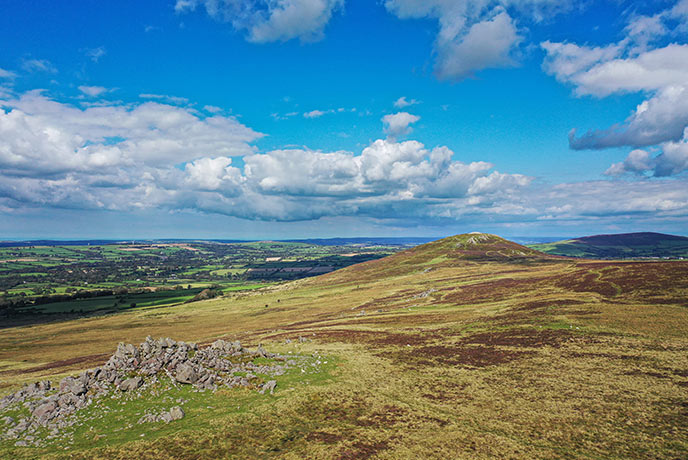 An almost complete parallel to the coast of Pembrokeshire, the Preseli Hills (or mountains if you want to elevate your trek) are a firm favourite amongst hikers and amateur ramblers alike. For 360-degree views that reach all the way to Ireland and Snowdonia on a clear day, head to Foel Eryr, while those who want a longer trek can point their walking boots in the direction of The Golden Road, which leads you along an 8-mile-long track across the spine of the hills.
Wherever you choose to walk, you'll be treated to a range of ancient sights and landmarks from burial cairns to Iron Age hill forts so it's a great area for anyone interested in local history. There's also lots of folklore to spark the imagination of the young and old alike. Learn about the Welsh faery folk that have been seen dancing on the ancient stones or the druids who used Pentre Ifan as an initiation site.
Places to eat
Light lunches with sea views, cosy pubs with local ales, and restaurants serving fresh fish from nearby waters… whatever tasty treat you fancy, Pembrokeshire has it all!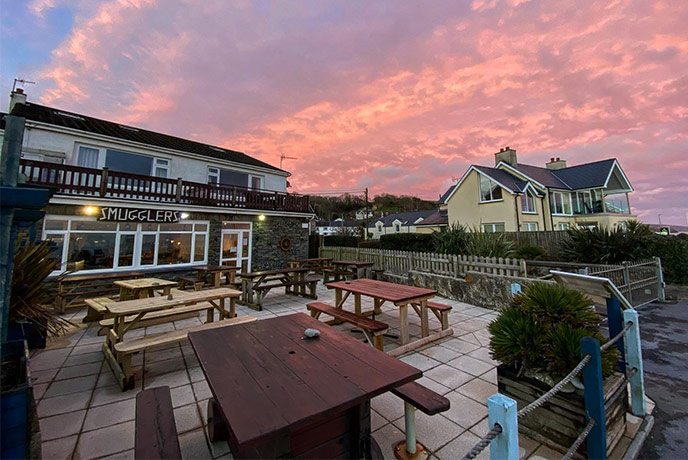 Marking the start (or finish if you're heading the other way) of the Pembrokeshire Coast Path, Amroth is the perfect place to stop for some fuel before or after your coastal trek and where better to head than The Smugglers. A stone's throw from the beach, you can sit back and enjoy glorious sea views while tucking into an array of fabulously fresh fare including a full Welsh breakfast and mouth-watering gourmet burgers.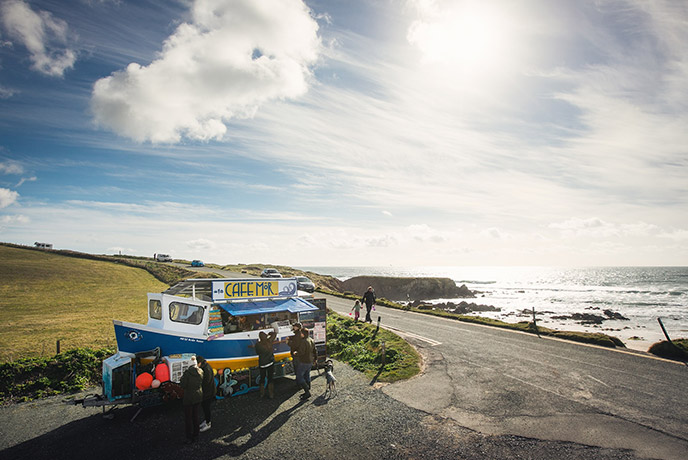 Starting out in a little blue beach shack, Café Môr is now an utterly unique set of solar-powered foodie hotspots, one a boat kitchen and the other a food truck known as Moby. At this wonderfully quirky stop, you'll find a seriously tempting menu full of fresh crab and the best bacon butty in the west… full of Welsh bacon, Welsh Sea Black Butter and KelpChup (seaweed ketchup), we're inclined to agree! Make sure to check their website before heading out, as you never know where they're going to drop anchor next!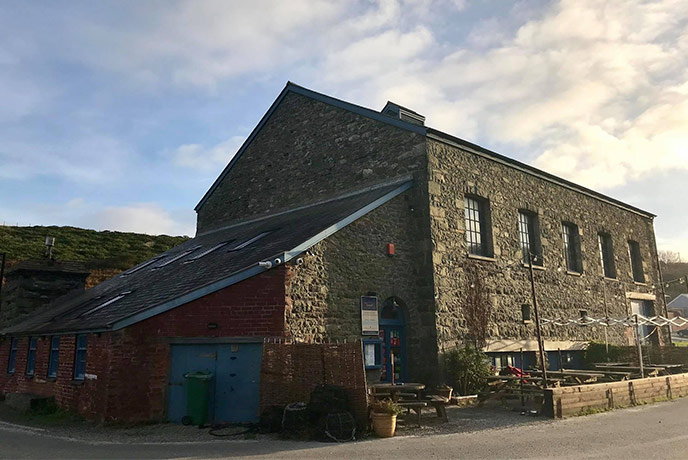 When it comes to dining by the sea, you can't go wrong with fish and chips, which is why The Shed Bistro is always a good port of call when touring the Pembrokeshire Coast Path. Feast your eyes and stomach on monkfish curry, halibut and sea bream when sitting in or make the most of their extensive takeaway fish and chips menu, which pairs perfectly with a coastal wander. Don't worry if fish isn't your cup of tea, there are some delicious meat and veggie options too – as well as some lip-smacking desserts!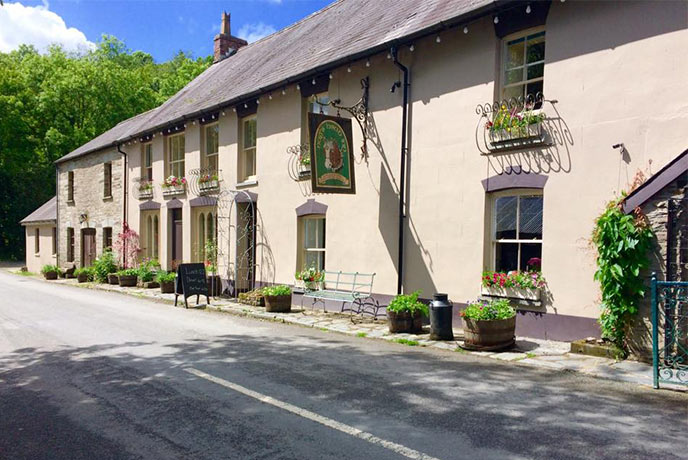 Specialising in farm to fork dishes with real local ales to wash it all down with, if you're after a traditional Welsh pub for your meal then this is it. Local, community, Welshness… all ideals that mean a lot to the lovely people of The Nag's Head, which is reflected in their superb menu that features the likes of Welsh lamb, beef, and a whole bunch of Welsh cheese – naturally!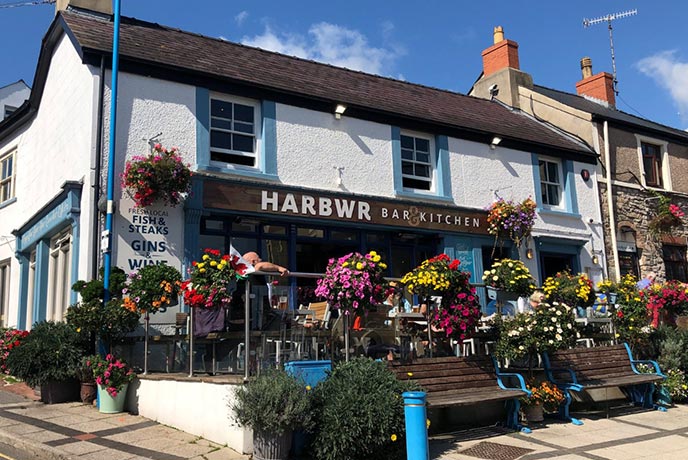 Working alongside Tenby's HARBWR Brewery, HARBWR Bar & Kitchen brings good food, good drink, and good times to the pretty town of Saundersfoot. Inside you'll find a relaxed and stylish setting while outside treats you to beautiful views of the harbour and beyond, the perfect setting for a proper Sunday lunch.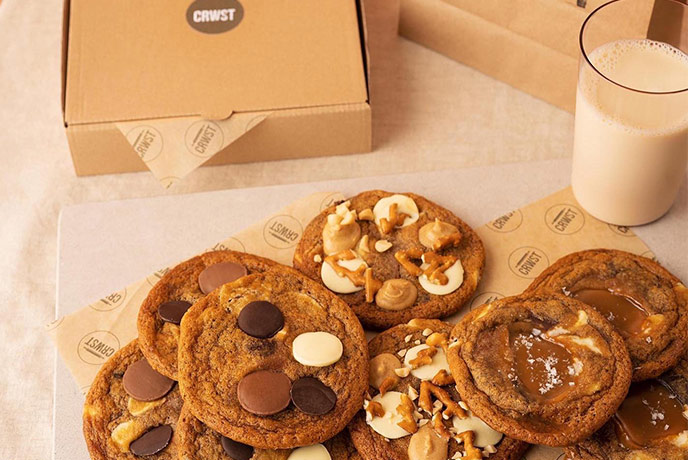 Where would we be without cafés to fill us up and send us on our way with a big old smile on our face? The good people at CRWST have certainly perfected this art thanks to their incredible brunch menu. Whether you're in the mood for a full Welsh brekkie or a stack of pancakes topped with some seriously delicious local goodies, a trip to Cardigan and the mouth-watering CRWST is a must! You can also enjoy their tempting sweet treats and savoury snacks beachside at their new takeaway hatch at Poppit Sands – perfect!
Excited to make the most of this inspiring coast and countryside? Take a look at our lovely cottages in Pembrokeshire and start planning your holiday now.