Covering 2.9 million acres of jaw-dropping scenery and spanning four areas, the City of York, North Yorkshire, West Riding and East Riding, it will be of little surprise that Yorkshire packs a pretty impressive punch when it comes to things to see and do.
From the miles upon miles of winding paths and cross-country routes to the jaw-dropping landmarks that line them, Yorkshire is a paradise for walkers – with plenty of traditional pubs to refresh and refuel you during your treks. For those that want a break with a lower step count, a whole host of family friendly attractions await, from thrilling theme parks to stunning gardens full of spectacular sculptures.
Home to no less than six National Museums, three National Parks, and two UNESCO World Heritage Sites, embarking on a holiday of discovery is easy in Yorkshire, whether you're a history buff or nature lover (or both!). You'll also find a sandy smorgasbord of beaches along North and East Yorkshire's stunning coastline – head to Whitby for world-famous fish and chips and the haunting ruins that inspired Bram Stoker's Dracula.
Ready to discover the wild and wonderful delights of Yorkshire? Here are just some of the best things to do when you visit this mammoth county.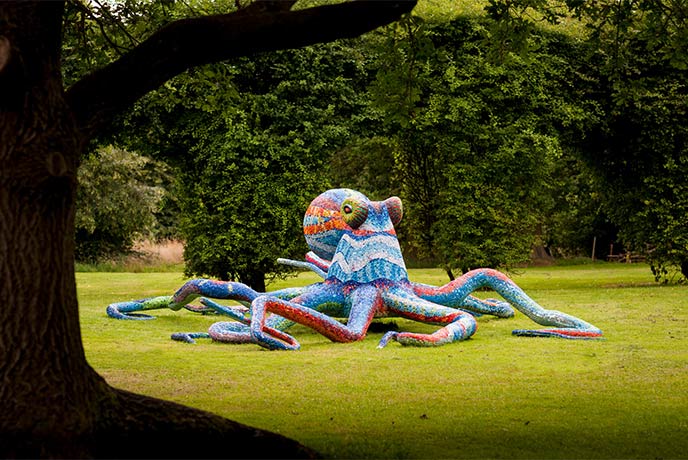 Combining a beautiful 18th century landscaped garden with incredible contemporary sculptures is a recipe for both natural and unearthly delights – and definitely a memorable photo or two. Such is the draw of Yorkshire's internationally renowned sculpture garden, the largest of its kind in Europe. Kids and adults alike will love exploring the different installations, which vary from incredible works of arts that have travelled from afar to site-specific sculptures that celebrate the surrounding beauty of Yorkshire. Artists from Damien Hirst to Barbara Hepworth have lent their creative flare to the gardens.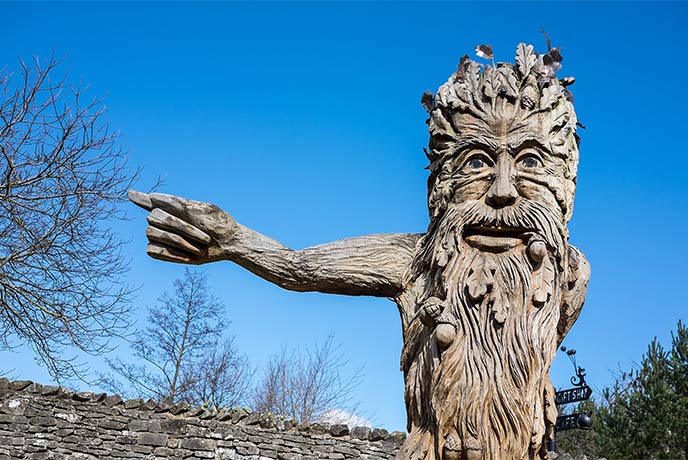 Claiming the title of 'Strangest Place in the World', the mysterious Forbidden Corner is sure to delight all, whether you're young in age or at heart. The unique attraction will lead you through a labyrinth of tunnels, chambers, and follies, with dead ends and surprises hidden around every corner. You'll uncover secrets that range from the spooky temple of the underworld to a mammoth pyramid made of glass – there really is no telling what awaits you!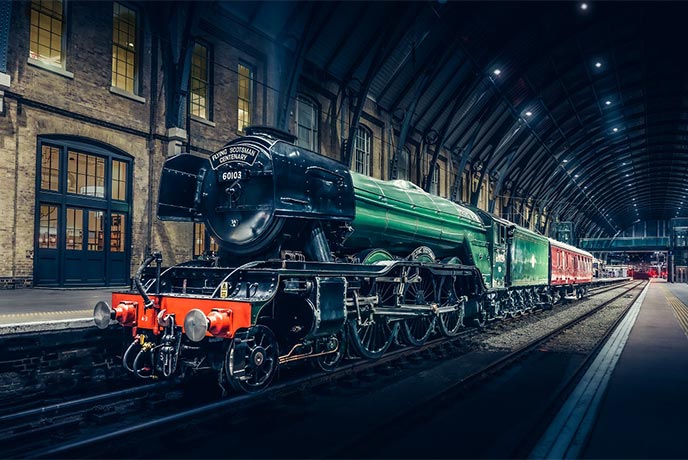 One for all the trainspotters out there, the National Railway Museum is chock-a-block with steam-fuelled surprises. Home to some of the most iconic locomotives to ever grace the tracks, there's something for every wide-eyed visitor, from exhilarating simulators to the legendary Flying Scotsman, which famously inspired the much-loved Hogwarts Express in the Harry Potter books. Alongside fascinating pieces of history, you can also indulge in a luxury afternoon tea in the beautifully restored Countess of York carriage.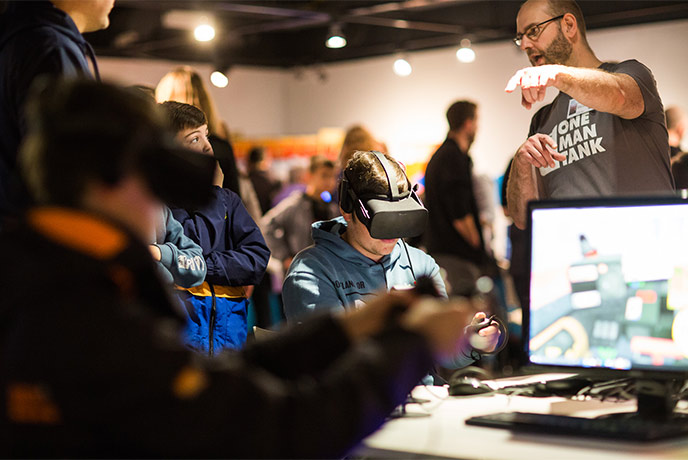 Mind-bending exhibits and out-of-this-world experiences await at the National Science and Media Museum, which takes you on a tour of all things digital. Discover how the invention of the TV and the internet has impacted our lives, play some much-loved classic video games, and step behind the lens to see how photography has changed over the years. Rolling exhibits keep the museum alight with new and fascinating things, while the giant cinema ensures there's always something on the big screen to capture your attention, from new releases to the classics that built modern day cinema.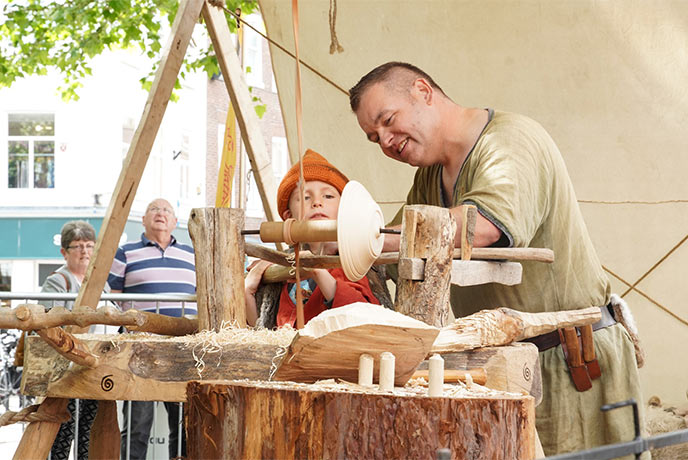 York is jam-packed with historical (and spooky) attractions the whole family will enjoy, from ghost walks to the thrilling York Dungeons. Bringing Vikings into the present day, the JORVIK Viking Centre will take you on a fascinating ride through Viking England, before welcoming you to explore the many artefacts that provide glimpses into what York was like 1,000 years ago. You'll encounter many Vikings during your visit, including incredible animatronics and Viking Age remains – the very ones that inspired the entire experience. Immerse yourself in Viking life and experience this fascinating glimpse into the past.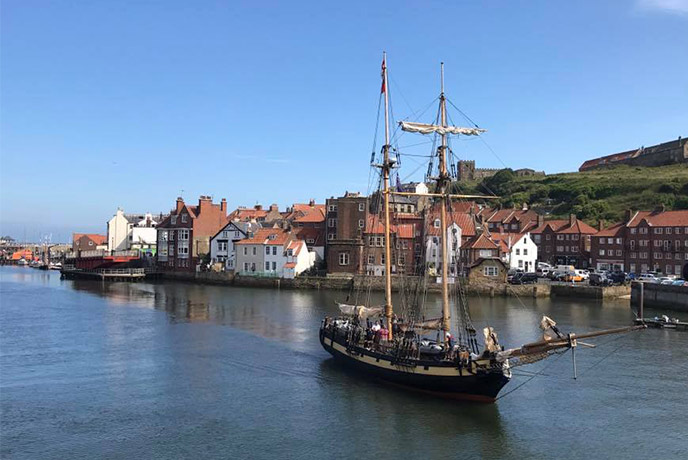 With such a rich and varied surrounding landscape, it's little wonder that dogs love Whitby just as much as their owners – it's the ultimate four-legged playground! If you have a salty sea dog with you, the (perfectly named) HMS Bark Endeavour is a dog-friendly boat trip the pups – and humans – will love. The boat is an authentic replica of the HMS Endeavour, the ship that was famously sailed by Captain James Cook. Climb aboard and set sail for a memorable voyage of discovery along North Yorkshire's Jurassic coastline as you keep your eyes peeled for seals, porpoises, dolphins and even whales.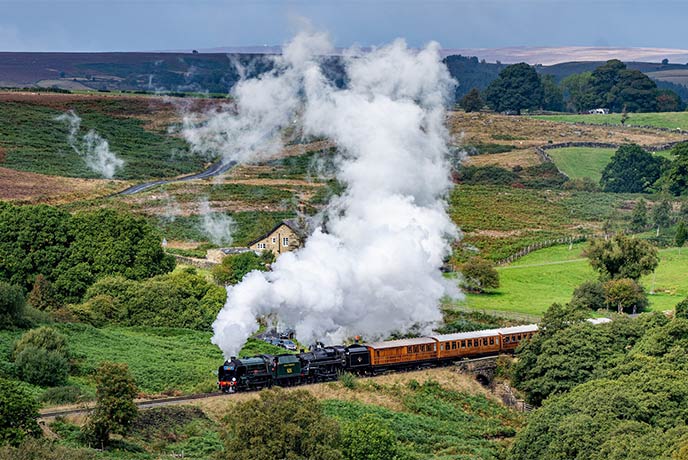 Surrounded by the vast and unfathomably beautiful North York Moors National Park, the North York Moors Railway is perfectly positioned to explore this dramatic landscape. You can climb aboard for a dining experience with a difference in the Pullman Dining Train, which varies from traditional afternoon teas to epic three-course meals, or you can simply head out for a ride through the expanse of natural beauty, enjoying the varying scenes as you go. If you would like to learn how to capture your memories more effectively, the railway offers day-long photography courses, giving you the know-how to finish your stay with a rather impressive collection of snaps.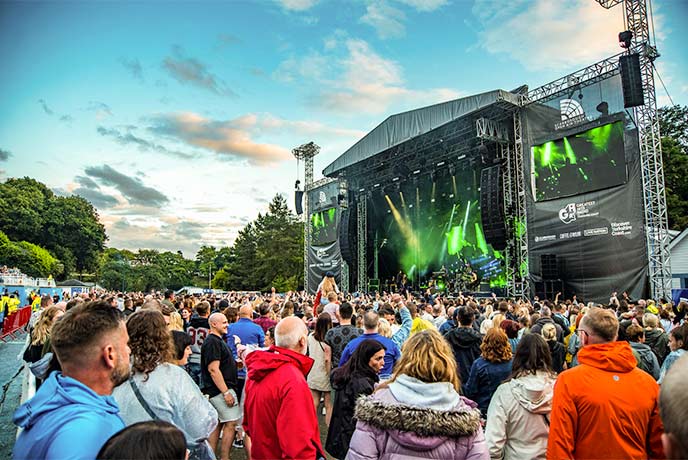 For those looking for a musical memory, the Scarborough Open Air Theatre is an absolute must-visit. The 8,000-strong arena has played host to some incredible performers since its opening in 1932, including the musical likes of Elton John, Lewis Capaldi, and Britney Spears. Jaw-dropping performances can be enjoyed throughout the summer months, giving you every excuse to enjoy an action-packed holiday in Scarborough. In 2023, you can look forward to the likes of Blondie, Sting, and Rag 'N' Bone Man, as well as everyone's favourite smash hit musical, Mamma Mia!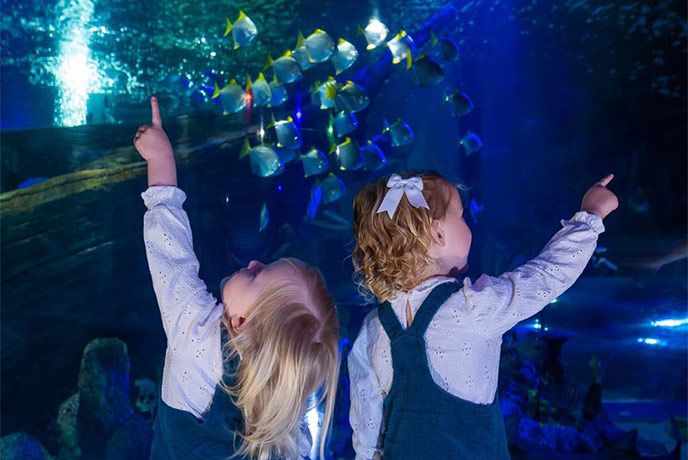 Taking things totally under the water, Scarborough's Sea Life centre is jam-packed with fascinating creatures and displays that are sure to put an awe-inspired smile on the kids' faces. From stingrays to sharks, otters to penguins, your budding marine biologists will love walking around the aquarium, learning about life under the sea as they go. Coral Cove brings the cast of Finding Nemo to life, while Otter River and Penguin Island introduce you to the feathery and furry inhabitants of the sea. Round it all off with a visit to the outdoor adventure playground, where the little ones can let off some steam.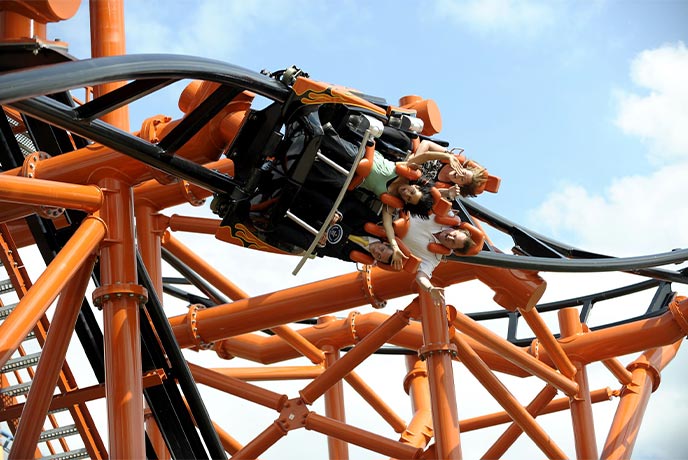 One of Yorkshire's biggest and best family attractions, Flamingo Land boasts the fun of both a theme park and a zoo. A mix of rides ensures every level of adventurer is catered for, while the zoo combines awe with learning as your little wild animals encounter everything from the king of the jungle to the electric blue poison arrow frog. Numerous play areas offer plenty of options for kids who need to burn off some energy, whether they want to climb, balance, and tunnel like an animal, or splish and splash around in the water play area. You'll also find a dinosaur park and pirate show for those who fancy a bit of pre-historic skulduggery during their visit. Malton is full of drool-worthy eateries, perfect for that all important refuel after a day out with the family.
Situated in the stunning grounds of Duncombe Park, the National Centre for Birds of Prey will have the whole family enraptured by the raptors in no time. With one of the largest collections of birds of prey in the north of England, the kids will love coming face to face with some of the most fascinating birds on the planet, from pocket-sized owls to majestic eagles. Flying demonstrations take place every day so you can see these incredible creatures in action, or you can take part in one of the amazing experiences, which get you up close and personal with the centre's feathery friends.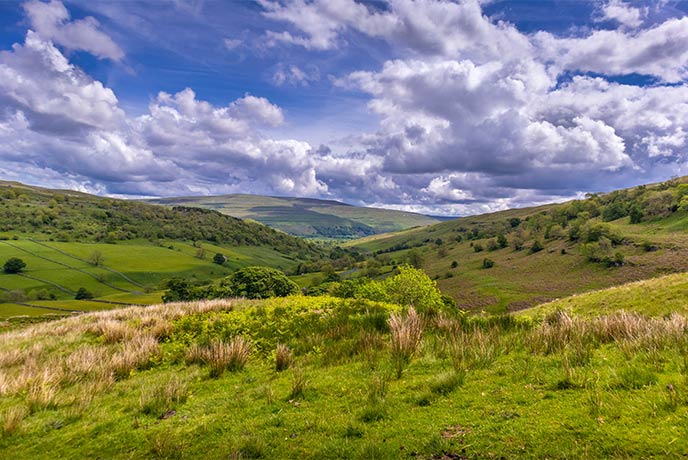 When it comes to days out in Yorkshire, we had to include at least one of the famous National Parks! Walking boots should be on the top of your to-pack list when visiting the Yorkshire Dales National Park as the undulating natural beauty can't help but draw you out into its green and ancient grasp. Once the walking boots are laced and your bag is full of trail snacks, you'll have plenty of natural wonders to explore as you trudge across the many walking trails.
Ingleton, Gordale Scar, and Janet's Foss are just some of the eye-popping waterfalls to cascade across the Dales, while Ingleborough, Pen-y-ghent, and Whernside provide lofty hills to climb. Under the ground, the likes of White Scar Cave and Stump Cross Caverns provide a dark and fascinating glimpse at the other side of the Yorkshire Dales' winding underbelly, while Malham Cove (made famous as a backdrop in Harry Potter), Attermire Scar, and Great Asby Scar boast reaching limestone features that provide a stark contrast to their rich green surroundings.
Thanks to the Yorkshire Dales National Park's Dark Sky status, you can bask in the glittering glow of the stars from anywhere across the Dales on a clear night, a totally magical experience the whole family can enjoy.
Yorkshire's other two National Parks, North York Moors National Park and Peak District National Park, are just as fresh-air-filled and well worth an exploration or two.
Ready to make the most of the many fabulous things to do in Yorkshire? Explore our welcoming holiday cottages and start planning your action-packed stay full of the very best Yorkshire attractions.