A glass of wine, friends or a loved one, a relaxing pummelling from bubbling warm water, and surrounded by beautiful views of the countryside.
The weather has no bearing on time spent in a hot tub, either watching the sunset on a summer's day or counting the icicles under a clear winter's sky. It's as comforting as a cosy up in front of a log fire.
Hot tubs are great for any holiday but if you're looking for something a little bit special, a jacuzzi is a real luxury for your break. Make the most of our amazing choice of holiday cottages with hot tubs; enjoy Valentine's in a romantic bolthole for two with the added bonus of some bubbles, gather a group of friends together to celebrate over Christmas and New Year or bring your extended family along for a big birthday celebration.
Here are some of our holiday cottages with hot tubs.
3.1 miles SE of Clovelly | Sleeps 2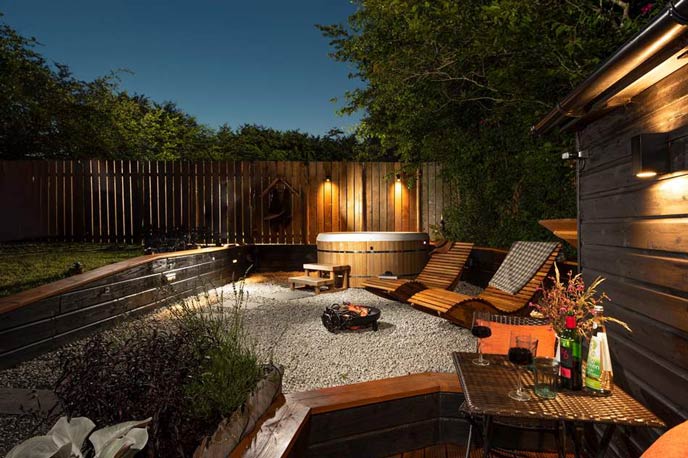 2.6 miles S of Helford | Sleeps 4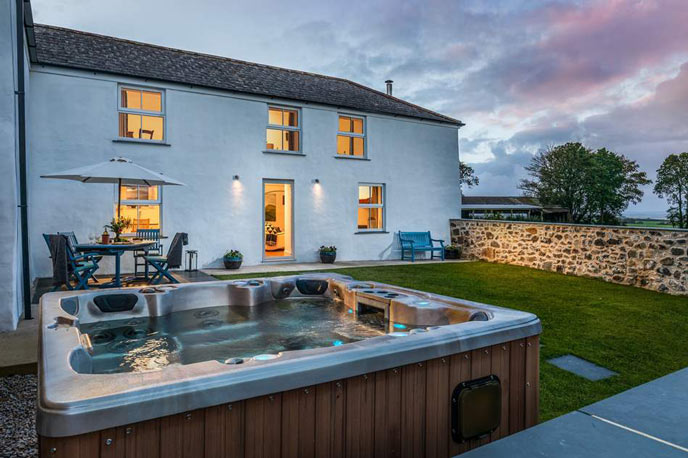 Colyton | Sleeps 2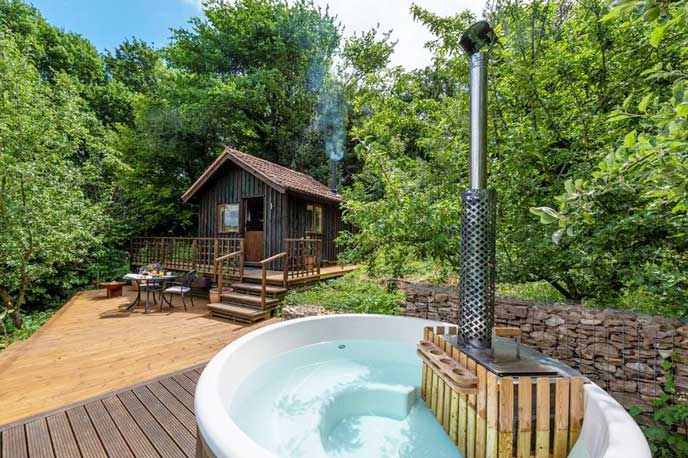 2.1 miles N of Mullion | Sleeps 4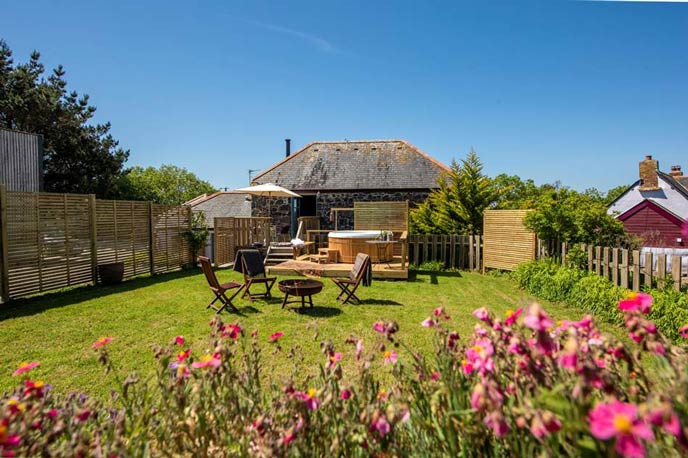 8.3 miles NW of Looe | Sleeps 2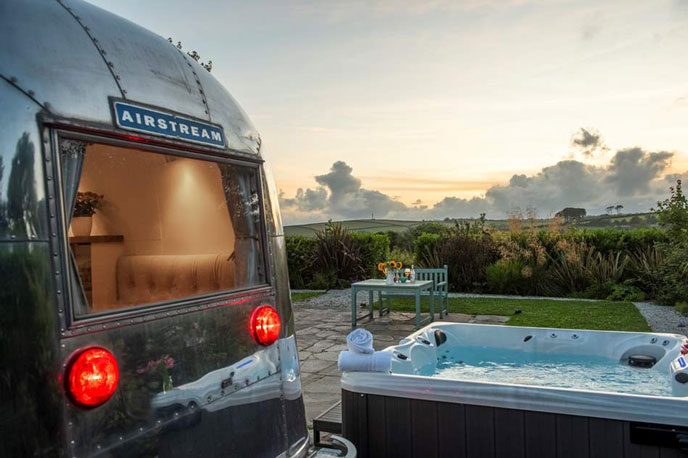 Little Haven | Sleeps 10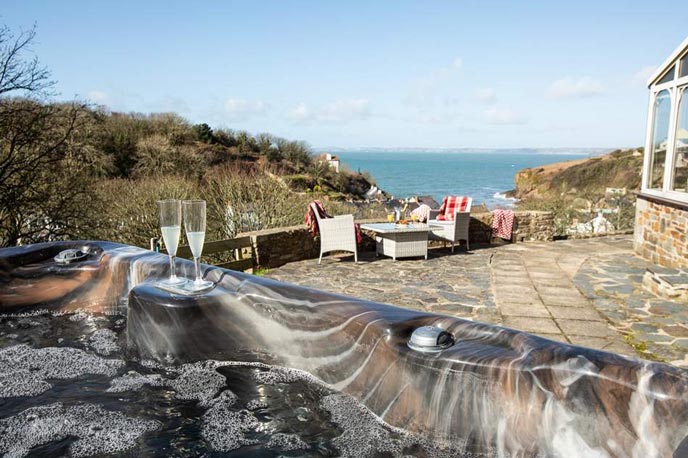 2.7 miles E of Totnes | Sleeps 2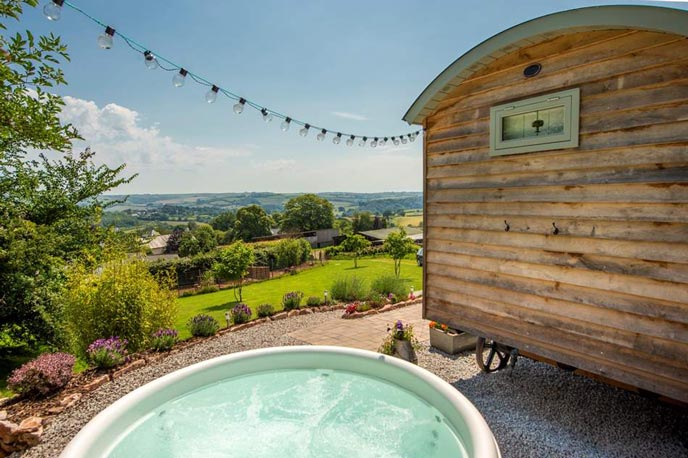 Now that we've tantalised your taste for the tub, browse through the rest of our holiday cottages with hot tubs to find your favourite.