Whether it's lazy days on the beach followed by a relaxed dinner at a modern, seafood restaurant or boisterous walks and bike rides in the countryside after which you fall into an idyllic country pub for the full works, Dorset has something for everyone and every holiday.
While this peaceful county certainly thrives on its quintessential inns (and countless food festivals), recent years have seen some incredible restaurants and bars pop up adding new life and vibrancy into the historic villages and towns.
From charming seaside joints to contemporary restaurants that are always looking for new ways to satisfy hungry bellies, here are some of the best restaurants in Dorset where you can relax, refuel and reflect on the day.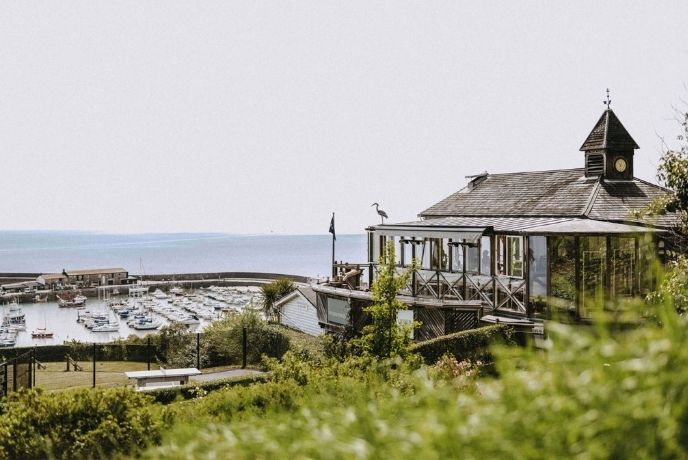 Panoramic views of The Cobb and Jurassic Coast are your dinner companions when sitting down to a meal at Michelin recommended The Oyster and Fish House thanks to the perfect hillside position. Who doesn't love dining on fresh seafood while enjoying stunning sea views – you might even see the next catch being brought in. Enjoy the stunning surrounds out on the terrace, where dogs are welcome and blankets are supplied, or head inside for a relaxed atmosphere as you feast on Scrumpy-fried rock oysters.
Check out some of the other great places to eat in Lyme Regis to really make the most of your stay.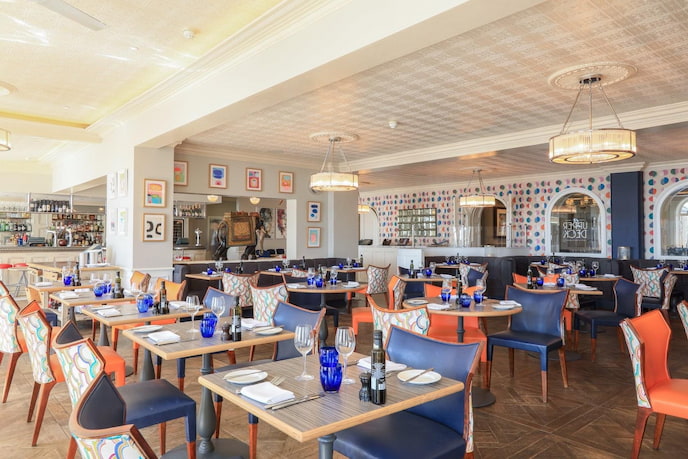 Perched right on the water's edge with windows wherever you look, spectacular views will be vying for your attention as you enjoy your equally aesthetic meal of locally caught fish and seasonal produce. If you and the group simply can't decide what you want (believe us, we've all been there), then why not go in on the tasting menu so you can tuck into a variety of dishes from scallops to everybody's favourite cheese board.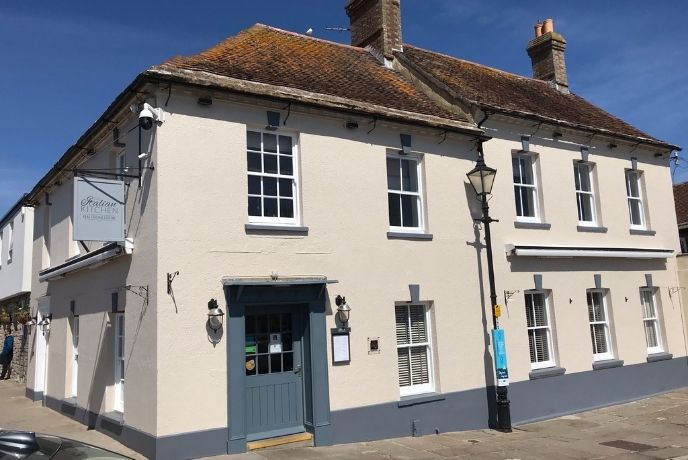 From seaside to riverside, The Italian Kitchen in the charming walled town of Wareham has combined the old with the new to create a wonderfully innovative menu to keep your tastebuds happy… and with a menu full of incredible pasta and pizza dishes, we don't know how our tastebuds could be happier! Perfect for carb-loading before or after a meaty walk, tuck into seafood linguine, slow cooked ragu or spaghetti carbonara as you sit back and contemplate how wonderful the world is thanks to Italian cuisine.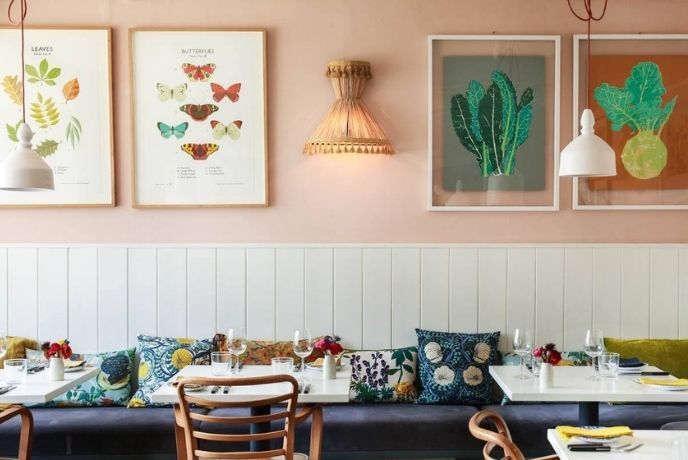 Whether you're kicking off your day with a hearty brunch before exploring the Jurassic Coast or you're settling down in the evening to a chilled dinner with friends, Brassica will transport you from west Dorset straight into the rolling hills of Greece thanks to its superb, Mediterranean inspired menu. It's not just the food that will catch your wandering eye here, as a slew of charming homewares and tempting foodie supplies fill the surrounding shelves so that you can shop and dine all at once!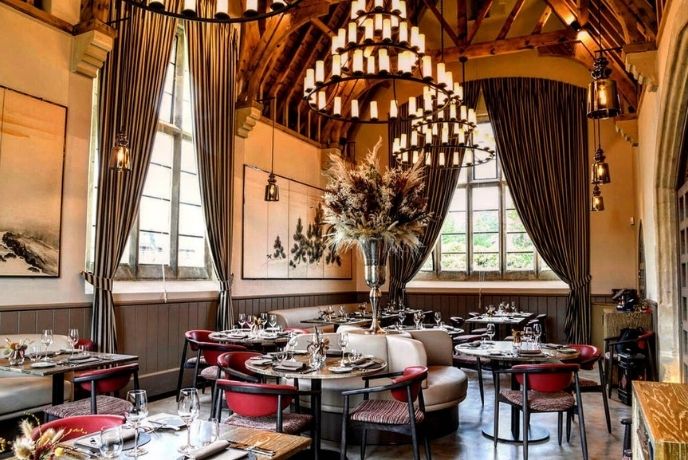 When it comes to striking interiors, nothing beats the high ceilings and exposed beams of The Clockspire. Originally built in 1864, the beautifully renovated building now offers guests an eye-popping backdrop for their button-popping meal, a perfect setting for those who have come from a tour of nearby Sherborne Castle. Sit back and soak up the rustic yet modern surrounds as you peruse the menu filled with goodies such as succulent partridge, BBQ cauliflower and wild sea bass.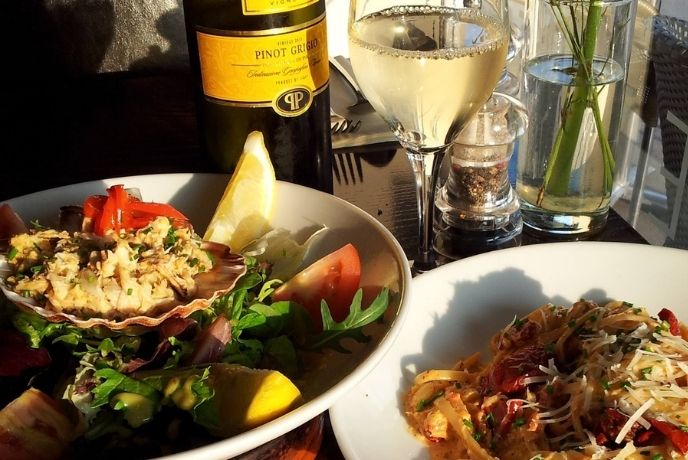 Building their menu with the freshest, local produce and ingredients, the Olive Tree understands how important authenticity is when it comes to creating the perfect dish. This is why when you sit down to eat in the welcoming restaurant, you'll have your pick of not just locally grown veg, but ice cream from Italy and Toulouse & Mergez sausage from France. And if that's not what you fancy, then the local catch of the day is sure to grab your attention.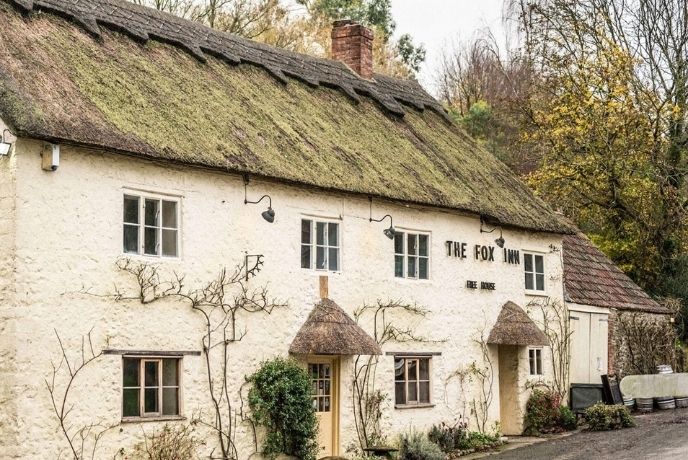 Thatched roof, check… 17th century origin, of course… idyllic location amidst rolling hills and beautiful countryside, you bet! If you're looking for a traditional, Grade II listed pub where you can shake off the day and cosy on down by the open fire, then The Fox Inn has you covered. Whether you're perched at the bar after a day spent exploring the (gentile) wilds of Dorset or you're pulling up a chair in anticipation of the Sunday roast you've been thinking about since Monday, enjoy all the culinary delights of the south west with this seasonal and locally sourced menu. It even includes a far too tempting array of freshly prepared bar snacks! Foxy chip butty, anyone?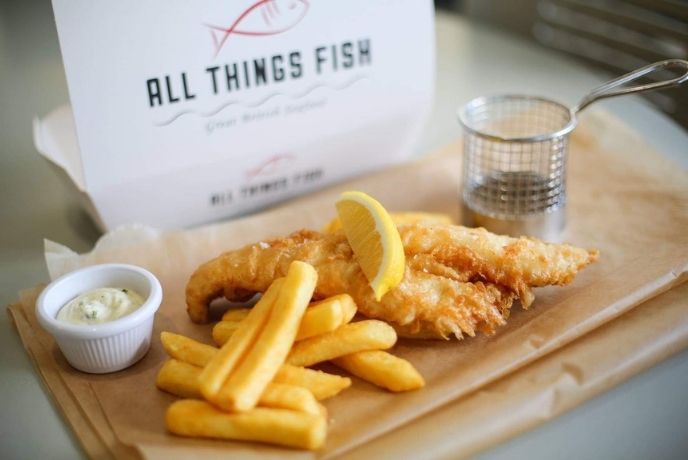 Pick up fish and chips before heading off to explore Dorset, grab a coffee to kick off your shopping spree or gather the family for a lovely sit down meal in an award-winning, family run restaurant. From cocktails on the terrace as the sun sets to an aptly named 'gale force breakfast', this friendly eatery has been perfecting its offering to ensure you leave full and oh-so satisfied. Honestly, with the incredible list of foods and dining options available, one trip to The Noisy Lobster might not be enough!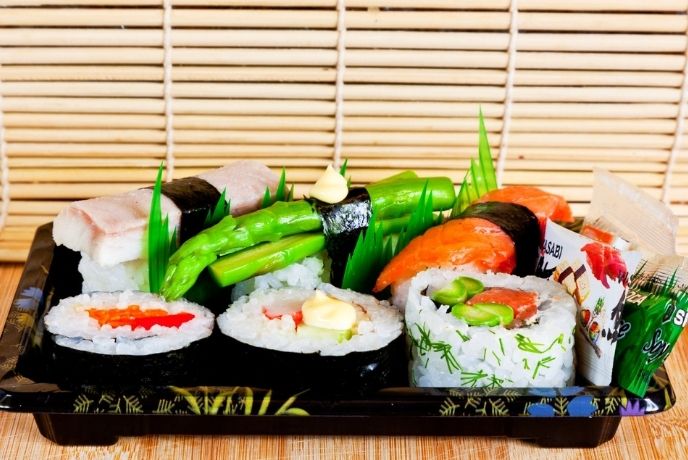 When fine dining meets Japanese cuisine, you already know you're in for a treat! Tempura and sushi headline the menu, which consists of a tummy-rumbling mix of ramen, seafood and even a deliciously thorough tasting menu to sink your teeth into. Combine this with the friendly smiles as you walk through the door and you have the perfect place to unwind as you explore the beauty of Dorset.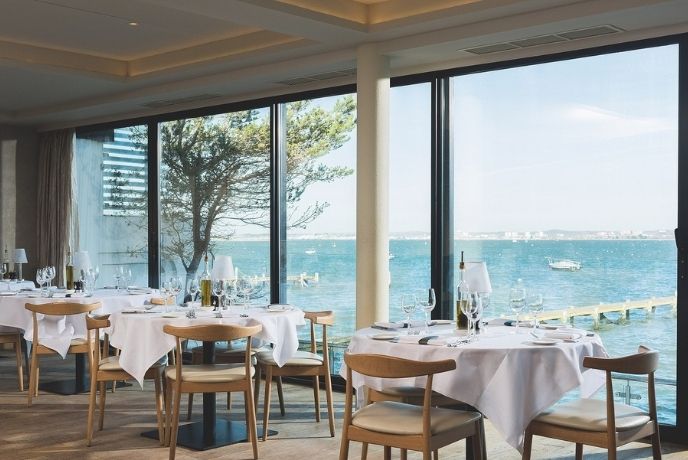 Panoramic views await at Rick Stein's fantastic coastal joint Sandbanks. Look out across the harbour and out towards Brownsea Island and beyond as you sip on a glass of crisp white wine and cast your eyes over the seafood-centric menu. Dover sole and lobster thermidor are just some of the delights that await. Or, perhaps you're just looking for a cocktail or two over some freshly shucked oysters – perfection!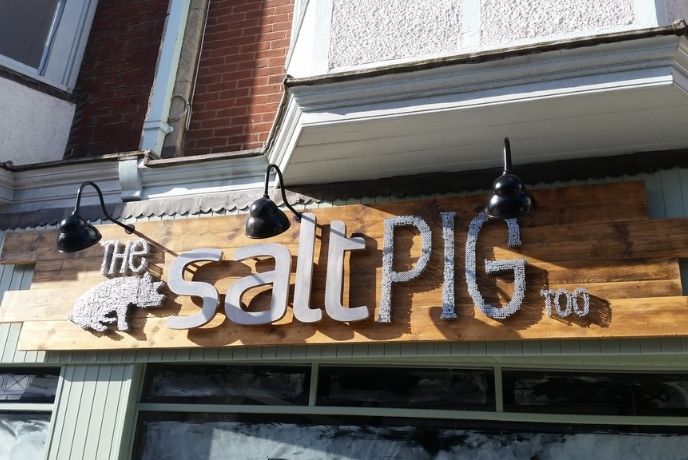 Urban farm shop, butchery, café… is there anything The Salt Pig in Wareham can't do? Whether you're picking up supplies for a day out in the sunshine or you're in the mood for a mind-blowing burger made from ingredients from right on your doorstep, this one-stop-shop is the only thing you need for a cracking (or should we say crackling) holiday!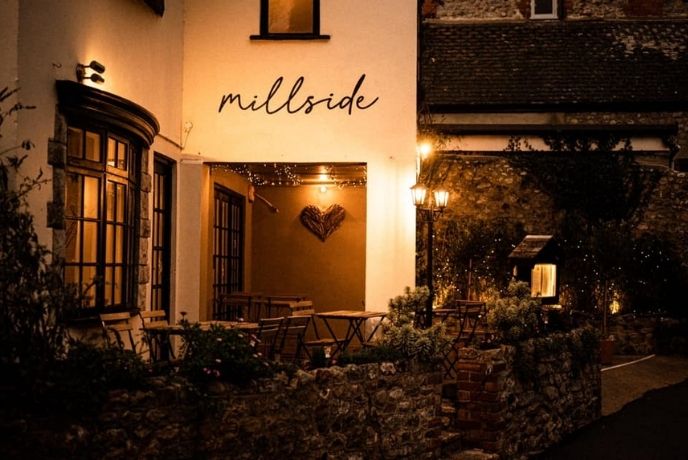 After a day spent milling around the vibrant and bustling shops, art galleries and craft studios of Lyme Regis it's time to give the feet a rest as you get your feed on at Millside, a beautiful waterside restaurant in the heart of town. Salmon fillet, pork chops and roasted cauliflower are just some of the tempting treats on this unbeatable menu. It's also perfect for a pre-shopping energise with a brunch menu full of pancakes, French toast and bucks fizz – yes please!
Excited for your foodie tour of Dorset? Book your stay in one of our welcoming cottages and start exploring this enchanting county.