With the coast offering plenty of opportunities for some exhilarating water sports and the countryside, gardens, and moorland providing a truly terrific stomping ground for walkers, North Devon is a veritable playground for adults and children alike whatever your interests. Vineyard tour, anyone?
We've compiled our list of the best things to do in North Devon, covering everything from adventure parks to gardens to where to find the best cream tea (hint: wherever you go, make sure you eat it the Devon way – cream first!)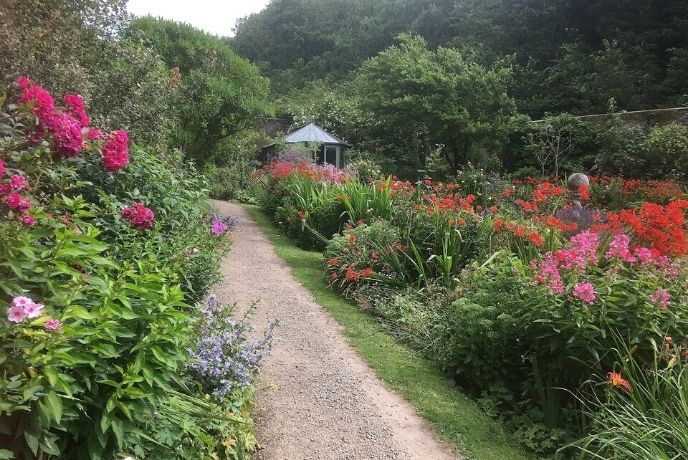 Winner of the gold award in the North Devon's Journal for 'Best Country House and/or Garden in North Devon', Hartland Abbey and Gardens is perfectly placed for a serene stroll through the greenery. Set out for a romantic stroll through the four secret 18th century walled gardens or take yourself to the coast through the recently uncovered and restored circular walk that leads you to the wild Atlantic Cove and beautifully revived gazebo. If you, like us, share a love of gardens and all things floral, then you'll love these other gardens in Devon.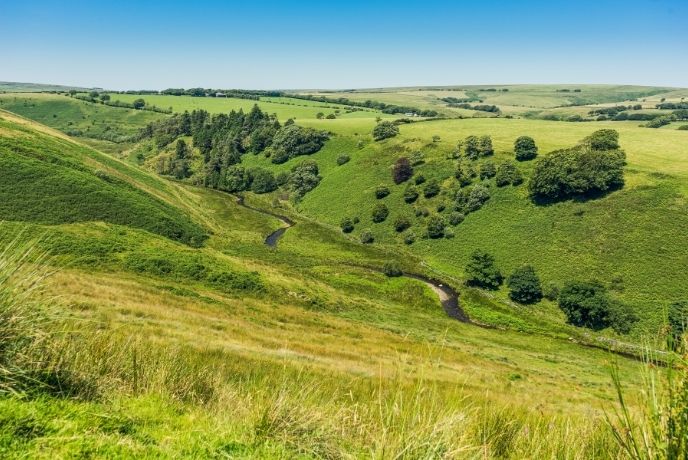 Let's kick off our list of the best things to do in North Devon with a biggie, and by big we mean 267 square miles! While less than 30% of Exmoor National Park is in Devon (the rest is in Somerset), it's definitely one for this list as it offers a cornucopia of fun activities and sights to be seen. You can go deer spotting or bird watching, embark on one of the many walks or even spend the day as an Exmoor National Park Ranger. It's also a great one for walks with the dog. Simply book yourself a stay at one of our lovely dog-friendly cottages in Devon and enjoy some quality time with the pup.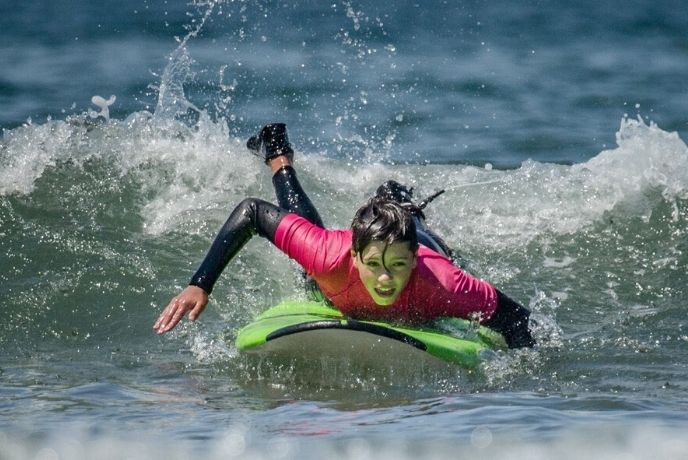 Has it been your lifelong dream to learn to surf the waves like a pro? Well, where better to finally take the plunge than with the highest-rated surf school in the UK. Head to Westward Ho! (which incidentally is the only place in the UK to have an exclamation mark in its name) where North Devon Surf School will teach you everything you need to know. They have winter wetsuits to keep the ocean chills at bay, with heated changing rooms, hot showers and even wood-fired pizzas to warm you up afterward.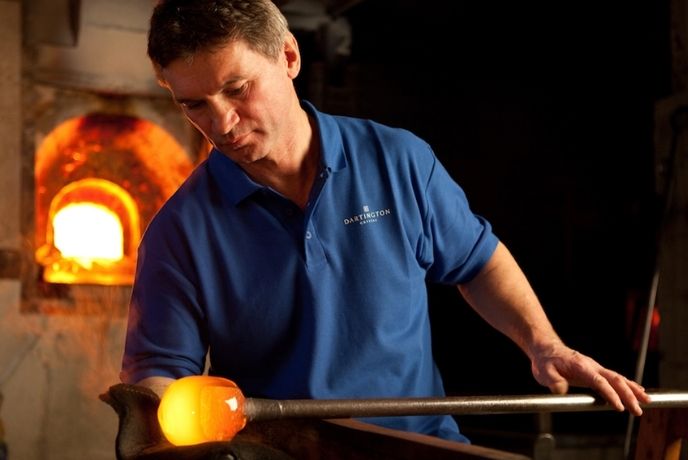 Have you ever looked at your crystal whisky glass and wondered how on earth they're made? At Dartington Crystal, you can see where their famous glasses come from, from the factory floor to the shelf. Watch as the incredibly talented craftspeople turn molten glass into perfectly formed glassware and decorations right in front of your eyes. After the impressive show of artistry, you can pick up your very own Dartington Crystal take-home in the on-site shop.
Valley of Rocks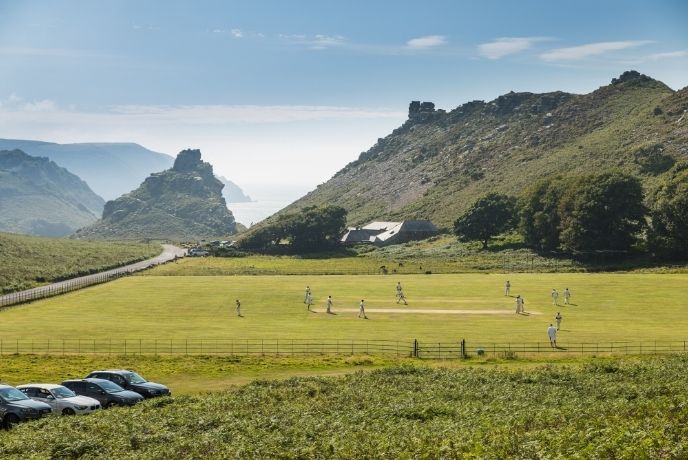 With a name that wouldn't sound out of place in a blockbuster film, Valley of Rocks in North Devon is a true physiological marvel and well worth a visit for those who want a dramatic location for a walk. Running parallel to the sea, you won't walk alone in this U-shaped valley as there are wild goats that roam (uncomfortably) close to the cliffs and along the coast path. If you fancy a walk along this dramatic stretch, simply head off from Lynton Cliff Railway Station or one of the car parks along the Valley of Rocks and follow the path round until you're heading back the way you came. It's a nice level walk with plenty of incredible views.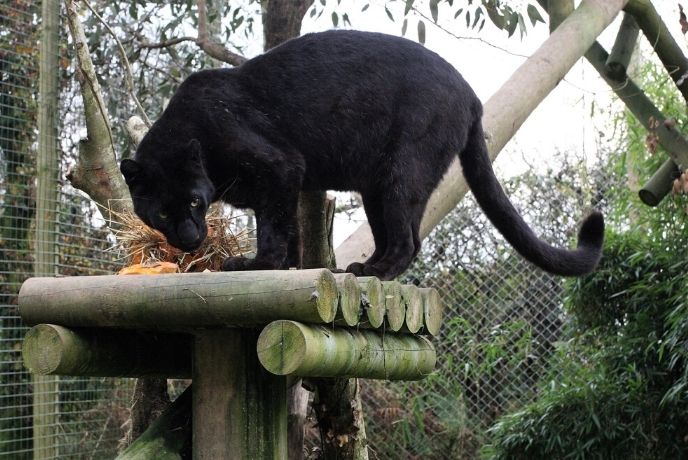 Have you ever seen a black leopard? Exmoor Zoo is the only place in the UK you can see this magnificent animal in person and boy is it worth the trip. That's not all that's in store for you at this wild and wonderful zoo, though… watch the meerkats stand proudly guard, hear the wolves' howls, and walk through the reptile house… if you dare! On your way out, make sure to stop by the gift shop for a cuddly version of your favourite animal.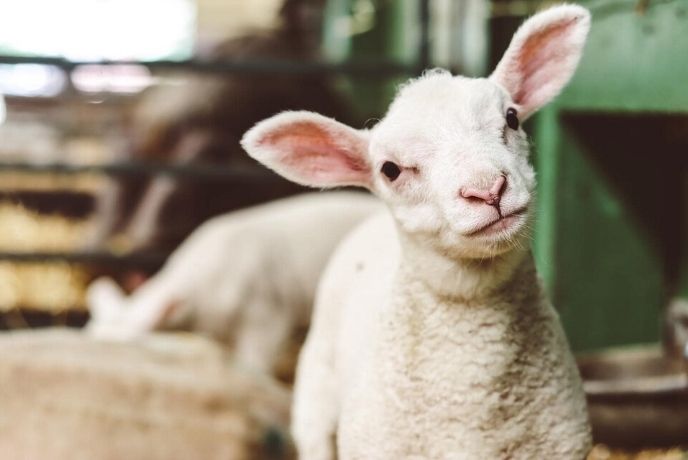 A trip to North Devon with the family wouldn't be complete without a trip to the ewe-some attraction that is Big Sheep Farm and Theme Park! Exhilarating rides, aww-inspiring animals and tractor rides all add up to a fantastic day of family fun. You can even fit in a spot of healthy competition with the electric quad bikes or let loose in the south west's largest indoor playground, EWEtopia. You can also time your visit just right and catch the wonderfully family friendly festival Pigstock, one of the most popular festivals in Devon for a reason.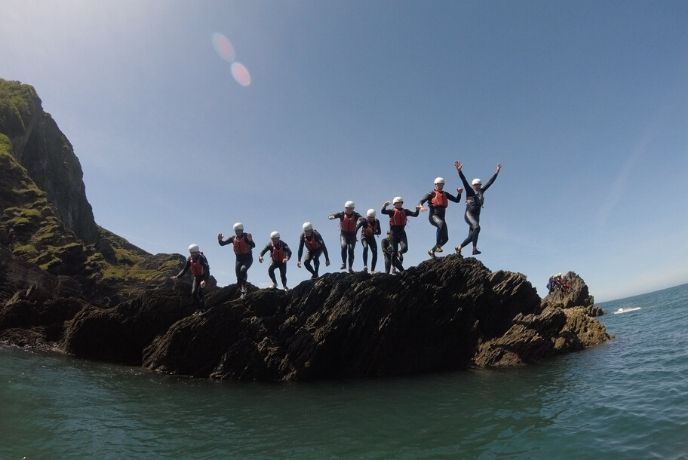 With the North Devon coast right there, it's hard to resist the adrenaline-junkie pull of water sports, which is why H2Outdoor is a fantastic idea for anyone wanting to shed their city clothes in favour of wetsuits and hard hats! You can glide across the water on a stand up paddle board or kayak, take to the skies on their High Ropes course, navigate the cliffs and water with some coasteering, or learn to surf at one of the UK's most famous surfing spots, Woolacombe Beach. This one's great for kids and adults so why not release your inner child and get back to the basics of having a riotous time.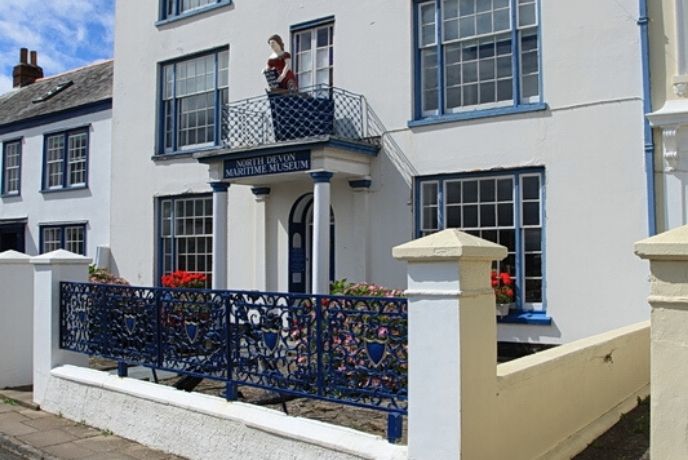 With such a rich maritime history, it's no wonder the North Devon Maritime Museum is on our list of things to do. Whether you're of a nautical mind or not, the interesting exhibits and interactive activities make this an oceanic attraction great for kids and adults alike. Learn how to tie knots, use a sextant, and steer a ship's wheel so you can leave ready to set sail across the open seas.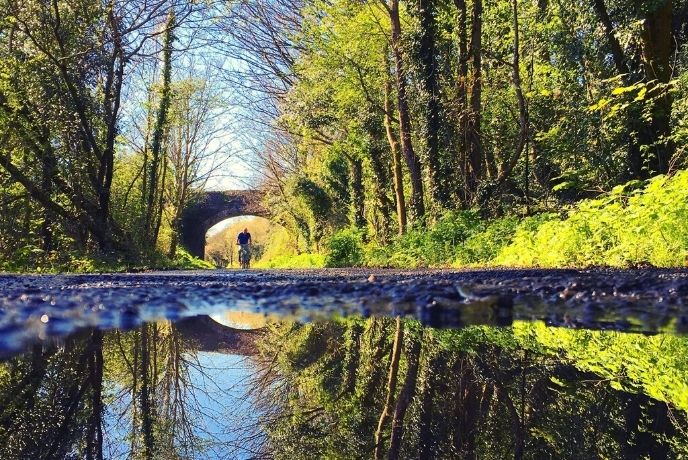 What's the best way to see North Devon? From a 180-mile cycle trail, of course! Now, we're not saying this is a one-day trip by any means, but this scenic route offers a truly unspoilt view of its surrounding countryside and is perfect for little chunks of walking and cycling. The southern loop features the UK's longest, continuous off-road cycle path making it great for those who want to hit the trails for some heart-pumping fun, while the northern loop has some absolutely stunning coastal tracks. Pack a picnic and head out for a unique way of exploring this stunning section of the south west.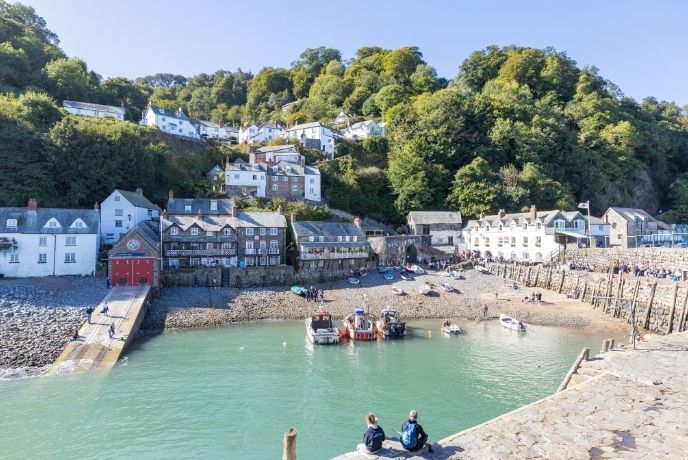 Leave the cars behind for this one as the cobbled, sloping street of Clovelly is best (and only) enjoyed by foot! That's right, this ancient fishing village has a strict no vehicle policy so if you need help navigating the 400-foot cliff the tiny village clings to then it's donkey rides and sledges for you - nope, we're not kidding… donkeys and sledges! Tiny, winding lanes, achingly pretty cottages, and the famous 'Up-a-long' main street all come together to create this must-visit, car-free village with buckets of character and charm. Finish your visit off with a proper Devon cream tea at The Bay Tree Café or an seriously locally sourced meal at The Red Lion, one of North Devon's top eateries that sources most of its produce from the gardens right here in Clovelly.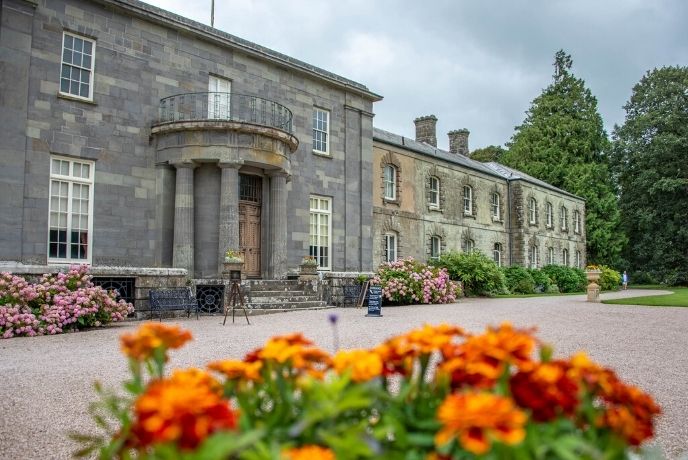 From donkeys and sledges to horse drawn carriages, Arlington Court and the National Trust Carriage Museum is another spectacular walk through history. Situated on the cusp on Exmoor, this impressive Regency house features a horse-drawn vehicles collection that will make you yearn for a simpler time full of glorious balls and formal dress. Stroll around the picture-perfect gardens and soak up the history throughout this historic house.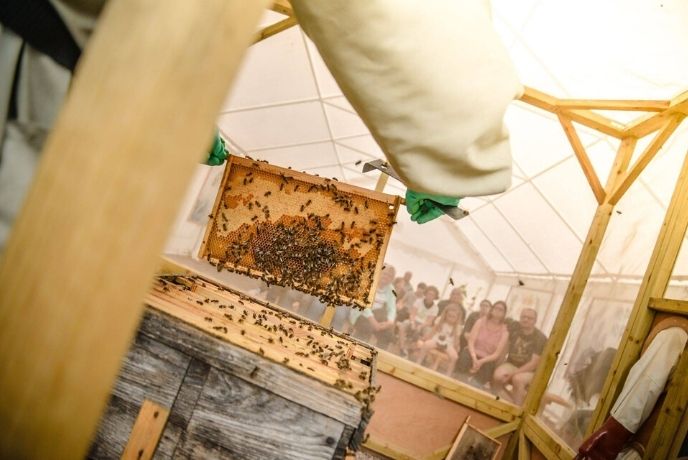 Bees are essential to our ecosystem and yet they never seem to be celebrated enough. Well, that ends today at Quince Honey Farm where you can learn all about our bumbling friends and the process of making honey. The beautifully curated, hexagonal gardens are ready and waiting for a picnic, while the Play Hive and outdoor play areas offer the little ones a chance to buzz around and run wild. Want to get even more up close and personal with the bees? Book one of their beekeeping experiences to see what life is like in the apiary.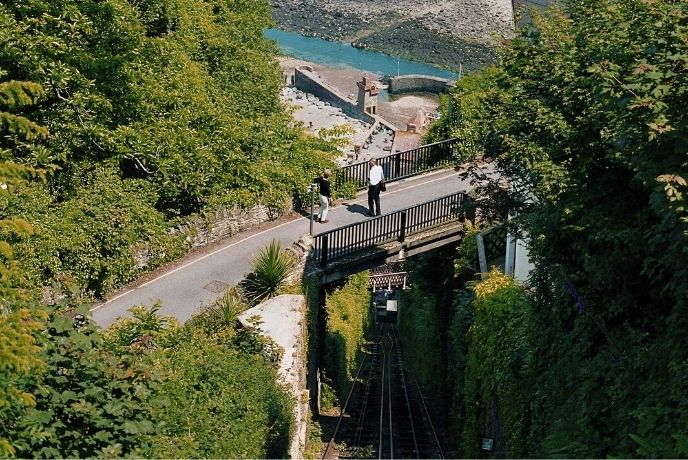 All aboard! North Devon is home to the world's highest and steepest water-powered railway, which makes for a totally unique experience. Voted one of the best historic attractions in the UK by Which? Readers, this monumental coastal train is the only way to travel in North Devon, provided you want to go from Lynton to Lynmouth. Stunning coastal views await along this stunning track, with each seaside town offering its own independent shops, cafés and restaurants at each end.
Saunton Sands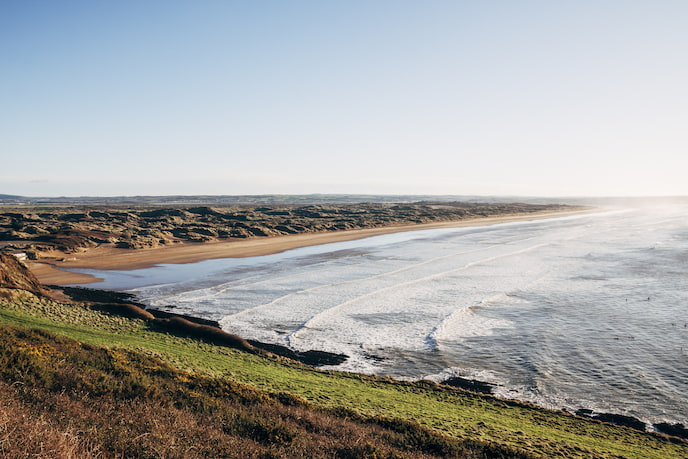 Did you really think we weren't going to include a beach day? At North Devon's famous Saunton Sands, you can sprawl out across the golden sand for some soul-warming sunbathing or you can take to the sea for a refreshing dip or surfing session. Backed by the UNESCO Biosphere Reserve, Braunton Burrows, this stretching beach is perfectly placed for a bit of nature watching. Oh, and if you recognise the beach when you arrive, it's because it was featured in Robbie Williams' age-old favourite music video, Angels – swoon!
Excited to see more of Devon? Check out our list of things to do in South Devon to really make the most of your holiday!
Ready to explore North Devon? Find your perfect base with one of our lovely holiday cottages here.