How to mix and match old with new interiors
Interior design
Historic interiors: 'old' doesn't have to be 'old-fashioned'!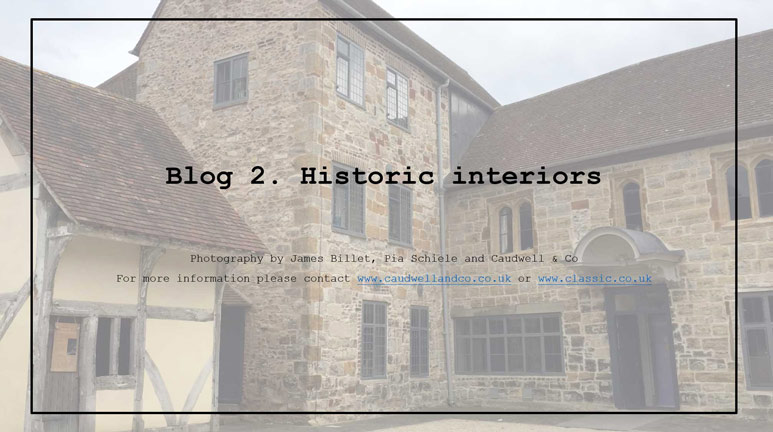 We all love a cosy cottage, a listed manor or a converted barn, packed with historic features and comfy furnishings… but what do we love even more? Some modern luxuries to compliment all that traditional charm!
Here are some ideas on how to achieve the perfect mix of old and new.
Tip 1: Modernising historic bedrooms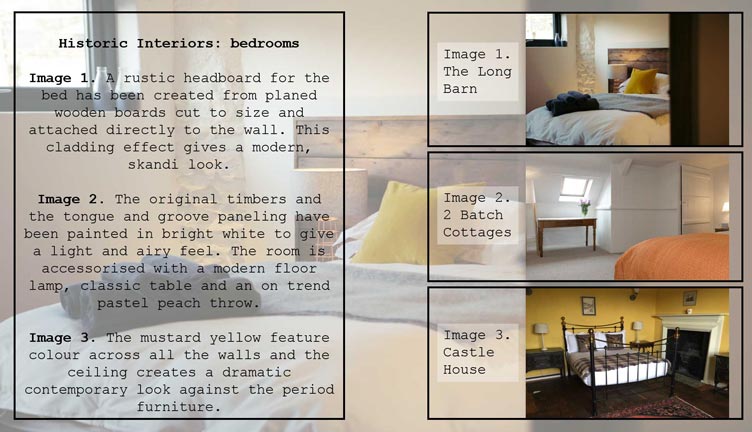 The historic structure and character of an old building is definitely something to be preserved and celebrated, but this doesn't mean your interiors can't also be right on trend. As demonstrated by the images above, simple and unobtrusive changes such as a bold colour on walls and ceilings, or modern additions like rustic wall cladding or art can really bring 'historic' spaces right up-to-date. Mid-century modern is very popular right now and a great way to link the past with contemporary furniture.
Tip 2: Designing modern living rooms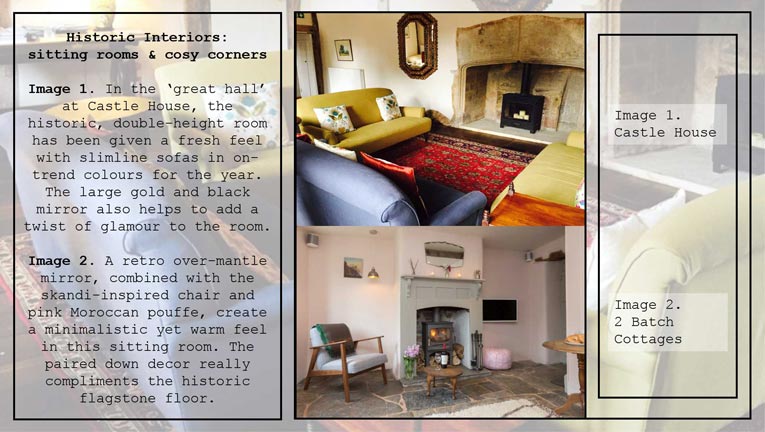 Furniture and soft furnishings can also be transformative. Never underestimate the impact that the right chair, rug or sofa can make in the right place. The Classic Cottages properties showcased above give some great examples of how modern items of furniture have been used to update period rooms in historic properties.
Tip 4: Modernising old kitchens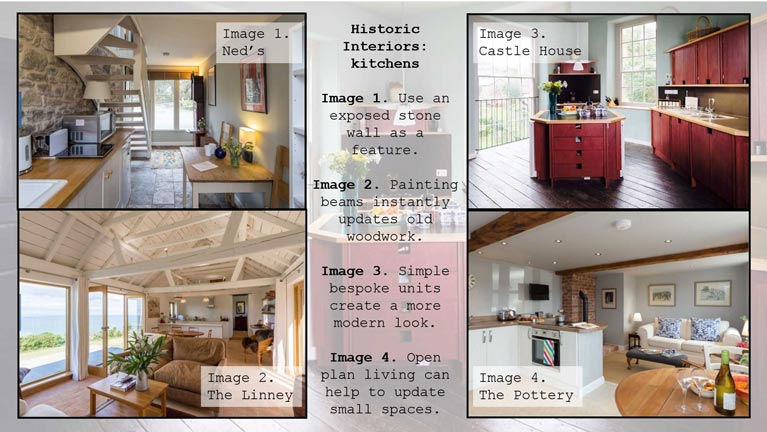 The kitchen is the heart of any house, and often in historic properties, they contain many of the much loved traditional features such as beams, flagstone flooring, and the Aga. However, there is still room for change in your home decor and the examples above show how this can be done very simply; looking at room layout, style and colour of your units and really making a feature of a single traditional element like a stone wall or exposed beams.
Tip 5: Updating bathroom spaces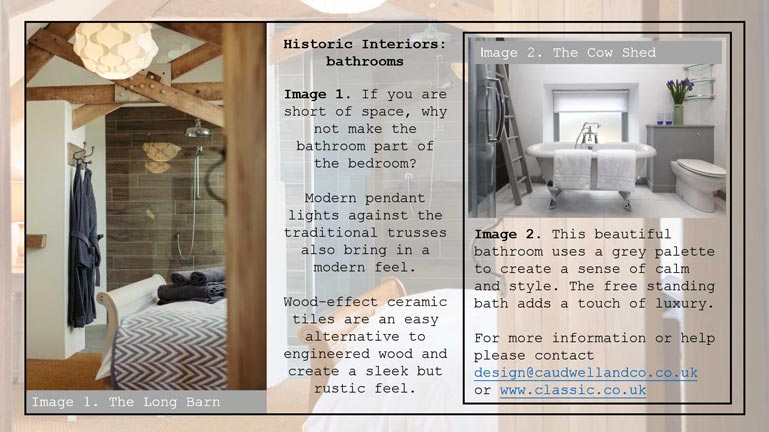 The look and feel of a luxurious bathroom can be achieved in ANY space, I promise! Although often historic buildings throw up extra challenges like dodgy plumbing, wonky walls and uneven floors, designing a modern interior is easier nowadays as there is a vast range of bathroom furniture available online and in-store, for every size room and for every budget. You can achieve the look on a variety of levels, from freestanding baths and minimalist walk-in showers, to new tiles, a change of flooring, or a simple repaint and carefully selected accessories.
Case Study: Old meets new
Take a look at our short movie using Castle House in Somerset as an example of a historic building made modern, with thanks to the Museum of Somerset who maintain the property.