Holiday Letting in the Lake District
Holiday letting guide
Why holiday let with Classic Cottages
We may be new to the area, but we're not new to the world of holiday cottages and our Area Manager, Michelle, has years of experience with holiday letting in the Lake District.
Established in 1977, we have worked hard to become the holiday cottage specialists we are today, which means we are perfectly placed to put your holiday cottage in the Lake District in front of the right people.
As a family-run letting agent that's been named a Which? Recommended Provider two years running, our priorities are in people, not just our growing property portfolio. This is reflected in the positive feedback left by our loyal customers, as well as the strong relationships we have with our owners.
We understand that we're not just providing guests with a cabin in the woods or a dog-friendly cottage, we're providing a holiday and everything that comes with it. It's our agency expertise that keeps people returning as they know we are always here whether they need help finding the perfect cottage or somewhere amazing to visit in the area.

Your own dedicated Property Manager
To help you navigate the exciting waters of letting self-catering cottages in the Lake District, our wonderful property manager, Michelle, is on hand to help you every step of the way, alongside our regional team of in-house specialists.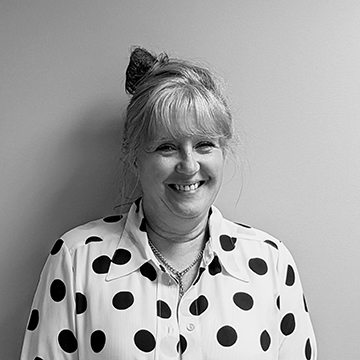 Michelle has worked in the Lake District and surrounding areas for many years, with the area holding a special place in her heart, which is why she's so dedicated to sharing every peak and lake with visitors. She understands that holidays in the Lake District can be tailored to so many different tastes, from walking holidays in nature to cottages for couples, families, and groups that want to explore the many beautiful market towns and peaceful villages.
Before joining Classic Cottages to help bring Lake District cottages into our growing portfolio, Michelle has enjoyed nearly 30 years in customer-facing roles, from a senior management position at British Airways to holiday letting companies across the North of England.

Why choose the Lake District and Cumbria for holiday letting?
Holidays in the Lake District and Cumbria are popular throughout the year, with people visiting from all over the UK to experience the stunning landscape. Visitors want to delve into the world of Beatrix Potter while discovering the many wonderful things to do in the Lake District. From eating out in Ambleside to exploring the cobbled streets of Keswick or the natural beauty of the Lake District National Park, the Lakes and Cumbria are perfect for every kind of holiday.
Make your holiday home an ideal base for those that want to make the most of the many great activities in the area, such as walking and stargazing. With the sweeping waters of Lake Windermere and the reaching heights of Scafell Pike, there are so many fabulous places to visit in the Lake District that visitors return again and again just to fit it all in.

What should I buy in the Lake District and Cumbria?
Cottages with hot tubs, romantic retreats, and spacious properties for the whole family all do really well in the Lake District, with dog-friendly cottages opening your property up to even more guests. You can't really go wrong with location in this special part of the world, but cottages nestled within the park itself that are close to the many incredible lakes and walking trails are certainly a bonus and popular for year-round breaks. Traditional, cosy cottages with a wood-burner are perfect for those special out-of-season getaways too!
If you're looking to buy, renovate, or simply refresh, we can offer free, no-obligation advice on fittings, furnishings, and legislation to help ensure your property reaches its full potential. We want your experience with holiday letting in the Lake District to be stress-free and ever-so rewarding.

How much can I earn?
To run a successful holiday let in the Lake District, flexibility is your best friend. It's not just about those week-long summer holidays as short breaks and out-of-season bookings can be really popular in this area and can bump up your income nicely.
Every property we have in our ever-growing portfolio is unique, which is why visiting your property will help us give you an accurate income estimate. We want to really experience what your Lake District cottage has to offer so we can give you our honest and expert opinion as you take your next steps.
When looking at the figure on Rightmove for 2022, there were a few property price changes that stoof out and indiscated an increased demand for houses in the Lakes.
Windermere, for example, property prices rose by around 10% in 2022. Keswick, widely acknowledged as the 'Queen of the Lakes', saw the same with a 10% increase in the past year. If you go back a few years prior you'll see an even greater jump, with places such as Grasmere seeing a 67% rise in house prices since 2019.
Average income by property size
If we remove location out of the equation, you can get a good idea of income by property size and property type:
1-bedroom holiday home £20k
1-bedroom glamping site £20.4k
2-bedroom holiday home £27k
2 bedroom glamping site £21.6k
3-bedroom property £34k

Live control of your account
We know how important access to information is, which is why we created our owner accounts to provide you with immediate access to live availability, questionnaires, and finances. You can also amend any information whenever you need to, giving you full control and peace of mind. We make sure that our holiday letting fees are transparent and simple, so you know what you're getting and when.

Marketing campaigns tailored to letting your property
With an in-house team of specialists, we can put your property in front of the right people at the right time through a mix of SEO, PPC, email marketing and social media campaigns that increase online visibility, giving you access to our wide base of new and returning customers. We also utilise copywriting, photography and web design to ensure every point of the user journey is professional and informative. We have expanded into many areas across the UK, with each new venture maintaining strong retention rates for both owners and guests.
We'd love the chance to introduce ourselves in person as we take on the exciting role of holiday letting agents in the Lake District, Cumbria, and Yorkshire. We can visit your property to give a free appraisal, or we can simply answer any questions you have, whatever stage of the journey you're at.
For any enquiries please contact our Owners Support team on 01326 555 500.