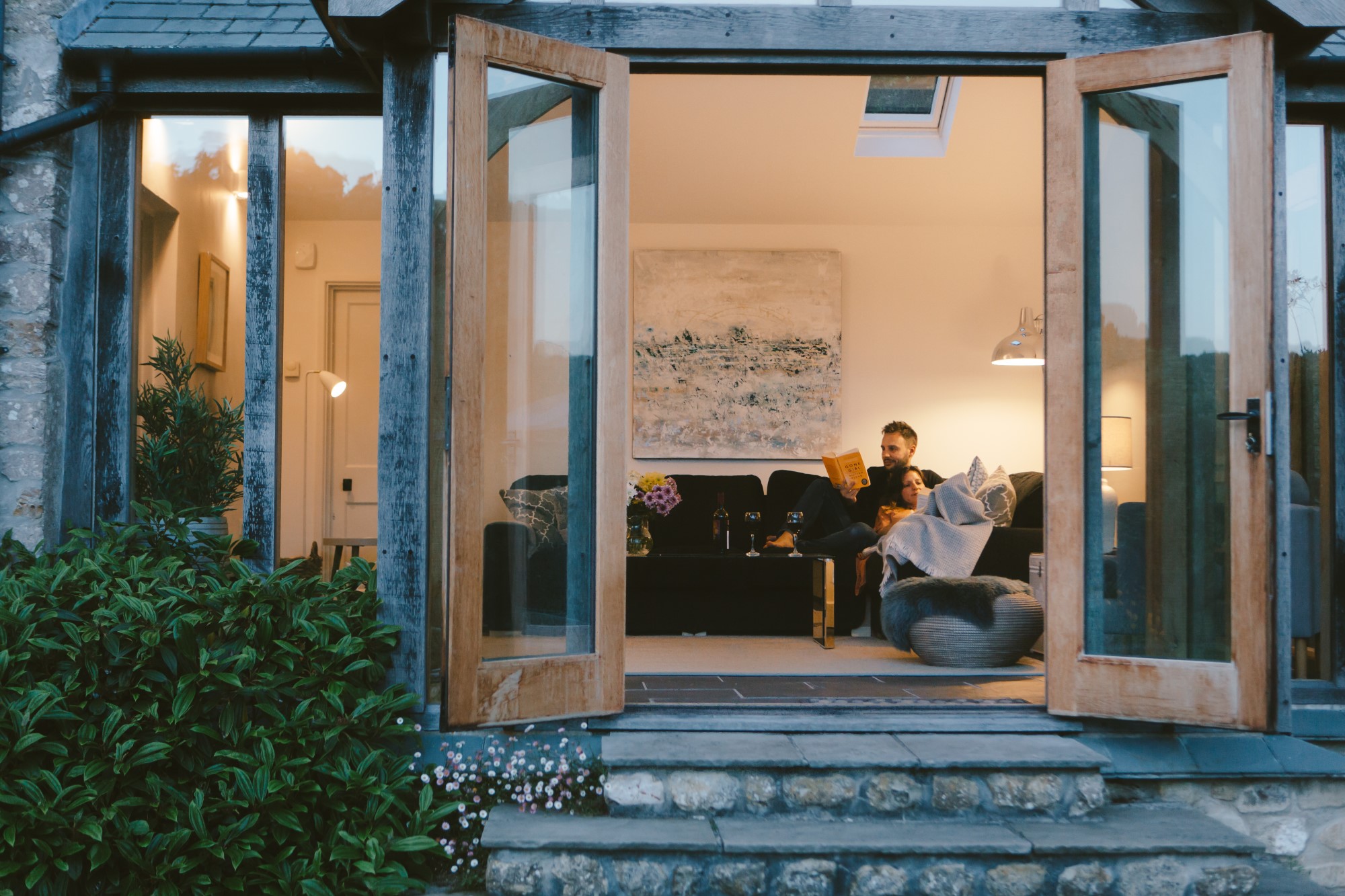 Who will you meet
in your local area?
Get in touch about letting your property
Meet the team
One of these friendly faces will be on the end of the phone to help you from the get-go. Each Manager in the property team covers a specific area of the UK and knows their territory like the back of their helpful hands, advising you on every detail.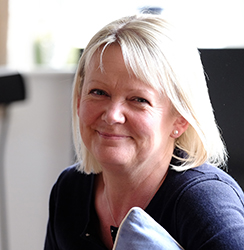 Leonie | South Cornwall
I started working with Classic in November 2015, having run my own holiday letting agency, Roseland Holiday Cottages, for the past 20 years. I am fortunate to have been born and bred on the Roseland peninsula in Cornwall so know the area incredibly well and love everything it has to offer.
Finding special homes that make wonderful holidays is my passion and I enjoy developing good working relationships with my owners and visiting their lovely properties! In my spare time I love to walk and explore the invigorating coast path with my husband and spaniel, Tavy, and we also enjoy being out on the water on our boat when time allows.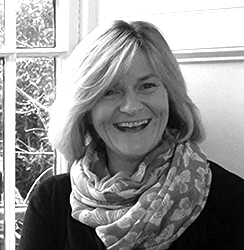 Penny | North East & South East Cornwall
I joined Classic in the summer of 2015, a company that I have respected for a long time having worked in the tourism industry for over 25 years. Previously I was Head of Marketing at VisitCornwall for 14 years and prior to this held managerial positions for international hotel groups and golf and country clubs.

My role as Area Manager gives me the chance to combine the experience I have gained in the industry with my knowledge and passion for both property and the area that I have the privilege to call home – Kevin McCloud would be my ideal dinner guest but please don't tell my husband! Speaking of whom, my husband Mark and I live on the edge of Bodmin Moor with our two dogs (this seems to be a prerequisite of the job).
Lucy | Devon
I started working in the tourism and leisure industry in 2012, and have never looked back. My time in the industry has made me extremely confident in knowing what great looks and feels like. With this level of knowledge and expertise, I'm looking forward to sharing in my position as Area Manager for the South Devon and Dartmoor areas.

My original home town is in the beautiful countryside of Cheshire. In 2012 fate offered my partner and I the chance to relocate to Devon, which has been our family holiday destination for as long as I can remember. I instantly fell in love with Devon with its endless attractions and hidden gems at a young age, and I feel privileged to live and work in such an amazing part of the world.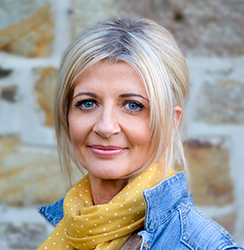 Sarah | West Cornwall
Born and bred in Cornwall, I used to own a holiday let cleaning company managing over 80 properties between St Agnes and Sennen - it was my baby! I was then headhunted by West Cornwall Cottage Holidays (now part of the Classic group) as Head of Client Services and was first point of call for our owners. I even got to help with interior design and I loved every minute of it, making valuable friends.
In 2013 I became an Area Manager and began managing my own portfolio. I love the fact that every day is different and I get to make a difference doing what I enjoy most, meeting people and seeing lots of properties. I'm passionate about Cornwall and my job which is why I am so excited to be part of Classic and managing the north and west Cornwall coast.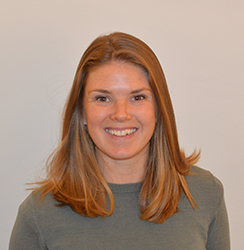 Louise | South Cornwall
I joined Classic Cottages in February 2018 (on Valentine's Day in fact) and I am delighted to be living and working in such a wonderful part of Cornwall. I was born and brought up on a family farm near Falmouth so I know the area very well.
I was previously at Hamptons International in Sloane Square doing residential lettings for eight years until the sea called me back. I learned many valuable skills which have been paramount to my role here at Classic. I am delighted that I am continuing to view beautiful properties and work closely with owners in another stunning and unique part of the country. I really enjoy finding the perfect place that will make an idyllic holiday home and give the true Cornish experience. There is so much to enjoy in this part of the county, whether it's walking my dogs, eating cream teas or just generally living the Cornish dream.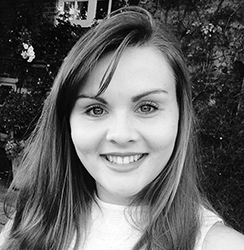 Georgina | Dorset & Somerset
Having lived in Dorset for the majority of my life I know the area very well and despite being fortunate enough to have travelled far and wide across the world, I am always drawn back to the sunny south coast. There is nothing I love more than a windy walk on the Jurassic Coast with my dog Barney, followed by a late lunch of local seafood and Dorset apple cake! A short hop over the border to Somerset and you will be met with a fabulous mixture of beautiful cathedral cities and tranquil countryside. The two counties are fabulous holiday destinations and so easily accessible.
Since graduating I have been working in property management, within residential lettings which has developed valuable skills for my role here at Classic Cottages.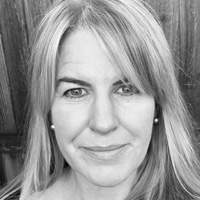 Natasha | Sussex & Kent
I have lived in East and West Sussex for most of my life and I previously ran accommodation directories for self-catering and bed and breakfast accommodation as well as owning a housekeeping and property care agency.
I love Sussex and Kent. Not only does the South East of England usually get the most sunshine but both Kent and Sussex are blessed with some of the most stunning coastlines, ancient woodlands and beautiful countryside. It is a great place for outdoor pursuits and one of my favourite places to visit is the South Downs National Park.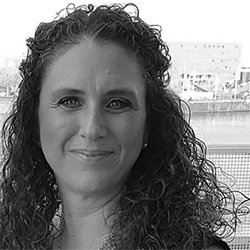 Nicola | North & South Devon
Over the last 18 years I've worked in the leisure industry and had the pleasure of managing some of the best holiday homes across Devon and Cornwall; from fully managing homes and now holiday rentals. I am no stranger to Classic as I have been working within the group for three years. Working at Classic, not one day is the same and this is what I love. It is a joy working with owners to create the best holiday homes for their guests. There is no greater reward than seeing the final moments of a home all coming together before the arrival of the first guests.
I've had the pleasure of calling both North and South Devon home. I now live in South Devon with my family of three boys plus our four-legged hound, who is always by our side for our Devon adventures.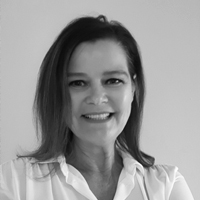 Linda | Glamping
I joined the team in 2020, having worked in the travel and tourism industry for over 30 years. During this time my work has taken me across the globe. On my return to Wales in 2010, I've continued my passion for the industry, living and working on the magnificent St David's Peninsula. However, my search for unique holiday accommodation has taken me far and wide. I've extensive experience and local knowledge, and can offer owners invaluable advice when embarking on holiday letting.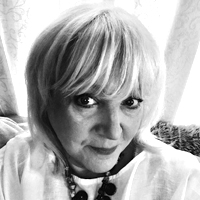 Colette | Pembrokeshire
Pembrokeshire is a jewel in Wales' Crown, being the only completely coastal National park in the UK. Being born and raised in Pembrokeshire I couldn't imagine being anywhere else. It has a magnificent coastline with the coastal path meandering for 186 miles with craggy coves & glorious stretches of golden sands. As well as the beaches, Pembrokeshire has a fantastic heritage & history. There are so many castles to visit including Pembroke & Carew & many family attractions like Bluestone, Folly Farm & Oakwood Park for a great family day out.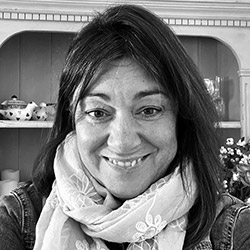 Tracie | Isle of Wight
My background in property spans over 25 years, initially working in Property Development, Sales, Lettings, & Relocation of footballers across the UK. I then moved to the Island in 2017 where I became Branch Manager & Valuer for a well-known Estate Agents.
I have been coming to the Island since I was a little girl and have spent many happy holidays with my own children and now grandchildren here too. There is something magical on the Island which appeals to my need for the coastal life. A beautiful morning walk with my dog (Otto – The Salty Sea Dog) on the beach as the surf thunders in, collecting sea glass from the beach with my granddaughter Ofelia as the sun setting turns the sky deep red; could there be anything better?
The combination of property experience and knowledge of the Island means I'm able to support owners who choose to offer their beautiful home as a wonderful place to stay for our guests. The Island is changing year on year and its great to be able to interpret the change to ensure Classic remain as the "go to" agency for an amazing holiday.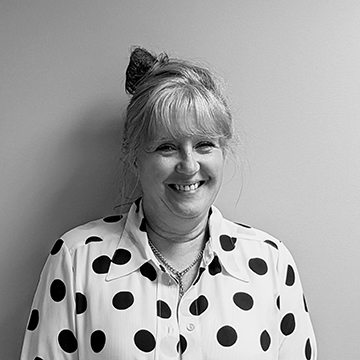 Michelle | Lake District & Yorkshire
I joined the Classic Team after nearly 30 years in customer facing operational roles, including senior management at British Airways and holiday letting companies across the North of England. I have also owned my own hospitality business with a mix of tea rooms, B&Bs and cottages - I've made plenty of cakes but definitely not to Bake Off standard!
It is a privilege to be able to cover both the Lake District and Yorkshire - I have the best of both worlds; the wide ranging variety of the Yorkshire countryside from the East Coast seaside towns, villages and coves, the rolling North York Moors and majestic Dales, to the beauty of the Lake District with its shimmering lakes, towering fells and impossibly pretty villages. There is so much to do for everyone whatever your interests; indoor or outdoor, relaxing or energetic, shopping or sightseeing. You will be spoilt for choice and one visit will never be enough.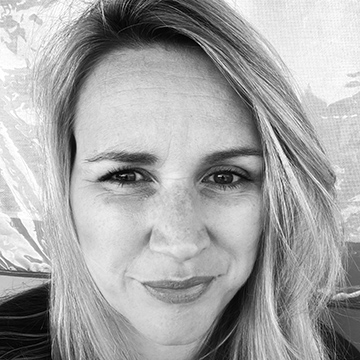 Laura | Hampshire
I started my career in the busy world of estate agency in Dorset in 1999, before moving into holiday lettings in 2019 and then joining Classic in 2022. I am lucky to be able to live in this beautiful part of the world, with idyllic countryside which never fails to amaze me, come rain or shine. I enjoy the variation of the countryside and coast across Hampshire, and the beautiful villages and towns to be found in the county.
I am delighted to be guiding owners through the holiday letting process, using the valuable skills I have gained from working within the property industry.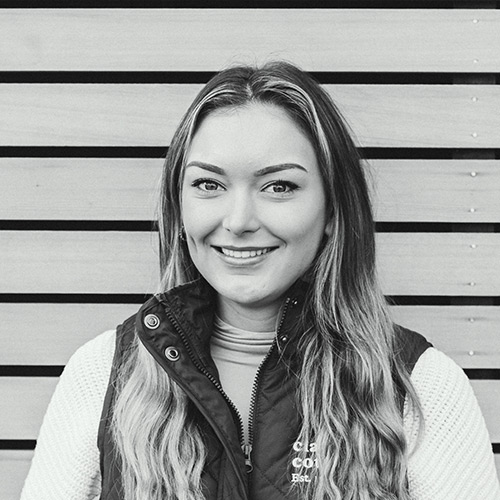 Jodie | South West Cornwall
I have lived in Southwest Cornwall my whole life and I pride myself on knowing the area. From the fabulous coast and pretty creeks to ancient woods and rural landscapes and everything in between.
I have worked in various roles within the hospitality industry since 2015, giving me a great level of knowledge when it comes to the holiday letting market. Alongside my career in hospitality, I've raised a family and completed a business and digital marketing degree. On top of this, I recently finished my own self-build home in the Cornish countryside – a great first hand experience I can use to help owners with their property development projects.
Classic Cottages is a highly regarded company and I'm looking forward to sharing my strengths with my portfolio and supporting my owners through their holiday let journey.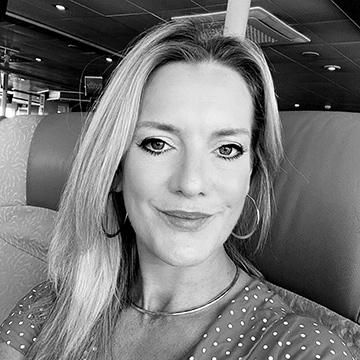 Lucy | The Cotswolds
With a background in fashion and broadcast, professional photography, and more recently working in senior management for a leading art publisher, where I successfully built and managed relationships with high-end galleries and artists, I am excited to apply the valuable skills and varied experience I have gained to my role at Classic.
From the honey-coloured villages, to the countless riverside walks and cosy country pubs, the Cotswolds has something very special to offer as a holiday destination. I'm really looking forward to working with our existing and new owners in the area, and building our portfolio of holiday properties in this beautiful part of the UK.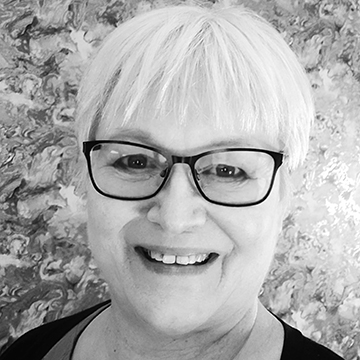 Linda | The North
With many years of experience working within both Customer service and Sales roles, I am very excited to be a part of the Classic team and to apply my varied experience and strengths to the role. I love meeting new people, and I am looking forward to working with my owners to achieve the highest potential from their property.
I am extremely lucky to live on the beautiful East Coast of Yorkshire with its glorious sandy beaches and fabulous coastal villages. The extra bonus is that within minutes I can be in the midst of the North York Moors National Park with its rolling vistas of heather (and very friendly sheep!). Further afield, I love to visit different areas of England, including the Peak District and Northumberland. And having spent many happy holidays in Scotland, I am familiar with its awe-inspiring landscapes and beautiful islands. I really feel that the whole of the North is my home.