Holiday Letting in Dorset
Holiday letting guide

We are a holiday letting agent who specialise in finding exceptional homes that make great holidays across different corners of the UK. We know it's a big decision picking the best holiday letting agents for you which is why we've put together a guide to holiday letting in Dorset for you. Alternatively, our Bridport office's door is always open so you can pop in and talk about holiday letting with our local team..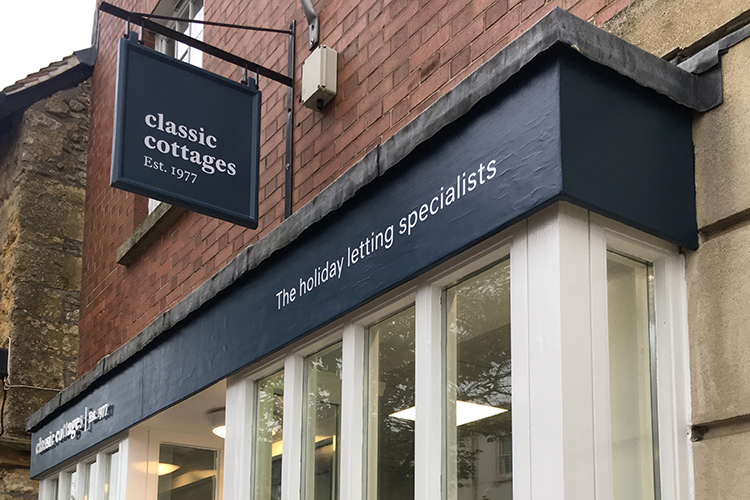 Your own dedicated Property Manager
Our Property Manager lives in Dorset and will guide you through the holiday letting process, supported by a team of in-house administration, marketing, financial and IT specialists. Go to "meet the team" to find out more about your local team.
SEO and PPC campaigns tailored to letting your property
We rank for thousands of high volume terms and optimise the website for ease of use to let people find the right property as quickly as possible.
With a combination of paid marketing, social media, re-targeting and tailored email campaigns we can maximise your bookings and increase online visibility.
Live control of your account
Log in to your owner account to see live availability, questionnaires, all your finances and amend any details whenever you like. Our holiday letting fees are transparent and simple, so you know what you're getting and when.
For any enquiries please contact our Owners Support team on 01326 555 500.

Local experts in Dorset
Area Manager, Georgina, has lived in Dorset for the majority of her life and knows the area very well. If you are thinking about embarking upon a holiday let adventure, and looking for a holiday cottage agency in Dorset to help, Georgina is happy to provide you with an assessment of any property that you may be considering; this service is free and comes with no obligation. She can also advise you on all aspects of holiday letting from what sort of flooring works well, to bed sizes, decor and the best plumber to use if you need one.

How much can I earn?
Your income will depend upon so many variables; the size of property, the location, facilities available, how much you and your family reserve it for your own use and numerous other factors. That's why we'd rather come and cast an experienced eye first-hand, to give you a more accurate, no obligation proposal.
As a guide, a large property sleeping up to 14, in a good location, finished to a very good standard that has many of the features that we suggest, could earn in the region of £60,000 gross annual income whereas a small bolthole for two could earn £11,000 to £14,000 gross annual income. Running costs and commission charges would need to be deducted from these totals but it gives you an idea for potential feasibility.
Pricing a property correctly is a skill based on our years' of holiday letting experience and knowledge of the current market. It never pays to over-estimate.

Case study of holiday letting in Dorset
Holiday cottage owner, Beverley, describes her experience of finding a holiday letting agency in Dorset before choosing Classic to let Dairy Cottage (3192).
'I grew up by the seaside, spending my summers on the beach, exploring rock pools and splashing in the sea. I now live in the home counties and miss the coast hugely. When the opportunity arose to invest in a second property it had to be by the sea.
The property needed to pay for itself as a holiday let, covering costs I.E. mortgage, changeover fees, agency fees, basic repairs and maintenance with the rental income. It also needed to be somewhere we, as a family, would want to come and stay for holidays and be less than three hours' drive for weekends away.
We researched locations. Classic advised us as to average annual rentals in various locations so we could narrow our choice down. Dorset is fantastic for year round walkers and our cottage is right by the South West Coast Path and the sea. The beaches in Dorset are extremely dog-friendly which was essential as we have two Labradors and the cottage had to reflect this too.
Classic were invaluable with advice on the interiors; advising zip and link beds for flexibility; what to put in the kitchen; where to source good linen; extras that increase bookings such as a wood-burning stove, outside furniture, welcome pack contents, finding a local cleaner and laundry service and heaps more. They've been doing this a long time.
Designing the interior was a joy. The cottage's rooms are themed either around cows or the seaside as you can see the sea from the garden and it's called Dairy Cottage. It's dog friendly so all the furniture was tested on the basis of 'would a dog's claws snag the fabric/scratch the surface/get caught in the rug or carpet'. We've provided dog bowls, beds and an outside warm dog shower for hosing off sand and mud that doubles well for showering off small sandy children too (helps keep the floors clean).
I'm a food writer and find most kitchen equipment a real let down when I cook on holiday, so our cottage kitchen had to be superbly equipped. There's nothing more annoying than arriving at a cottage with a family of six and finding that there isn't a pan big enough to cook a chilli in, never mind a decent baking tray. I have an espresso maker at home that's used each morning, I want the same on holiday and assume that our guests want the same.
We use the cottage as much as possible, it's our retreat from work and we're now 'locals' at our favourite pub. With Classic we can use our cottage as much as we wish and it still pays for itself so we can explore Dorset whenever we wish.

Why Choose Dorset for holiday letting
The soft green landscape in Dorset extends down to the spectacular Jurassic Coast in the west of the county, with picturesque Lyme Regis and the quirky market town of Bridport. Further east the sandy beaches of Poole and Christchurch, are on the doorstep of The New Forest National park. There are so many places to explore; Brownsea Island to see red squirrels, Monmouth beach to find a fossil, the Tank Museum at Bovington, and numerous market towns offering the opportunity to try delicious fresh Dorset produce. If you prefer a slower pace of life, visit one of Dorset's many beaches and relax listening to the waves, or take a picnic into the countryside and see how many birds and wildlife species you can spot, or just enjoy the peace and quiet of your holiday home with a good book.