Holiday Letting in Cornwall
Holiday letting guide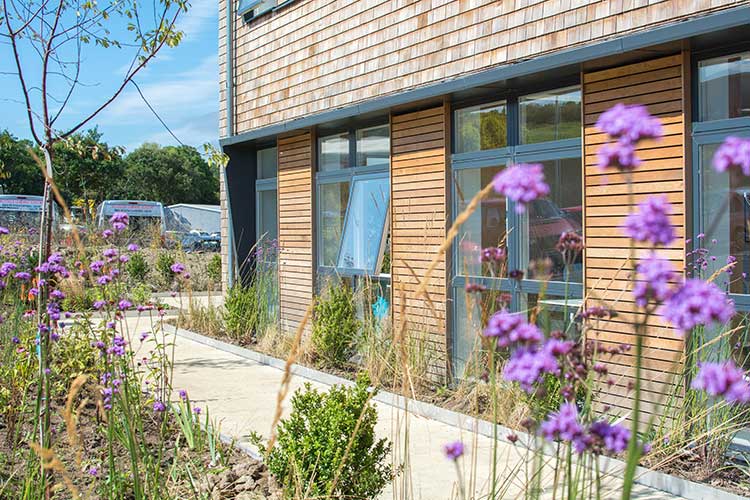 We pride ourselves on being a people company, not just holiday letting agents. Cornwall is our home county, and our first Head Office was based in Leslie House in Helston, before moving to our new eco-friendly office space in Hayle in 2020. Although many things have changed since we opened our doors here in 1977 the way the business is run certainly hasn't. We continue to handpick properties that reflect our high standards and the feedback left by happy guests who holiday with us year on year proving we're doing something right.
Your own dedicated Property Manager
Our Property Managers will hold your hand the whole way - each one looks after the area they know best, supported by a team of in-house administration, marketing, financial and IT specialists. From the far west of Cornwall right up to the south east, each of our Property Manager's will be on hand to guide and support. If you have an area of Cornwall in mind please go to "Meet the team" to find your Property Manager.
Marketing your property
Our tailored online marketing campaigns through PPC and SEO means we rank for thousands of high volume terms as well as the long tail high conversion terms for holidays in Cornwall. The website is optimised for ease of use to let people find the right property as quickly as possible. With a combination of paid marketing, social media, email campaigns, events and third party collaborations we can maximise your bookings and increase online visibility. To find out more about our marketing please click here.

Local experts in Cornwall
We've lived and worked in the county for over 45 years, gradually growing our cottage agency to become the holiday letting specialists Cornwall demanded. Our Property Managers live and work in all areas of the county, they know what makes each area tick. We call them local experts because they know all there is to know about the current market, what works (and doesn't) and what you should look for when choosing an agent to market your property.
'I really must say thank you to Classic - I feel like I am a part of something and that Classic really do care about its Owners as much as making a profit'
Owner of Dreamcatcher (2465)

Why choose South West Cornwall for holiday letting
The beauty and natural environment is what draws holidaymakers to the far west, with spectacular coastal scenery and rich mining history. Most types of properties work well around here, but the best return on investment comes from two bed, two bathroom cottages with space to relax around a wood-burner - flexible accommodation for a small family, a couple or two friends. Buying a going concern is a common option down here, with proven income from previous holiday let companies. Find somewhere you can buy set up but put your own stamp on to make it stand out from the crowd. There are lots of bespoke artisan makers down here but you may have to look further afield for kitting out an entire property.
Guests are looking for comfort and privacy, with high quality furnishings in a home-from-home. Quirky character that fulfils their expectations of a Cornish cottage makes for a holiday experience they will remember for years to come.
The key to a successful holiday let in Cornwall is flexibility - people visit south west Cornwall year-round, so short breaks are as popular as week-long family holidays. Out-of-season bookings can really bump up your income so allowing dogs opens you up to a larger audience in the shoulder months. You can't really go wrong with location in this part of the world, but sea views are always a winner and having a hot tub is a welcome bonus. If the property is a destination in itself, it won't matter what the weather does if guests can picture themselves tucked up safe and warm after a day out exploring.
If you are not familiar with this wonderful part of Cornwall, come and explore and you will see it's such a popular UK holiday destination.

Why choose South Coast Cornwall for holiday letting
The south coast of Cornwall is ever-popular with a proven track record for letting success. Guests flock here for the sheltered coastline, sandy beaches, yachting havens and tiny fishing villages. There's a bit more money around these parts so large properties for family get-togethers and high tech contemporary apartments go down particularly well. The area is well-equipped for setting up a holiday let from scratch, so if you find a property ripe for refurbishment, you shouldn't have too much trouble sourcing everything locally. As holiday letting agents, we can help you along the way, with free, no obligation advice to ensure you spend your money wisely.
Coastal properties are particularly attractive, securing higher rental rates and occupancy simply for having a sea view, but key must-haves include private parking (especially in town locations) and some outside space, even if it's only a balcony or terrace. Even venturing inland, in this area you're never far from the coast, but flexibility on availability and welcoming dogs will help fill your property all year round.

Why choose North Coast Cornwall for holiday letting
The north coast has an incredible, rugged coastline as a backdrop to some of the best surfing beaches in the UK. Easily accessible from the A30 and A39, it isn't as far to travel as some parts of the county so is popular for short breaks as well as longer family holidays. There are lots of popular towns, but the right cottage can be more of a honeypot than the location. The easy access allows for a broader spread of property placements as guests can easily travel to beaches and attractions from the more inland locations. Character properties should make the most of their charm, with newer builds capitalising on stylish, modern interiors - interior designers can be your friend! A good view will always add to performance, but play to your property's strengths to see a good return on your investment.
When looking to buy a holiday let on the north coast, going concerns may come at a premium, so keep an eye out for places that could do with updating where you can make simple changes that will add value. There is still scope for starting from scratch, but as the popularity of the area has increased, it will cost you. Cornwall Authorities have eased up on planning since becoming a Unitary Authority, making it easier to get planning applications approved, but Listed buildings will always add additional time and money to any redevelopment plans.
At the end of the day, guests will always be looking for value for money - if you want a high return, you need a high quality product. The addition of a wood-burner will recoup its cost with additional bookings off-peak, and a flexible approach allows for a wider audience. Welcoming dogs is a must to keep the bookings coming in all year round. We're happy to give advice whatever stage of searching for a holiday let agent you're at.