Consider Blood Moon, an astrological wonder, best viewed from the great outdoors. Use it to inspire a new way to holiday...
With nightclubs and bars so last year, there are a new series of Dark Sky Discovery sites nominated by local organisations capturing our attention. Detailing the very best places to admire our starry night skies, these places are perfect for astronomers and romantics alike to see what all the fuss is about.
We all know that finding the time to snuggle up and enjoy Mother Nature is a luxury not bestowed to many. Our modern lives are such that we can be forgiven for missing the little wonders sitting quietly above our heads. Fortunately, Dark Sky Discovery have done all the hard work for us.
Dotted across the country, there is something and somewhere for everyone. It's okay if you're not feeling particularly intrepid, as every location approved by the programme is checked for accessibility. This is wonderful news as it means that we can all happily avoid traipsing blindly through the dark. No sneaky rabbit holes are going to catch us out, oh no – and what's more some sites, like Carnewas and Bedruthan Steps, are even wheel chair friendly.
Luckily for us in the South West, we can boast some of the best dark sky spots in the country, and Exmoor National Park, Somerset, has even been designated as Europe's first International Dark Sky Reserve. This means that the thrill of spotting the Plough or gazing up at the pockmarked surface of the moon gets just that bit better down here.
With Orion, the great warrior in the sky, happiest in his winter haven and magic shooting stars gracing our skies in summer and autumn, Dark Sky Discovery sites are to be enjoyed and marvelled at all year-round. So, don the woollies, dig out some blankets, shake off any thoughts of another early night in bed and get outdoors. The beauty of countless stars winking at you from above is not to be missed.
If you don't have any fancy binoculars or telescopes, not to worry, as all you need to begin with are your eyes. Just to get you started, we've compiled a list of accredited sites to visit and cottages nearby: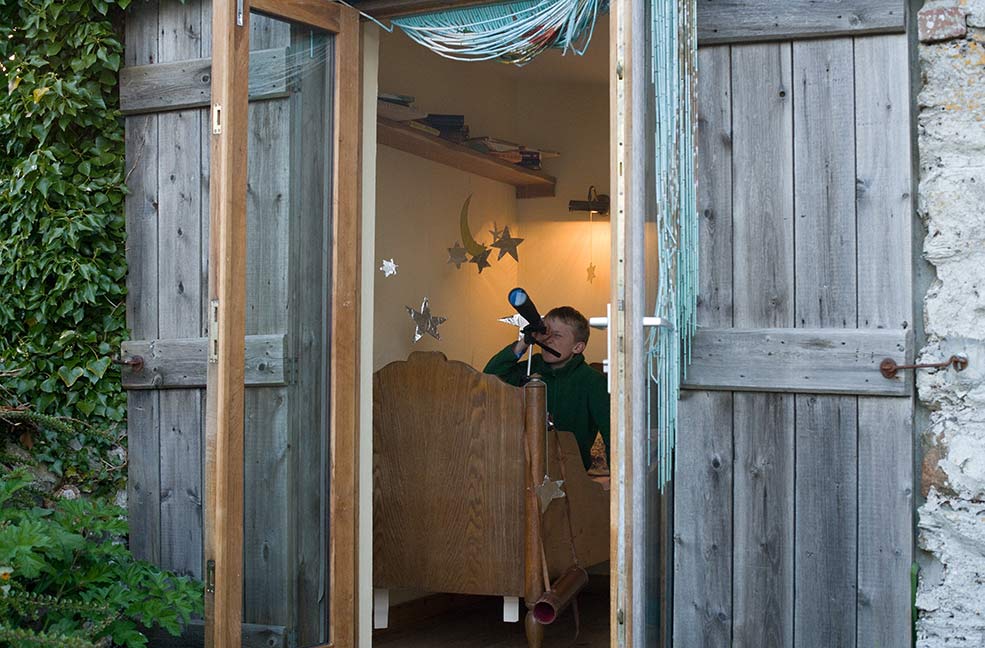 Durlston Country Park: a 1.13 square kilometre country park and nature reserve, found along the Isle of Purbeck coast near Swanage, Dorset, perfect for getting lost in the skies above.
Holiday cottages near The Jurassic Coast
Wimbleball Lake: Offering first class facilities both on and off the water and 9 miles of walks surrounding the lake, Wimbeball Lake near Dulverton, Somerset is a great place to take in nature's own magic show.
Holiday cottages near Dulverton
Exmoor Dark Sky Reserve: Europe's first Dark Sky Reserve offers some of the darkest skies in the country and will leave you totally bewitched.
Carnewas and Bedruthan Steps: One of the most beautiful places in the country, Carnewas and Bedruthan Steps on the North Coast Cornwall also offer beauty from above.
Holiday cottages near Bedruthan Steps
St Agnes Head: One of the last remnants of a huge expanse of heathland once spread across Cornwall, St Agnes Head offers a totally enchanting stargazing experience.
Holiday cottages near St Agnes