Get everyone involved in this (free) activity that makes the most of the Great Outdoors. Wrap up warm and lift your face to the skies for an evening of magical Dark Sky Tourism.
Kids and adults alike can get a lot out of staring up at the great canopy of space. You'll learn more about our cosmic origins and enjoy a star-studded performance and all for free. Sound good? Here is a short and simple guide to going stargazing in Cornwall.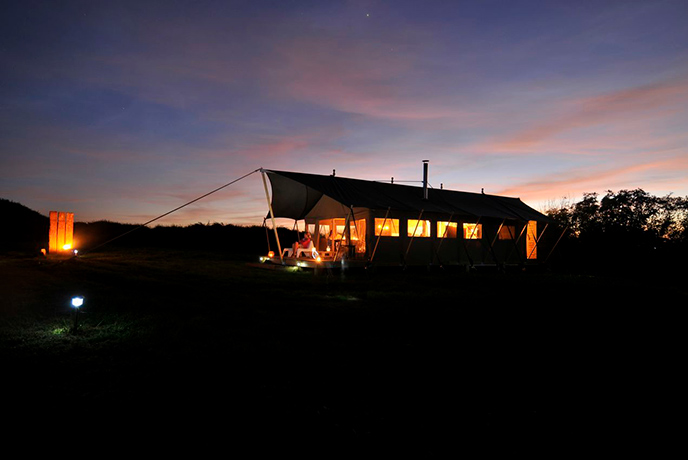 When to go
The night sky is always changing with the seasons and phases of the moon. To get the most out of your stargazing experience you're after as dark a night sky as possible, and that is best achieved before the moon is full. But for a more precise prediction on when to head out, use this dark sky calendar.
What to take
You've picked a date, now it's time to pack a backpack. Here's a handy checklist of items to take with you:
• Waterproof mat to lie on
• Torch
• Decent jumpers, coats and perhaps a snuggly blanket
• Flask of tea or hot chocolate to keep warm
• Binoculars for more detailed viewing
• Camera if you'd like to take some starry snaps to remember your adventure by
• Your phone or tablet with a downloaded suitable app (Star Walk and Google Sky are both popular) which can tell you what stars you'll be able to see from your location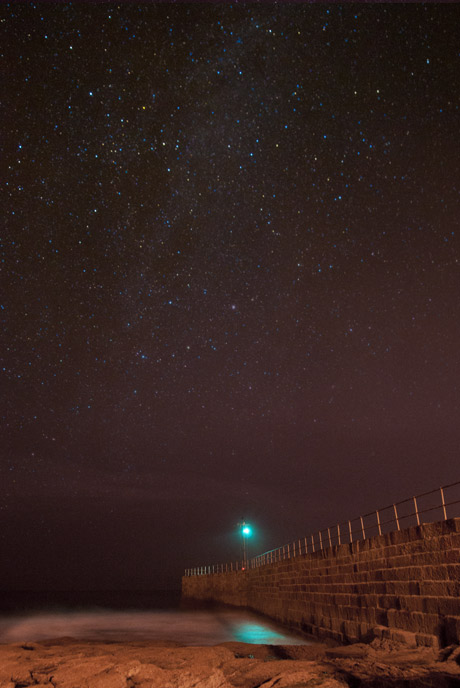 What to do
Look up! If you'd like to learn more, download one of the aforementioned apps and then look out for the moon and various different stars clusters, constellations, galaxies and nebulae.
If you'd prefer a more structured approach head to a stargazing event. Gostargazing.co.uk very handily lists all of the various stargazing events going on in the South West each month. The National Trust also hold stargazing events, check out the Kernow Astronomers events page to see what is happening when.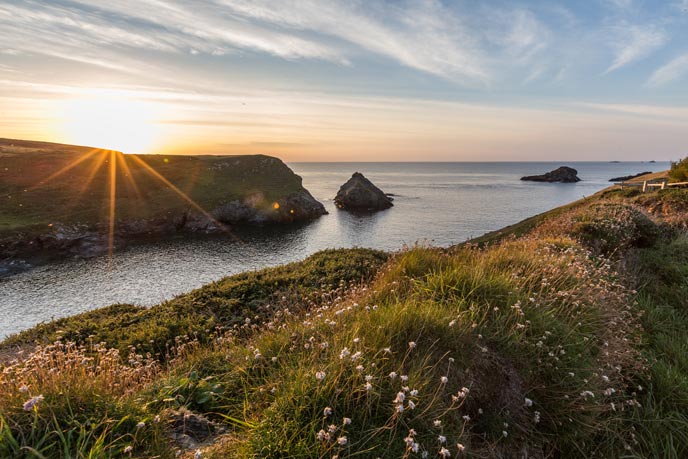 Where to go stargazing in Cornwall
Keen to head out on your own? No problem – Cornwall boasts plenty of excellent stargazing spots including two Dark Sky Discovery Sites. According to the Science and Technology Facilities Council (STFC), Dark Sky Discovery Sites are only awarded to locations that are accessible and free enough from light pollution to be able to view the Milky Way.
1. Carnewas and Bedruthan Steps
The first such site is Carnewas, a popular clifftop location with views stretching out across Bedruthan Steps and beyond. There is a National Trust car park and the sky can be enjoyed fully from the nearby grassy picnic area, making it super accessible and great for kids. Find out more about stargazing at Carnewas and Bedruthan Steps.
Stay near Bedruthan Steps and stargaze every night of your holiday.
2. St Agnes Head
The second Dark Sky Discovery Site is St Agnes Head, with it's pretty heathland and coastal landscape. From the village, head round towards the coast on Beacon Drive and from here park in one of the small Car Parks from where you'll enjoy excellent conditions for star gazing. Find out more about stargazing at St Agnes Head.
Our cottages in St Agnes make the perfect base for Dark Sky explorers.
3. Colliford Lake Bodmin Moor
While not a Dark Sky Discovery Site, Bodmin Moor is an International Dark Sky Place a title which recognises the moors dedication to preserving the night sky through lack of light pollution. It's also conveniently located near the A30 and suitably close to Jamaica Inn for a post-stargaze tipple. Find out more about stargazing on Bodmin Moor.
Explore the moors by staying there for your next Cornwall holiday.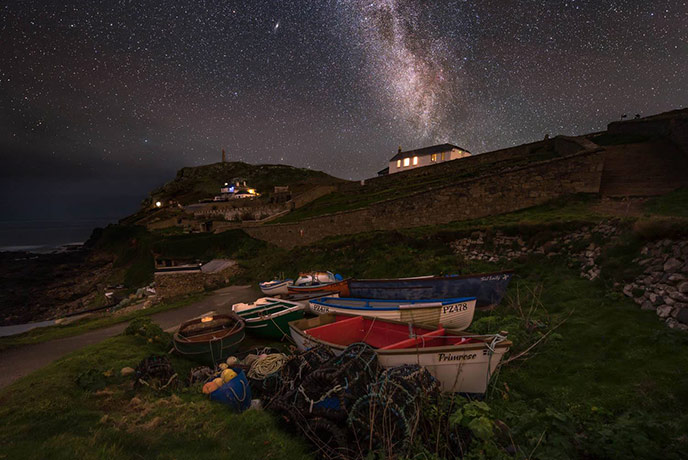 Plan your next staycation in the UK at one of our self catering cottages.