A Vegetarian's Guide to Cornwall:
Good news for vegetarians: it's not all about seafood and steak pasties in Cornwall! Almost all restaurants, pubs and cafes in the county have vegetarian meals nowadays and more and more are catering to vegans too. Here's my pick of some of the best vegetarian and vegan restaurants Cornwall has to offer.
Archie Browns Truro and Penzance
Any Cornish vegetarian worth their hummus will know about Archie Browns. The popular health food shop and vegetarian cafe has branches in Truro and Penzance and is known for its healthy, delicious veggie fare.
It's well worth popping in for breakfast or brunch if you're in the area; think toasted sourdough topped with crushed avocado just begging to be Instagrammed! At lunchtime there's a bigger menu featuring burgers, salads and sandwiches as well as more unusual options such as raw nut tarts and fermented dosa pancakes. Whatever you do, make sure you order something delicious from the cake stand.
The Cornish Vegan, Truro
Just like it says on the tin, this new restaurant in Truro is 100% vegan. And boy is it good if you're in the mood for some meat-free comfort food; think southern-style fried 'chicken', 'sausage' rolls and BBQ'd jackfruit. For those after something a little lighter, you'll find delicious daily salad specials, Buddha bowls and soup of the day.
Impressively, everything is made in-house (or sourced from local producers) including their vegan butter, mayonnaise and even cheese. The menu is always being updated to keep things fresh and interesting.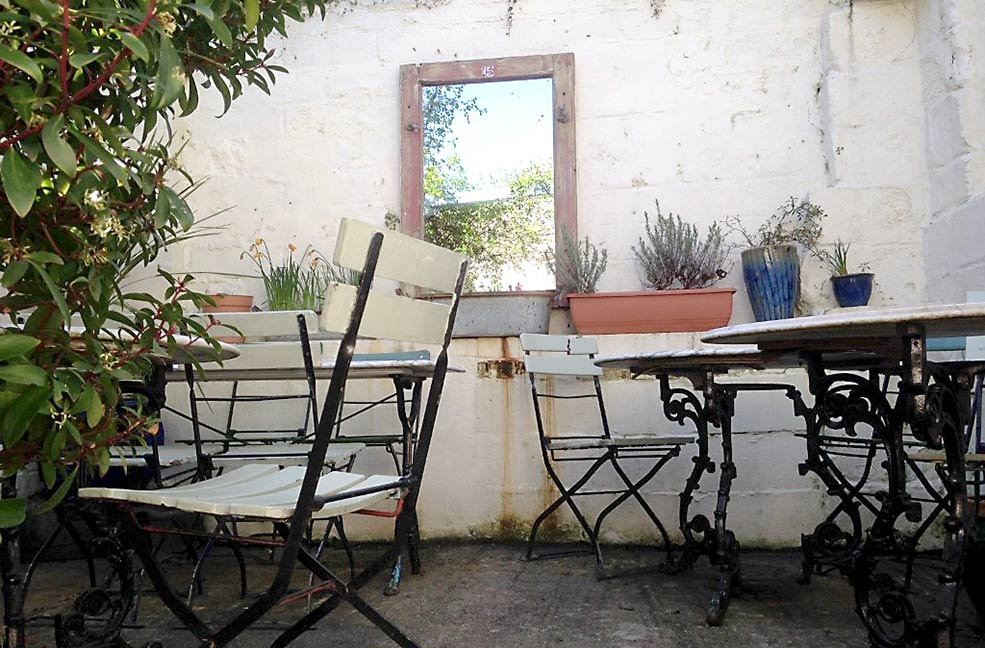 The Bean Inn, St Ives
If it's gourmet you're after, book a table at The Bean Inn. The intimate, candle-lit restaurant in St Ives is the perfect choice for a special night out. On any given night there are usually four starters and four mains to choose from, so there should be something to tickle your taste buds.
Favourites include vegetable bourguignon with herb dumplings, stuffed potato cakes with pea curry and red pesto spaghetti. Many of the options are vegan or can be made suitable and the entire drink selection is all vegan-friendly, including locally made wines and beers.
Begin V, Bodmin
If you're visiting Bodmin, be sure to swing by Begin V. The vegetarian cafe has plenty of vegan options too, including an impressive range of homemade cakes. Lunch options include soup, burgers and plenty of sandwiches (the vegan Reuben sandwich is ridiculously good).
As well as providing the town of Bodmin with a solid vegetarian option, the cafe aims to be a community space. As such, it is currently running a community library and offers yoga classes twice a week too.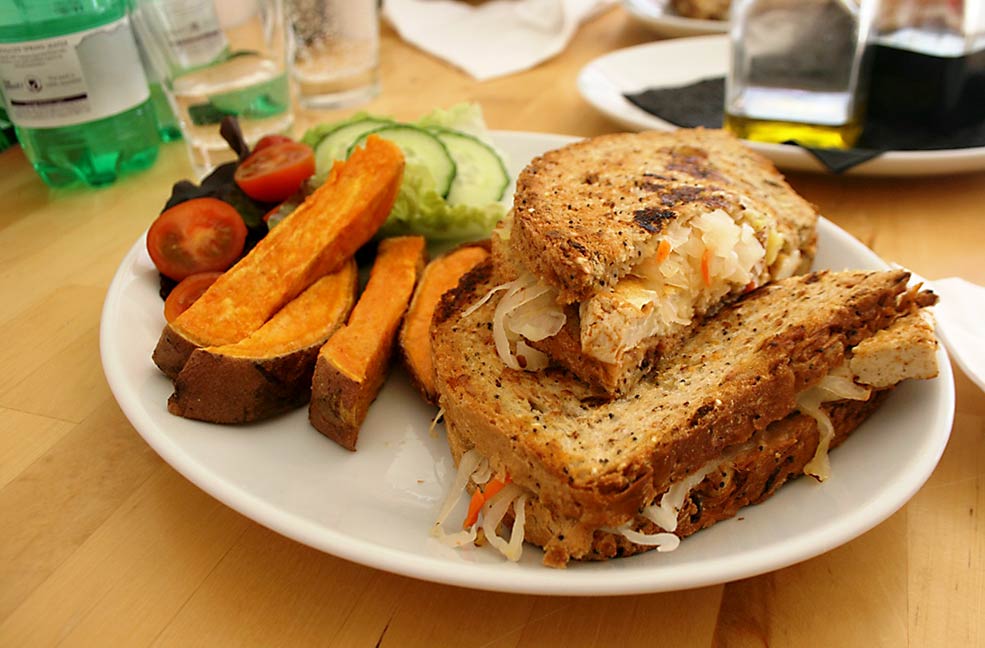 Good2Go, Perranporth
If you're hitting up the beachy town of Perranporth, be sure to check out Good2Go. This vegan foodie van has a permanent pitch just two minutes from the beach and has far more interesting options than the standard beachside fare.
The Mezze box with Cornish olives is delicious and the bean chilli will keep you energised all day. I have a particular soft spot for the falafel which is served with salad, herbs and pickles. The packaging is all 100% compostable and often made from recycled sources too - bonus!
If you're a vegetarian or vegan and looking for self catering places to stay Cornwall has cottages and apartments, manor houses or even quirky glamping pods that allow you flexibility to eat animal-free.