When you're staying in a holiday cottage in St Ives part of the fun is choosing where to eat out. Check out the cobbled streets around the harbourside and disappear into the labyrinth of back lanes, St Ives has lots to choose from and here's our selection to help you decide.
Calling all burger fans. Tucked away down a narrow little street, it is worth while seeking out this place. Blas Burgers just does burgers, including vegetarian and vegan so everyone is catered for.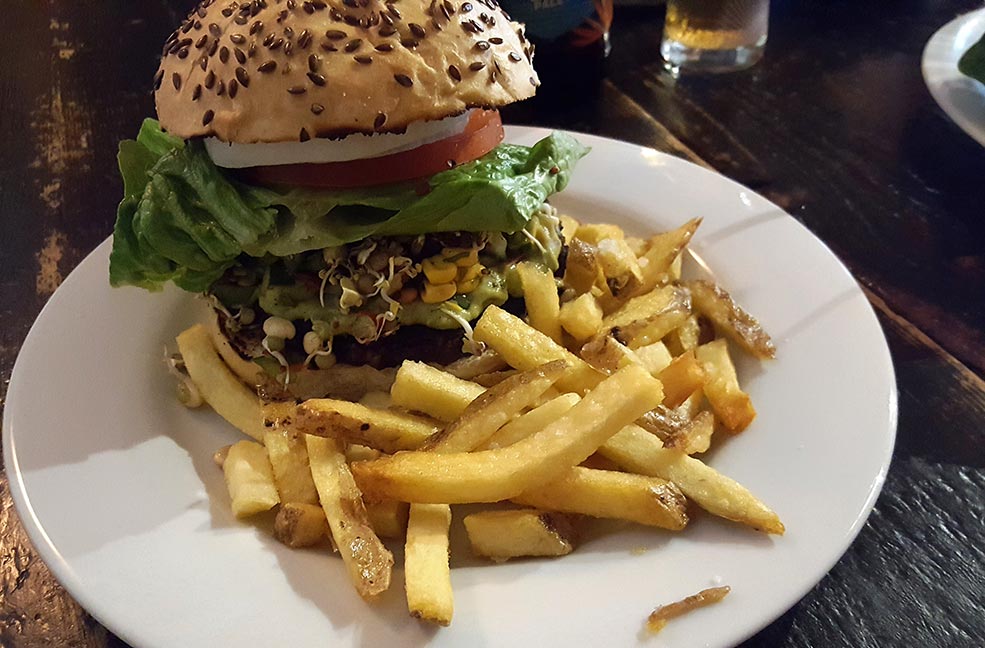 Bang smack in the middle of town you'll come across this little Hubbox. With a sprinkling of restaurants over the South and West, they are pretty much a Cornish tradition with burgers and hotdogs as the main draw. In summer, the harbour is a bustling, busy place to be and this is a great spot to enjoy a cocktail while watching the world go by.
Pretty much what it says on the tin; rum and crab are the specialities with an American deep south twist to the rest of the menu. It's pretty spit and sawdust retro chic inside and you can't book a table. You can always have a drink in the bar before you dine though. There is no outside seating area but the view over the harbour makes up for this.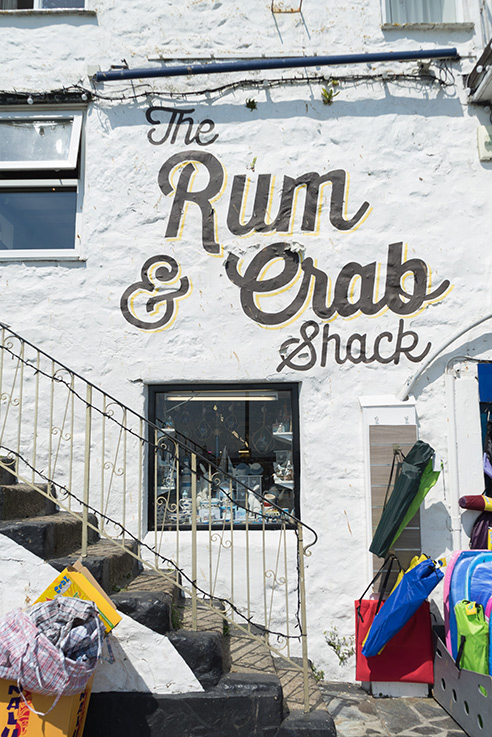 Probably the most popular eatery in St Ives and for good reason. The views over Porthminster beach and the bay are simply stunning and the food is sublime. Cornish seafood is a speciality and there's no better place to indulge in a feast from the ocean. You'll need to book ahead of your chosen date because the cafe is so popular and, take note, parking is a bit of a 'mare with access down a steep hill. Top tip: take the scenic train journey from Lelant where there is ample parking and walk along the seafront from St Ives station.
A hidden gem of a beach and cafe this is definitely a great place for lazy lunches by the sea. Food is both Mediterranean and Asian with seafood a main player on the menu. There is a lovely outside patio area, perfect for sunny days. Access can be tricky in summer when it's busy. There is a car park nearby but you'll need to get there early to bag a spot.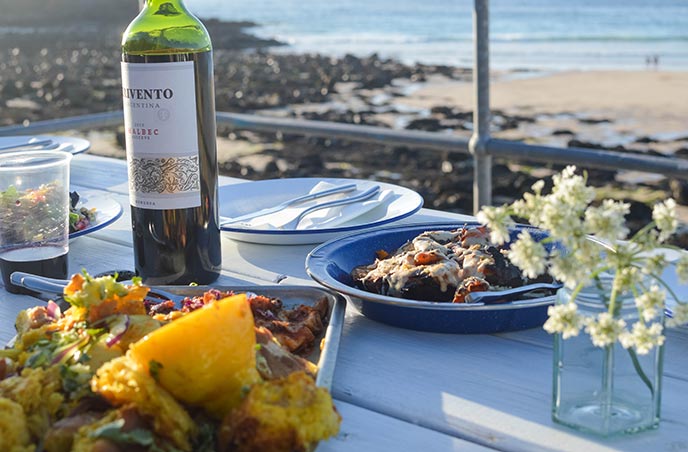 Situated on the wilder Atlantic side of St Ives this is a great place to sit and watch the surfers, especially if you are tucked away in one of their heated booths. From breakfast to tapas, cocktails to cream teas, there's a great selection on offer here. Oh, and the coffee is Origin, supplied by a local coffee merchant so if you need a reason to visit, this is the perfect one.
In a great location by the harbour side, this cafe opens all day, every day. Specials tend to be seafood with the main menu offering a good selection of pastas, pizzas and all things Italian. There is a small car park nearby but during the summer you'll probably have to park further away and walk. This is not such a bad thing, walking around the harbourside is a delight plus you'll have built up a healthy appetite.
Where ever you decide to eat, enjoy your time in a lovely holiday cottage in Cornwall. Or just watch the world go by with our St Ives webcam.