I've lived in the south of Cornwall for over a decade now. Often keeping an eye on what's opening and trying out new places, I'm always keen to find great spots for food, culture and days out.
Now, with this expert knowledge, I can confidently say Penzance and Newlyn are fast becoming one of my favourite places to spend the weekend. As a lover of galleries, good food, independent cinema and sea swims, I'm not sure there's many places in Cornwall that get it so right in so many ways.

If you're coming to the south of Cornwall, you're definitely going to want to give these coastal towns a visit. You'll be spoilt for choice when deciding what to do and where to eat. But if you want a local's opinion, here's how I'd spend a day in Newlyn and Penzance…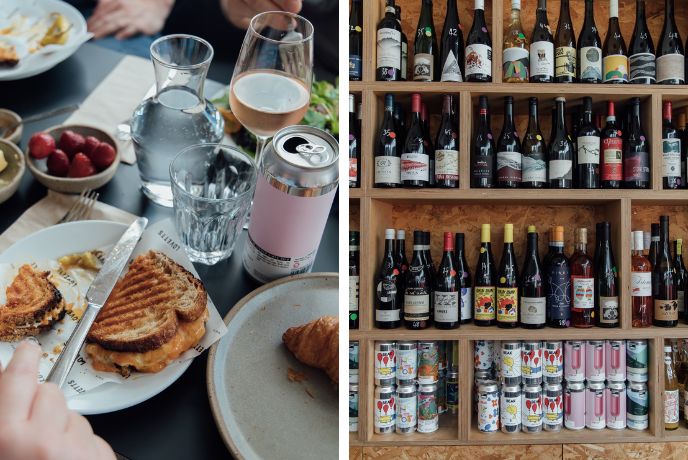 First off, I'd begin my day with breakfast at Lovetts. This tiny bottle shop serves coffee and brunch-y bits in the morning and wine and small plates in the evening. Run by a lovely local couple, so much care and attention is put into everything they serve. Whether you're coming for your morning coffee or an evening cocktail, Lovetts is not one to be missed!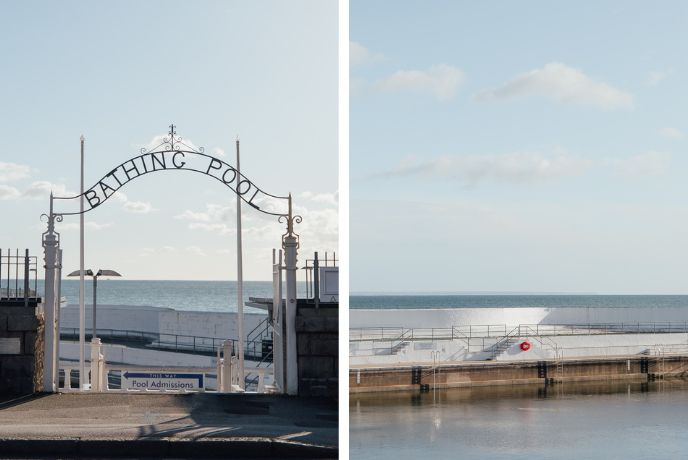 A trip to Penzance is incomplete without a dip in Jubilee Pool. So after wandering along the promenade and letting my breakfast digest, I'd stop for a few gentle laps around the lido. Here you have the geothermal pool which is naturally heated to roughly 35 degrees, as well as the main pool, which is just a little warmer than the sea.
If you fancy a dip but don't fancy the pool, then just outside the Lido are Battery Rocks. A great sun trap, these steps into the sea are a fun place to swim from and then sunbathe dry afterwards.
Chapel Street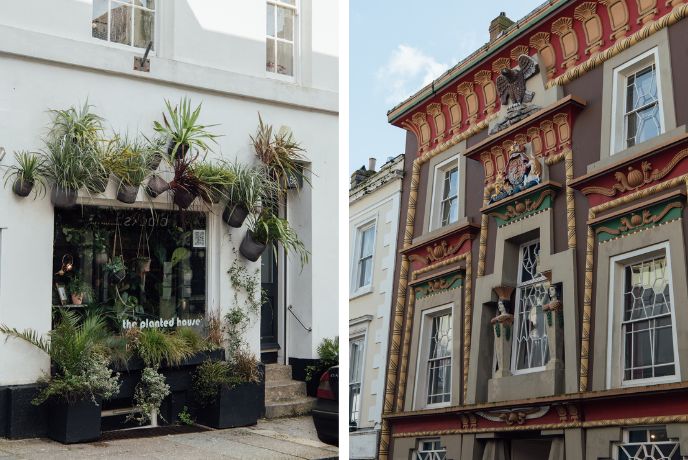 After drying off, I'd wander up Chapel Street. Here you'll find a beautiful selection of independent shops, selling everything from house plants to antiques, handmade clothing to homewares. Personally I'd recommend stopping in at No 56, The Planted House, Daphne's Antiques and the Egyptian House.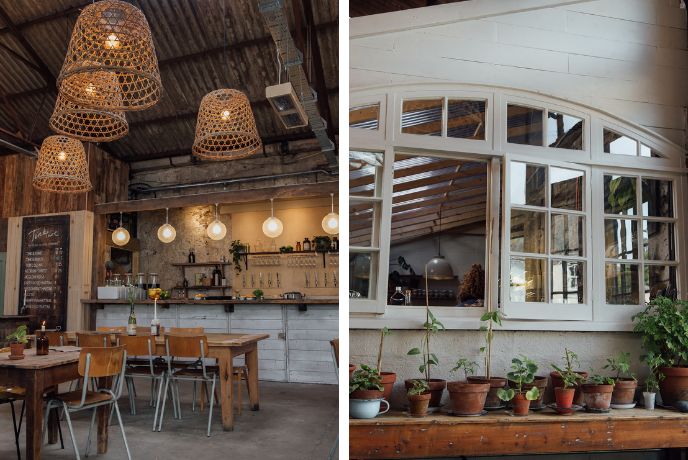 Up towards the top of Chapel street you'll find a little alley which leads to 45 Queen Street. This former warehouse has been completely transformed and is now an atmospheric bar, kitchen and shop. Serving generous sharing platters, fresh bakes and a selection of takeaway deli bits, it's a beautiful spot for a relaxed lunch or twinkly evening drinks.

At the top of Chapel Street you'll find the Exchange Gallery, partnered with the Newlyn Gallery, admission to both can be purchased from just £4. Personally I always stop in when walking past to see what exhibitions and events they've got going on. It was whilst nipping in one time I discovered an exhibition of tapestries by Greyson Perry, which remains one of the most interesting art shows I've seen in Cornwall.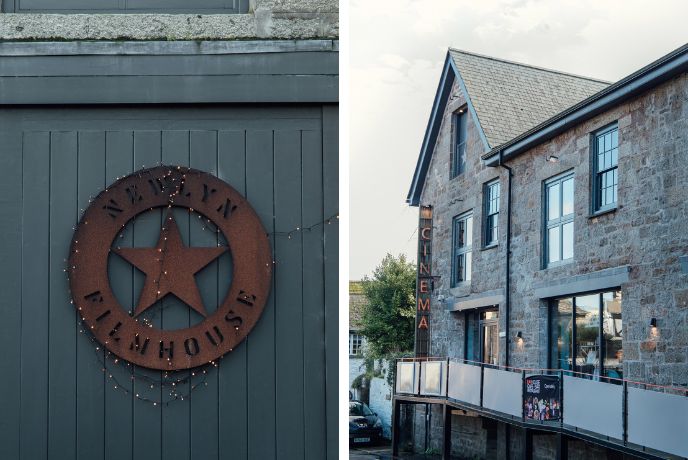 After wandering back along the seafront, I'd happily stop in at the Newlyn Filmhouse. Converted from an old fish cellar, it's now an independent cinema with the motto 'keep cinema special.' Their two screens are stylish and comfortable (any short person will know the importance of well-staggered cinema seating) and they show everything from new releases, to live events and arthouse films. Alongside the screens, they have a cosy in-house restaurant and bar which often serves movie-themed cocktails, inspired by what's screening. If you're anything like me, you definitely want a 'Gone With the Gin' when sitting down to a classic.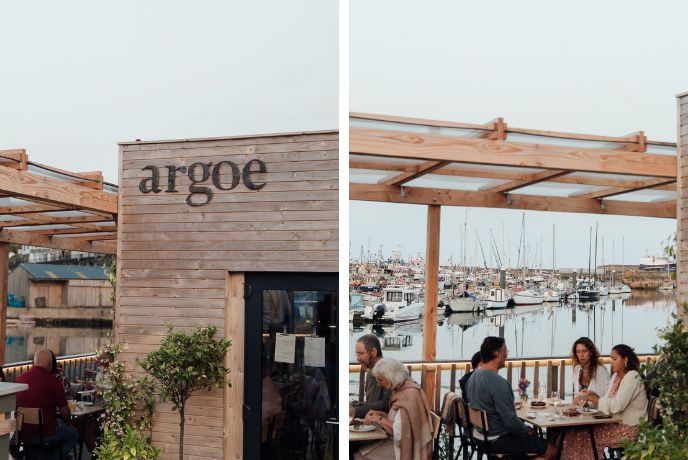 When deciding where to go for dinner, it has to be Argoe. Based on the harbourside in Newlyn, Argoe is (in my opinion) some of the best food you're going to eat in Cornwall. They provide a great selection of natural wines and a menu of seafood that's fresh off the boat. Their sharing plates come in various sizes but no matter what you go for you can be sure it'll be delicious!
Other Honourable Mentions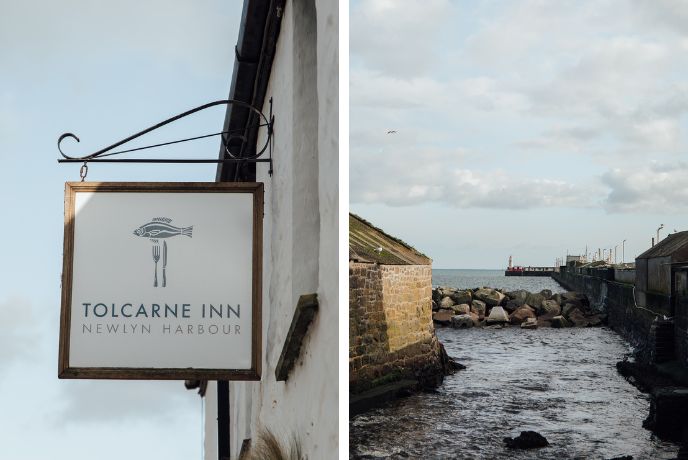 I couldn't finish this piece without including some other honourable mentions. There's just too many good spots in Newlyn and Penzance to fit them all into one day, so here they are.
The Tolcarne Inn is a great "proper pub" in Newlyn that does delicious, hearty meals.
Jelberts, is a tiny shop in Newlyn that serves some of the best ice cream in all of Cornwall.
Mackerel Sky does scrumptious seafood-y small plates that have people queueing round the block in the summer months.
The Roundhouse is a tiny coffee shop in the heart of Penzance, offering Origin coffee, fresh bakes and specialty wine, products and provisions.
The Artist Residence is a relaxed bar and restaurant, open for every meal, all year round; perfect whether you want to cuddle up in front of the fire or kick back on their terrace garden.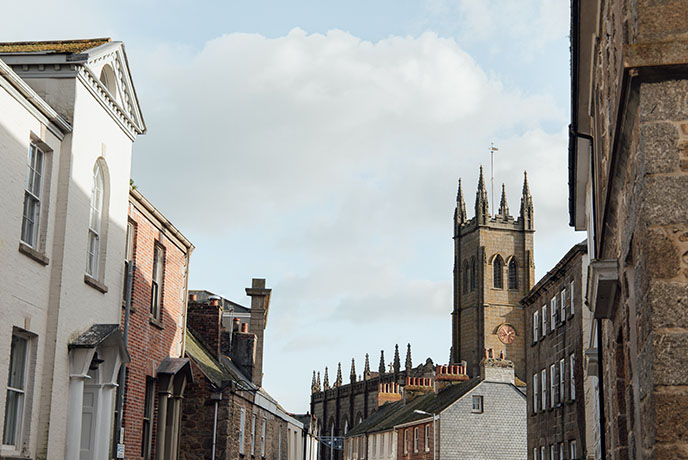 If you want to stay closer to the area and spend a little longer enjoying all it has to offer, check out our properties near Newlyn and Penzance. There's so many cosy coastal cottages to choose from!