There's always at least one utterly perfect moment on every holiday that makes you want to catch it and keep it forever. I've just had one of those moments.
It's early evening and balmy warm. I'm sitting on my jumper, now coated in sand, in a small but perfectly-formed cove watching the sun set. My children are swimming in the sea shallows while my husband and I drank warm white wine from a shared plastic cup scoffing a delectable Sri Lankan Curry off a paper plate….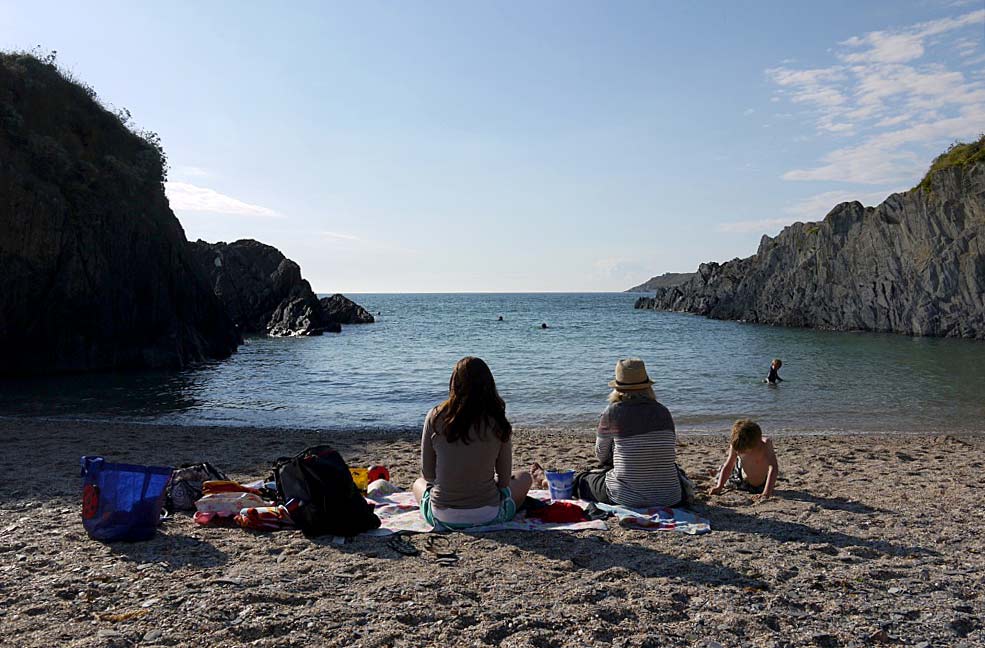 This 'moment' was on the last day of my cottage holiday in North Devon. And to be fair, most of my favourite life moments include food. The curry had been freshly cooked in a tiny wooden hut at the back of the beach, proving to me yet again that simple things, free from pomp and fuss, do tend to be the best. And, when it comes to great eateries, I get the most pleasure from the ones that come with low expectations but deliver high quality simple food.
Despite Gastro-Glamour having gripped this part of the South West's Atlantic coastline in recent years (Rick Stein, Jamie Oliver and Damien Hirst all have restaurants here), sky-high prices and weeks long waiting lists aren't for everyone. So, I thought I'd share some of my favourite beachside food stops from this part of the world; small cafes and beach shacks in gorgeous places that serve up great food - and great moments.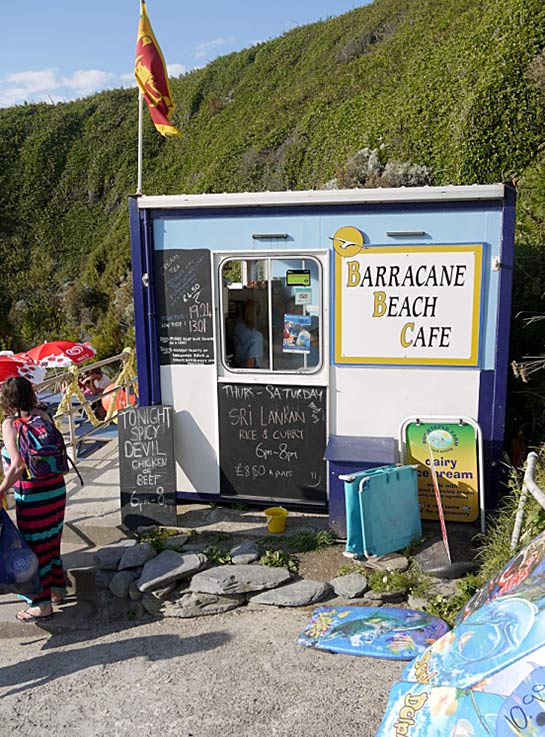 My secret curry cove is just north of Woolacombe's busy main beach. About 300 metres along the esplanade are some steps leading down to a perfectly formed sand and sunset cove called Barricane Beach. Great for swimming and rock-jumping but also rather oddly for Sri Lankan Curry. The small cafe hut serves great sandwiches and drinks during the day, but on weekend evenings, during the summer months, serves great curries cooked by the two Sri Lankan chefs. Arrive early (around 6pm) to avoid the queues, put in your order, find a place on the beach, open your beer and wait for your curry. For £8.50 you get a plate of meat or veg curry, poppadoms, dhal, rice and a salad – oh and a great holiday memory at the same time.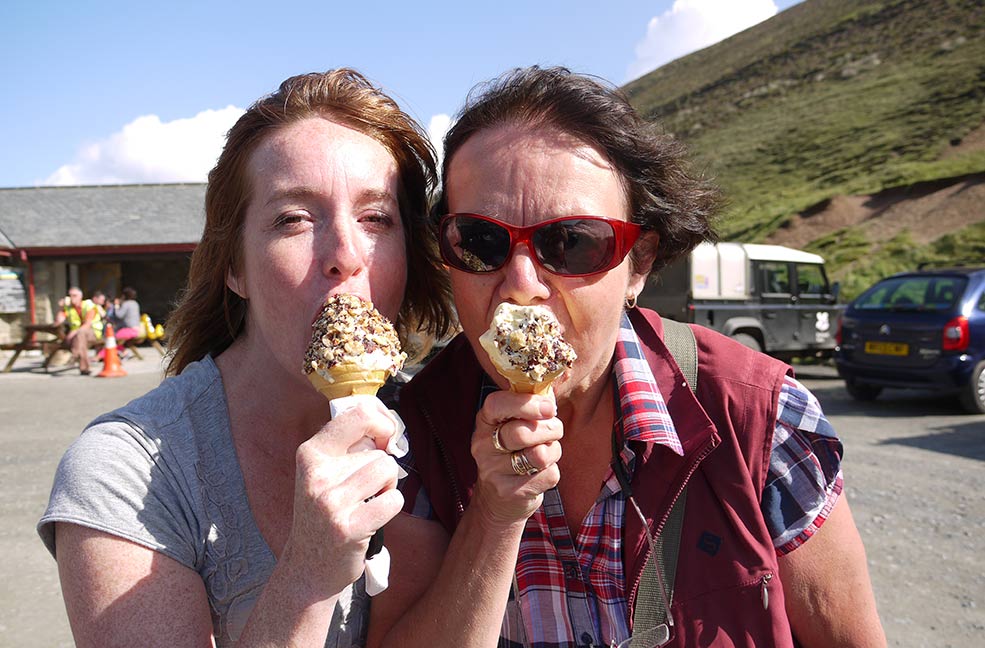 'The Hedgehog' ice-cream is a legendary sweet treat in these parts - made from Cornish Clotted Cream ice-cream, topped with huge dollops of more clotted cream, then dipped in a bowl of honey roasted hazelnuts. If this sounds like your kind of thing, head to the Chapel Porth Cafe, set just back from the National Trust beach of the same name. In the car park I found a rather unassuming looking kiosk, but the food produced here certainly gets the place noticed. I even had cream in my sandwich. It sounds odd… but it tasted unbelievably good. I had one of their signature 'Croques'; a big granary baguette stuffed with mushrooms, cheese, cream and garlic and plenty of rosemary. Big in both dimension and flavour, it's enough to replenish all the wave weary surfers standing around the car park tucking into their hot croques.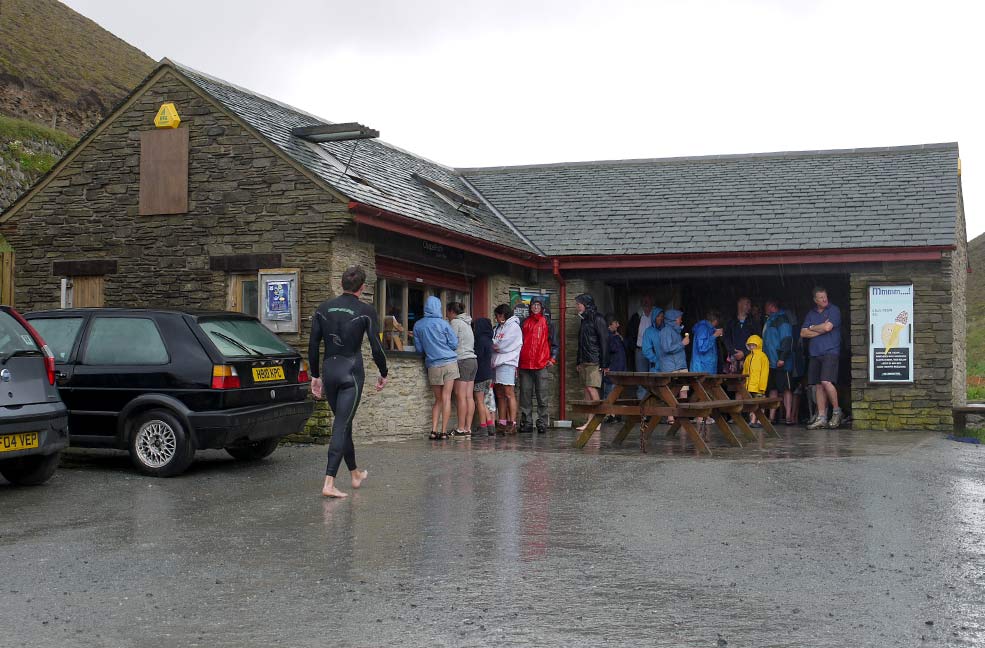 This is a stand-and-scoff affair, although with a beach as stunning as the one in front of you, I'd recommend resisting your food until you have walked the two minutes to the beach. It's an absolutely cracker - a sheltered sandy cove that opens out onto an expansive stretch of soft sand, backed by craggy cliffs topped with disused tin mining chimneys.
Further on down the coastline, close to St Ives, is the spectacular Godrevy Beach – famous for its rocky headland that sent many passing ships to their watery graves. Now, it's a popular stretch of beach with surfers and families. Hidden amongst the dunes, just by the first National Trust car park is where you'll find Godrevy Cafe; a two-storey wooden cabin with chunky wood tables and battered sofas. The place is as relaxed and rustic as its clientele; windswept families, chilled out surfers and happy walkers. The sea air and sand seems have diluted the stress before customers have even walked through the door.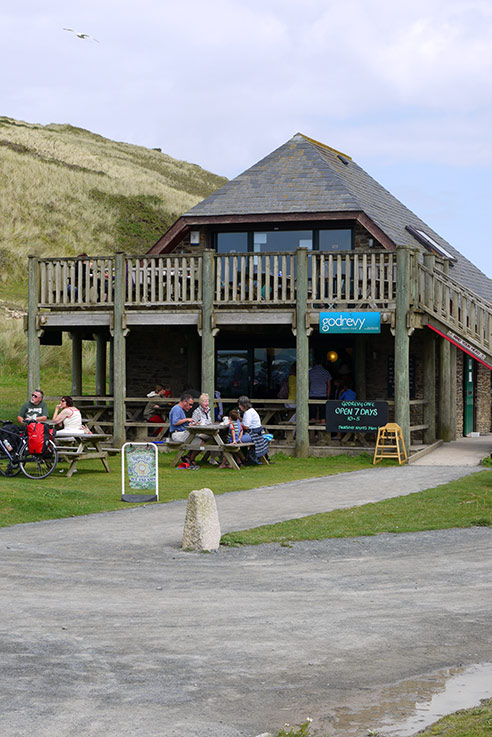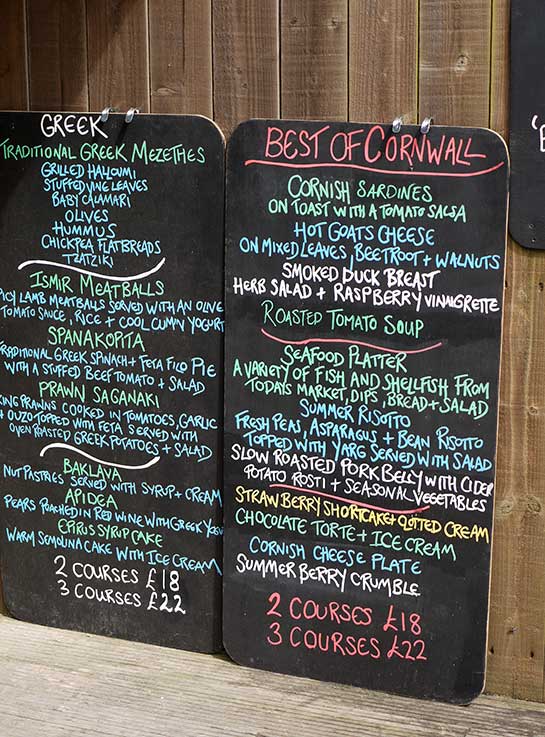 With many of the ingredients sourced locally, this is a doorstep sandwich and a decent slab of cake type of place. I had the tasty West Country Cheddar and Chutney sarnie while the Mexican Chicken wrap, with a tangy salsa went down well with my husband. My two children tucked into boxed finger food platters of pittas, houmous, cheeses, cucumber and ham. And… the bell jars of homemade cakes decorating the counter are just too hard to resist – so we had a good selection of those too.
Also in St Ives, but I have to mention it as it is such a special place to eat, the Porthmeor Cafe right on the beach is a real gem. The locally caught hake with new potatoes was simply wonderful as was the harissa-grilled mackerel - add some wine and a sunset and life feels pretty good.
So there you have it; good beaches, quirky cafes and great food – vital ingredients for my recipe of a great holiday moment.
Explore the nuances of the north coast and discover your own foody delights when staying in a self catering cottage in north Cornwall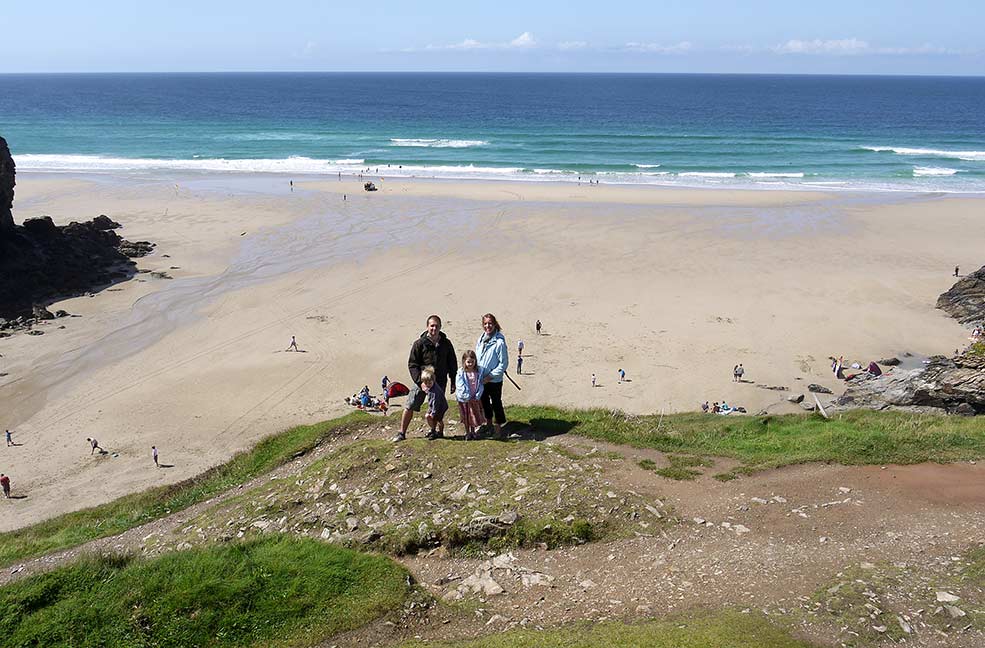 ---
Ali Ray is a food and travel writer based in Somerset with her lovely little family. She loves where she lives so we asked her to share it with us.