Luxury Cottages with Sea Views in Cornwall
Sea view cottages in Cornwall are at the heart of the quintessential British seaside holiday. Make happy memories with the whole family with the sparkle of the ocean as a backdrop. Whether it's a summer retreat with days spent by the beach or a winter getaway enjoying the majesty of Mother Nature as she rumbles and rolls, a holiday with sea views is always unforgettable.Read more
If you're after a sea view from the comfort of your self catering cottage, there's no better place to be than Cornwall. Surrounded on all sides by the sea, you won't be disappointed as at least one window will provide sparkling satisfaction. Breathe in the salty air on a summer's day, or cosy up behind closed windows as you watch the Atlantic storms in winter, a property with sea views in Cornwall has that special something that makes a holiday.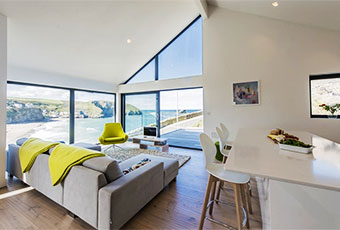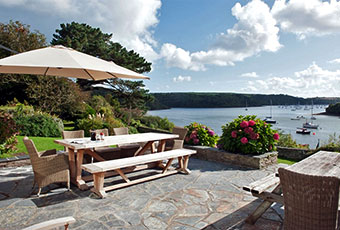 Sea Views in Cornwall
Head north for rugged cliffs and accommodation to keep you cosy while you storm watch, or head to the south coast for a milder climate and cottages with sea views of calm sandy beaches and flat, blue ocean. There's many a cove and corner to discover with perching points to take in that view. So bring your camera. Whichever coast you land on, watching the sun set over the sea is something not to be missed.

284 luxury cottages with sea views in Cornwall to rent