We spoke to our staff about their ultimate recommendations for things to do on the Isle of Wight. That includes Isle of Wight beaches, points of interest, restaurants and family days out. We found a real mix of exciting, relaxing and fun suggestions all collated here ready for you to start planning your holiday.
Hop on the Isle of Wight ferry and let all your troubles melt away. On this little island you can walk in the footsteps of poets, Romans, musicians and even a queen while you explore. Steeped in history with the Roman villas and, more recently, a Victorian influence, there's an interesting balance between past and present here: quaint thatched villages sit alongside the engineering feat of the Victorian promenade and pier, the natural beauty of the white cliffs of the Needles was once home to space rocket experiments. The Isle of Wight is a surprising place around every corner, now to just get exploring.
1. Play away for the day at Blackgang Chine
A children's paradise on the south coast of the island. Bring your fairy princesses, cowboys and dinosaur hunters for a fun day out. This isn't just any old fun park though. You just have to experience the unique nostalgic quality of this clifftop adventure playground.
2. Walk in the footsteps of a great British poet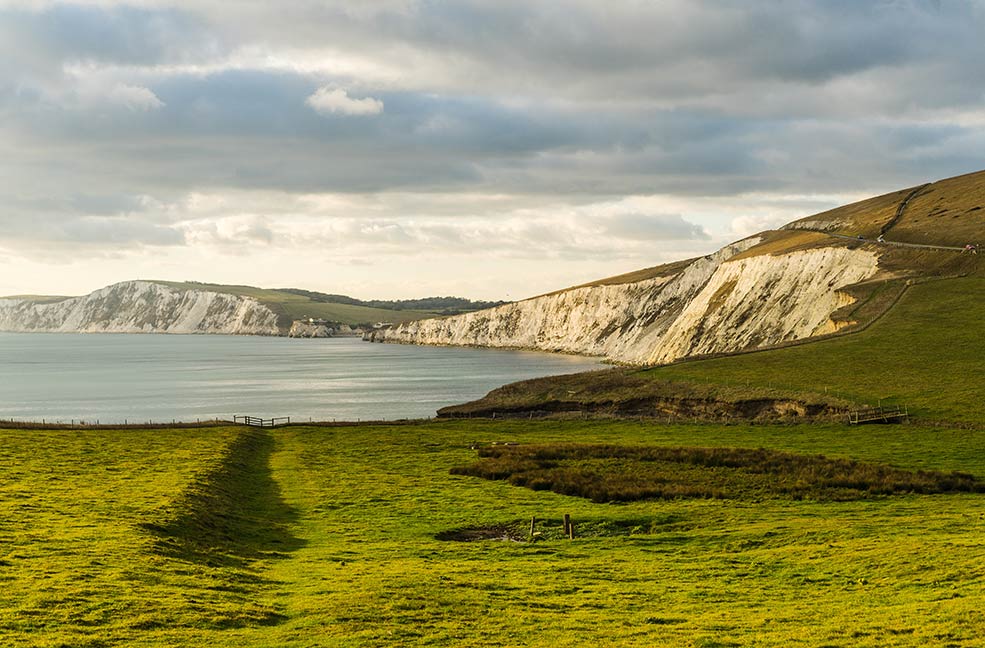 On the Tennyson Downs, a favourite place for Alfred Lord Tennyson. It's an Area of Outstanding Natural Beauty and you'll be inspired.
3. Walk every inch of the Isle of Wight
The Isle of Wight walking festival is an annual event where you can join in group walks around the island, showing off the picturesque coasts and wild countryside. The Isle of Wight has more Area's of Outstanding Natural Beauty than Cornwall, even. So vow to walk as much of it as you can.
4. Cycle around the coast of the island
One of the best perks of being on an island is that you can travel all the way around it, if you really want. The annual cycling festival offers this option as a route that you can take part in. Meet new people and see the Isle of Wight while squeezing in some exercise while on holiday. Sounds like a tickable achievement to us.
5. Tickle your taste buds at a local foodie hotspot
The Garlic Farm is an intriguing place where you can see the garlic growing, buy some to take home and even visit for special suppers and cinema nights. The annual Garlic Festival is a foodie paradise, especially if you want a little island delicacy to take home. Who wouldn't want that experience on their list of lifetime achievements?
6. Get into sailing at Cowes Week
The ultimate summer holiday activity, this August sailing festival fills Cowes with life, music and tons of activities. You can't call yourself a sailor if you haven't been.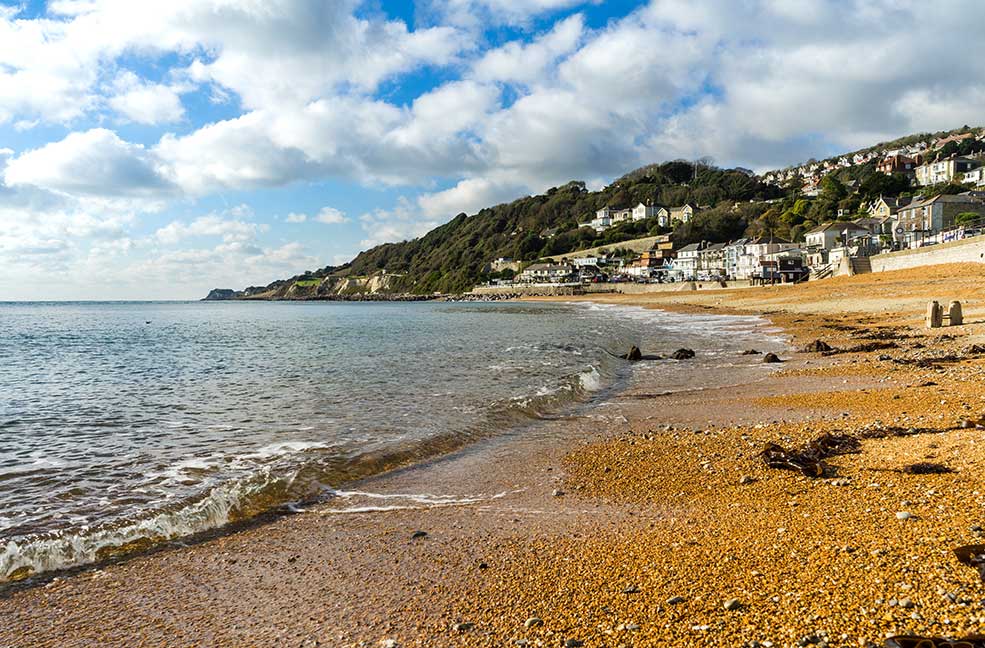 7. Walk in the footsteps of a Queen
Osborne House near Cowes was the summer home of Queen Victoria and Prince Albert. The Italian-inspired building has a private beach, acres of grounds, a Swiss cottage and a walled garden. There's always activities for kids during school holidays and a well-stocked shop for holiday gifts to take home.
8. Have a sword fight on the ramparts of Carisbrooke Castle
A regular haunt for the children of our island team, the castle is perfect for kids who love to run and play. Use the grounds to re-enact imaginary sword fights and jousting matches, this is the perfect place to inspire imaginations and tick off the chance to be a child again for a day.
9. Go on a wildlife safari
Newtown National Nature Reserve is a hot spot for bird watchers and creepy-crawly enthusiasts, take a look under rocks or in the trees to find all the local wildlife waiting for you. If you've a bucket list with an entomological twist, you'll likely find some lesser-seen species here.
10. Take in the air at an old Victorian lung hospital
Ventnor Botanic garden was originally home to patients with lung problems, sent there because of the fresh air and sunshine attributed to this part of the UK. Now the gardens are a beautiful way to spend a spring day on the Isle of Wight. It's one to try if your bucket list involves finding the Elixir of Youth.
11. Spy a local landmark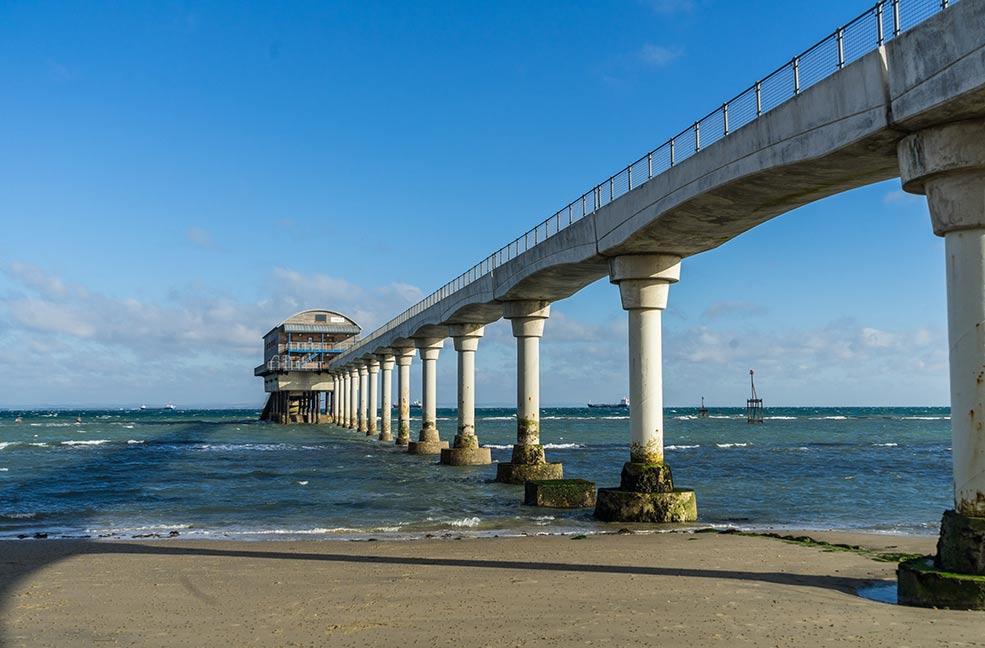 Just off the coast at Bembridge, the lifeboat station towers above the water. Take a walk along the bridge and cast your eye over the lifeboat and out to sea. From here you have panoramic views out to sea and along the coast and can officially overcome fears of water and heights in one fell (not-so-scary) swoop - tick!
12. Buy burgers (or any meat) from Woodford's butchers
Woodford's is a local butcher in Bembridge that makes great burgers and cuts of meat, perfect for a night in cooking together in your self catering cottage on the Isle of Wight. Avid carnivores will likely have a food-based element on their bucket list and Woodford's will undoubtedly be able to help.
13. Visit the only windmill on the island
Bembridge windmill, run by the National Trust, is an interesting structure to see and there's lots of trails and paths to follow in the surrounding area. So, if windmills are your thing, here's one that should be near the top of your list.
14. Take a hike along the longest pier in the UK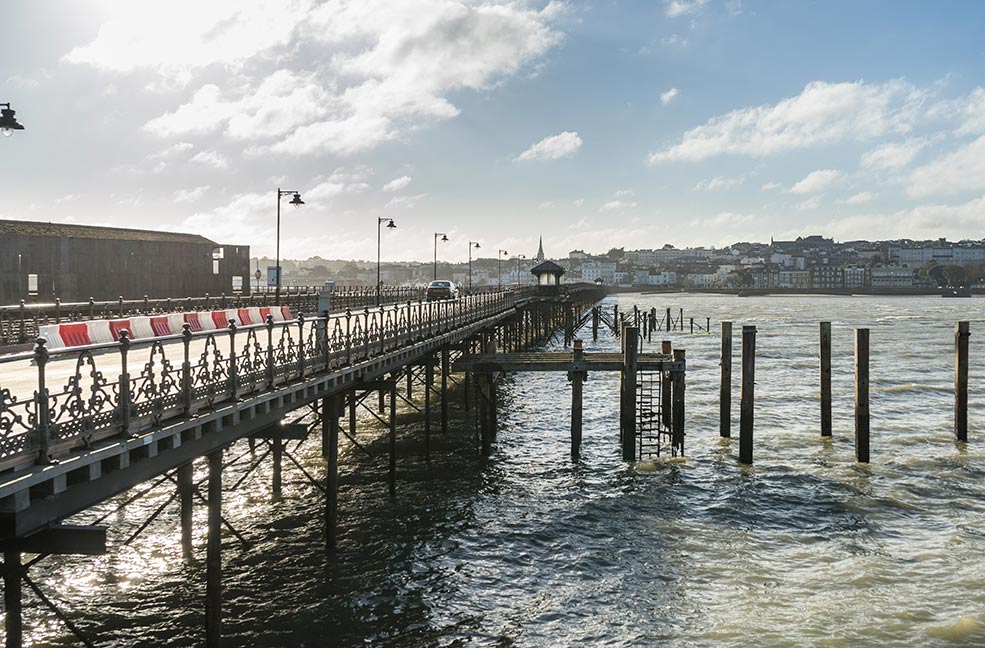 Want to walk as many interesting walks as you can in one lifetime? Add Ryde Pier to your list - the longest pier in the UK. You can walk or drive along it and there's even a steam train which can take you across the east of the island.
15. See the Benedictine monks at Quarr Abbey
One of the only abbeys in the country that's home to practicing monks, Quarr Abbey is a beautiful location to find inner peace and enlightenment, something which should be on everyone's bucket list.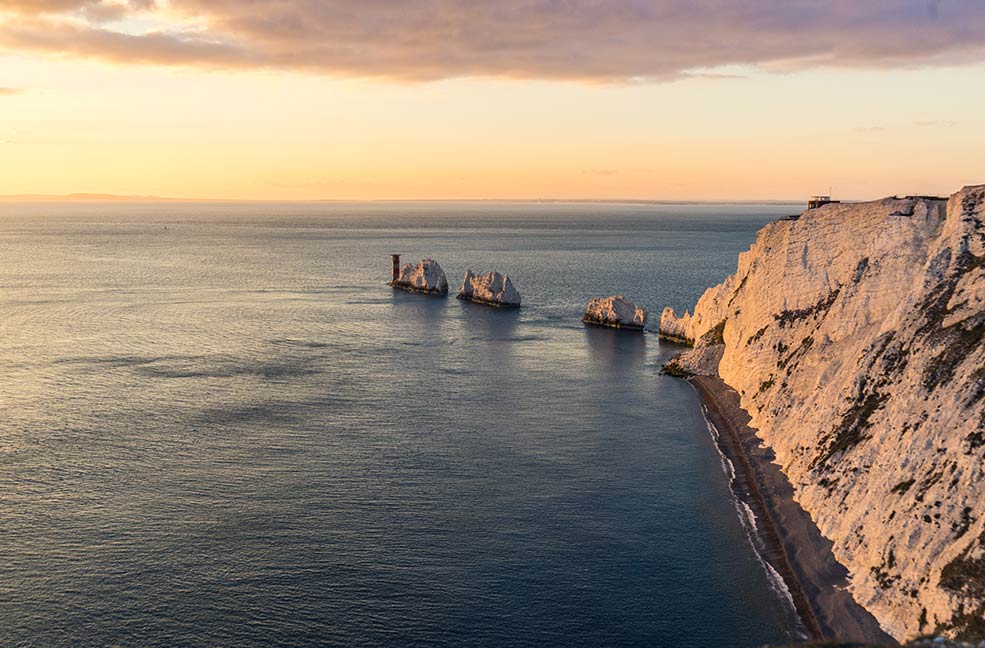 A classic hot spot on the island that plays host to a traditional visitor centre with fairground rides for kids and stalls selling souvenirs. But that aside, it's one of those geographical anomalies that needs to be seen to be truly appreciated.
17. Admire the view from the Alum Bay cable cars
Take a precarious trip down the side of the white cliffs to see the Needles from a slightly different point of view. One of those (totally safe) modes of transport that look more scary than they actually are - seriously, it looks like a colourful ski lift but it drops down the cliffside. If you don't like the look of it you should definitely do it at least once in your lifetime.
18. See behind the scenes of rocket experiments at the Needles Old Battery
Once a site for testing rockets, find out what made the Isle of Wight a special place for hosting these top secret scientific experiments. If you've never dressed up as a soldier/scientist and crawled around secret tunnels, you should.
(Editor's note: other people won't be crawling, but we think it'll be more authentic if you do - please send photos)
19. Catch a wave at some favourite surfing spots
Thought surfing was just for Cornwall holidays? Think again. Hanover and Compton Bay are a favourite of our staff for the views you get right down the coast of the island. Learning to surf is on many a list and here's a better place than many to learn.
20. See the remnants of Roman mosaics
Both Newport and Brading Roman villas have amazing artefacts from thousands of years ago. There are even mosaic floors that have been carefully preserved.You can't see these relics anywhere else, so see them while you can.
21. Walk to St Helen's fort in the summer
Sounds easy but this epic journey could leave you stranded by the tide if you don't time it just right. Every year the sea by St Helen's moves out with the tide, far enough that you can walk out to the old fort that's usually surrounded by water. This only happens on one day of the year so you're very lucky if you manage to catch it.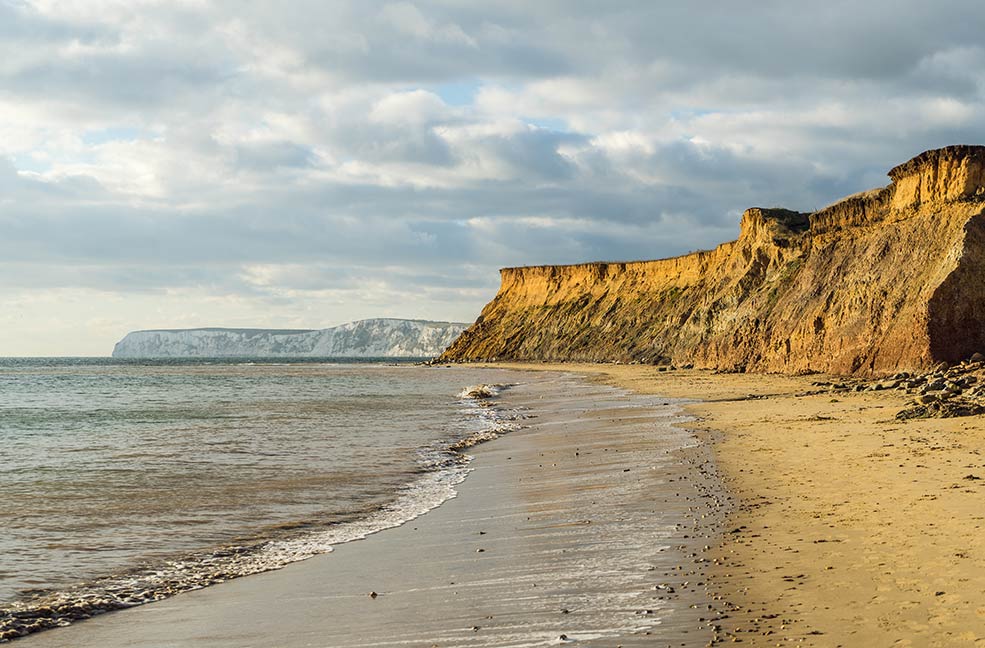 22. Hover over to Southampton
From Ryde you can hop on the hovercraft which is the only one of its kind in the world. Yes, in the entire world so a true one-of-a-kind, bucket list experience. Plus a fun way to get to the mainland for a day out in historic Southampton.
23. Taste the delicacy that is a crab pasty
Steephill Cove is a suitably atmospheric spot for this island speciality, plus they use fresh crab making them even more delicious. If you believe there's only one type of pasty (Cornish), you should make it your mission to try this.
24. Catch the sunset from St Catherine's Point.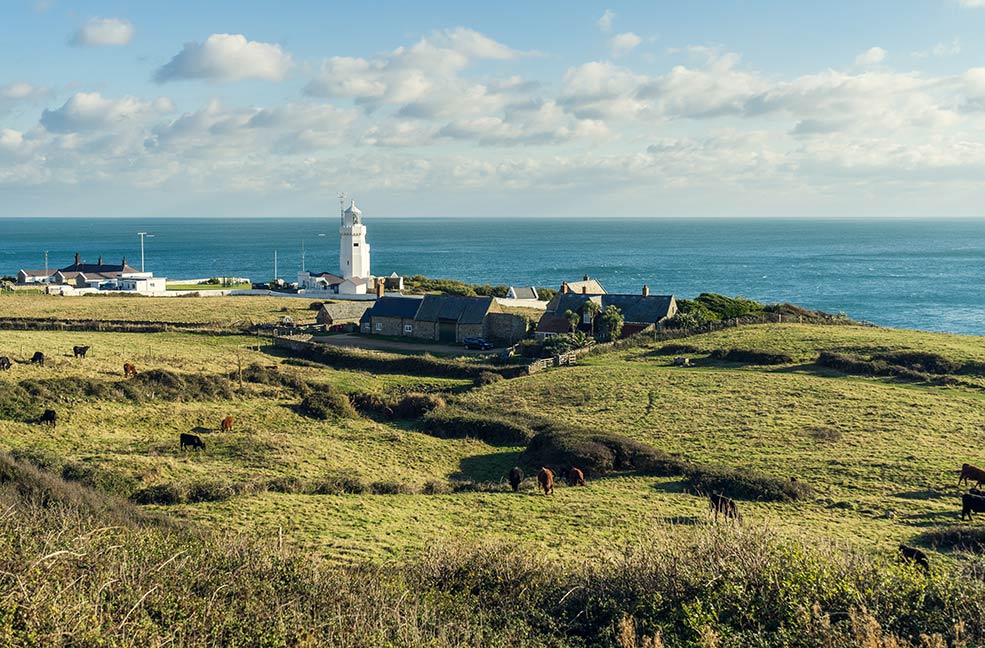 The white lighthouse stands silhouetted against the orange sky as the sun sinks below the horizon, we challenge you to find anything more colourful than a sunset from the most southerly point of the Isle of Wight.
25. Take a turn around Freshwater Bay golf course – a cracking view for a rubbish game
Quoted by our staff as 'a cracking view for a rubbish game', whether you're a golf fan or not, this course is worth a run around if you have the time.
26. Get into the island spirit at the Round the Island race
A true spectacle, there are regattas and races all year on the island but the Round the Island race really is the most exciting. With over 1800 boats and around 16000 sailors, it's one of the largest yacht races in the world so a definite tick on the list of exhilarating water-based experiences.
27. Climb the tallest island trees with Goodleaf
One of our favourite activities, Goodleaf will harness you up and show you how to safely climb to the tops of the trees. The trees they use also have platforms where you can sit and watch everyone climb around you or if you're not too keen on heights!
28. Eat breakfast at Briddlesford farm
Possibly the best full cooked breakfast you'll find on the Isle of Wight. Food lovers with edible bucket lists should rejoice!
29. Spend a day out with the kids at Tapnell Farm
Introduce little ones to life on the farm. Visit during spring to see the new-born lambs - an experience filled with wonder that every child needs to participate in.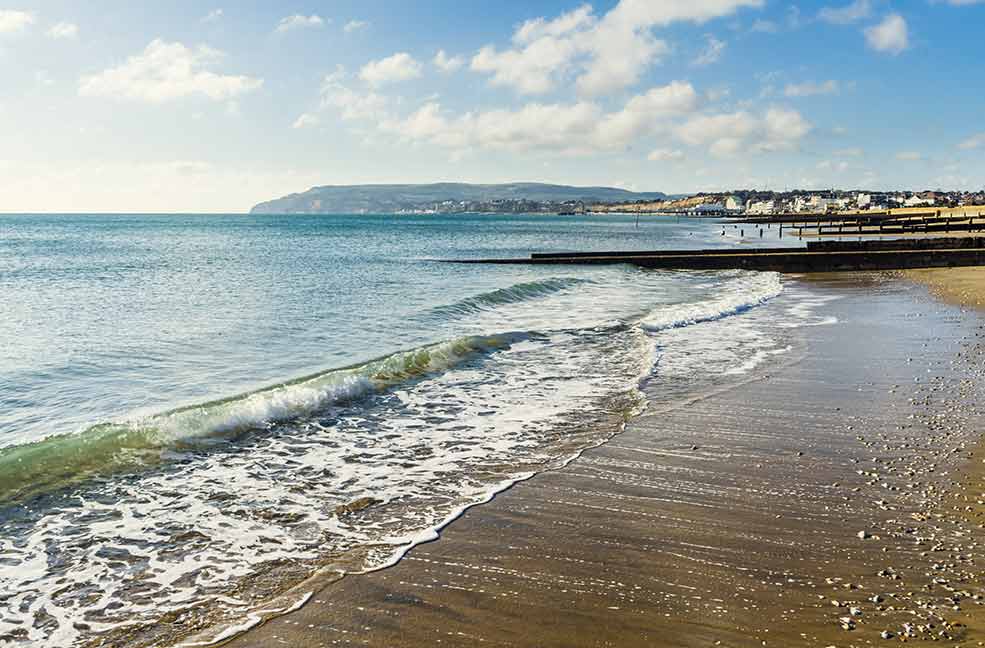 30. Hunt sea glass at Yaverland beach
Yaverland is a prime location to pick up some precious pieces of sea glass. Look hard enough and you'll find some really interesting shapes and colours. Every piece you find is truly unique to you.
31. Complete the 7 hill challenge at the Isle of Wight cycling festival in September
Not an easy feat but one that will give you an amazing sense of achievement. You'd better start training now though!
32. Watch a music legend at the Isle of Wight festival
The annual festival sees a pilgrimage of people from far and wide to lap up the Isle of Wight countryside while watching some of the biggest music artists perform. If you like festivals, you'll love this one.
33. Gently nurse a cider outside the Little Gloster while watching the sunset
A beauty of a view to enjoy at any time of year, but mainly in the summer. It's one of those things that lingers in the memory long after you've ticked it off the 'sunset pints' list.
34. Go hunting for red squirrels in the island's many copses and woodlands
There are lots of places to go searching for red squirrels on the Isle of Wight. Tread carefully and you might be treated to a scurry of them in the trees. A rare sighting for any nature lover.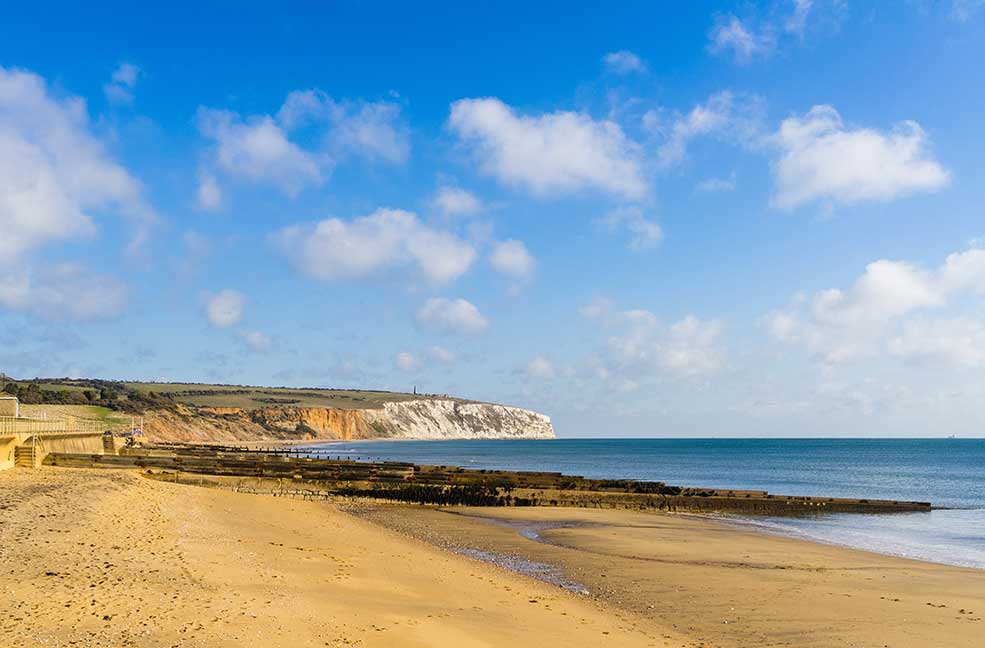 35. Walk the entire coast around the Isle of Wight
It's around 200 miles around the edge of the island, more than enough miles to keep you busy on your next walking holiday and a nice pre-cursor achievement to tackling the South West Coast Path.
36. Take a spin around the Wight Karting all-weather go kart track
Why? Because once you have, you'll be addicted to the speed! And start re-writing your bucket list to include other tracks/karts/vehicles/high speed activities.
37. Go Pony trekking
With some amazing views from across the Tennyson Downs or one of the many sandy beaches, a pony trek on the Isle of Wight affords you the best views from a slightly different mode of transport. Forget Peruvian mountains and Blackpool donkeys - you've not ridden on an equine til you've ridden on an Isle of Wight equine.
Feel inspired? Browse through our exclusive collection of Isle of Wight cottages.