Summer is made for beach holidays. Golden sands, sunny days and ice cream aplenty. Enjoying an endless summer on the beautiful beaches of the South and West is what your holiday is all about. Beach holidays are synonymous with surfing but we all know how tricky that can be.
The South and West is a surfer's paradise. From the vast beaches of north Devon and Cornwall to Compton Bay on the Isle of Wight, the UK has an excellent reputation for clean beaches and good surfing conditions all year round (you'll definitely need a wetsuit though, the water doesn't get much warmer). But if you've tried (and failed several times) at surfing it might be time to try something else.
There's some amazing alternative options out there. Especially if you prefer calmer seas and the opportunity to explore miles of our amazing coastline. Getting out on the water gives you a new perspective and allows you to access those hard-to-reach places.
1. Stand Up Paddle boarding (SUP)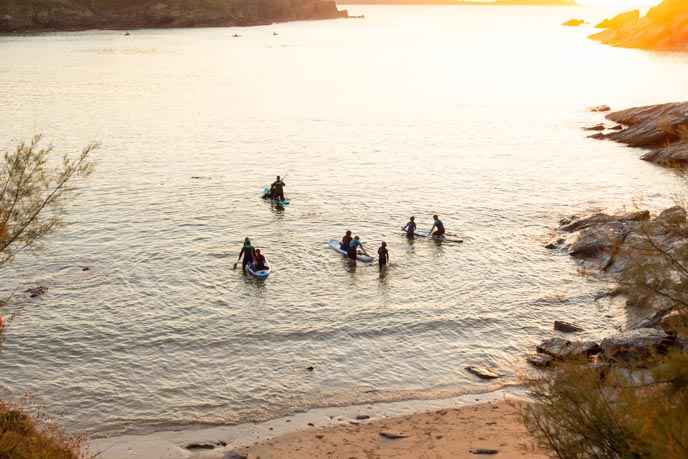 Paddle boarding is growing quickly. The basic idea is that you stand on your board (similar in shape to a surfboard but wider and more buoyant) and paddle yourself around. To begin with you'll probably want to start kneeling until you've built up the confidence to stand. Paddle boarding is perfect for exploring bays. Kids can go paddle boarding accompanied by an adult but you should make sure that they're confident swimmers. You can end up in fairly deep waters so it's important that everyone involved is capable of dealing with changing conditions. If you're not so confident, stay in shallow waters.
2. Windsurfing
Although this can be done on the sea, we'd recommend finding a lake. The waters tend to be calmer, making it easier to get on and off the board. Wind is obviously needed for windsurfing but check with the windsurfing teacher or equipment provider that it's safe for you to get on to the water. Windsurfing is an incredibly fun sport and surprisingly easy to get a hang of once your
3. Kayaking
Hiring a kayak for an afternoon is quite reasonable and you can find them on most beaches. Perfect when the surfing conditions aren't so great, kayaking can take you further than just the bay you've arrived in. Book yourself on to a kayaking tour for trips down rivers or along huge stretches of coastline. Like paddle boarding, this is an amazing way to see the coast from a different perspective.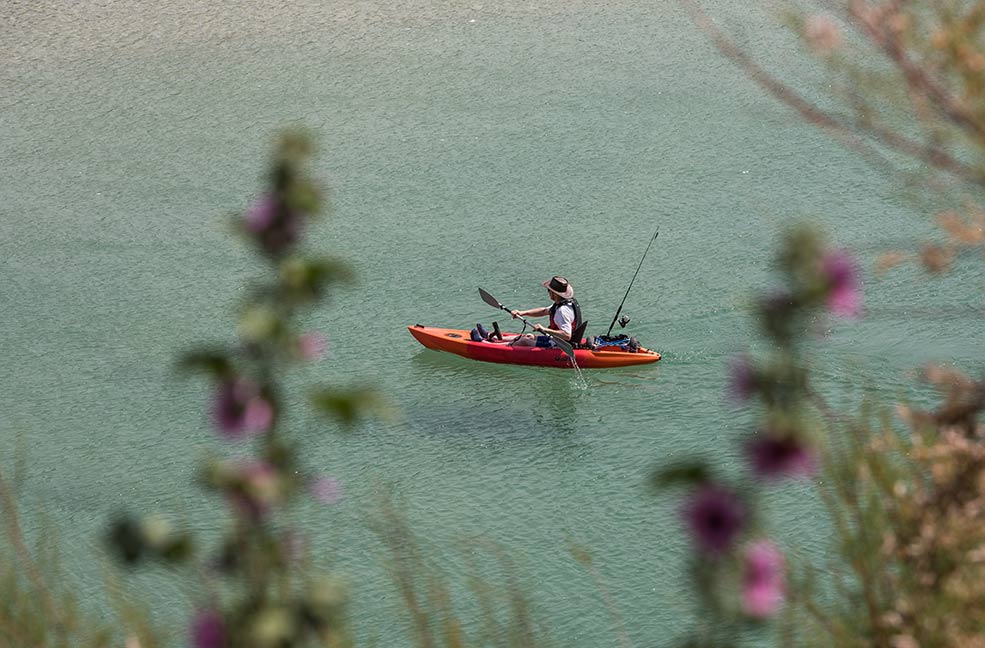 4. Wild(ish) swimming
An easy, no-equipment-needed water activity, especially for days when the surf isn't going your way. Wild swimming is an empowering activity. You feel like you could go anywhere with just the power of your body. If you'd rather keep the wild bit slightly more reigned in, why not visit a sea pool? Man-made or natural, sea pools are really cool and are a great way to let kids swim safely at the beach.
5. Bodyboarding
An amiable alternative to surfing. If you can catch a wave but you struggle with the standing up, bodyboarding is for you. Bodyboards are fairly easy and cheap to pick up so this is a great last minute decision for something to do with the kids. They'll have a whale of a time jumping and splashing in the waves.