The Isle of Wight boasts many a picturesque place to visit but Steephill Cove must be one of the prettiest. Perched behind Ventnor Botanical Gardens, the cove is a lovely place to spend the afternoon, maybe after a morning wander through the gardens.
Access is a bit limited due to the steepness of the cove (the clue is in the name!) and some say parking at the Ventnor Botanical Gardens is a good option however, I chose to park in La Falaise car park to the western side of Ventor, just off Bath Road. It's pretty spacious and even on a busy Saturday afternoon there was no problem finding a free spot.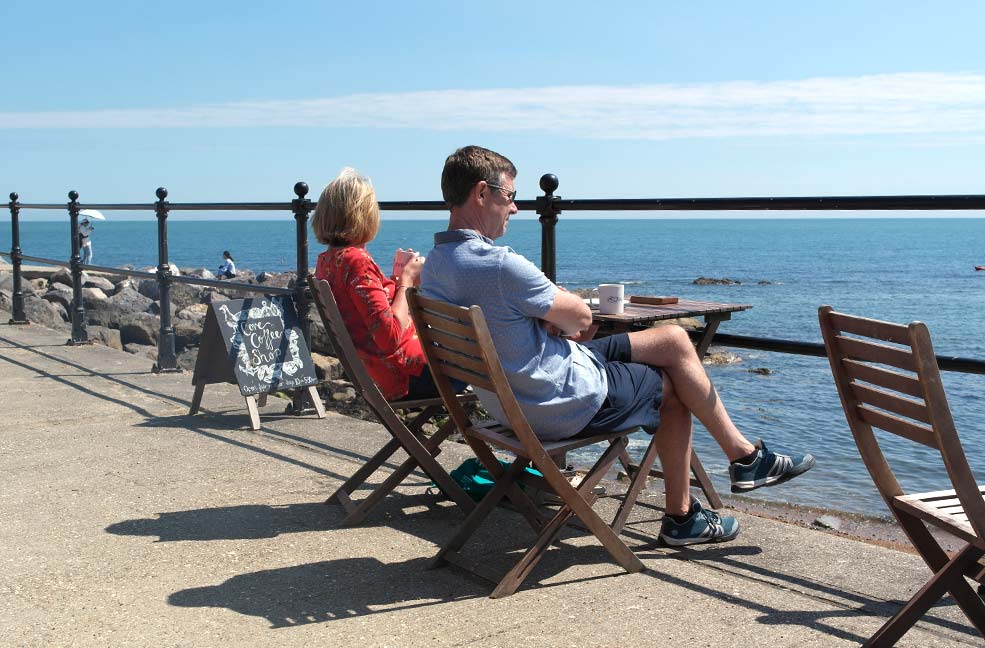 It was a beautifully sunny and clear day when Nigel (my spritely yellow Labrador Retriever) and I set off. We took the footpath from the car park along the coast, through wooded areas and open grassed parkland. As long as the sea remains on your left you are heading in the right direction and the views out over the bay are stunning. There's very little to see by way of shipping here as all the cross channel traffic has turned out to sea so you get open vistas of ocean along the walk.
The path is good underfoot and mostly tarmac but (isn't there always a but?) it is hilly in parts and there is also a section of steps which make it an unsuitable route for wheelchairs or pushchairs. Depending on how quickly you walk, the route into Steephill Cove will take around half an hour. It is undulating but I found plenty of places to stop and enjoy the view. If you have children with you a quick pit stop down to the sea makes a nice break and there are access points for you to do this. Nigel was off his lead most of the way and enjoyed having a new place to explore.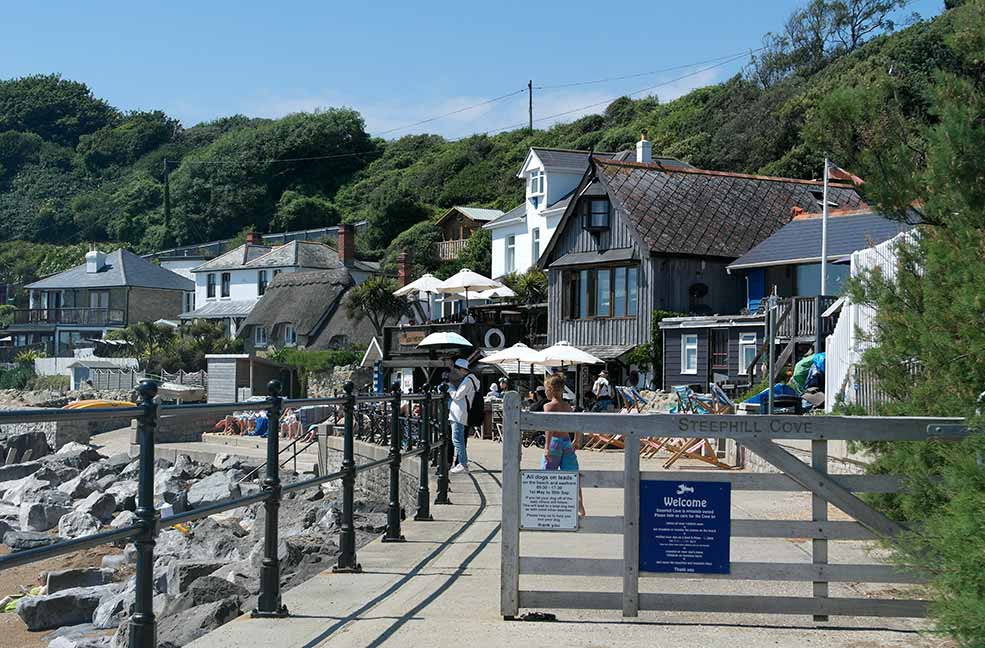 On reaching Steephill Cove you'll find a gorgeous sheltered beach with pretty thatched cottages and brightly painted beach huts. Local fishermen hang up their floats around doorways to make a colourful display. There's deckchair hire and kayaks/canoes for the energetic. I took the opportunity to take a break with a well- earned cream tea from the Cove Coffee Shop and sat overlooking the bay to enjoy it. There's also the Crab Shed and The Boathouse Restaurant to choose from. The cove allows dogs but they have to be on a lead from 1st May until 30th September. Off-season they are allowed to be off lead on the beach.
The return journey follows the same route back only with a stunning view of Ventnor most of the way. Nigel went for a cooling dip in a convenient pond he discovered as I tried to stay in the shade because it was so warm.
Visiting Steephill Cove is a lovely way to spend half a day. I think I'll go back in winter when the waves are crashing and the wind blowing, that would be worth seeing. I have heard that the place is pretty deserted at that time of year though so better take a flask of tea as the cafes may not be open.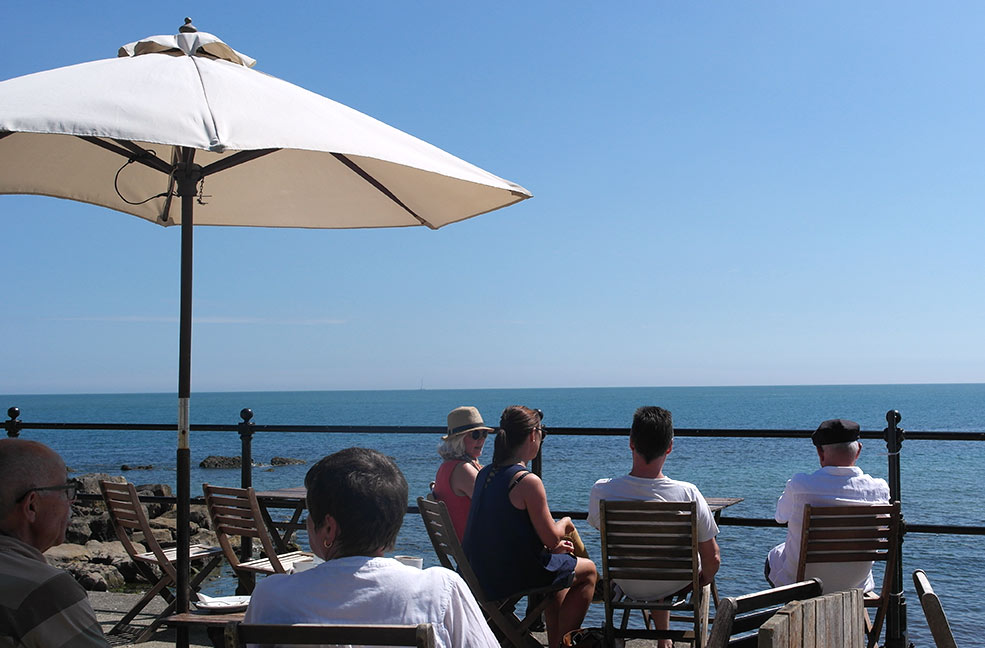 Stay near Steephill Cove for beach walks every evening of your holiday.