Cornwall holidays mean long days on golden beaches, exploring new family friendly attractions and relaxing in beautiful landscapes that feel more like the Mediterranean rather than the shore of good ol' Blighty. We've put together our list of top pick from the local experts. See how many you can tick off this year.
With family holidays in Cornwall becoming more popular every year, there's more activities popping up across the county. And as more visitors realise that Cornwall is open in February just as much as in August, many places open all year round, welcoming couples, young families and dog lovers. Visiting outside of the busy summer season gives you the chance to enjoy the quiet moments of your holiday without worrying about busy beaches (or car parks!).
Start your holiday dreams now by finding your favourite Cornwall holiday cottage.
When you're next enjoying your Cornwall holiday by the sea, try something new from our bucket list of Cornwall. Each one is a stalwart of Cornwall's amazing landscapes, activities and communities. Follow our list and you might even discover some new places in the land of secret beaches and hidden pubs waiting to leave you awestruck, wanting more Cornish magic.
1. Walk to the Mount at low tide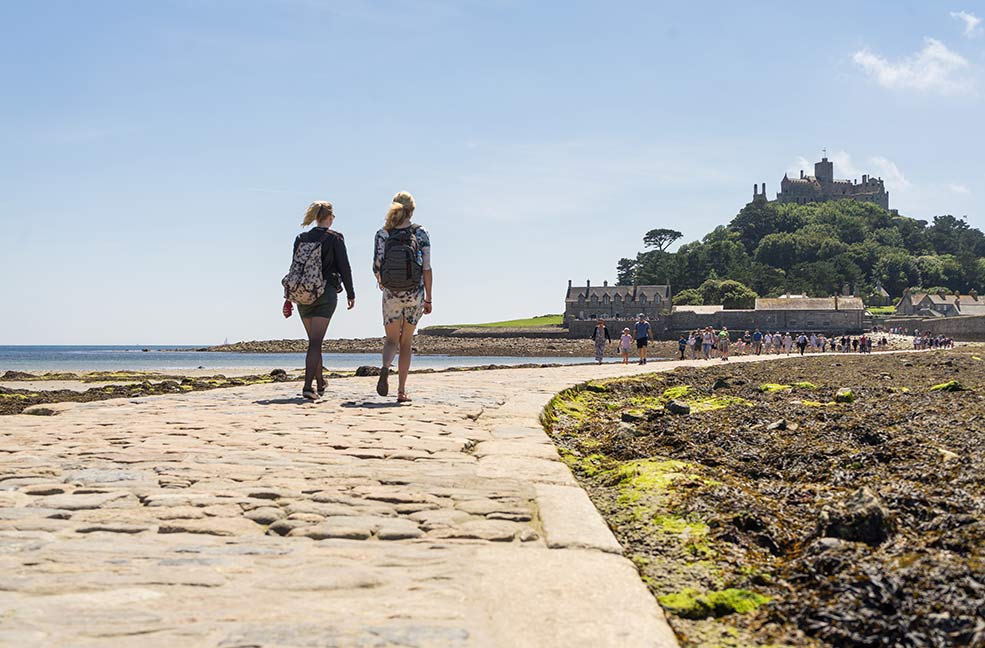 A feat in itself as the tide moves so quickly! There's something incredibly rewarding about ambling over the cobblestones to get to St Michael's Mount.
2. Oggle Aiden Turner
Poldark fans will long for a glimpse of the hunky heartthrob of the wonderful period drama set and filmed in Cornwall.
3. Smelling the roses at Tremenheere Sculpture gardens
Not just the roses, there's more flowers to choose from. You can also see sculptures from some of the UK's leading artists. Set to the backdrop of Mount's Bay, you'll never want to leave.
4. Catch the train from Lelant Saltings to St Ives for lunch at the Porthminster Beach Cafe on a sunny day.
Possibly the most beautiful train journey in the world.
5. Go seal spotting at Mutton Cove near Godrevy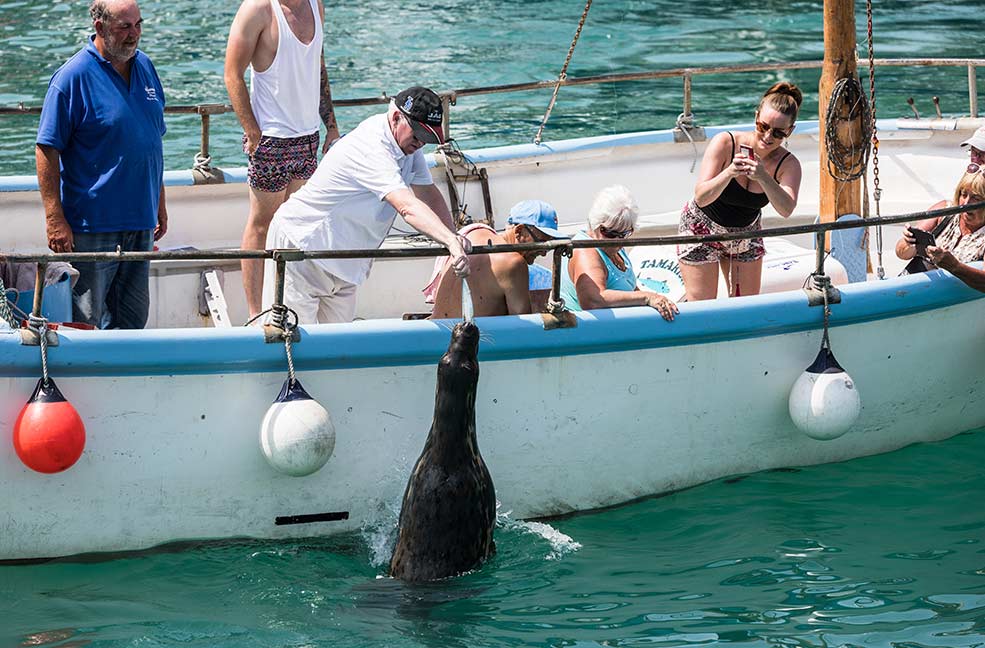 Walk around the headland, past the lighthouse at Godrevy to find Mutton Cove. You can't walk down so you'll need a pair of binoculars. Seal pups are born over autumn and early winter, we recommend visiting between September and February if you desperately want to see one. There also plenty of boat trips from St Ives that will give a tour of these popular seal spots. It's hard to describe the feeling when you get up close but it resembles extreme excitement. Or get your fix of the sea at home via our St Ives webcam.
6. Watch a Rogue Theatre production in the dark in Tehidy Woods
We loved the performance that Rogue Theatre took to Tehidy Woods and they continue to put together enchanting performances that take you on surprising tours through beautiful Cornish locations.
7. Try some fresh Cornish crab at the Rum and Crab Shack in St Ives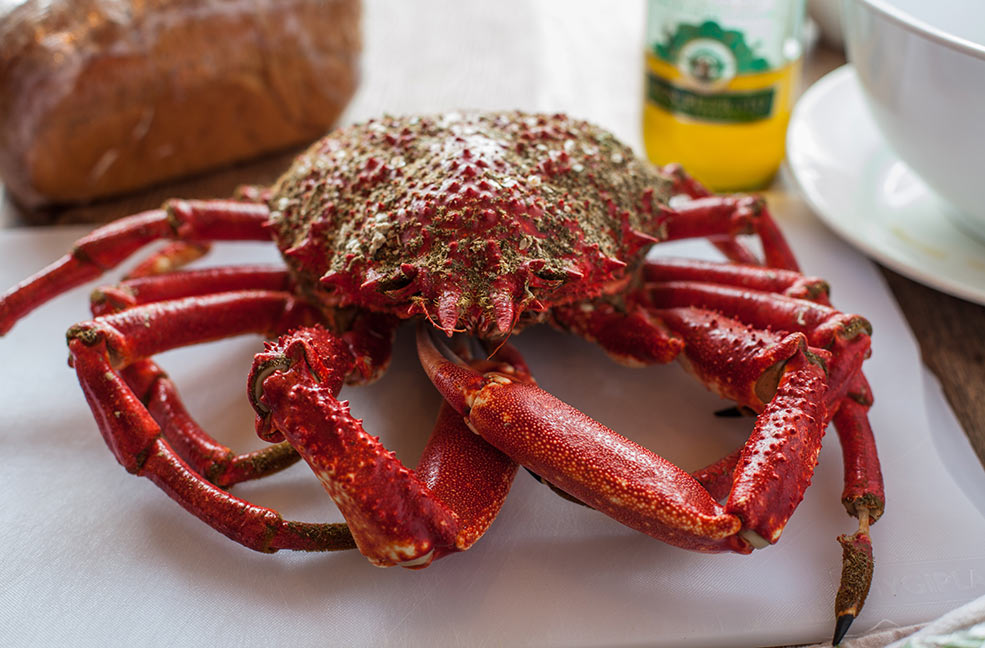 Food is something that Cornwall does very well so you must try some fresh seafood while on holiday here. The Rum and Crab Shack is becoming something of a local legend with the kind of crab dishes that make you wonder if you've ever really had proper crab before.
8. Watch a performance at The Minack theatre
Boasting a varied collection of shows, the Minack is a magical location to relax and enjoy some of the best performances in the country. Bring along a picnic, cushions and a blanket for extra comfort.
9. Watching Giant Bolster on the cliffs at Chapel Porth for May Day Weekend
Bolster weekend continues to be a highlight in the Cornish calendar. It draws on old traditions and celebrations in Cornwall, including a giant puppet galivanting across the clifftop.
10. A summer evening's feast night at The Hidden Hut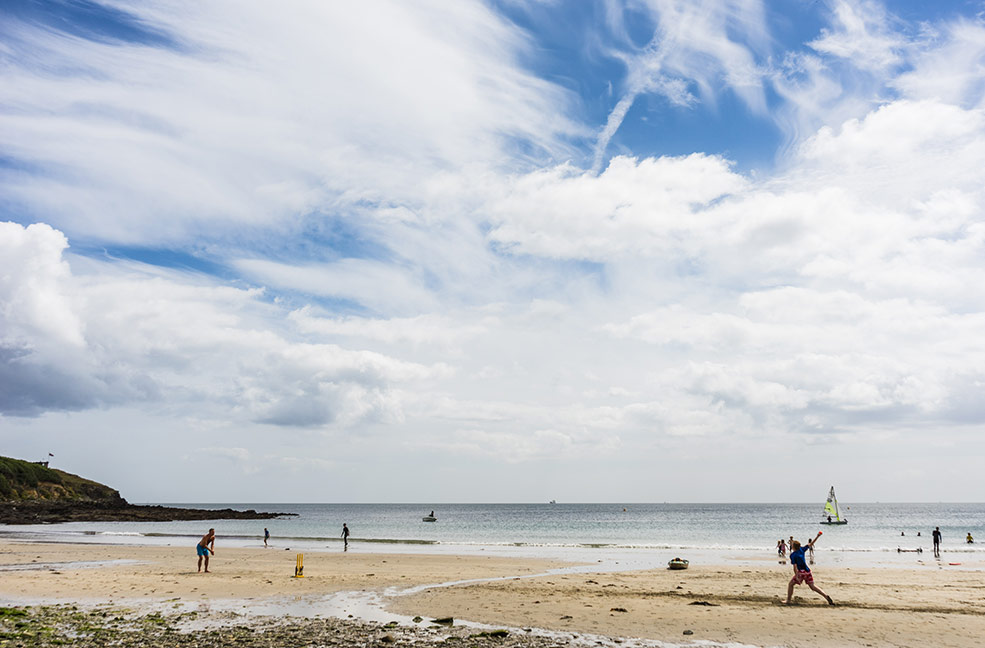 Still one of Cornwall's best kept secrets, the Hidden Hut host feast nights from April to September. Dine al fresco on the cliffs above Porthcurnick beach. Tickets for each month go on sale on the 1st of that month but be quick, this is a sell out every year!
11. Galivant around Tintagel Castle
If you go to Tintagel Castle and don't leave wishing you were born a knight of the round table, you've done something wrong. The castle ruins feel like a mystical place hiding secrets from an age gone by.
12. Taste the best fish and chips in the country at Harbour Lights
Recently voted the best chippy in the UK, Harbour Lights does not disappoint with it's classic British offering. If you're looking for a tasty twist, they offer battered cream eggs at Easter.
13. Slurp a sunset pint at The Watering Hole on Perranporth Beach
What says Cornwall more than a pub ON the beach? The Watering Hole attracts tons of big name bands all year round and offers some good pub grub.
14. Rambling along the coastal walk from Polurrian Bay to Poldhu and Gunwalloe into the National Trust's Penrose estate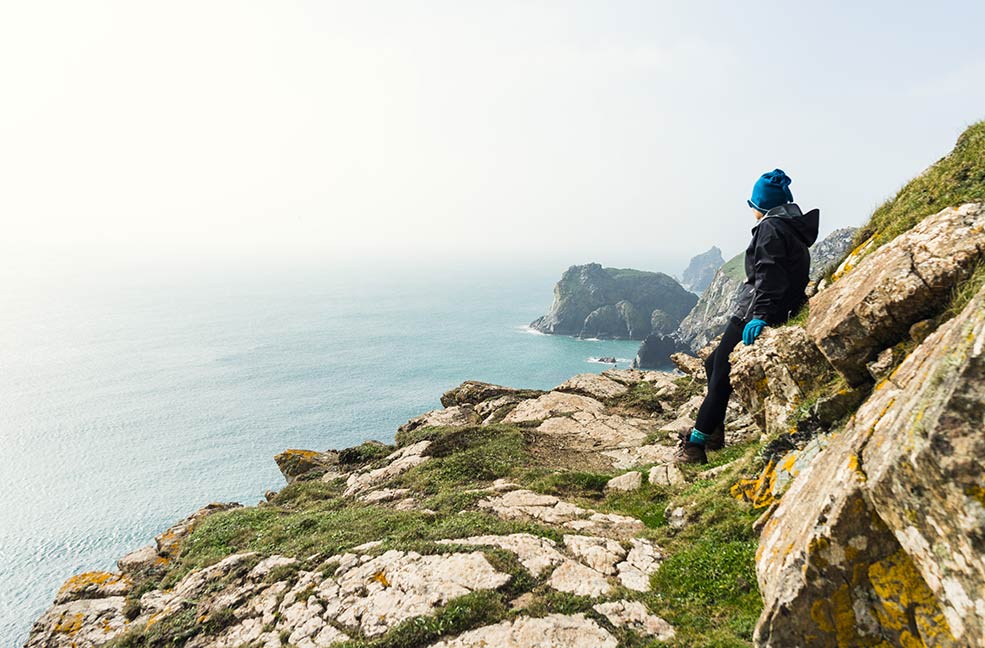 A stunning walk recommended by quite a few of our team, perfect for taking the dog along too. You'll find plenty of places to stop and capture the view with your camera.
15. Treating yourself to a winter warmer with a hot chocolate at Poldhu Cove
You might like to do this on the walk above or just make a special trip, these hot chocolates are so worth it!
16. Dine at two Michelin Star Restaurant Nathan Outlaw
It's a bucket list. You've got to tick off a top end treat so taste a local and national favourite.
17. Skinny dip
There are a few spots in Cornwall where it's totally acceptable to whip all your clothes off and rush into the sea. Fishing Cove, Gwithian and Treen Beach near the Minack Theatre are 'popular' places to go.
18. Finally learn to surf
We all envy surfers for their skills to dip and dive through the waves. Make learning how to surf your next holiday goal… Or maybe just start with catching the wave.
19. Decide on your favourite Cornish pasty
Whether you love Philps, Warrens, Rowes, Oggy Oggy or Cornish Oven, there's no denying that there's plenty of places to pick up a pasty in this county. Buy one every day of your holiday and then let us know which one is your favourite with #ClassicCottages.
20. Go see the 'Obby 'Oss
May Day brings out a lot of crazy celebrations in Cornwall, including this day in Padstow. A bizarre combination of pagan folklore and beer make this a great day out and a perfect opportunity to soak up local Cornish influences.
21. Spook yourself silly
Bodmin jail is one of the spookiest places in Cornwall so it's particularly special for a Halloween day out, a spooky overnight stay or if your children are being especially naughty on holiday you could lock them away yourself.
22. Silver ball hurling
The hurling of the silver ball is a Shrove Tuesday tradition in St Columb Major but also happens in St Ives in February. A feat to watch and great fun to take part in.
23. Take your dog for dinner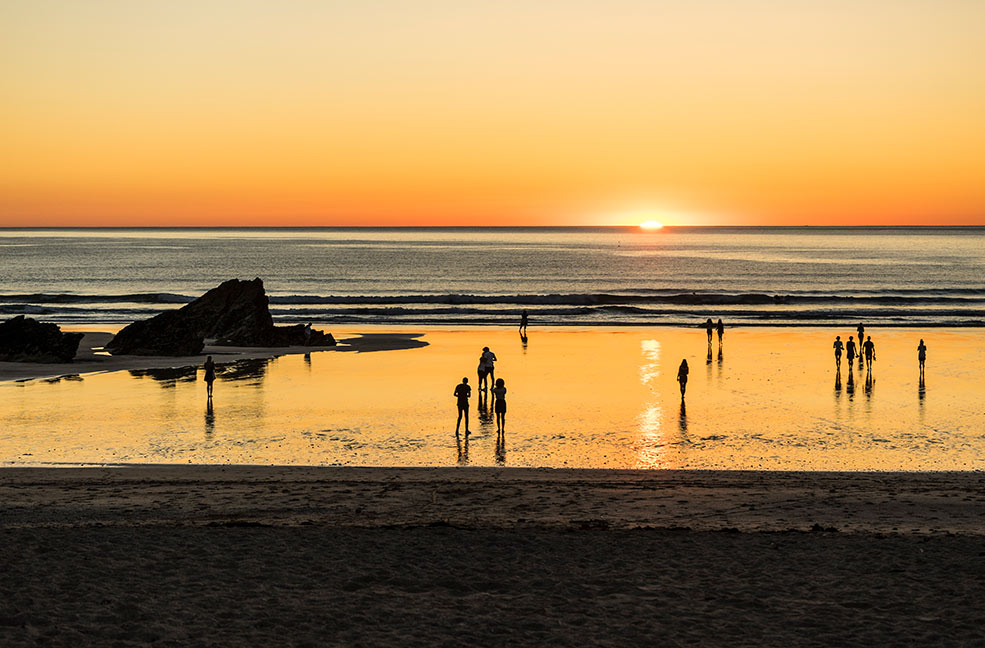 Woof Wednesdays on Lusty Glaze beach welcome your four-legged friend with dog-friendly dishes like Terrierine and Bonio Sundae for just £3.
24. Get traditional at the Furry dance
Helston's Flora Day celebrations are an incredible introduction to Cornish festivals. This May festival day heralds the start of festival season in Cornwall. A unique experience of squeezing through the packed streets as dancers in top hats and ballgowns weave their way through shops and houses.
25. Spend a day or two at the Royal Cornwall Show
A brilliant showcase of farming in Cornwall with an incredible amount of extras thrown in for good measure. We're quite partial to watching the dog show and squeezing in a few rides at the fair.
26. Taste your first oyster at the Falmouth Oyster Festival
Always a rowdy and exciting event filled with food and frolicks. The perfect opportunity to document someone trying their first oyster.
27. Don't forget the Christmas Day swim!
On Christmas Day, we all line up in our bathing suits for the all important swim. It's tradition after all.
28. Go down a mine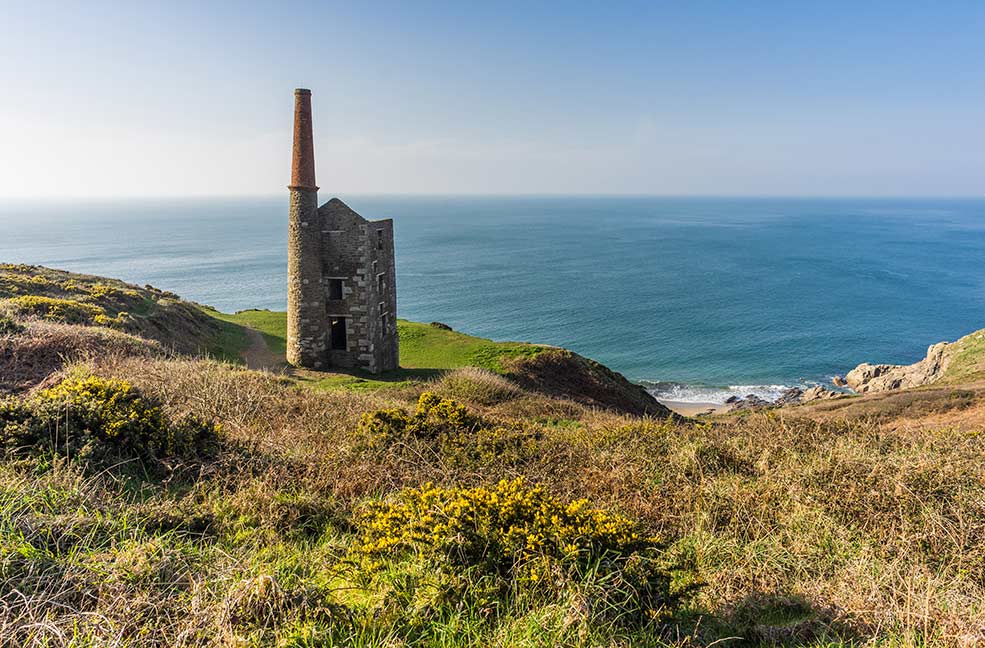 Geevor tin mine shows you exactly what life was life for Cornish miners. Plus the epic views make this a spot you'll want to stay for hours.
29. Find a new beach that's away from the usual tourist trail
There's a huge list of undiscovered beaches that locals keep hidden away from visitors. Pendower on the Roseland is a stunning place to start…
30. Take your cream tea the Cornish way
Jam then cream, that is.
31. Spend the best day of the week at Flambards
The closest you'll find to Alton Towers in Cornwall. Flambards has everything you need for a fun day out with all the family.
32. Eat, eat and eat some more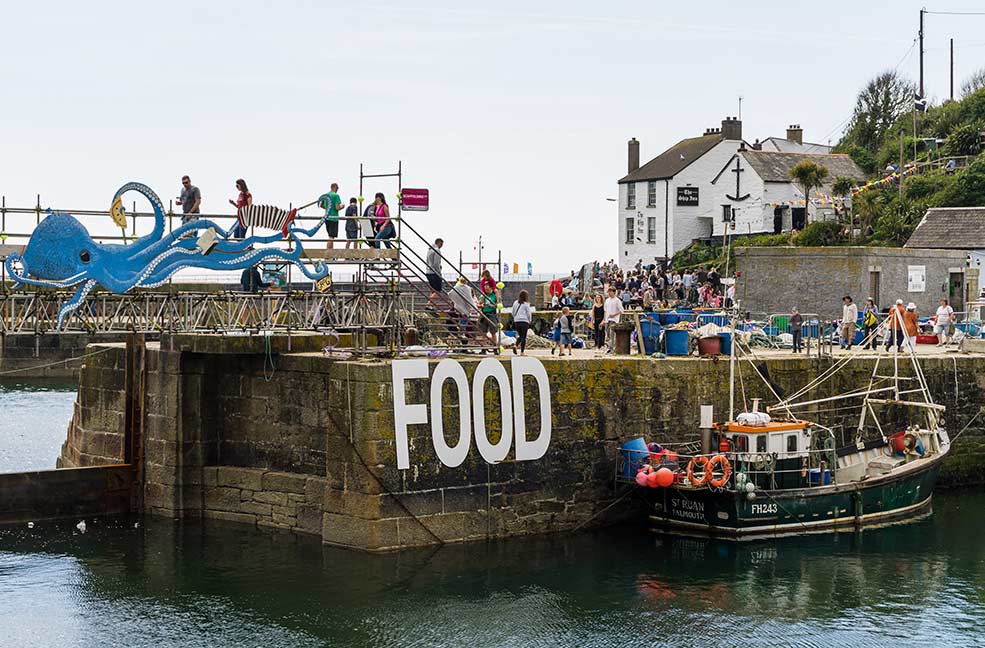 At the Porthleven Food and Music Festival. With live music and tons of food and drink, this is a foodie's dream weekend set against the backdrop of a much-photographed harbour town.
33. Catch a behind-the-scenes update on your favourite Doctor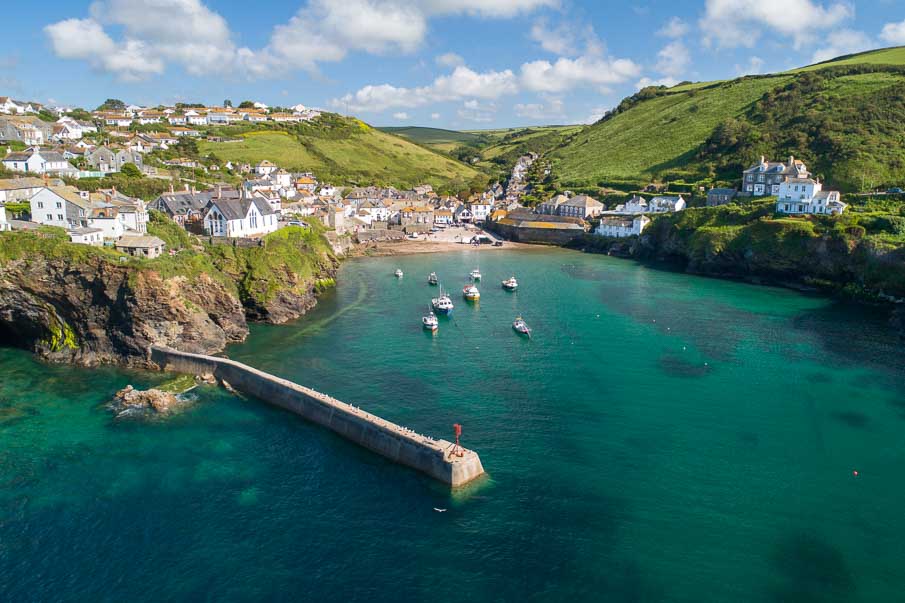 Port Isaac is home to Doc Martin and sometimes you can catch the cast filming scenes for the show in the streets of this tiny Cornish town.
34. All scream for ice cream
Just like pasties, the Cornish do ice cream by the bucket-load. Don't forget your dollop of clotted cream on the top.
35. Swim in the Jubilee Pool
Recently renovated and reopened, the Jubilee Pool is fed by the sea and has an amazing on-site cafe that serves throughout the year. The pool itself has seasonal opening hours so check the website before heading out for a swim.
36. Join the culture vultures at the Tate St Ives
Now reopened and welcoming in artists and art-lovers alike, the Tate St Ives is a lovely calm day out looking at modern art, mainly created by artists who were influenced by Cornwall.
37. Pick up the freshest fish in town at Newlyn Fish Market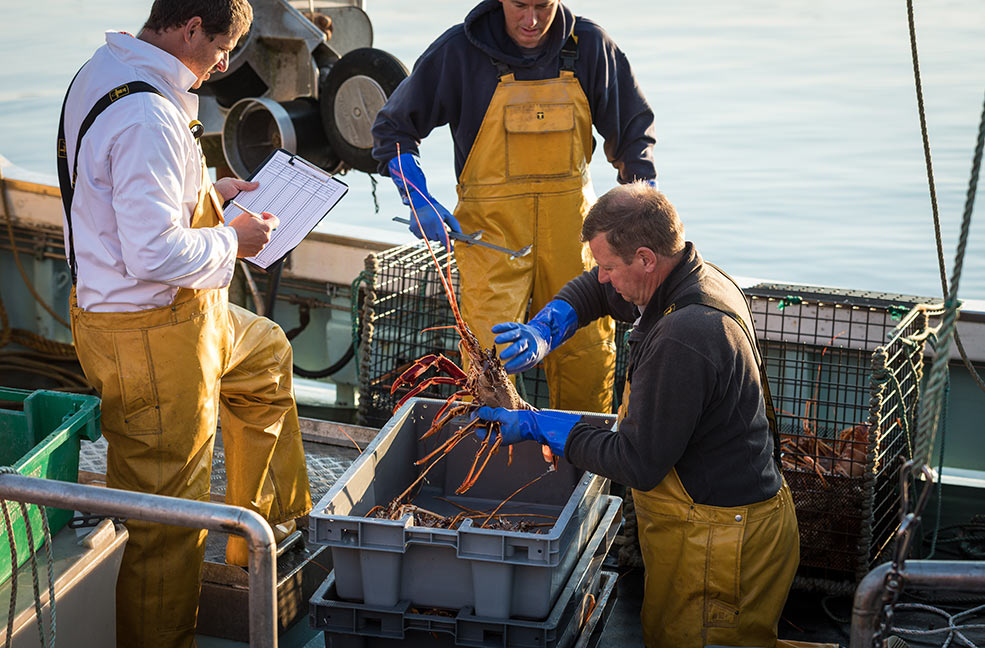 The only place to go for the best fish in Cornwall. Pick up a fresh fish for dinner but get there early if you want the tastiest.
38. Relive your childhood
St Anthony's Lighthouse on the Roseland Peninsula was the location of Fraggle Rock by the Muppet's Jim Henson. Rumour has it the Doozers still work there so definitely go spot one.
39. Go south
Boasting the UK's most southerly point, the Lizard Peninsula is a beautiful place for walking, cycling and generally enjoying the Great Outdoors. Keep an eye out for Choughs. They're pretty rare and local to this area. The red beak and legs are the giveaway.
40. Go west
Land's End is the most westerly point in the UK and regularly hosts events and activities for families, include a huge display of fireworks in the summer holidays.
41. Get stars in your eyes in Mousehole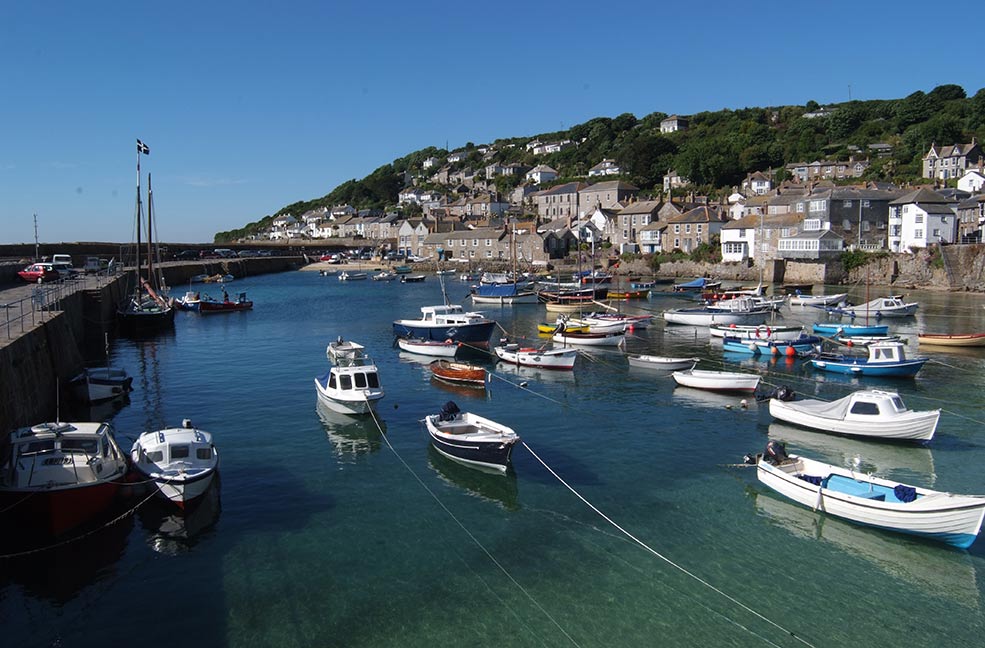 The famous Christmas lights bring visitors back to the village year on year. The lights are on throughout December until early January and are famous for good reason.
42. Stargaze
Bodmin Moor has now been named as a Dark Sky Reserve so it's one of the best places in Cornwall to see the stars. You never really realise how many stars are in the sky until you escape the city lights and star up into the assumed darkness. It's really quite magical.
43. Meet the ghosts of Jamaica Inn
One of the most haunted places in Cornwall, stop at Jamaica Inn on your way to your holiday cottage for possibly the spookiest meal of your life. Look up Daphne Du Maurier for more information.
44. Stand at Cape Cornwall in gale force winds (or at least try to)
We tried this during stormy weather – it's a challenge! You won't need to be close to the edge to feel the full effect.
45. Show off your crabbing skills on the harbour in Porthleven (or any good Cornish harbour)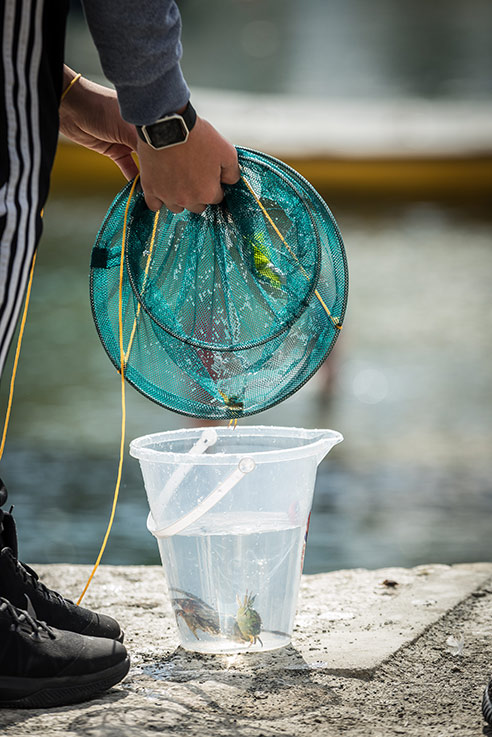 Because what says summer seaside holiday more than crabbing in the sunshine? Be sure to follow etiquette though, so the crabs enjoy the day as much as you do.
45. Visit Golitha Falls during golden hour in Autumn
A beautiful hidden place that was recommended by our bookings team. It makes for amazing photos.
46. Take a water taxi from Falmouth to Mylor
Stopping at the Pandora Inn for a pint and a bite to eat on route. Food and frolics? Need we say more...
47. Climb Carn Brea and watch the sunset on the longest day of the year
If you're going to choose a day to climb Carn Brea, why not make it up for a spectacular sunset and make the most of the extra daylight hours?
48. Eat a Hedgehog ice cream at Chapel Porth beach
Does this need any explanation?!
49. Discover Cornwall's maritime history
The National Maritime Museum is the perfect rainy day activity and they regularly have exciting exhibitions so you can return again and again. It might sound boring on the surface but recently they hosted an exhibition of bums with tattoos on. Yes they did.
50. Take a day trip to the tropics
The Eden Project, near St Austell, has two biomes filled with plants from around that world. Visit to explore the rainforest and the Mediterranean all rounded off with plenty of activities for kids and some delicious places to eat.
51. Take home a pot of Rodda's clotted cream to reminisce about your Cornwall holiday
Mmmmm…
All that's left to do is jump into your next Cornwall holiday...