Devon office opening
Marketing updates

At Classic Cottages, we pride ourselves on being the local experts. Working within our regions in the South and West we find the best people and properties to help us pave the way in our industry. Unusual for a company like us, we like to stay close to our roots. For 40 years, we have been based in Cornwall while we grew in Devon, Dorset, Somerset, Hampshire and most recently, the Isle of Wight. Combining the highest level of service with our local expertise helps us create a unique experience for our guests and owners, making them feel like part of the Classic Cottages family and encouraging people to return to us time and again for their holidays. Since the very beginning, we have been all about getting to the heart of the communities in which we work, employing local people and sharing their excellent knowledge with our customers. Each of our Property Managers has close ties to their areas and make personal visits to each and every property year on year. With Devon, we felt now was the right time to spread out a little. In June, we opened a brand new office in South Brent, ready to support guests and owners across the South Hams.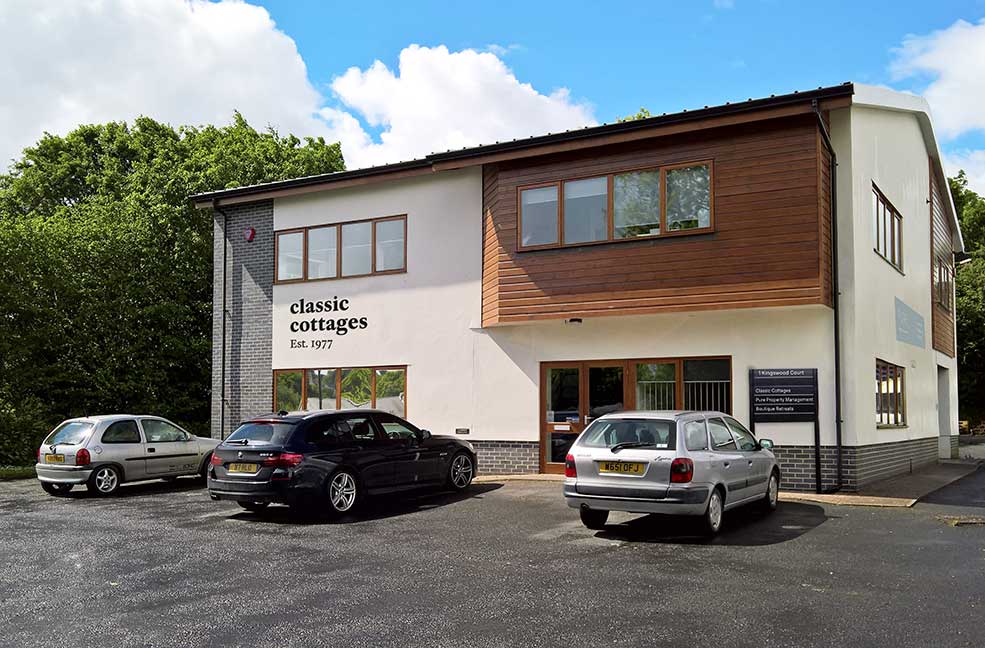 Originally founded in 1977, Classic Cottages is a family run business based in Helston, Cornwall. As a market leader in our industry, we make letting your holiday home as easy as possible, helping with everything from accounting to interior decor. We work with your needs and preferences to create a bespoke plan for your holiday let, providing support and guidance through every step of the process. Our property managers are your personal point of contact with the company, giving you a friendly face to come to with any questions or worries. Each one covers a certain geographical area and will remain your property manager while you let with us. Their specialist knowledge of your area and our industry gives them the skills to make your cottage attractive to our guests, whether that comes to photography, styling or added extras.
2017 is a real landmark in the timeline of Classic Cottages. We have grown across the South and West in our 40 years. Our new office offers more support for our team in Devon and means we can now offer a cohesive fully managed service at no extra cost to cottage owners. An exciting step forward for us. We are also offering our office space up to local young start ups who need office space to take that next step in their business venture. Our Devon cottage owners have been an amazing asset to our growth and we can't wait to give them an even better experience with a permanent public-facing presence in the county.