How to be a dog friendly cottage
How to holiday let

With expensive kennels costs and pet parents' guilt, more and more dog owners are opting for dog-friendly holidays with their loyal companions instead of leaving them at home. As the saying goes, dogs are not our whole life but they make our lives whole, so what better way to say thank you than making them feel welcome too? Providing a welcome bundle or tray for your guests' dog can really make your cottage stand out from the crowd and create the perfect holiday experience for everyone.

Here are our top 15 tips on what to include and how to make your holiday cottage extra dog friendly.
Towels
Every dog loves a good explore whatever the weather, so prepare for their return with a couple of old towels at the ready.
Vets contact details
Accidents do happen, so supplying the details of your local vet can be absolutely vital in that crucial moment of need.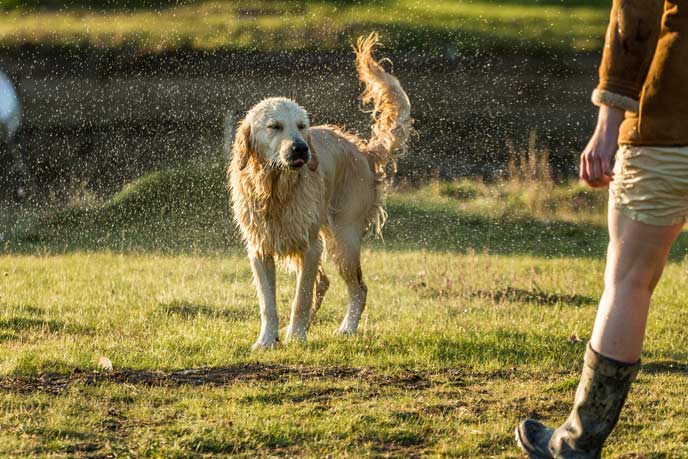 Blankies
To protect your beautiful property, at Classic Cottages we ask that dogs are kept off the furniture and from upstairs. Instead, offering blankets will add that much-needed extra bit of warmth and comfort and make those out-of-bounds areas much less tempting.
Biscuits
Leaving biscuits in a welcome tray for owners to use as treats is a sure-fire way of winning everyone over. Biscuits can be purchased from local pet stores everywhere and are very reasonably priced.
Pooh bags
It's not pretty, but nature will call. Help guests tidy up by giving them some pooh bags in amongst the welcome goodies.
A water bowl
Every responsible pet owner will travel with a water bowl. That said, it's nice to prepare for every eventuality and make sure your pup is fully catered for.
Dog-friendly activities
Are there any dog-friendly activities or attractions nearby? Leave an information pack and let your guests know what's on so they don't miss out.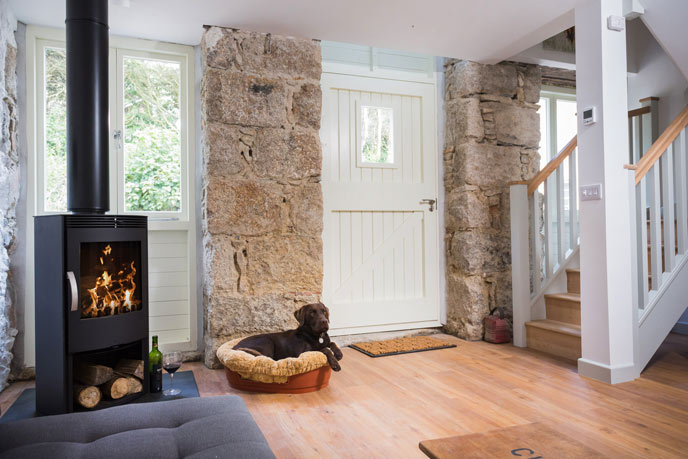 A dog bed
Everyone likes to feel comfy, so why not leave a little basket or padded bed for your four-legged guests? Having a lovely bed to come home to after a long day of walking is what every pooch deserves.
Local walks
Speaking of walks, draw up routes and lend advice on local walks, so when the 'W' word is dared uttered, your guests will be totally prepared for the ensuing excitement.
An outdoor shower
Okay, so a full-on shower might be expecting a bit much, but outside access to warm water and a hose will be gratefully received in case a certain someone gets four muddy paws.
Dog sitting services
Some of our owners go all out and offer a dog sitting service, meaning their guests can go out for a nice evening meal and you get to temporarily adopt a cute ball of fluff. If that doesn't sound appealing though, you can always leave contact numbers for trusted local businesses.
Dog walking services
Similarly, you could provide information on or offer dog walking services. Going that extra mile will reflect in reviews and repeat bookings.
Baby gates
A great way to make sure no one wanders out of bounds.
Recipes
We are undoubtedly a nation of food-lovers, but that doesn't mean we should have all the fun. Why not find some recipes for doggy biscuits or treats for your guests to recreate on a rainy day? See our recipe at the bottom of this page for ideas!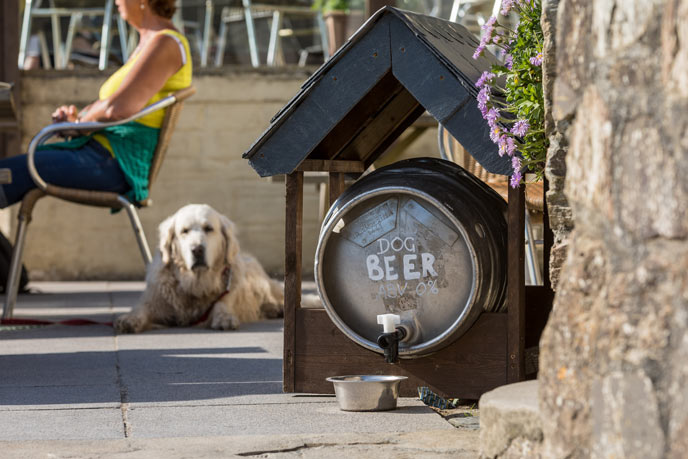 Local dog-friendly pubs and restaurants
Including information on where guests can go to tickle their taste buds and bring along their faithful hound is a great way to earn brownie points all round.
If you're looking for more inspiration, listen to Property Manager, Suzanne, impart advice on how to prepare the perfect doggy welcome hamper at our Classic Cottages Style Seminar at Nancarrow Farm, Truro. (Skip to 3:00 if you want to get straight to the dog bits).
DIY dog biscuits recipe
Ingredients
2 1/2 cups whole wheat organic flour (substitute as necessary for special dietary requirements)
1/2 tsp salt
1 egg
1 tsp beef or chicken granules
1/2 cup hot water (or stock)
Add some tasty extras like liver powder, oats, cheese, dried parsley or bacon bits, avoiding artificial preservatives.
Preparation
Preheat oven to approx. 350 °F/180 °C
Dissolve granules in hot water
Add your chosen ingredients
Knead dough for about 3 minutes and roll out 1/3 to 1/2 an inch thick
Cut dough into the shape of your choice
Place shapes on baking sheet
Re-roll scraps and cut out remaining biscuits
Place in oven and cook for 25 minutes
Leave to cool
Enjoy!