Style Seminar: holiday cottage renovations
Interior design

In November 2017 the 3rd Classic Cottages Style Seminar was held at The Long Barn, Devon. The Classic event was run in conjunction with Caudwell & Co Interiors and a number of fantastic guest speakers from across the spectrum of interior design. The event was aimed at giving practical advice and inspiration for property owners and those thinking about a renovation project. The setting was more than appropriate, as The Long Barn was previously a derelict farm building, renovated to a very high standard, and now taking pride of place in the Classic Cottages holiday cottage portfolio.
Renovating interiors
Anna Hamlyn, Classic Cottages property manager, started off the morning with an introduction about how interior design can be viewed like a "tantalising box filled with special treats". The focus is usually of course on the treats, but when it comes to the presentation of a room, Anna explained that you really need to think about the structure of the 'box' first.
Anna explained that floors, walls and ceilings (including lighting) need to be thought about carefully,in order that they can 'wrap' the furnishings in a way that is enduring, practical, non dating and as the foundation for all that fills the 'box'.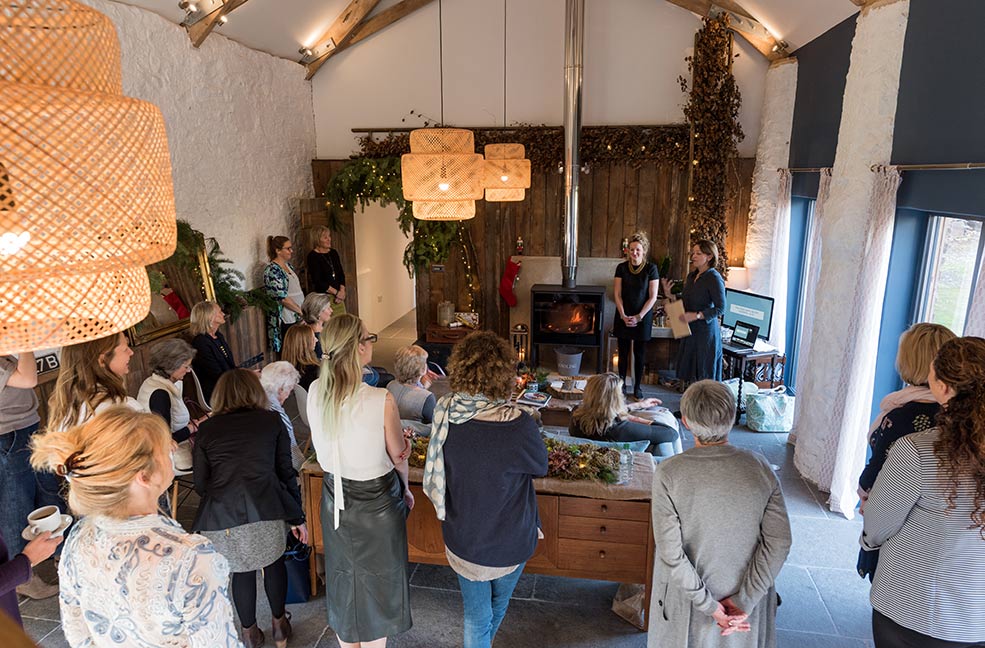 To help us visualise this, Annabelle, a Farrow and Ball colour consultant, and Sophia, from Crucial Trading, spoke to guests about how to create the perfect look by combining practicality with the wow factor to increase the 'kerb appeal' of your holiday property.
Farrow and Ball
Annabelle provided some great examples of how a monochromatic neutral colour scheme can really help to increase the feeling of space and light, and provide the perfect backdrop for the 'treats' inside the box, for example the bed linen, throws, cushions or art, which will add the pops of colour and interest to your home.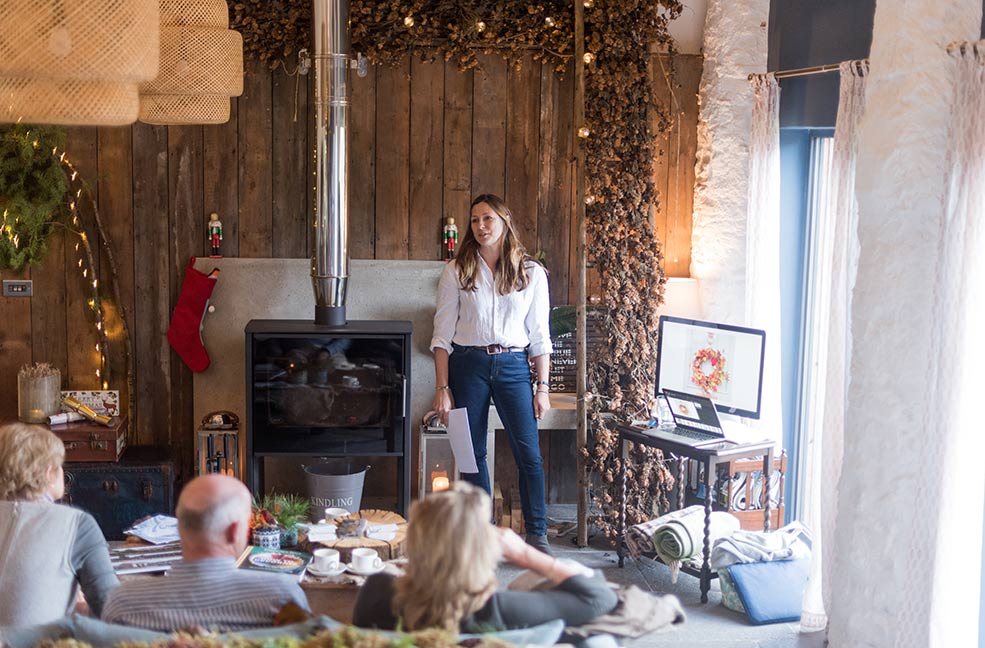 Crucial Trading
Sophia (Crucial Trading) then talked through the different options for flooring, thinking carefully about how the room will be used, its durability and also the fantastic quality of natural fibres for alleviating sensitivity to allergies. Flooring needs to be increasingly practical, especially when a property is dog friendly, and Sophie really explained how natural products such as sisal, seagrass and wool can help to deliver this with style.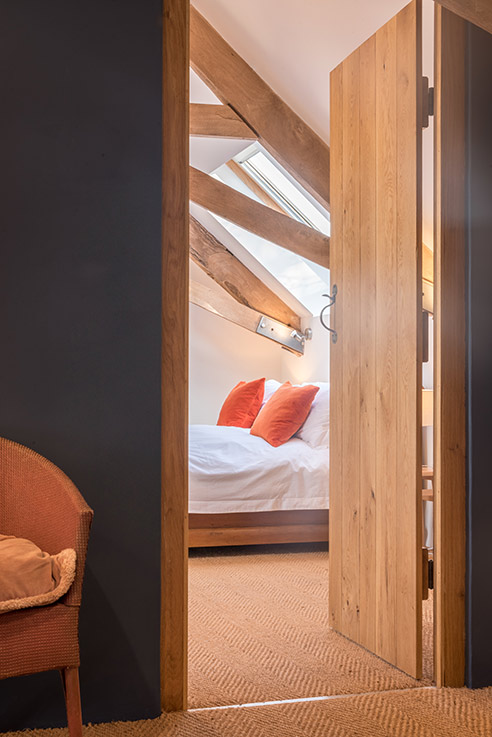 Caudwell & Co Interiors
Catherine (Caudwell & Co interiors) continued this theme and used the example of her own Classic property, The Long Barn, to show how even the simplest of spaces can be transformed into a bespoke holiday property. Catherine discussed how the 'treats' can be added easily and cheaply by using re-purposed items, eclectic buys from auctions and antiques shops, and confirmed the importance of buying items that will enhance the unique character of your property.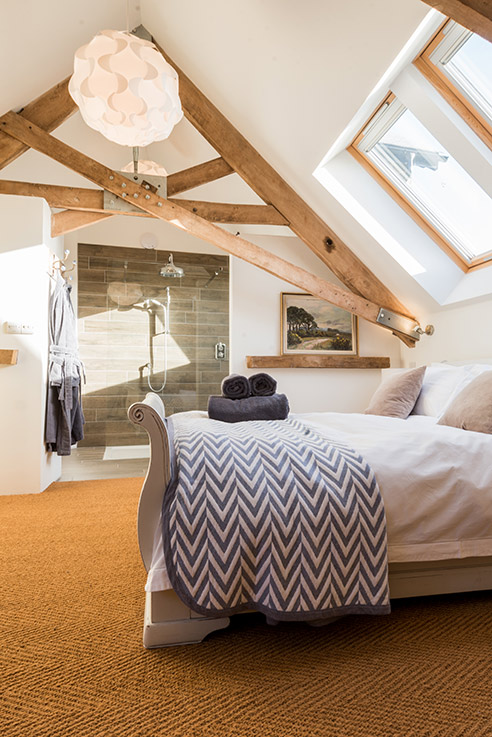 Toodlepip
Finally, Pip from interiors company Toodlepip, spoke about how she founded her lifestyle brand and how she makes some of her products, that can easily transform a room. Pip set up a 'pop up shop' in one of the bedrooms at The Long Barn and this proved very popular!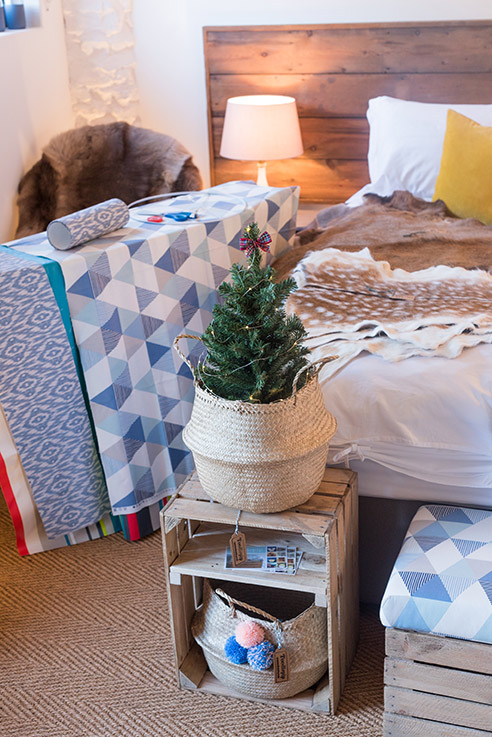 Guests came away hopefully inspired, with festive decor ideas and a renewed enthusiasm for their own interior design schemes in the new year ahead.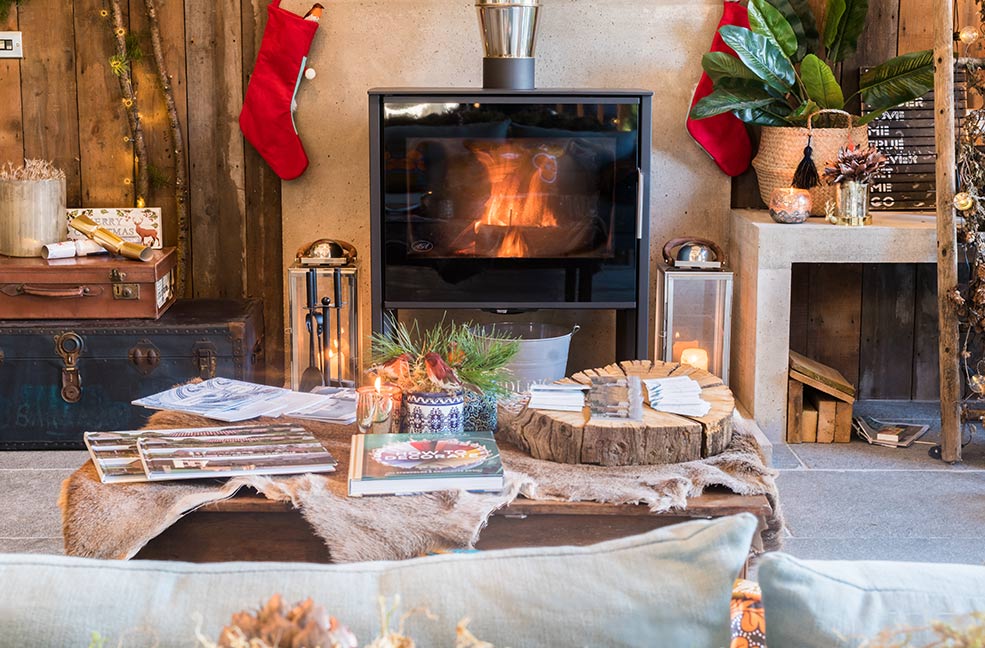 All that was left to do was to wish everyone a very Merry Christmas!
Anna and Catherine x