A fun day at Via Ferrata's Business Challenge Event
In the news

We were delighted to take part in Via Ferrata's recent Business Challenge Event, a fantastic day out enjoyed thoroughly by the Classic team!

The Business Challenge event is a unique corporate away day, full of fun, adventurous team-building activities. All proceeds go to Via Ferrata's launching charity BF Adventure, a wonderful charity making a genuine difference to the lives of vulnerable children and young people in Cornwall.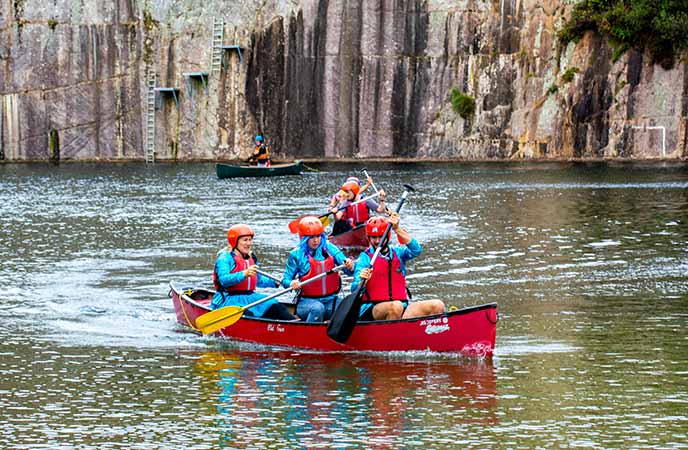 We donned our fancy dress (including some very interesting wigs!) and made our way to Via Ferrata, where the day began with a few warm up activities before the challenge officially started at 10am. There were five zones to complete, consisting of archery, adventure quarry, zip-lining, catapult building and canoeing, stopping for a delicious lunch in between. We had a fantastic day and finished up in second place - not bad!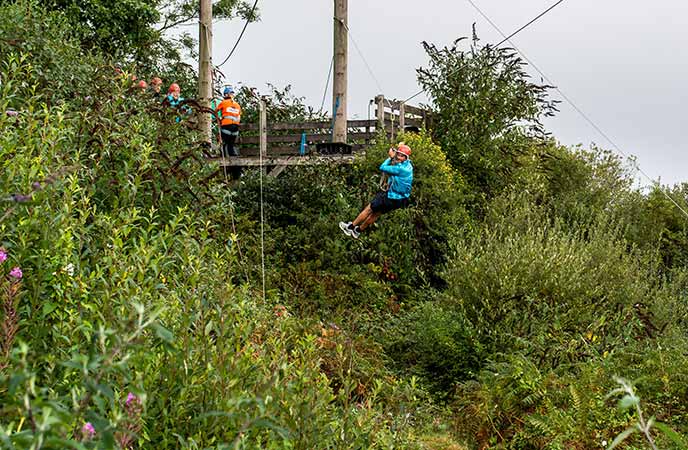 Via Ferrata is based in south Cornwall, offering coasteering, zip-lining, water sports and archery, where all profits support local disadvantaged children and young people through the charity BF adventure. BF adventure uses the outdoor environment to help children to identify their social, emotional and physical barriers and to empower them to overcome these challenges. We are very proud to work long-term with Via Ferrata and BF Adventure to help to support them with their very worthy cause.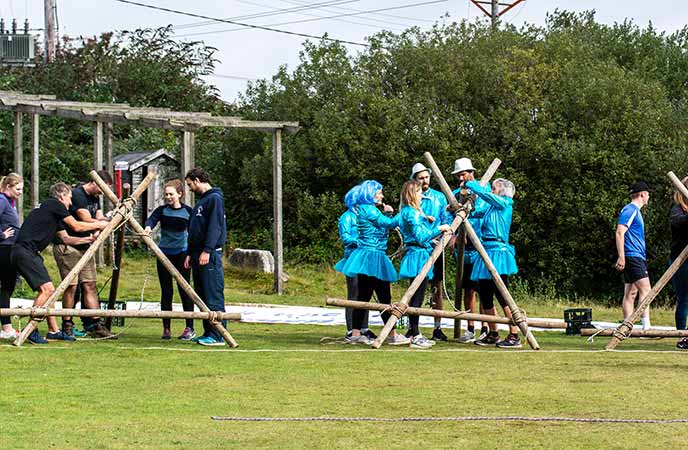 Adrian Richards, CEO of BF Adventure said: 'Working closely with the team from Classic Cottages has enabled BF Adventure, the charity supporting some of Cornwall's must vulnerable and challenged young people, to develop our new trading arm Via Ferrata Cornwall to raise awareness, visitor numbers and, critically, to generate additional income. This is now being used to develop and expand the core charitable services to meet a growing need to support the health and wellbeing of young people across the county. The support and guidance received has been invaluable and has enabled us to exceed our expectations and support ever more young people.'
Interested in a corporate team away day in Cornwall? Take a look here.