Solar water heating in your holiday home
How to holiday let

In recent years there has been a shift towards environmentally friendly and sustainable technologies. One such strategy involves solar energy and the ability to use heat from the sun to heat up your holiday cottage. Not only does this allow the chance to cut your carbon footprint, it can also reduce bills and outgoings. So is it all that simple?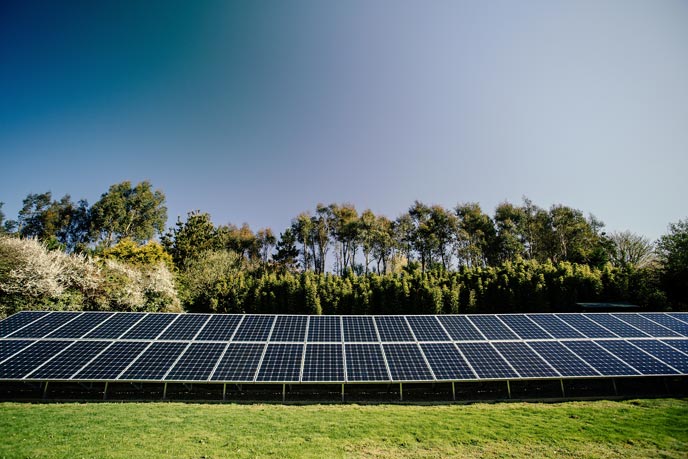 How does solar water heating work?
Solar water heating works through the installation of solar panels, usually on the roof of your home. The idea is that the sun heats a non-toxic solar fluid inside the panels and this in turn is pumped through a pipe in your hot water tank. This then heats the water in the tank and voila, you have hot water.
A common misconception is that solar panels will only work properly if they are exposed to long periods of uninterrupted sunshine. This is not true, even on cloudy days the panels will still generate enough energy to produce hot water for your guests to enjoy. That said, there are a few things to consider:
1. You will need an area of approximately five square meters on the roof to put your panels up. This will also need to be facing east to west through south to make the most of the sunshine. If you have a flat roof, panels can be attached with a frame.
2. You will need to either install a solar cylinder or a solar heating coil, which may involve changes to your current set up.
3. Your holiday cottage's boiler should be compatible with solar water heating.
What are the costs involved?

Although every holiday home is different, installing solar water heating can be completed fairly quickly, often within a day. However, the initial set up costs involved can be fairly steep and are often the first thing that dissuade holiday cottage owners from installing panels. Ranging from roughly £1,500 to £7,000, it's certainly a significant investment.
However, despite the initial costs, there are also plenty of advantages. A solar water heater is an effective way of reducing your carbon footprint by eliminating the need for fossil fuels. By cutting back on the use of electricity, gas or heating oil, solar water heaters offer financial benefits to holiday home owners in the form of cheaper bills.
How much maintenance will it need?

Solar water heating systems will need regular check-ups, particularly during the colder months. As a holiday property owner you can arrange these checks yourself, or if you're part of a fully-managed service this may be covered by your team. Often, systems will be covered by up to ten years' warranty and should hopefully not require too much maintenance post-installation.
If you are interested in installing solar water heating, make sure you acquire several quotes and seek professional advice first. Only an accredited supplier should offer help and also provide full system checks on a regular basis.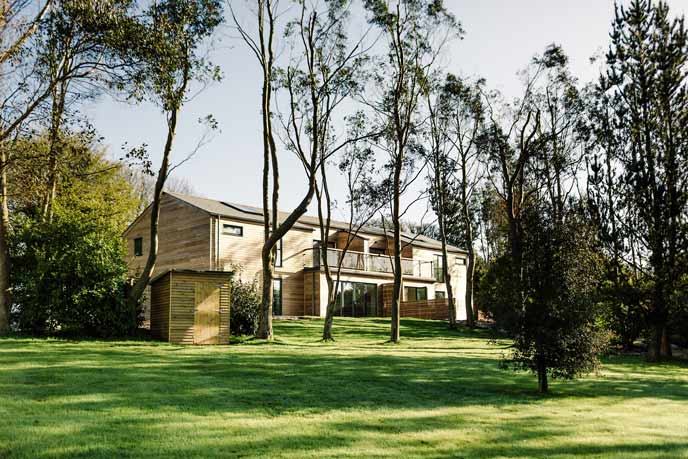 Fern is part of a complex of cedar-clad eco-buildings, the only zero-carbon holiday properties in the country.
Green scheme
Classic Cottages has seen a surge in the popularity of eco-friendly self-catering accommodation in recent years, a trend that is increasing across the UK's tourism industry. By switching from oil to solar water, the average holiday home could lower their carbon emission by around 350kg of C02 every year – the equivalent to driving a car for 13 hours straight.
Not only that, you will appeal to a greater audience and eco-conscious guests may choose your holiday cottage over others. To read more about Classic's commitment to going green, read about what we do here.