Caring for the planet
As a family company offering holidays in the UK, we are very aware how precious our environment is to both us and our guests. It is fragile and we must all do our bit to preserve it.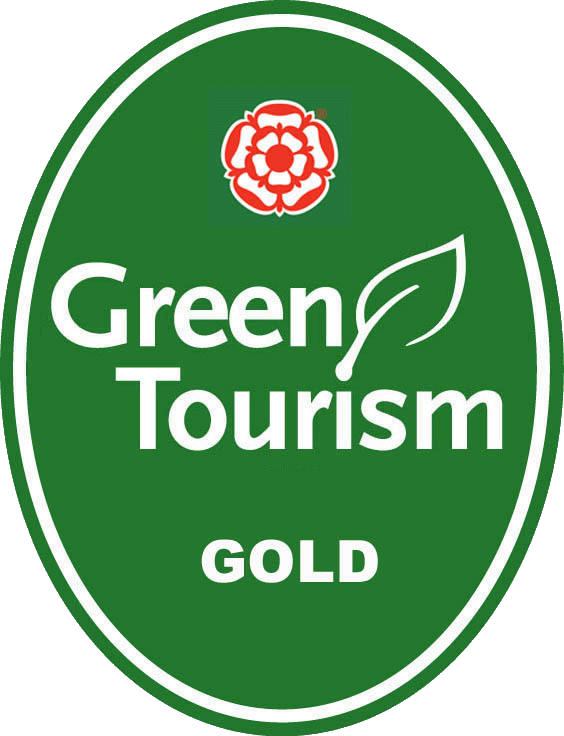 This goes beyond just land, sea and air but extends to communities, history and culture. Our business can harm all of these or help them. We want to minimise the harm and maximise the benefit so we have looked hard at every aspect of our business.
The Environment
Our offices have been thoroughly audited – within the confines of the conservation needs of a Grade II Listed Georgian town house – and we have done all we can to reduce energy usage and recycling is now second nature for everything from batteries to mobile phones and computers. Cars are significant polluters and we cover a lot of miles seeking out new cottages and keeping tabs on the existing ones. That requires a fleet that can handle the mileage, but we still manage to keep the emissions below 119 g/km. However careful we are, it is inevitable that we will have an impact and we offset this with donations to Cool Earth to help preserve the rainforests and a four year rolling programme of donations to The Woodland Trust to dedicate and protect an acre of woodland in each of the four counties in our territory.
Our own efforts can only ever be relatively modest because we do not own the properties we market. Our greatest impact is by helping and inspiring the Owners of over 1000 properties in their environmental endeavours. To that end we have researched and produced a 32 page guide for the Owners of holiday homes to help them decide where they want to be on the green spectrum.
Our commitment
Monitor and minimise waste, and reuse and recycle as much as possible.
Use Forestry Stewardship Council 100% recycled paper internally and in our publications wherever technically possible.
Use energy responsibly in our business operations, buildings and vehicles, and use an energy supplier that actively invests in new renewable energy sources.
Promote environmental efficiency in our business travel and transport.
Carbon offset by directly contributing to initiatives like The Woodland Trust and Cool Earth.
Promote best practice to holiday home owners within and outside our portfolio.
Support initiatives aimed at raising the profile of environmental issues.
Use local suppliers wherever practicable.
Encourage our visitors to consider their environmental impact and support local producers and attractions when on holiday.
Support ways to protect and conserve our local natural environment and the wildlife and habitats within.
Community
We like to become involved in local events and charities where we think that we can make a difference. Sponsorships include the St Agnes Surf Life Saving Club nippers, Miracle theatre and charities close to our heart include Cornwall Hospice Care, Shelterbox and Cancer Research.
See our blog to keep up-to-date on what we're up to, including beach cleans and volunteering days forKeep Britain Tidy and fundraisers for Children's Hospice South West
Classic Green Scheme
Most of us want to be green, be kinder to the environment and create less of a carbon footprint. The Classic Green scheme identifies holiday cottages where additional steps have been taken towards these goals.
Classic Green holiday cottages have achieved 20 (where possible) of the measures listed below.
* The six criteria that we consider essential are highlighted with a star.
Waste
Provide recycling facilities for all guests. *
Kitchen waste – provide and manage composting facilities.
Garden waste – compost and use peat-free products in any garden areas or flower baskets/boxes.
Purchasing
Provide and use only eco-friendly and responsibly purchased cleaning materials. *
Provide recycled paper goods (eg kitchen towel, toilet roll). *
Buy in bulk where possible (eg toilet rolls, liquid handsoap and washing up liquid to dispense into smaller containers weekly).
Provide locally produced items for the welcome tray.
Water
Site water butts if appropriate and use for watering plants and gardens.
Fit low flush WCs or a mechanism to reduce flush volume and provide information on correct use.
Monitor water usage regularly to check for evidence of any leaks and rectify immediately.
Energy
Fit low energy light bulbs throughout. *
Fit (or replace with when due for replacement) appliances that carry the Energy Saving Trust Recommended Certification mark ie those that are A, A+ or A++ rated. *
Check roof insulation/draught proofing to ensure current standards met (270mm loft insulation).
Ensure additional blankets/throws etc are available for guests, particularly during winter months.
Where there is outside space, ensure a washing line is available where possible.
Monitor electricity usage and subscribe to a green energy tariff.
Commit to efficient heating system if not already installed eg replacing with more efficient boiler when necessary.
Social, Environment and Communication
Display details of the Classic Green Scheme requirements within the Cottage Information Folder. *
Register for the Owners' website for paper-free notifications.
Ensure sufficient information on local public transport and car-free activities available in property.
Promote local cultural events, and review/add attractions near property on Classic Guide.
Encourage native wildlife within grounds where poss eg bird boxes, bee shelters, wildlife habitats.
What can you do?
Keep it local. Winkle out local shops and farmers' markets. Over the last few years the West Country has edged the image of cream teas and pasties to one side and forged a reputation for good food. That is not just in the pubs and restaurants, but through dedicated local producers displaying their goods in a host of farm shops and markets. So winkle them out when you visit to enjoy that special something that you get from food that has never seen a motorway and bask in the satisfaction that you are also putting something back into the local economy. Our Classic Guide website gives ideas for your area.
Recycle. Please use recycling facilities where available. The Recycle Now website (www.recyclenow.com) details recycling centres near your cottage.
Be energy aware. Simply closing windows and turning off heating and appliances when you are out makes an enormous difference. It is good for the environment and will delight your hosts.
Leave the car at home. Lots of the loveliest parts of the UK are best explored on foot or by bike; again, go to www.classicguide.co.uk for inspiration.
Please leave only your footprints and, if you see any litter and are feeling brave, put it in the bin.
Recycling when on holiday
The Recycle Now website provides general information about recycling and may help you to identify recycling centres near your holiday cottage.