Shabby chic tips and tricks for your holiday cottage
How to holiday let

Whether you want to fully embrace the theme, distress feature items or create the perfect knick-knack display, rustic cottage chic, or shabby chic, is a versatile and popular look. Used effectively, it can take your property to the next level, but you have to get it right.

From kitchens to bedrooms, perfecting your cottage's rustic decor is easily achieved when following a few rules. When experimenting for the first time, start with smaller items like picture or mirror frames and small chairs to build up your confidence and learn how different looks transform a room. If you've got lots of ideas, white-washed and sanded woods are great to play around with and perfect the studied vintage style. Try pastel hues gently sanded back to reveal a white basecoat to create a really effective look.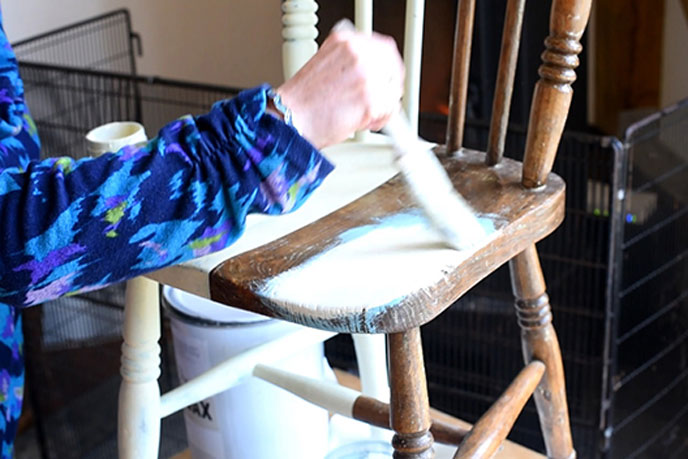 Naturally it goes without saying that rickety just won't do. The first rule of upcycling is function, so make sure your item is top quality and fit for purpose before you start adding paint effects. Once you feel a bit braver then move onto bigger pieces. Brighter colours can also be used to complement neutral walls. This chest of drawers was upcycled and looks fantastic.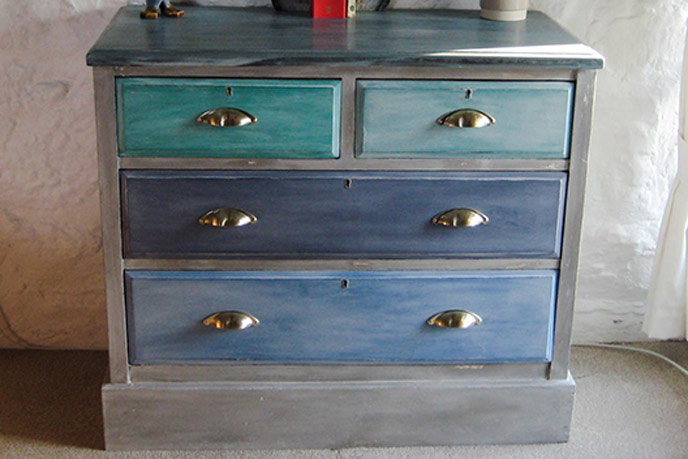 Don't be afraid to think outside the box and use interesting pieces to hone your cottage chic. Using unusual decorations and accessories can really draw the eye and finish a room. The owners of Sea Cottage, Instow, for example, effectively use two weather-worn oars to take pride of place on their wall, and use driftwood to frame a mirror, creating the perfect rustic, beach theme.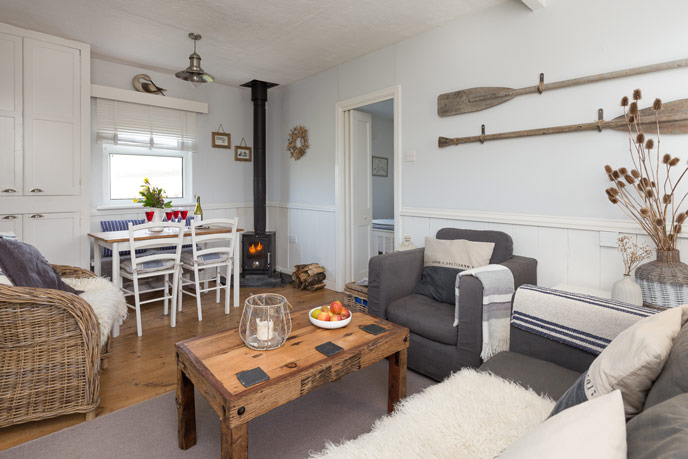 You can hunt for the perfect items everywhere from your garden shed to charity shops to designer stores, but what's even better, they don't have to be ready-made as you can easily turn tired objects into stylish showstoppers yourself. Using a bit of imagination, you can turn out-dated objects into masterpieces, making the most of their vintage feel but adapting it to a modern home.
Finally, top centerpieces such as bedside tables, chest of drawers and fireplaces off with simple decorations such as mismatched glass bottles, a couple of books, a clock or a chunky candle for the final piece de resistance. Pigeon-hole shelves can be used to display vases, mix and match china and salt and pepper pots, adding to the casually-styled look and rustic decor.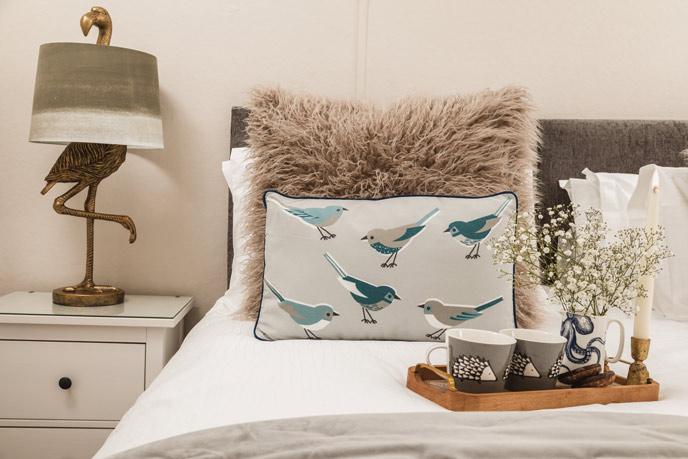 Taking the time to think about your property and how you present it can have a massive impact on bookings and your guest's self-catering experience. Rethinking how you use your space can allow you to create luxurious, unique pieces that guests can have an emotional connection with. Often when guests choose to holiday with you, they are escaping their everyday routine, and you can maximise your cottage to present them with a different way of life and enhance the ideal.
Many of our most popular holiday homes infuse a modern, clean look with a rustic twist, fusing luxury with feel-good home comforts. Whereas decluttering is the aim of the game, focusing on key features and signature pieces in each room can add a wonderful charm and atmosphere and boost your letting success.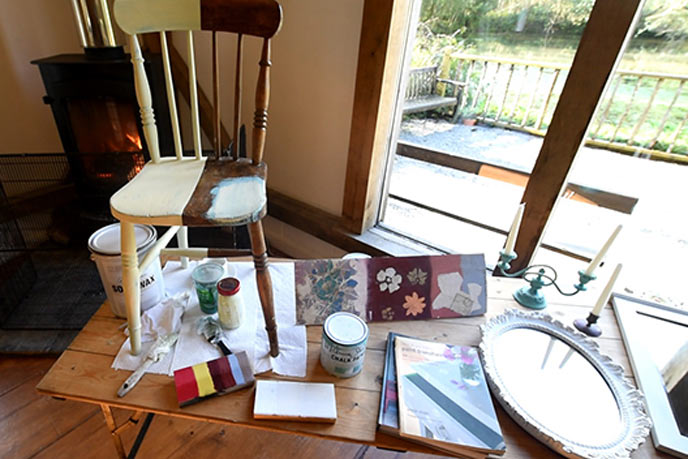 For more practical tips and advice, here is a video of Caroline explaining how to upcycle furniture at our Style Seminar at Nancarrow, Truro.