7 holiday cottage hacks for guests who love the outdoors
How to holiday let

The South and West is an adventurer's playground. Walking, swimming, biking, hiking, surfing and so much more, every year nature lovers and sports enthusiasts look to discover more and let off steam. So what can holiday cottage owners do to maximise their cottage and attract more guests, whilst also looking after their property?
Surfboard and wetsuit racks
Cornwall has long been hailed as the UK's surfing mecca, but the South and West boasts numerous spots to hit the waves. By adding a designated surfboard and wetsuit rack, you can give your guests the chance to carefully store their belongings and also stop sandy suits and boots from ending up in your pristine bathroom.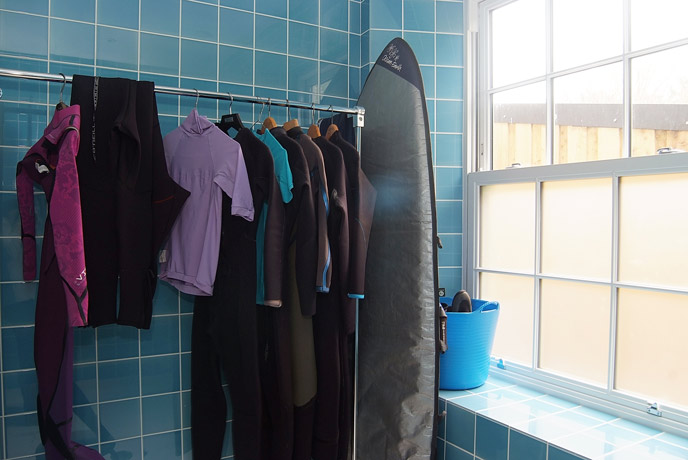 Bike racks
If you've got plenty of cycle trails nearby, make sure you don't miss a trick and potential guests by providing ample bike storage. This can either be in the form of a shed or a garage, or if you're looking to economise space, simple bike racks can be used to create the perfect storage solution.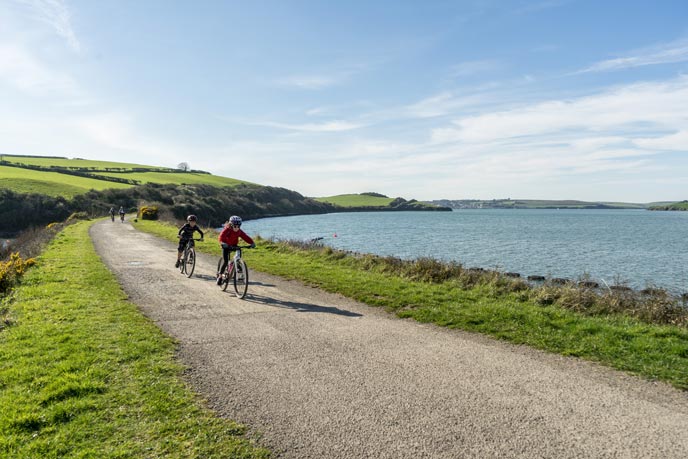 Pegboard
Fancy yourself as a bit of DIY guru? Pegboards can be a fantastic use of space and a clever storage solution for sports and outdoor equipment. Simply secure a pegboard to the wall of your choice, pop in your pegs and hang up gear for your guests to use like Frisbees and tennis rackets. Don't forget to leave in extra pegs so guests can hang up their own kit like helmets and pads.
Guest shed
If you're not keen on having sports gear and equipment in your property and don't have a facilities room, why not consider adding a little shed that guests can have their own access to? Sheds don't have to be massive in size, but they can make a massive difference to your cottage's value and your guests' experience, as often guests won't be prepared to leave their equipment (particularly bikes) outside.
Outside hooks
Hooks are another really effective way of providing sports storage solutions outside. Hooks will allow anything from your guests' wetsuits to the dog's lead to dry in the fresh air and prevent extra clutter from taking up space inside.
Outdoor shower/hose
Installing an outdoor shower, or even a hose with access to warm water, is a great idea. Having access to clean water will allow your guests (two- and four-legged alike) to rinse off outside and avoid trudging mud and sand into your cottage.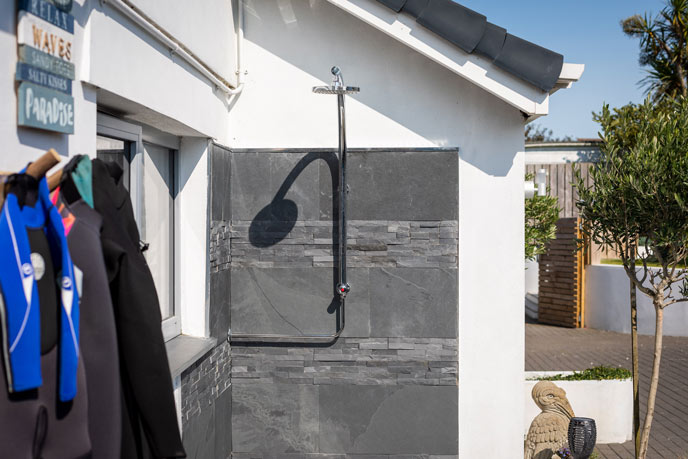 Shoe scraper
A shoe-scraper outside your holiday home's front door can make a simple yet significant difference. Guests who love the outdoors are bound to encounter mud or sand at some point, and a scraper will limit evidence in your let.
Now all that's left to do is to recommend the best places to go and enjoy peace of mind while your guests discover the best of the South and West.