North Devon is famous for its dramatic coastline, stunning moors and destination beaches, but what if we told you there was something even better than staggered cliffs and rolling countryside? The foodie scene in North Devon is absolutely next level, with cafés, restaurants and pubs making superb use of the local, seasonal produce that's on offer.
You can enjoy locally-made ice cream and fish and chips beachside, explore the quirky offerings from a fun-loving food van, or you can turn your toes towards a welcoming country inn after a hearty stomp on the moors - there's no wrong choice when it comes to eating out in North Devon. You can even try a glass of Devonshire wine from one of Devon's very own vineyards!
So, whether you fancy a classic Devonian cream tea or a full Sunday lunch with all the trimmings, here are some of the best places to eat in North Devon.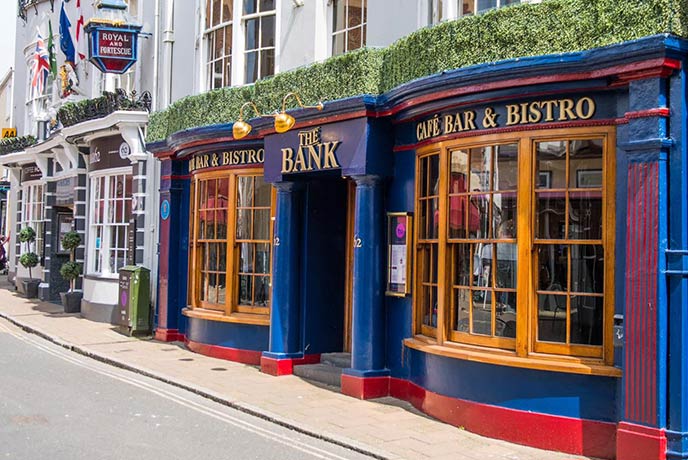 62 The Bank, Barnstaple, EX31 1HG
Barnstaple is a river port town with a traditional pannier market, and buckets of character. It's also home to 62 The Bank & Bar, a contemporary bistro that moonlights as a relaxed cocktail bar - perfect for when you want to go from casual lunch to cocktails and a catch up. It's an extraordinary looking place, with wood panelling and leather armchairs that give it the look of a refined Victorian Gentleman's club.
As tempting as it will be to keep your eyes firmly planted on your immaculately presented food, don't forget to look up, as above your head is a Tudor frieze painted on the high ceiling that's sure to make your jaw drop. Alongside the expected offers of relaxed lunches, evening dining, and drinks with friends, the venue also offers a great bottomless brunch… bottoms up! The dinner menu is full of steaks and burgers cooked on the grill as well as delights like lobster and tiger prawn linguine. Another favourite is the filled pancakes, with a vegetarian and fish option as well as the pan-fried steak pancake with horseradish, cream and Devon blue cheese.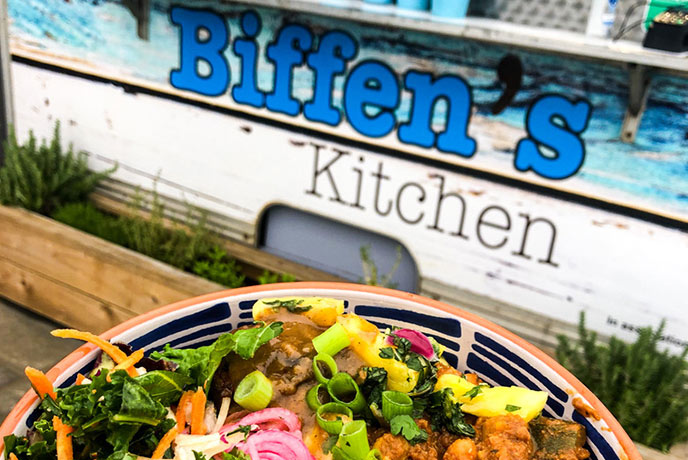 Ocean Pitch Campsite, Croyde EX33 1FF
It says a lot of good things about a venue, when one of the first things you see on their webpage is the week's surf report. This is totally in keeping with this great quality, but laid-back food van. It offers food for people who have worked up an appetite, either by surfing, walking, or other outdoor activities. Croyde Beach is a surfer's paradise and one of Britain's premier surfing spots so why not combine your wavehunting with some surf-inspired street food!
Of course, you don't have to be a surfer to enjoy the spectacular views in this area, or indeed the excellent food at Biffen's. You can come for breakfast, which includes their excellent sourdough breakfast bagels, or evening meals between Wednesday and Saturday from 5.30 to 7.30pm, but, as with other food vans, it is always wise to check the opening times on the website so you don't leave empty stomached.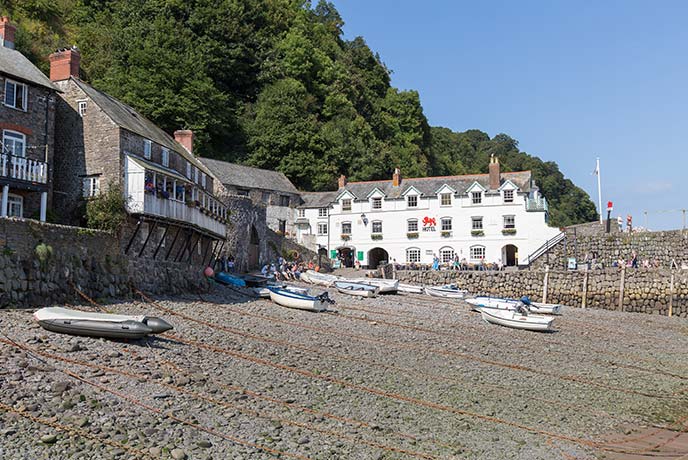 48 The Quay, Clovelly, EX39 5TF
There might be over 500 pubs called The Red Lion in the UK, but none of them have a better locale than this lucky inn. Clovelly itself is a spectacular village and a superb day out in North Devon, and this 18th-century pub has a prime location right on the quay front of the tiny harbour. Famously, Clovelly is too steep for cars, so the walk down is quite an experience in itself - make sure you say hi to the donkeys on the way!
For an unforgettable dining experience take a visit to the Red Lion's Harbour Restaurant, which offers a fabulous selection of seafood including sea bass, lobster and crab. You'll also find other seasonal delights, many of which have been landed on their doorstep that very morning or produced at the Clovelly estate (one of the many great gardens in Devon), so you can really sink into the Clovelly experience.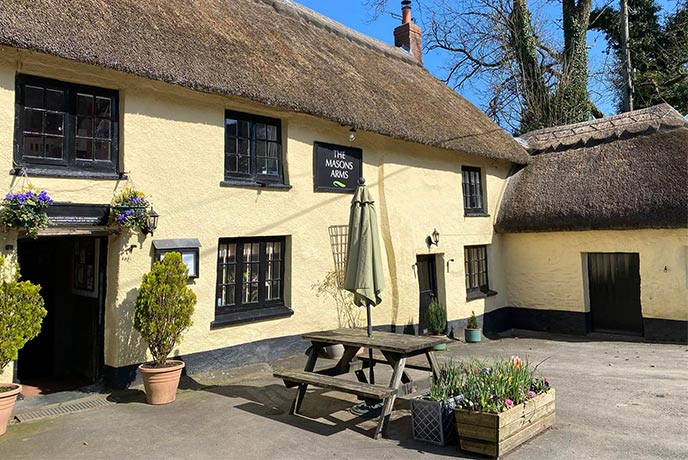 Knowstone, South Molton, EX36 4RY
In the small village of Knowstone lies a fine dining venue, proudly (and deservedly) boasting a Michelin Star. It achieved its star within six months of opening and has held it ever since - a feat not many other restaurants can claim. Chef Patron, Mark Dodson oversees this destination eatery in a thatched 13th century inn.
The food might be modern and inventive but the setting has all the features you would hope from a country pub including low beams, a warm welcome, a roaring fire, and fine ales. Add to this an award-winning restaurant and you'll see why this is a must-visit destination. Although this is fine dining, it is also friendly and laid back, and the pub is popular with walkers as well as foodies. Why not try their red mullet, mussel and clam ragout, with squid ink gnocchi. Or perhaps you'd prefer roasted pigeon royale. Whatever you decide to try, you will find a warm welcome and excellent food.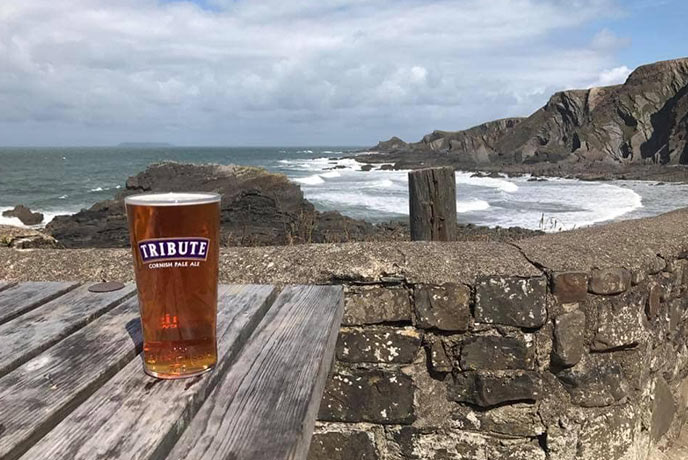 Hartland Quay Hotel, Hartland Quay, Bideford EX39 6DU
How spectacularly evocative is the name The Wreckers' Retreat? The name itself would be enough to tempt, reminiscent of the wreckers and smugglers who were notorious along this wild coastline. And indeed, this bar has many relics and objects of interest to highlight this history, and remind people of real-life events, including the time that the villagers at Hartland gallantly helped rescue the crew of The Green Ranger in 1962.
This bar is perched on the edge of the windswept and spectacular Hartland Quay and has been recently refurbished to offer great gastropub fare including locally sourced beer battered cod, with chips and peas, or a surf and turf option of rump steak and scampi. Dog walkers are welcome to bring in their four-legged friends on a lead so the whole family can make the most of this smugglingly good time.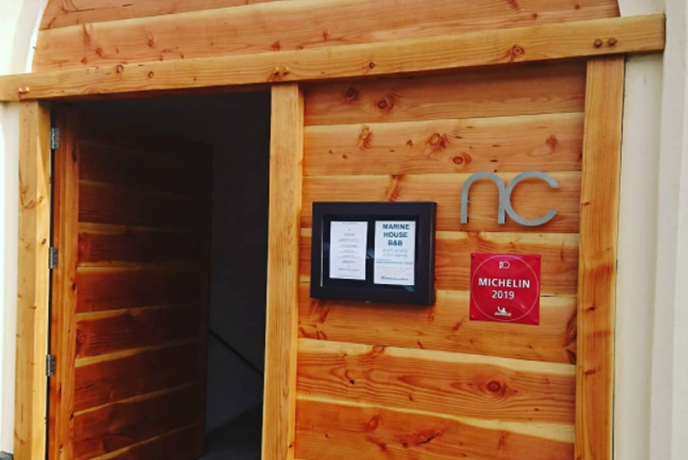 South Street, Woolacombe, EX347BB
Open for dinner reservations only, this hidden gem offers a dining experience you won't forget. If you like to be surprised and delighted by food this is somewhere to add to your live-life-list. Noel Corston lovingly prepares the food in front of you while passionately describing each course.
The restaurant offers one single tasting menu, which is created around the seasons ensuring only the freshest produce is used. The vast majority of the food is sourced locally, and wherever possible from ingredients that grow, run or swim within their own UNESCO Biosphere Reserve. You don't see that often!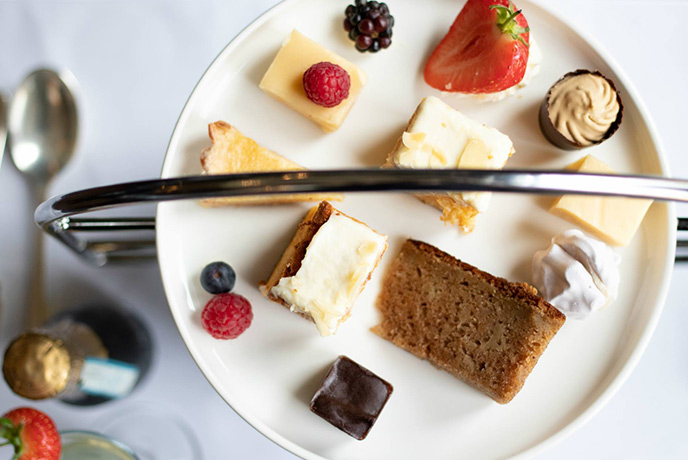 Woolacombe Bay Hotel, EX34 7BN
First enjoyed in 1840, afternoon tea is one trend that isn't going anywhere and we're nearing 200 years later. We mean, what's not to love about whiling away a lazy afternoon delicately eating small sandwiches and cakes from three-tiered cake stands?
The appeal of afternoon tea - alongside the food - is the ambience. There is a sense of refined indulgence and gentility. Nothing seems hurried or urgent and you get to slow down and imagine yourself in a simpler time. A great place for afternoon tea is Doyle's Restaurant in the Woolacombe Bay Hotel. The sense of a bygone age is carried through in the recently refurbished restaurant with spectacular sea views across Woolacombe Bay and Putsborough Beach. Simply sit back with your bottomless tea and watch the world go by around you.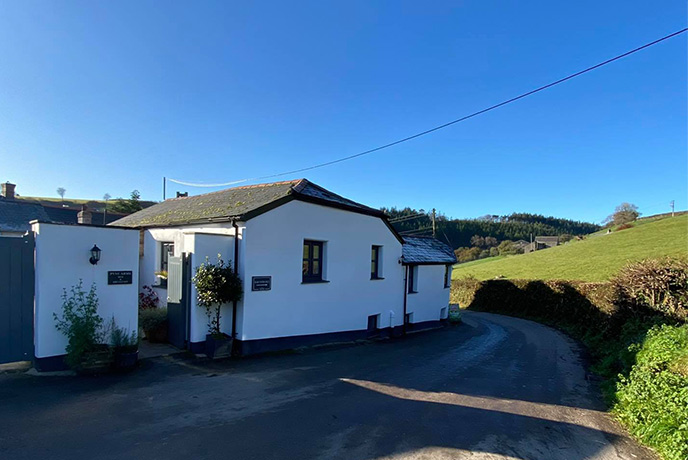 East Down, Barnstaple, EX31 4LX
The Pyne Arms is a dog-friendly pub set in the picturesque hamlet of East Down on the edges of Exmoor making it pawfect for walkers and hikers who come for the spectacular views. This family-run pub offers high quality fare with a modern twist that makes the most of locally sourced and seasonal produce. This means not only does the menu change weekly, but you have every excuse to return to try each exciting creation. Expect spectacular seafood and great meats as well as vegetarian options all cooked fresh to order.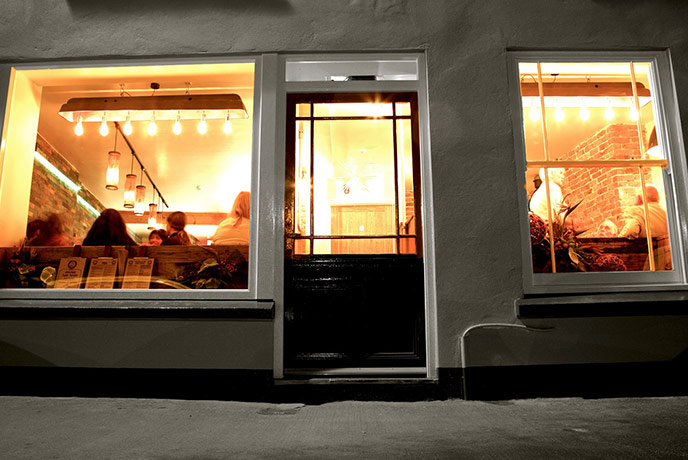 9 The Quay, Appledore, EX39 1QS
Perched on the charming Appledore quay front is a family-run restaurant with a serious spark. Combining a relaxed environment with beautiful wood fired rustic pizzas, it's easy to while away an evening here.
Don't fancy a pizza? How about a flame grilled burger or even a Taw Valley steak? These spectacular 8oz steaks are made from rare-breed Clovelly Longhorn cattle, from the nearby hills of the Clovelly estate. If you're up for sharing, four of you could dig into the table-sharing paddle containing slices of cold meats, cheeses, olives, peppers, tomatoes, anchovies and salad - of course, we won't blame you if you want your own plate. The Flame Factory pride themselves on their vegetarian and vegan offers as well as offering gluten-free pizza bases and burger buns. All this takes place in a stunning Georgian building overlooking the peaceful waters of the estuary.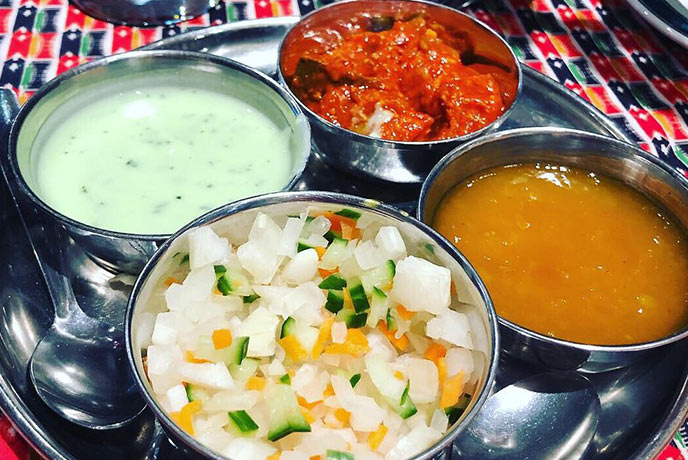 2 & 3 Market Street, Barnstaple, EX31 1BX
For something a little different, how about Nepalese? This Nepalese and Indian restaurant uses fresh herbs and spices to bring out authentic Nepalese flavours so your tastebuds can tour Nepal without leaving Devon. Friendly, helpful staff and freshly prepared food make this restaurant a popular choice amongst diners. The Himalayan Lamb is always a hit, or, if you live for the heat, the Tandoori king prawn chilli massala is sure to add a kick to your step. Veggies delight as well, as every dish can be made vegetarian, ensuring everyone can savour the taste of Nepal.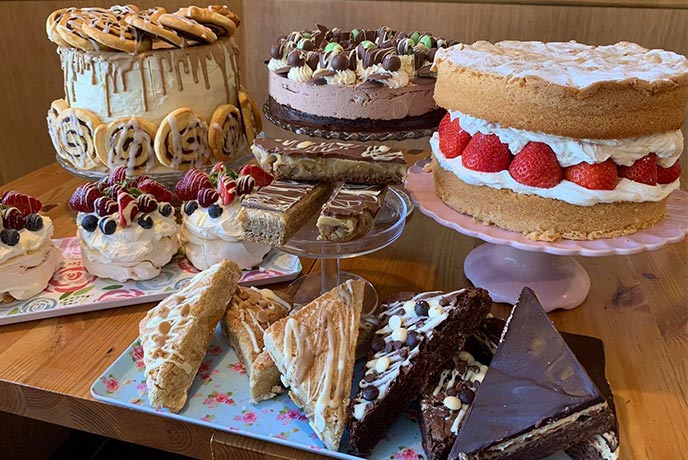 Golf Links Road, Westward Ho! EX39 1LH
No break in North Devon would be complete without a Devon cream tea, and remember, it's jam on top in Devon!
Tea on the Green has a deliberate 1950s retro feel in its ambience, décor and menu. There is a full range of snack foods available as well as plenty of hot and cold drinks to wash it all down. How about a deluxe unicorn hot chocolate with 'magic' sprinkles? Of course, most people will be coming for the cream tea, and why not. There is a good range of choices with plain scones, fruit scones and even cheese scones. Plain and fruit scones are served sweet with cream and jam, while the savoury cheese option comes with cream cheese and onion chutney. We might have to try all three… just to be safe!
Feeling hungry? Take a look at our lovely cottages in North Devon and start planning your perfect foodie holiday.