The Best Crab Sandwiches in Cornwall
Cornwall is becoming a veritable star on the UK foodie map, and its gastronomic repertoire is expanding as fast as food tourists' waistlines. However, behind the fancy fish dishes and fusion menus, one of the county's quintessential dishes that no visitor should leave without sampling, is a simple crab sandwich. Some of the sweetest, most delicious crabs can be found in the clear blue waters around the Cornish coast, where they are caught by small, inshore fishing boats, hand-picked and served up in artisan, hand-baked breads.
We're pretty sure we've discovered the best places for a crab sandwich in Cornwall, so wrap your laughing gear around these and let us know if you've tasted any better…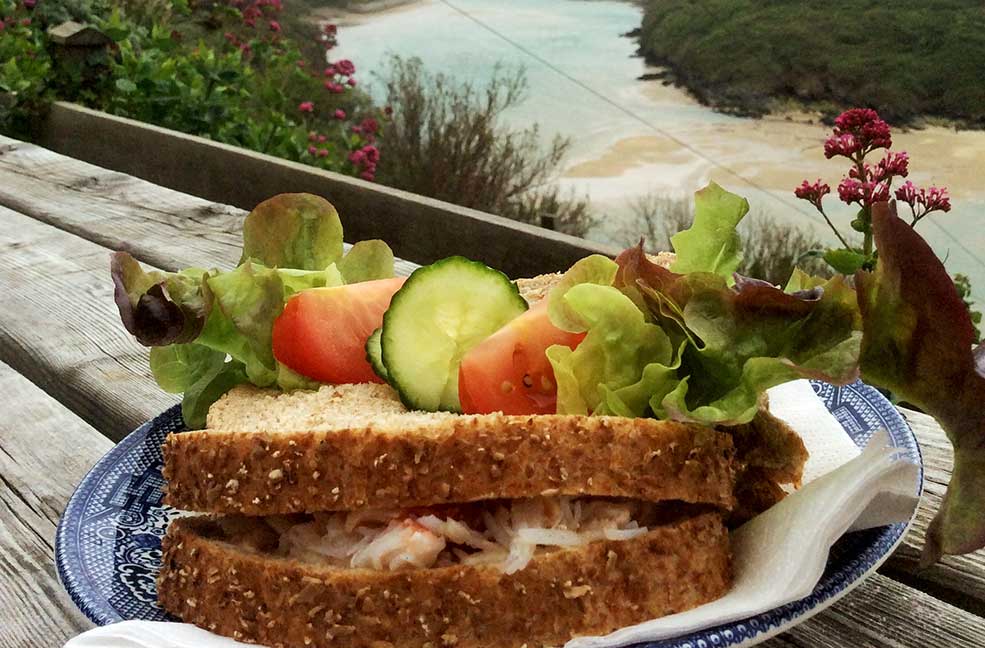 Overlooking the River Gannel and Crantock Beach, this family-run cafe and tea garden serves some of the most legendary crab sandwiches in Cornwall. The owners catch the crabs themselves in local waters, handpick them on the premises and serve them in simple brown or white bread. As well as running their cafe, the family also operate a small passenger ferry across the river to Crantock Beach, and people come from far and wide to buy fresh crabs and lobsters from their boathouse.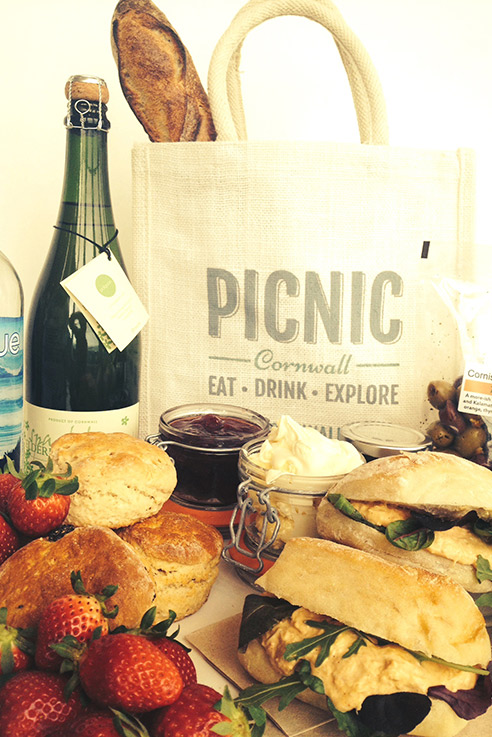 Picnic's Crab Sandwich Roll is a delicious combination of locally caught crab from Arwenack Fisheries, Cornish mayo, a squeeze of lemon and the lightest hint of chilli – all sandwiched in an amazing artisan Da Bara Bakery roll. Not only does this make one delectable crab sandwich, you can also get it delivered free to picnic spots and beaches around Falmouth.
Eating a crab sandwich in the Rum & Crab Shack is like sitting aboard a ship, its portholes looking out to St Ives Bay and beyond. As well as being surrounded by funky maritime decor, sea views and rums from around the world, you can guarantee a hearty helping of locally-landed Newlyn crab served on delicious brown bread. And, with an emphasis on local crab, there's also spider crab, brown crab, crab cakes, crab salad, crab burgers, and, er, rum and crab soup on the menu.
From their little shop and cafe in the picturesque harbour village of Port Isaac, Calum and Tracey Greenhalgh sell fresh fish landed daily by Calum and other local fishermen. It's in his own boat, Mary D, that Calum catches crab (and lobster) each day, before handpicking it and folding the succulent meat into delicious wholemeal bread. As you'd expect, the resulting crab sandwiches are something special, whether you choose to tuck into one in the sunny courtyard, or take it down to the beach and watch the fishing boats come and go
Whether you want to stock up on fresh veg and local preserves, pick your own summer fruits or sample fresh Cornish food while the kids let off steam in the play area and pets corner, Trevathan Farm Shop is a worthy stop-off. Using succulent Cornish crabmeat served in bread Padstow's Chough Bakery, its crab sandwiches are one of the most popular items on the menu. Or, if you want an alternative, its prawn sandwiches are divine as well.