Professional property photography
Property stories
There's an art to a fine photograph. Anyone can pick up a camera and record the scene in front of them. But it takes skill and knowledge to present that scene in not only its best light, but in a true light.
Here at Classic we want our photos to inform and inspire. We want to provide enough information to excite guests into booking your holiday cottage but not mislead them. We still want them to say 'wow' when they walk through the door and discover the property is even better than they thought it was.
The key is the photography.
All our property managers are regularly trained with high spec cameras to be able to take incidental shots as and when needed, but we also employ local photographers to come and 'do their thing', to capture the whole property for presentation on the website.
Anthony Greenwood even brings his own stylist. We sought out the skills of Anthony and Helena for brand marketing purposes, picking out a few exemplars of the portfolio to use in glossy magasines to attract more people to the brand.
It takes a full day of set up to get a few perfect images, a few weeks of planning and prop sourcing to really make each picture sing. Here's how they do it (in a simplified, non-technical way):
1) The ideal shots are identified - a particular corner of a room that encapsulated the quality of the property, a view that's not to be missed, a particularly comfortable looking seat to ensconce yourself in on holiday...
2) Camera set up and styling - the position is set and the stylist sets to work primping and positioning. Then they swap. The stylist directs slight movements of objects from behind the camera, to fit the brief exactly: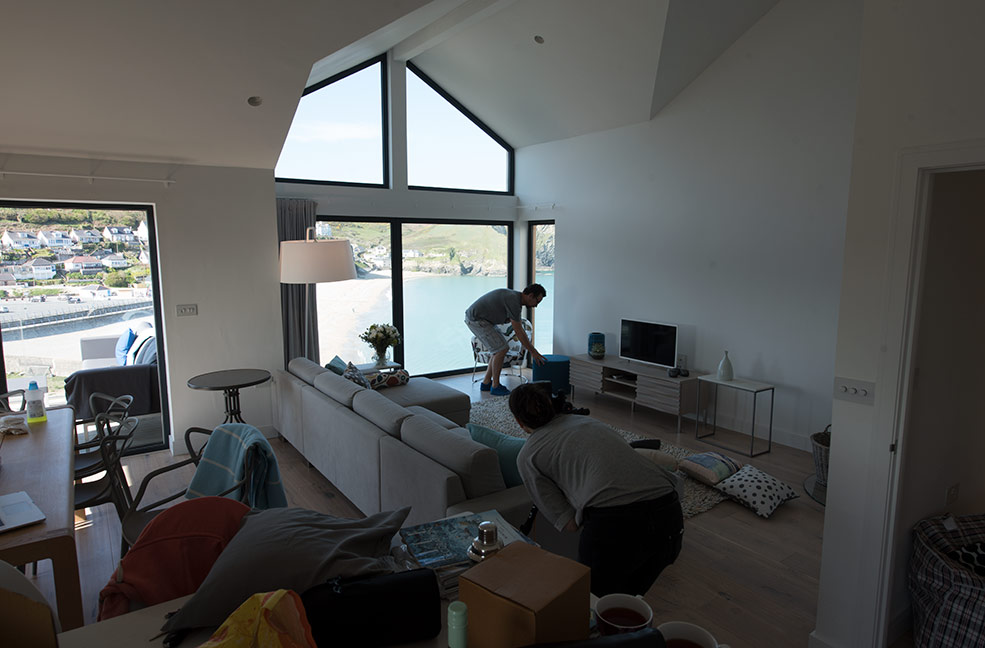 (note how a normal camera can't adjust to pick up the bright exterior view without casting the foreground into darkness)
This is the bit that takes longest - the slightest of re-positionings can make all the difference to the focal point of a photo: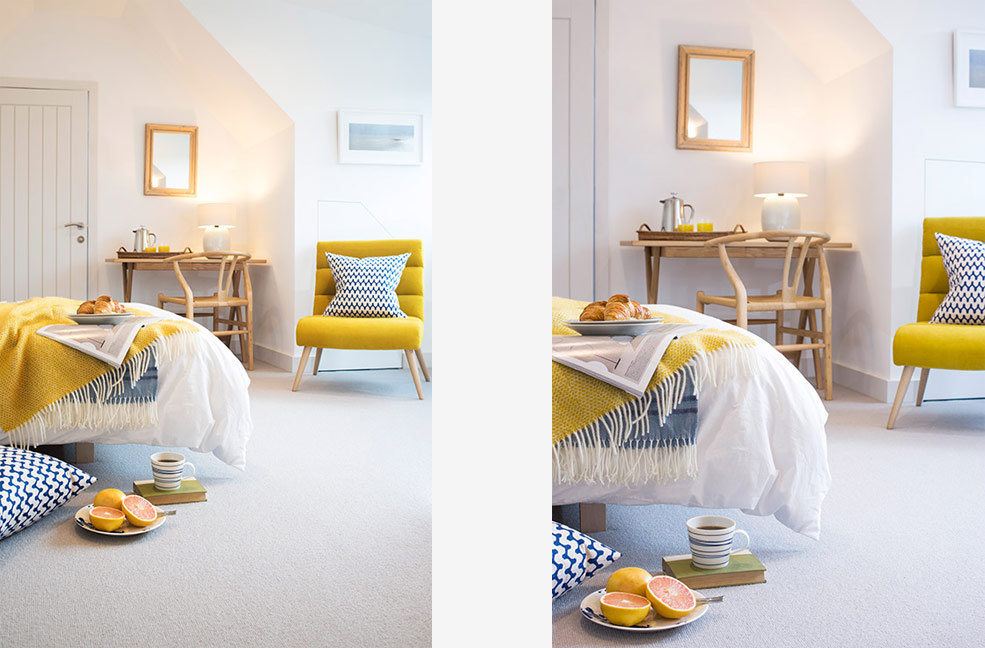 3) Photography - several shots are taken of the same scene and re-balanced and adjusted live on screen: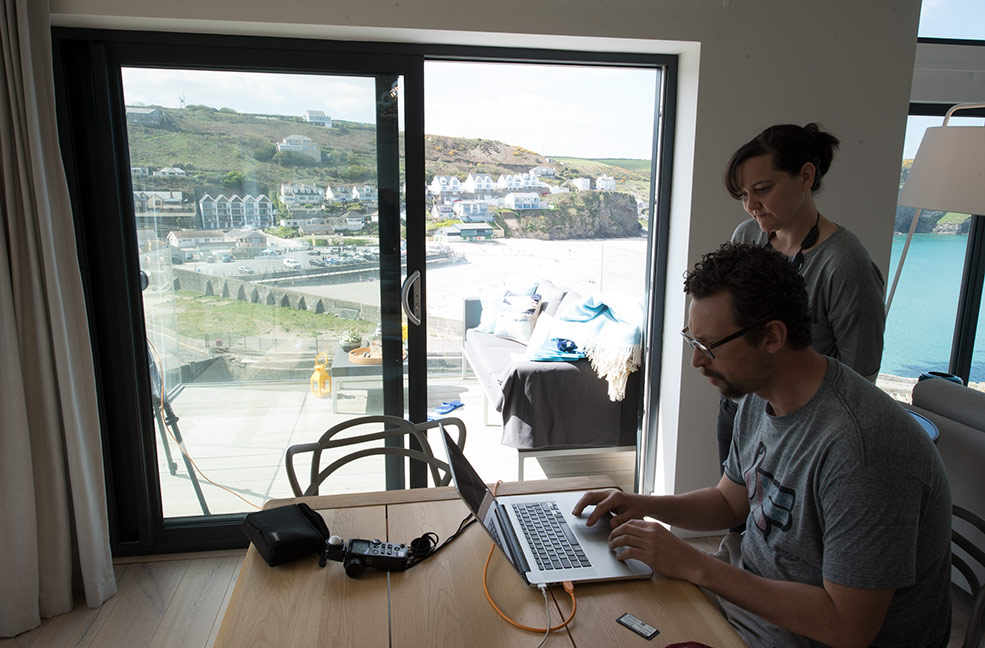 And the outcome is obvious, when you see an amateur behind-the-scenes shot vs the professional finished product: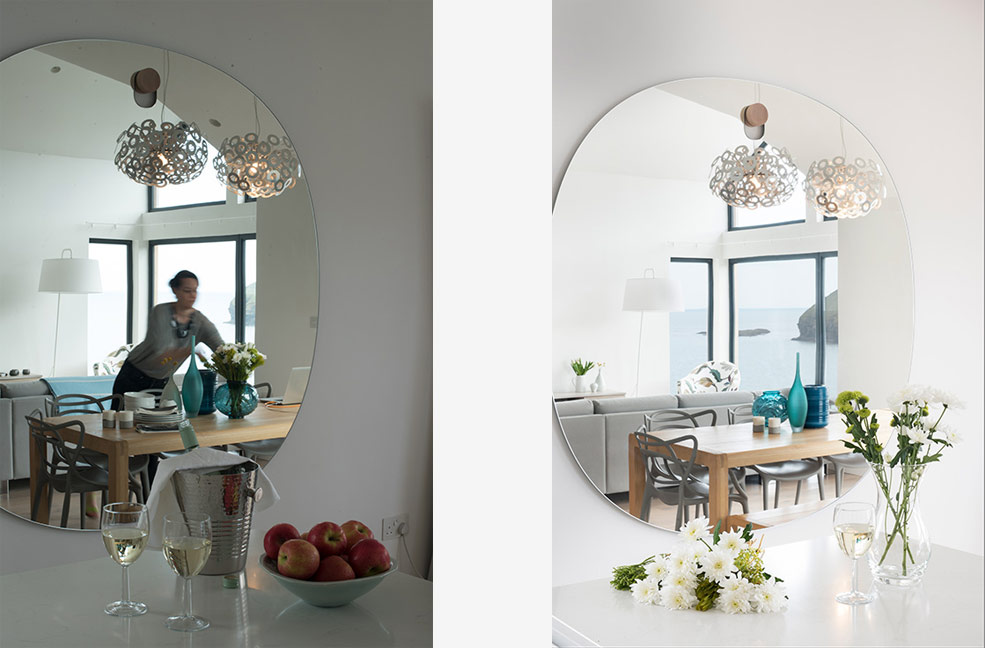 4) Image selection - portrait or landscape?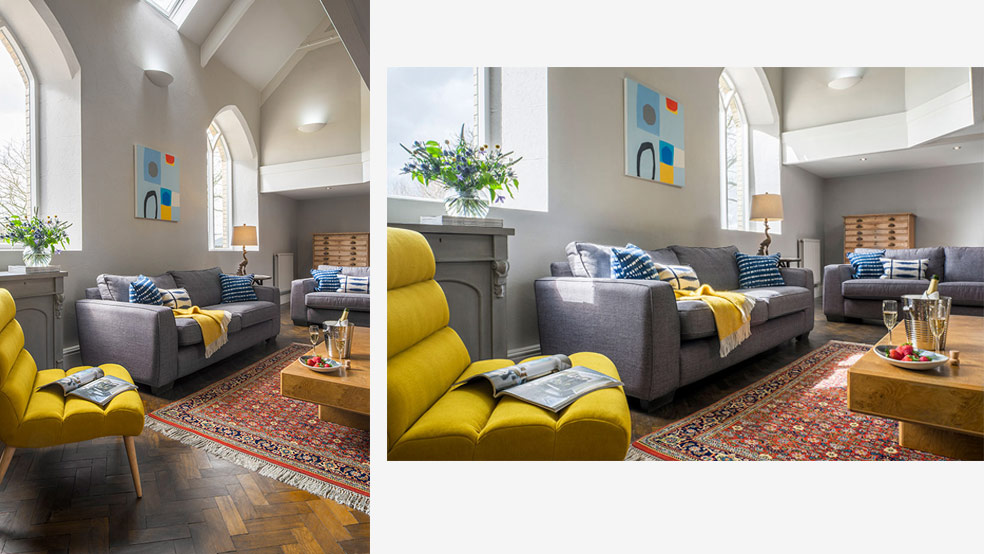 5) Portfolio - the clever part is capturing the quality and beauty of a property, whilst producing a set of images that not only work together for consistency across a campaign, but can stand alone and be presented as three different properties in individual adverts. These are all from beautiful Bofarnel Chapel, a modern conversion of an ancient chapel: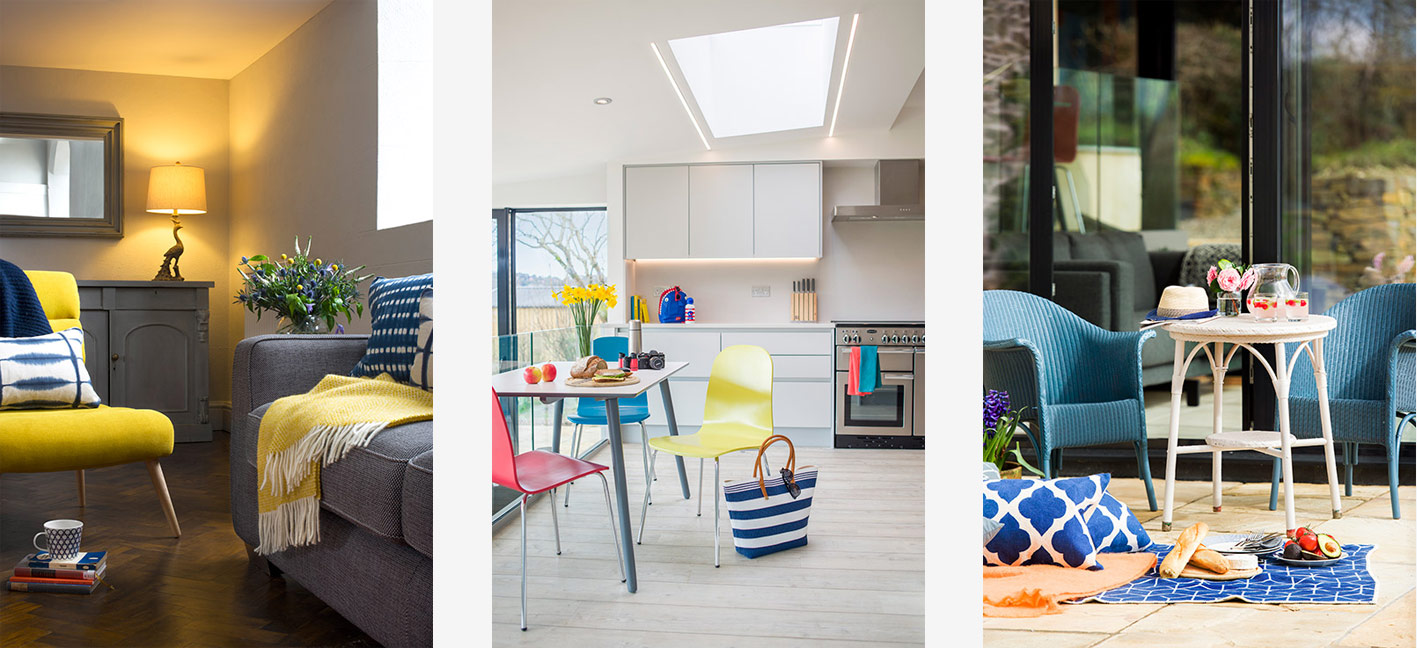 Professional photographers really do give their money's worth, which is why we think it's worth us paying for them. Professional photography is included as standard in your contract with Classic, not as an optional expense to be paid for on top of everything else.