Transforming your holiday home with the flick of a switch
Interior design

Classic Cottages has joined forces with skinflint, the vintage lighting experts based on the south coast of Cornwall, to inspire simple design ideas with the clever use of lighting.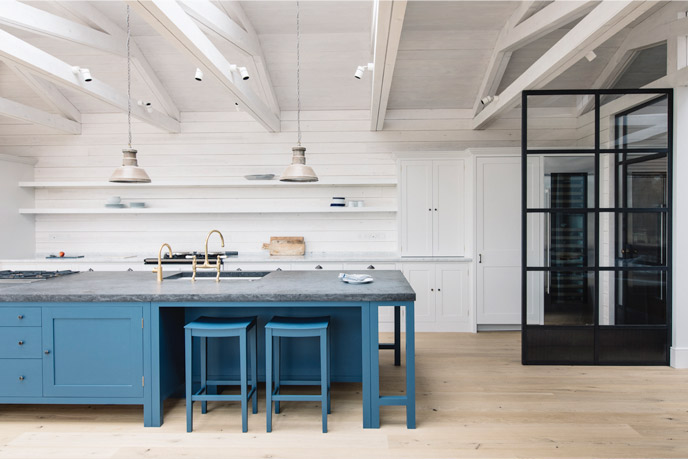 Now more than ever, we're aware of how important our home spaces are in improving our wellbeing, and lighting plays a vital role. But when looking at ways to revamp your holiday let, it can often feel daunting. Thinking about how to design floors, walls, ceilings and lighting schemes so they can endure wear and tear; yet be practical and beautiful enough to attract the guests year on year. Don't worry! With these clever lighting tricks from the vintage lighting experts at skinflint, you can easily transform any room.
Mix the old with the new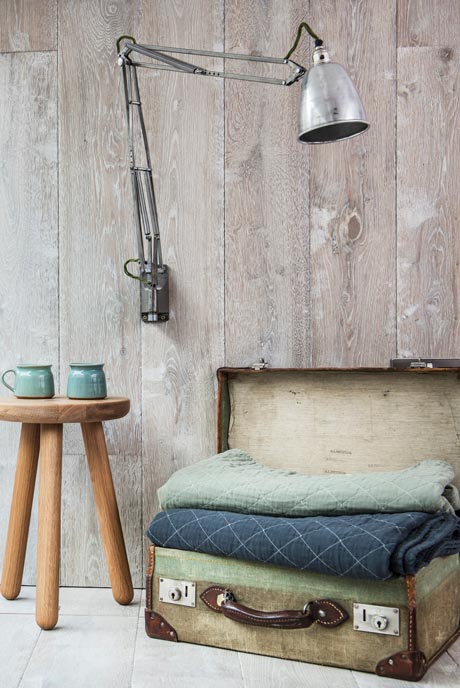 Whether a cosy country cottage or contemporary seaside apartment, the key to creating a unique, welcoming and memorable interior is to mix modern features with original details and vintage pieces. Think 'collected' not 'decorated'. In addition, with more of us concerned with sustainability and longevity, vintage and antique pieces tick these boxes whilst adding soul and personality. Rather than going new, the unique surface patinas on vintage lights may work well to complement other period details in your wider property, or conversely create a more authentic feel in newer spaces. Be sure to buy your vintage lights from a certified retailer to ensure the wiring and electrics are up to regulation and 21st century environmental standards (ready for LED bulbs).
Local's tip! Our best places for scouring antiques and vintage pieces in Cornwall are next door to us here on Commercial Road in Penryn, Also try the The Old Highstreet in Falmouth, or Chapel Street in Penzance.
Layering with lights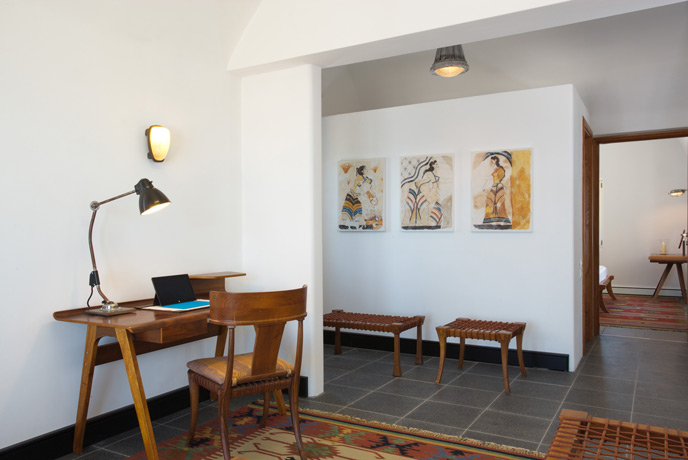 We all know how tired or even depressed being in a gloomy, poorly lit room can feel, or even worse - the discomfort of a garishly bright one. Something we don't want to experience on holiday. However, we rarely appreciate a perfectly lit ambience because it is just that, so unnoticeably perfect that we relax and enjoy whatever it is we intend to do in that space.
You may have heard interior designers talking about layering ambient, task and accent lighting - and this is the key to getting lighting right. Ambient lighting is your background or overhead lighting. Soft diffused light works well to help avoid glare or shadows. Task lighting could be your kitchen worktop lighting or a posable focused lamp next to a cosy reading nook or chair. Accent lighting is your chance to show off feature pieces in the home - a beautiful piece of art or architectural design element deserves to be highlighted. Or, it could be the feature light itself.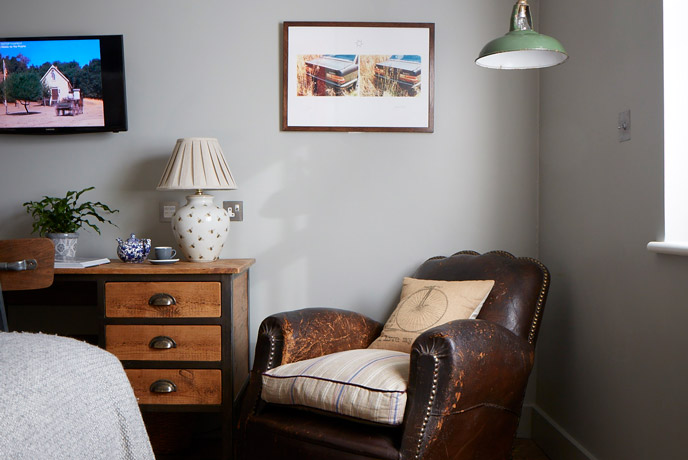 Layering all three of these lighting types in a room will give you the flexibility to switch easily from bright and practical to subtle and intimate, at the flick of a switch or two. Finally, wherever possible we tell our clients to install dimmer switches on all of their lights, allowing you and your guests to set the ambiance required at different times of the day.
First impressions count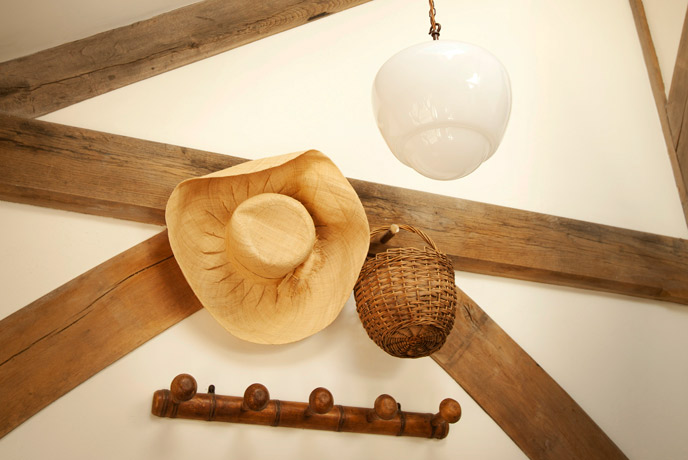 The hallway is usually the first space you enter in the home and the lighting effect you create here will set the tone for the rest of your holiday home. While you'll want to make a great first impression year-round, it's certainly an environment in which you'll want to feel a welcoming warm and cozy glow on a long autumnal evening, or after a cold winter's day on the beach.
If you're restricted with low ceilings, vintage bulkhead lights are a fantastic way to illuminate hallways and make for an interesting feature installation, particularly in narrow spaces. Adding a row of them on a wall opposite a large mirror will significantly increase the sense of space. Choose authentic naval bulkhead lights to tie in with a maritime theme.
If your hallway allows for ceiling lights, and you want to create a visual impact the moment you walk through the door, try an elegant glass piece. Entrances, hallways and communal areas can often be enhanced by diffused and soft lighting, and opaline glassware offers a beautiful light distribution whilst avoiding harsh shadows. Alternatively, a row of smaller pendants leading you into the room can also be a strong style statement. If you're lucky enough to have a double height entrance way or a vaulted ceiling, try suspending a cluster of lights. Odd numbers work well and can offer a pleasing design.
Making the kitchen the heart of the home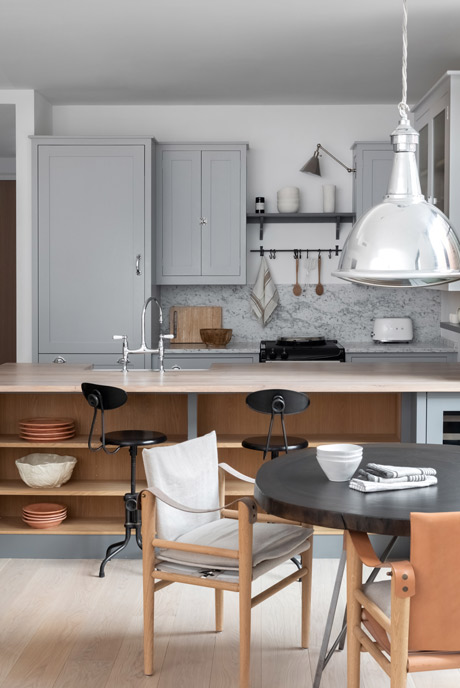 Nowadays, the kitchen is the most used and most multi-functional space in the home, from either sharing meal preparation time socially with friends and family, to dining, entertaining and relaxing. Because of this you need to be particularly mindful of the lighting, and every aspect of the room's usage needs to be taken into consideration. If you're at planning stage, before you start positioning your lights, be sure to spend at least half an hour curating a list of all your kitchen's key functions. It will prove to be time well spent, enabling you to plan precisely where each light needs to be installed and the roles they will be required to fulfil.
For instance, areas where food preparation will take place need to be well illuminated. A number of vintage pendant lights suspended above a kitchen island work not only to light up the work surfaces below, but also create a strong impact visually. Pendant lights suspended above a dining table also work well. In kitchens with lower ceilings, a couple of well-positioned wall lights will brighten up the job at hand. Alternatively, you might like to try a wall-mounted machinist light which can be angled and moved closer to what you're doing. Remember, if you're unable to move the mains supply for the pendant light in your kitchen or any room for that matter, hooks can be used on both walls and ceilings so that - providing the length is long enough - the flex can be playfully run from the ceiling mounting plate to your desired position. It can also be fun to play around with various colour cable depending on the look that you're going for, but it can bring a bit of zing to your property.
If you'd like any further advice about lighting your holiday home, or would like to make an appointment to visit our showroom whilst you're in Cornwall, please get in touch with us at skinflint - our friendly team would love to help! www.skinflintdesign.com
Skinflint would like to offer an exclusive 20% discount off for owners at Classic Cottage - use code CLASSIC20 at checkout. Valid until the end of October 2021.