Our new office in the Cotswolds
In the news

We are delighted to announce the opening of our new Cotswold office in Moreton-in-Marsh. After we began to develop our property portfolio in this Area of Outstanding Natural Beauty, we couldn't wait to establish a local hub for people to pop into so that we can share our extensive knowledge of holiday letting with you face to face and answer any questions you may have.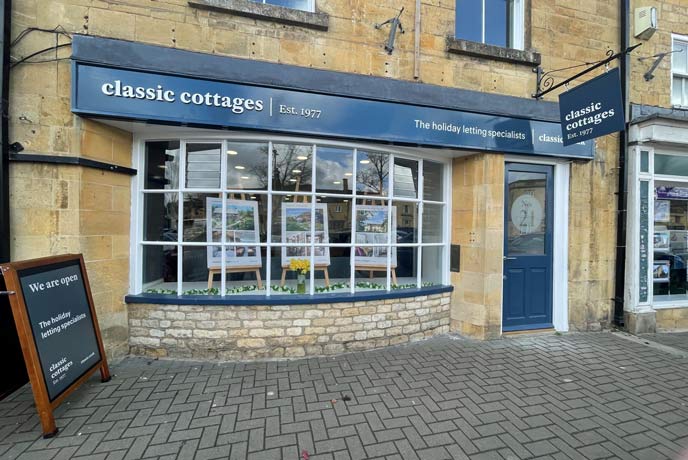 The new office joins a long list of other regional hubs across the country, all of which have been hugely successful in establishing strong connections with local communities and providing a reliable source of information for all things holiday letting. At the fore of the new Cotswolds team is our wonderful Property Manager, Kerry Rigby, whose 14 years of experience and incredible enthusiasm for the region make her the go-to person if you have any questions about holiday letting in the area. She'll be able to guide you through the services we provide such as professional styling and managed services as well as point you towards the brilliant array of cottages that we have begun to establish in the area.
So, if you are interested in letting in the Cotswolds or have any questions at all, please do drop in. Our friendly team would love to hear from you and help in any way that we can. See you soon!