10 reasons why you should buy a holiday let next year
In the news
UK tourism has soared in popularity
With the current climate of fear abroad and so much to offer in the UK, lots of people are choosing to stay closer to home for easier, cheaper and safer holidays. Not only that but following Brexit the value of the pound dropped, meaning that coming to the UK has proved cheaper for our foreign neighbours and encouraged more tourism into the country.
It's a way of earning extra income
Our most popular holiday cottages earn in excess of £65,000 net p.a., which is a brilliant way of topping up your income and paying off any overheads. Talk to one of our Property Managers to find out how much you could earn.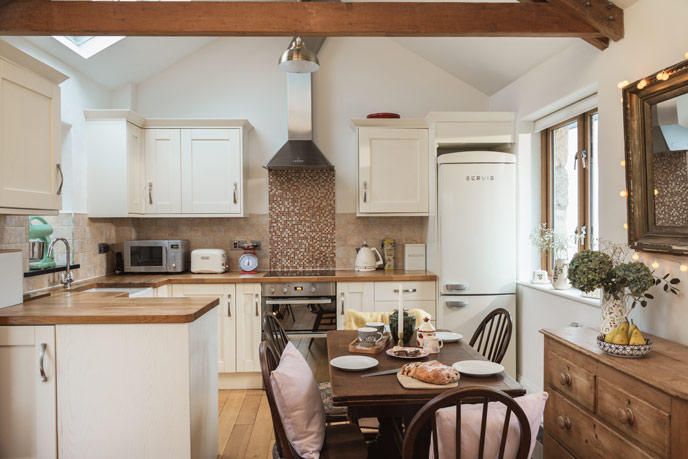 The southwest is one of the UK's most popular travel destinations
Year after year, the popularity of the staycation never ceases to increase, with Cornwall and Devon regularly topping poll tables. Buying across the South and West means you'll be tapping into a holidaymaker's paradise with year-round appeal.
Buying a holiday let is an investment opportunity
If you buy a holiday let, it allows you to store capital in a long-term solution, whether you're looking for a retirement opportunity, somewhere for the kids or simply a less risky investment. If you own a holiday let, you are also entitled to up to 100% council tax relief on your let as a small business.
If you go with a letting agency, you don't need to worry about the marketing
At Classic Cottages, we handle everything holiday cottage-related for you so you don't have to worry. If you're thinking about working with a holiday cottage agency, read our blog about letting fees and what they mean for you.
It's a great project
Working on a property can be a great way to keep busy and is an incredibly rewarding project.
You get to experience another community and make new friends
Owning a holiday let allows you to discover a new community and way of life, and can also be a fantastic opportunity to meet new people and make friends. You may even find yourself preferring your new way of life!
You help to boost the local tourism industry
Tourism is an essential part of local communities, especially across the south west. By opening up your holiday home to guests, you'll also be helping to drive them towards other local businesses, like restaurants, shops, day trips and other attractions they may otherwise not have known about, fuelling the local economy.
You offer people the holiday of their dreams
Time and time again we receive countless comments and feedback from guests who've come back from the holiday of a lifetime. What's better than giving someone memories they'll cherish forever?
You can have the holidays of your dreams too!
Well, you can also give yourself and your loved ones fantastic holidays and special memories too, as you can adapt your letting around when you want to use it yourself.
If you've got any questions about buying a property, speak to one of our Property Managers for free, no-obligation advice. They will be happy to discuss all elements of the process with you and share their expertise.
Email us: property@classic.co.uk
Call us: 01326 555500
Keep an eye on holiday lets for sale here.