What type of holiday let to buy
How to holiday let

Whether you are looking for a cute cottage or a modern pad, there are pros and cons for all accommodation types. That's why we've put some useful information together to help make the beginning of the holiday letting journey, just that little bit easier.

Key questions to answer and pros and cons by property type for:

1. Holiday cottage versus apartment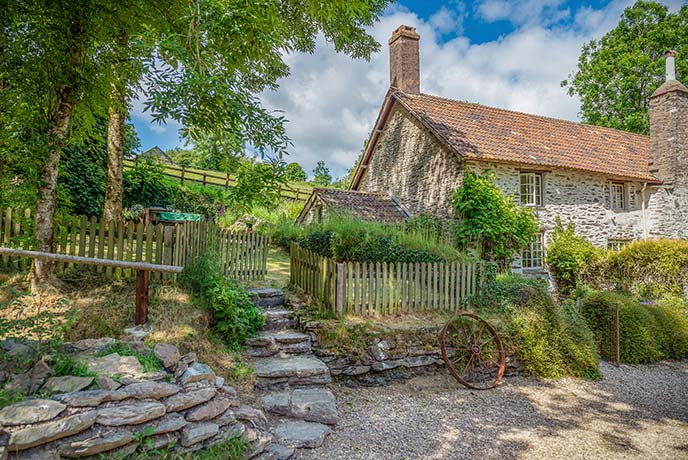 1. Holiday cottage or apartment?
There's no doubt that both have their merits. Cottages can be more characterful and have more 'kerb' appeal online. They also tend to come with established gardens and outside space, perfect for a holiday in summer. This also appeals to those looking to holiday with their dog!
In terms of property enhancement, there is greater flexibility with freehold, standalone homes. There are no annual fees or need to share outdoor spaces. Plus, there is more opportunity to do a makeover throughout the property.
Ten key questions to ask yourself when buying a cottage or detached holiday property:
1. Is it close to a beach?
2. Are there dog-friendly beaches and walks nearby?
3. Is there a pub within walking distance?
4. Does the property have privacy and a garden/grounds that would appeal to guests?
5. Does the property have private parking?
6. Is the property suited to pet owners
7. Are there other local amenities nearby, such as a lido, village shop?
8. Does the property have potential for capital growth?
9. Is the property ready to rent or does it need work?
10. Are there attractions nearby that will appeal to visitors and their families?
Whatever your personal preference, be that a period property, a doer-upper, or a ready to rent chic contemporary property, our team of experts can guide you on every aspect of the purchasing and makeover process. We'll give you all you need to make the right decision both for you and for your pocket, helping to maximise income, while creating a stand-out property for you and your guests to enjoy.
2. What about developments or apartments?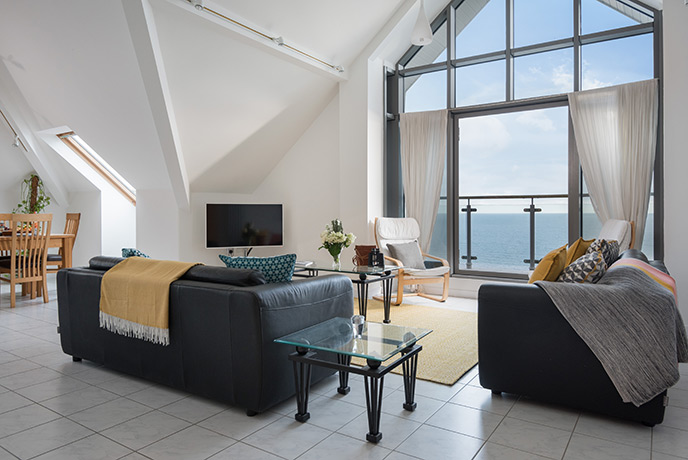 Developments tend to have one main advantage over individual holiday homes, and that is location. Developments are typically situated in stunning locations with outstanding views. And they have to be, quite simply because they have to compete in a very different way to the like of grand houses or cute cottages.
Benefits of developments versus cottages at a glance:
To list off a few, they're low maintenance, built for purpose, located in popular holiday destinations and there is the opportunity to maxmise on your investment if you buy the property at the right time.
Five things to look for in established developments:
1. Does the apartment have an established income?
2. Is the apartment in need of a makeover
3. Is refurbishment permissible under the terms of the purchase?
4. Does the apartment have NHBC certificates giving additional protection against structural faults?
5. Is the development architecturally appealing?
Why buy a new development?
New developments tend to be situated in locations with stunning views and often close to a beach. They also come with parking, are low maintenance and quite often are finished to a high spec.
Plus, if you decide to buy more than one apartment, developers may be open to reducing the asking price, and to include furniture as part of the deal.
And don't forget, new developments often have apartments with stunning floor-to-ceiling bi-folds, or penthouses with furnished balconies, private hot tubs and exceptional ocean views - what's not to like!
3. Glamping

Could glamping be a viable alternative?
If you want to make the most of land that you own, glamping is a good option to consider. From yurts and safari tents to cabins and shepherd huts, the range of glamping options is vast. Planning will influence what you can put in, but if you get the process right, you could soon turn an unused corner of a field into a profitable business.
Three main benefits to owning a glamping business
As well as it being an enjoyable venture and gets you thinking about alternatively ways of living, there are also some really solid reasons why a glamping property is a good way to go. Firstly, it has a very strong return on investment, particularly if you own the land already. On top of this, it is typically a short break model so this increases the average holiday value. Finally, they are fairly low maintenance and easy to manage.
What do you need to consider before going down the glamping route?
1. Does your glamping offer reflect the needs of your target customer?
2. Are you happy to focus on the peak season only, in which case safari tents, canvas options or yurts could be for you
3. If you want a year-round income, consider solid structures such as cabins
4. Are you looking for an off-the-shelf purchase?
5. Have you considered the benefits of a bespoke build so that you stand out?
6. Does your glamping offer deliver tranquillity and unspoiled views?
7. Does your glamping offer stick to a theme?
What will it cost?
Most luxury glamping units will range between £30k-120k. There are also additional costs to consider, such as electricity installation and other service installation.
Canvas or solid structure?
If you opt for canvas, your season will typically last from March to November. By comparison, a solid structure, such as a cabin, offers greater flexibility through the use of wood burners, under floor heating and en-suite facilities. That helps make the off-peak season just as busy as the peak periods, and appeals to a premium customer willing to pay that bit extra for those all-important creature comforts.
Things to consider:
1. Target your market well, creating niche accommodation rather than one size fits all approach
2. If you are set on appealing to a cross-over market, consider a hot tub. You can price a two-bedroom property at a reduced couples' rate to keep your pricing competitive
3. Most bookings will be short-breaks, which means that marketed well, you can get multiple bookings per week, maximising income
What can you expect to earn?
Based on the right accommodation in the right setting, with the right services and facilities, you can typically expect to achieve a return on investment within two and a half years. Per night rates will depend, but can range from £60 in off-peak to £250 in high peak, depending on its facilities and location.
Planning and farm diversification – from field to finish:
One of the fastest growing areas and opportunities for farmers and landowners is diversification into glamping, repurposing pockets of land to create truly stunning locations for yurts, bespoke cabins, tree houses, lodges, shepherd's huts or even underground hobbit houses. Read our full 'field to finish guide' here.
Key considerations:
Sustainability is key to planning approval
Plans will need to be laid out in accordance with local policy
Advice from a planning consultant or a surveyor will save a lot of pain in the long-run
Start small, but plan big
Put infrastructure in place for future expansion from the start
In conclusion
There are pros and cons to all accommodation types but we find the best place to start is to ask yourself 'is this somewhere I can see myself holidaying' when you do property viewings or site visits. If it is a place you cannot wait to return to, then the liklihood is that guests will too!
That said, we're here to help. We have local experts across the country that can advise on what works well in different locations. Feel free to get in touch on property@classic.co.uk or call us on 01326 555 500.
Good luck on your holiday let hunt!