Top 10 gadgets for your holiday cottage
How to holiday let

With so many cool and useful gadgets on the market, we select our top ten picks to add value and fun to your holiday cottage. You'll love them, and your guests will too.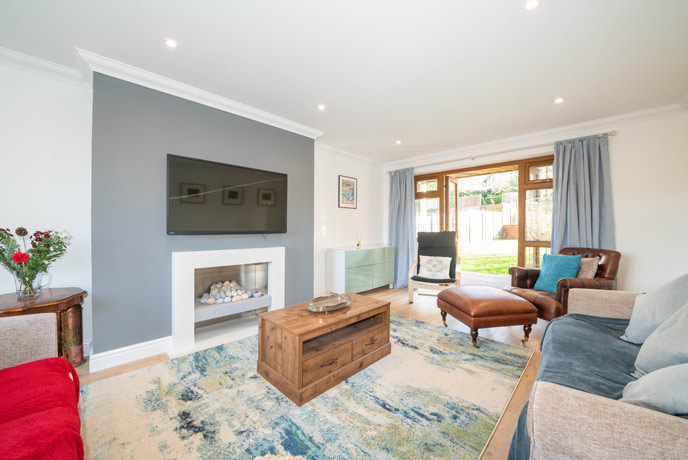 Motion sensor lights
Motion sensor lights come into their own during winter months and for guests arriving later in the evening. Casting a little bit of light can be really reassuring, not to mention helpful, and will help to guide your guests to their perfect retreat without any stumbling blocks.
Radiator reflectors
To keep your guests warm in cooler months, consider having a radiator reflector installed. As radiators project heat from all sides, radiator reflectors are a great way of preventing heat from escaping through walls and keeping heat inside a room. Thus, your guests can enjoy a toasty getaway and you can save money on your heating bills.
Remote control heating
With products like Hive, you can control anything and everything such as heating, lighting and even plugs from your mobile, tablet or laptop. This is particularly helpful for holiday property owners who live a distance from their cottage, as wherever you are you can monitor what goes on (or off).
Light dimmers
Not only do light dimmers add a lovely atmosphere to a room they also allow you to save energy, with a 50% reduction in dimming levels cutting energy by 40%.
For owners who don't live locally, putting dimming lights on a regular setting at night can also act as an extra security measure for your property to make it look more lived in.
Water leak sensors
You can place water leak sensors wherever a leak is likely to occur, like under sinks or against heating systems. Installing a leak sensor will allow you to catch leaks as soon as they begin, before they worsen and incur damage and costly repairs.
Whilst there are many products available, some are able to alert you by text or email if a leak is detected which can be especially useful for long-distance owners.
Keyless locks
Companies like Yale now provide keyless locks, meaning you can wave goodbye to the days of lost keys and stranded guests. With digital locks you can simply set a code on a number pad, inform your guests and then reset it when you're ready.
Just make sure you purchase a lock that can be updated whilst it's secured to the door, rather than one that has to be removed each time you want to update the code.
Games consoles
Game consoles along with a few games are a great child-friendly addition to your holiday cottage. Giving the kids something to keep themselves occupied and entertained on a rainy day will mean that not only will they be happy, but their parents will also.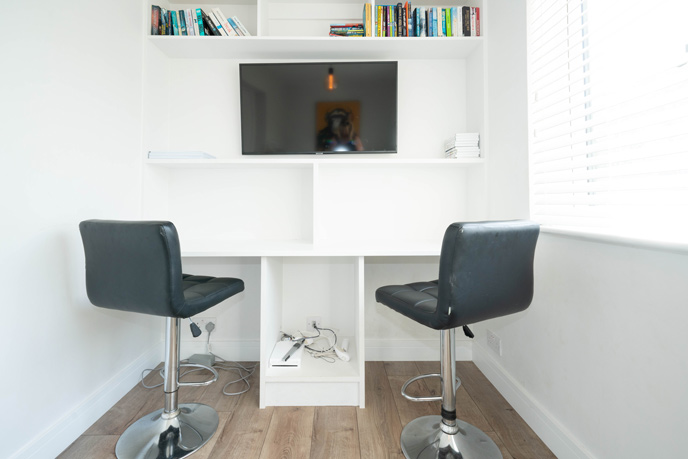 Streaming sticks
For a bit of fun, you can purchase a streaming stick like Fire Sticks or Chromecast. Streaming sticks are small devices that you plug into your TV's HDMI port and allow you to stream things like Netflix and Youtube through your WiFi connection. Perfect for your guests to enjoy on a rainy day.
WiFi booster
If your WiFi signal isn't very strong, you can purchase a WiFi booster that increases signal strength in different parts of your cottage.
According to a recent survey we completed 94% of people stated they preferred to have internet access on holiday, so providing a good quality connection is something to seriously consider.
Bluetooth and WiFi speakers
Speaking of WiFi, it's not just the internet that can be enjoyed without wires. Bluetooth or WiFi speakers can be bought relatively cheaply and popped in your holiday cottages for guests to use.
It'll mean that you don't have to worry about hiding and tucking away loose wires, and guests will be able to connect to the speakers with their phones and smart devices to listen to the radio and play their own music.