The Benefits of Having a Hot Tub
How to holiday let

For most people, an important aspect of their holiday is having the opportunity to relax and unwind, and a soak in a hot tub comes very high up on most people's list! We find that our properties with hot tubs perform excellently in searches, giving you a head start when it comes to bookings.
Why install a hot tub?
Having a hot tub gives you the edge when it comes to search engine optimisation and our statistics over the last few years confirm property income increases by around 34% with the number of holidays taken increasing by 27%! Hot tubs are a great "USP" and any property installing one will reap the benefits.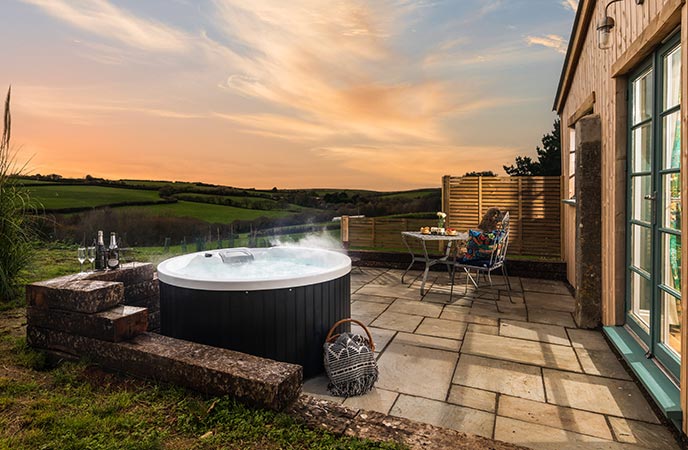 How to Get the Ball Rolling
First and foremost, speak to your property manager who will be happy to chat about your requirements and suitability. Then you will need a reputable installer who can advise you where the most suitable location would be for your hot tub, and which one would suit you best. Things to keep in mind are that hot tubs need to be installed on a concrete base or deck area with adequate structural support.
Where to Install Your Hot Tub
Hot tubs situated in peaceful surroundings are always sought after and from a marketing perspective, the idea of bubbling away under the stars is a great selling point. A view is very appealing, who doesn't want to sit in a hot tub and admire the surroundings? And privacy is important when locating your hot tub so look for somewhere secluded and not overlooked.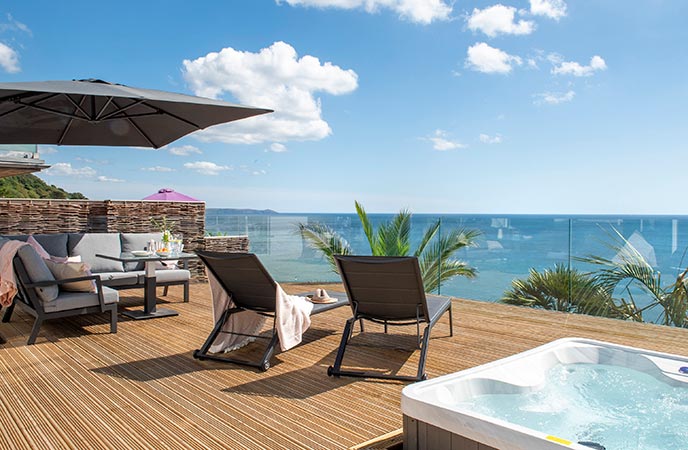 Hot Tub versus Outdoor Bath
Having an outdoor bath has many benefits but the main difference is the lower cost and lack of noise as there are no jets creating bubbles or pumps required. Guests love the idea of soaking in a bath surrounded by nature, so this is certainly something to consider however, they are not suitable for larger parties and best for smaller hideaways and romantic retreats.
Which Hot Tub to Choose
Hot tubs come in all shapes and sizes, from traditional wooden spa styles to permanent hard-shell tubs with massage jets and even Wi Fi functionality. When considering a tub think about the number of guests who are likely to use it. If your property sleeps two then a small version would be suitable and for larger groups look for a hot tub all the family can enjoy.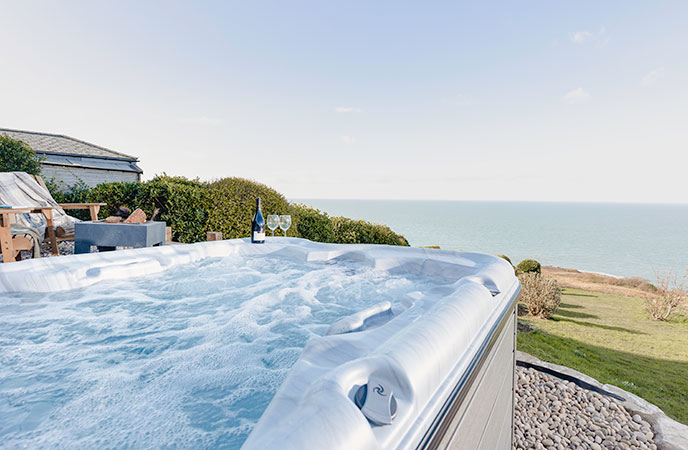 Running Costs
The purchase of your hot tub will very much be led by your budget however, as a rule of thumb with the current energy price cap tariffs of 34p per kWh, for a larger style hot tub the cost would be around £3 - £4 per day, for a smaller eco-friendly spa the cost is more likely to be £2.50 - £3 per day. Look for an energy provider with a low cost electricity at night tariff, which will keep your water warmer through the night and cost less. It is also understandably more expensive to heat the water during winter when the temperature is lower, so it is suggested to drop the temperature slightly to conserve energy. **
Do's
• Keep the lid on at all times when not in use to conserve heat.
• Follow the maintenance guidelines for upkeep.
• Ensure full instructions are available for guests to read.
Don'ts
• Allow children to use the hot tub or outside bath un-supervised.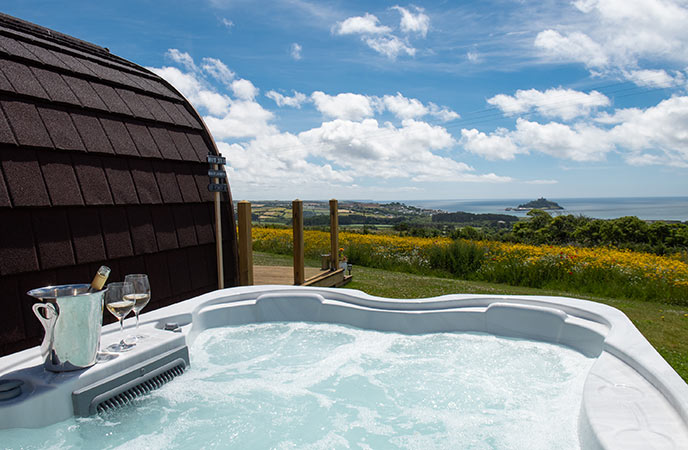 Top Tips from Classic
Think about the location, does it have a view, seclusion, any USP.
Set a budget and stick to it!
Find a reputable installer.
If you would like more information regarding the benefits of having a hot tub at your self-catering property, please feel free to drop our team a line. The property team can be reached on owner.support@classic.co.uk or by calling 01326 555500.
**statistics courtesy of h2ohottubs.co.uk/blog/post/are-hot-tubs-expensive-run**