The Benefits of Eco-Friendly Cleaning Products
How to holiday let

A big part of being a holiday cottage owner is keeping your property spick and span for your guests to enjoy the perfect getaway. It may not be fun but getting into corners and under the rug is all part of the job.

Whether you deal with changeovers yourself, are part of a fully-managed service or hire help, effective cleaning products will be your holiday home's best friend and weave a sparkly path to happy guests and great reviews.

So what cleaning products should you use? It may be tempting to pick up your old favourites or go for the cheap and cheerful options. However, many standard off-the-shelf cleaning products, whilst they do a good job, aren't actually that brilliant for you, your holiday cottage or the environment in the long term.

In fact, here at Classic Cottages we often have guests calling in advance of their holidays to request that certain chemicals not be used before their stay due to allergies and respiratory conditions. Natural, non-toxic cleaning products are a great alternative to more well-known products and brands, and offer an eco-friendly approach to your holiday cottage's cleaning needs.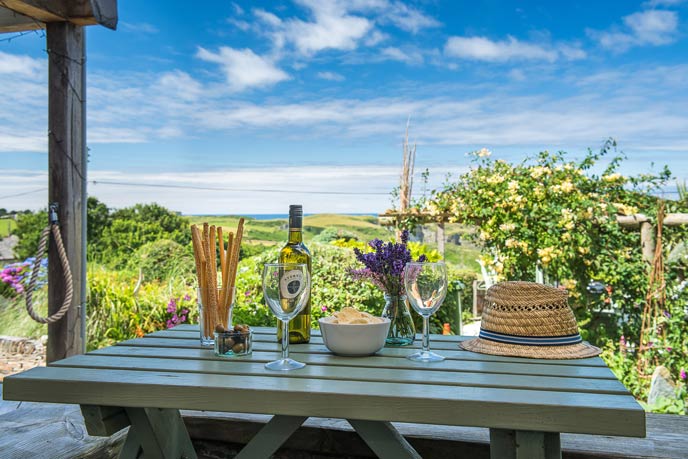 Here are 5 advantages of using natural, eco-friendly cleaning products in your holiday home:
1. Fewer chemicals
One of the main disadvantages of regular cleaning products is the array of harmful chemicals they contain, such as ammonia, phthalates, chlorine, nonoxynols and many, many more.
Once you have used these sprays and scrubs in your property, there is often a residue left on surfaces and fumes in the air. Whilst the ingredients of regulated products have been deemed safe, there is a long-term risk involved and often a lack of transparency with labelling and what each product actually contains.
As a result of these harmful chemicals, it is not uncommon for people to experience skin irritation and allergic reactions. However, in contrast, eco-friendly products contain a lot of natural ingredients such as lactic acid, citric acid and enzymes which are much less harsh and over-powering.
2. Environmentally friendly
At Classic Cottages we love where we live and believe that to continue enjoying the South and West's unrivalled natural beauty we need to be conscious and respect our environment.
One of the advantages of natural and homemade cleaning products, such as baking soda, lemon juice and vinegar, is that they are much more environmentally friendly than standard shop-bought cleaning products.
Unfortunately, many chemicals from harsher cleaning products eventually end up in our waterways and soil, damaging our fragile eco-system and upsetting the natural balance. Eco-friendly cleaning products are much more biodegradable and have far less of an impact on the environment, a great way to keep our cottages clean and consciences clear.
3. Efficiency
The FDA (the U.S. Food and Drug Administration) have stated that there is little evidence to suggest that anti-bacterial soap products are more effective than natural soaps. In fact, not only are eco-friendly products kinder to a lot of allergy sufferers and those with respiratory conditions, they also don't kill the natural, healthy bacteria found on our skin – which chemical products do.
There is also a suggestion that antibacterial cleaning products can actually encourage bacterial resistance to antibiotics.
4. Money saver
The cost of products may vary depending on where you source them; you can purchase non-toxic cleaning products from most supermarkets and stores, and you can even make your own natural cleaning products too.
As well as the environmental and health benefits, there are also long-term advantages to using eco-friendly cleaning products. With natural alternatives to abrasive, chemical cleaning agents, you can avoid significant wear and tear to your property and potentially enjoy longer periods of time before having to replace surfaces and units.
5. Green scheme bookings
With more and more people becoming environmentally conscious, there has been a rise in the demand for eco-friendly self-catering accommodation. If you prescribe to a more eco-friendly approach, you could attract a wider pool of visitors looking for 'green' alternatives to regular lets.