Pulling the plug on socket covers
How to holiday let
Making sure our guests receive the best standard of care is at the forefront of what we do, and health and safety is critical to this.
Here we give you the lowdown on why plug socket covers are no longer advised.
Little fingers and plug sockets have long been a combination ready to send any parent into a cold sweat. Hence, plug socket covers were born to combat any possible dangers.
However, we now know that plug socket covers aren't actually necessary.
In use since 1947, the British 13 Amp plug (British Standard 1363) is now considered to be the safest in the world. Created by the British government to tackle poor building standards, it was designed to incorporate effective and long-lasting safety mechanisms that would protect members of the household from harm, particularly young children and babies.
As a result, the plug was designed with two specific safety features. The first was using three small sockets holes that would be small enough to prevent even the tiniest of fingers from pushing through. It is a legal requirement that all sockets have an internal distance of 9.6mm before the plug pin reaches any live components, so no worries about little fingers there.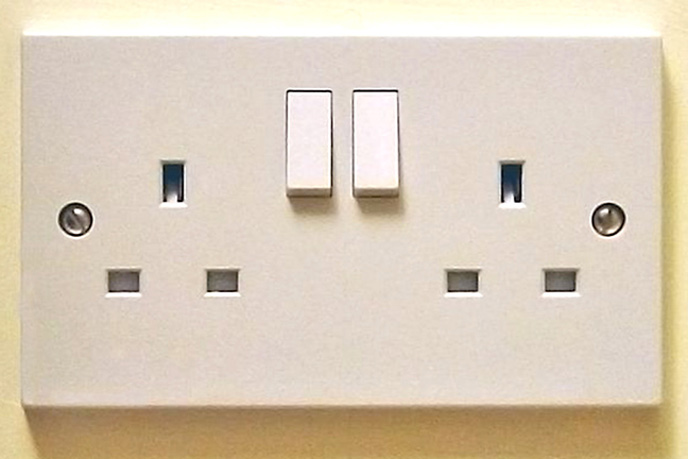 The second feature was the shutters be incorporated to close as soon as the plug was withdrawn from the socket. This would mean that, even if the little tip of a finger could push through one of the holes, the shutters would create a shield from any of the live parts.
Since the introduction of the BS1363 plug, the law requires that all sockets conform to the standard plug and that all plugs meet specific legal requirements to help safeguard children.
So what's the problem with socket covers?
There are no socket covers that meet the same requirements, and therefore none will ever be as safe.
Not only that, but:
As there are no socket covers made to meet legal specifications and dimensions, the wrong-sized cover could cause damage, leading to either overheating and fire or preventing the shutters from closing properly.
You cannot guarantee that the socket cover you are buying does not have any faults.
As socket covers are not made to exacting standards, some actually make it possible to poke items between the cover and socket and reach the live components of the plug.
If one of the cover's pins breaks, the pin will lodge in the socket and the shutters will be unable to close, exposing the live parts.
Who knew!
So, with some reports suggesting that plug sockets may in worst case scenarios cause more harm than good, we have withdrawn them from our baby-friendly criteria and are putting our faith back into the good ol' BS1363.