Preventing the risk of fire in your holiday home
How to holiday let

According to the Home Office, in 2014-15 approximately half a million incidents were attended by fire and rescue services in the UK. In the age of creature comforts, electrics, kitchen appliances, open fires and more all come with their own risks. Whilst these need to be monitored and taken seriously, there are easy steps you can follow to minimise the risk of fire in your holiday home to protect you and your guests.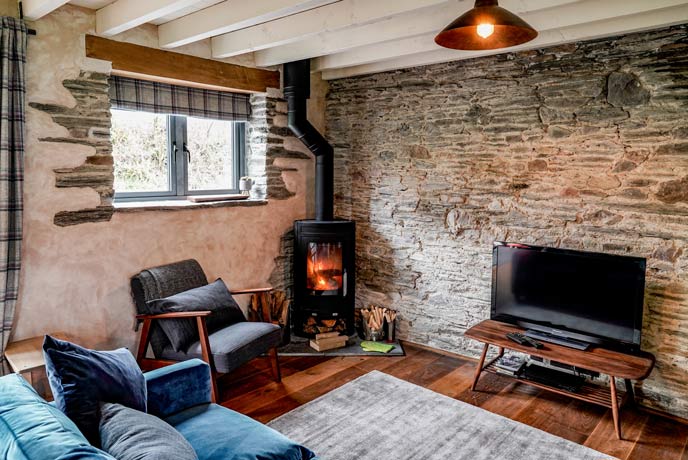 Kitchen Safety
In 2014-15, nearly 50% of all accidental fires were caused by cooking appliances. So what can you do to prevent risk in your self-catering accommodation?
Ensure your kitchen, including little and large appliances and equipment, is cleaned thoroughly and regularly as the build-up of fat and grease can cause a fire risk.
Make sure you have a fire blanket or extinguisher readily accessible in your kitchen, so that guests can you use it in case of emergency. In the case of pan fires, water will act as an accelerant so should never be offered as an alternative.
Make sure any appliances like grills and toasters are kept away from curtains, cloths and kitchen roll. You should also regularly empty and clean your appliances, as a build-up of crumbs and debris can pose a fire risk.
Leave appliance instructions; not only will it be appreciated by your guests and save any headaches, it will also prevent appliances from being used incorrectly.
Electrics
Every year, faulty electrics cause over 6,000 household fires.
You are legally required as part of your Fire Risk Assessment to make sure that electrical equipment and appliances are kept in good, safe condition for your guests to use.
If your guests report a fault with any appliance, it must be checked as quickly as possible and not used until checks are completed.
All of your electrical appliances should be PAT (Portable Appliance Testing) tested and regularly checked over by a qualified professional.
Keep an eye on your plugs as overloading extension plugs can start a fire. It's best to stick to one plug in each socket.
Smoking
The majority of our holiday cottages do not allow smoking; however, if you do allow smoking in your property here's what you can do to minimise risk.
Have a designated smoking area outside.
Provide fitted or weighted ashtrays so they won't be moved by guests or blown over by the wind.
Chimney Fires
Your chimney should be swept at least once a year, and after any long periods of no use.
A fireguard will prevent sparks landing on the carpet and furniture and prevent the risk of damage and fire.
Avoid providing wet or unseasoned wood for your guests to use. Wet wood doesn't burn very well, but not only that, it causes highly flammable creosote to build up in your chimney which causes a real risk of fire.
Display a fire notice so that guests know what to do in case of a fire. Some guests may be unfamiliar with fire safety and a fire notice will help to clear up any uncertainty.
Consider removing any artificial accelerants from your holiday let to avoid any overzealous guests from creating a bigger fire than intended.
For more tips on chimney maintenance for your holiday home, read our blog.
Candles
According to the Home Office, two fires a day are started by candles. Whilst they add a lovely atmosphere to a room, if you wish to provide your guests with candles, ensure you have:
Placed them in sturdy, flat-bottomed holders with sides high enough to stop the flame from licking the top and catching onto anything.
Put them out of reach of lower shelves and somewhere they won't get blown or knocked over.
More Safety Top Tips:
Purchase a smoke alarm and fit batteries. The Home Office recommends placing your smoke alarm in your hallway, rather than in the kitchen or bathroom, and securing it to the ceiling. However, in all new buildings and after major refurbishments mains-powered alarms must be installed: read more here.
If your holiday home has more than one floor, secure a smoke alarm to each landing.
Carry out monthly tests on your fire alarm and check batteries. It is a requirement that all alarms be tested on each changeover and a record kept of these tests.
Make sure fire equipment such as fire extinguishers and blankets are checked and serviced annually.
Every holiday home owner with paying guests is legally required to carry out a Fire Risk Assessment. Make sure you are thorough in your assessment and keep it regularly updated.
Read the UK Government's official document on fire safety.