Keep your guests in the know
How to holiday let

As we know, accommodation can make or break someone's holiday, but it doesn't stop there. Whether your guests are turning up to your holiday cottage for the first time or the tenth time, make sure you keep them in the loop on what's near and far. Regularly updating your household information folder and local information folder will allow guests to keep informed and give them a heads up on what to do during their stay.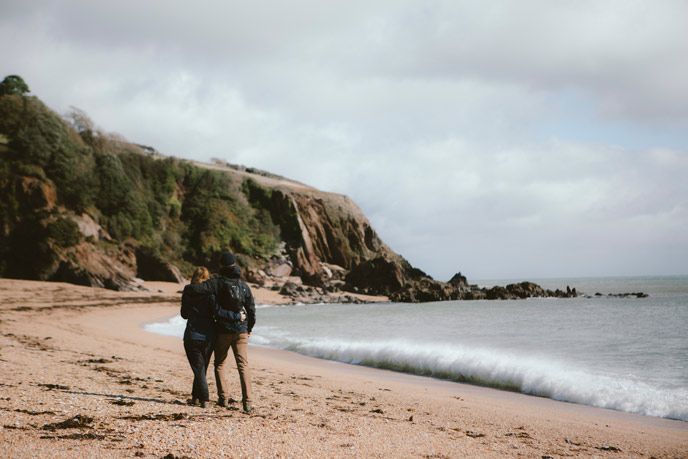 If you haven't updated your local information in more than a year, chances are dates, timings and offers will have changed. Have a look at the information you provide and see if you're missing anything or in need of a sort out. Giving guests that extra helping hand can really make a difference and take a holiday to the next level.
Why offer local information to guests?
Added extras for your guests
No knowledge is better than local knowledge and while some guests may have done plenty of research before their trip, they'll always appreciate more ideas. Make life easier for your guests and present up-to-date, accurate information about what there is to do, whether it be the best local pub, surfing spot or nearby attractions.
This doesn't just have to be about what's outside your holiday let though. Household information like Wi-Fi codes and appliance instructions will all be gratefully received after long journeys and save a lot of headaches.
Share business
Pointing guests in the direction of other local businesses can have mutual benefits all round. You can offer your guests helpful advice and insider knowledge, your guests will be able to enjoy the best places in town and other local businesses will receive income.
In fact, some businesses may even offer discounts or vouchers in return for your support, providing your property with extra value and giving your guests a lovely treat.
Take pride
Providing information packs can be a great opportunity for you to share stories and tales about your local area and your cottage. Take pride in your holiday let and the surrounds and your guests will follow suit.
Repeat bookings
The more value you can add to your guests' holiday the more likely it is that they'll want to return. Going the extra mile will mean your guests can enjoy the perfect getaway and you'll secure future bookings too.