Holiday Cottage garden ideas
How to holiday let

If you live on-site, it's much easier to maintain the outside space of your holiday cottage alongside your own. But if you can't keep an eye on the weeds, here are some hints and tips on holiday cottage garden maintenance.
Keep it simple
Unless you fancy giving half your earnings to a groundskeeper, it almost goes without saying that low maintenance is the way to go. Whether you're letting out a country estate or providing a sitting out space for a sunny morning, it needs to stay clean and tidy to impress the guests – overgrown topiary just will not cut it.
You've two choices here: a natural, meadowlike green space, or modern simplicity. A wildflower garden will absorb any bushes whose pruning is overdue whereas a modern hardstanding needn't have any plants at all…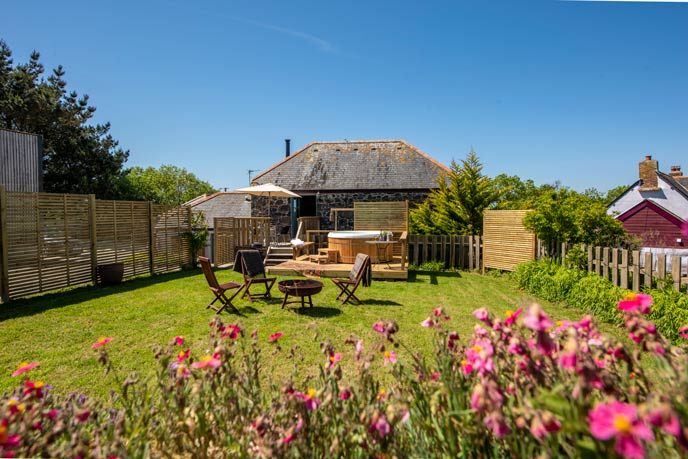 Either way, plant selection is key. Slow-growing, hardy and ground covering plants are your best bet, whilst avoiding anything that drops abundantly, grows too fast or potted containers. Try combining either with a gravel garden.
Top tips from RHS on low maintenance gardening.
Add some interest
The garden/terrace/balcony is an extension of your holiday home, so give it the same consideration. Frame a view, put seats in the sun spot, add a little bird bath – it doesn't take much to make a space more appealing.
Blank wall? Add some trellis or a trendy 'moss mural'. Green walls are surprisingly easy to make yourself.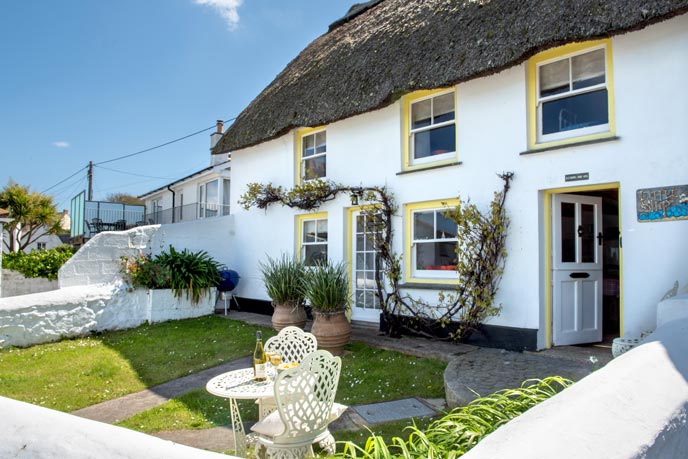 Dark corner? Try outdoor lights. But don't forget to check the electrics if you're not using candles or solar torches.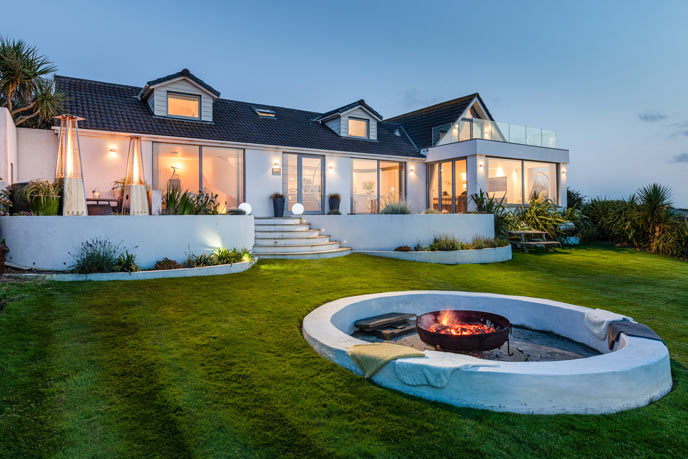 Exposed to the elements? Erect a windbreak – natural or otherwise.
Blank bed? Design a rockery – easy to create and maintain.
A larger space? Create a walkway or two.
Limited space? Look up small trees for small spaces. Then it's all about the design.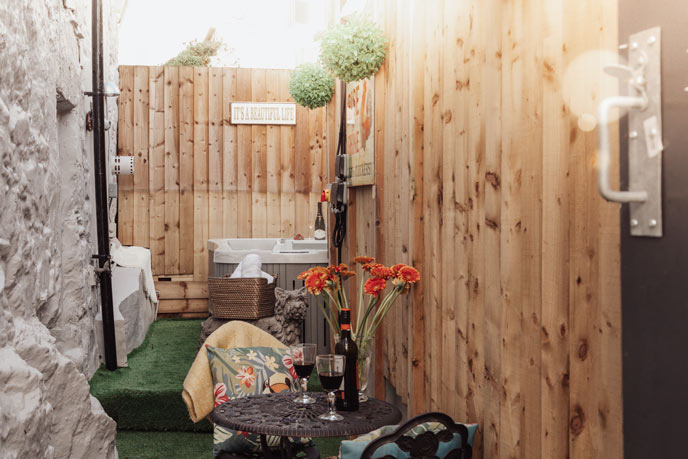 Location
Plants can be picky, so you need to know your hardy coastal succulents from your pretty country petals.
Coastal gardens are likely exposed to the elements; good strong winds, the odd sea spray and attack of the seagulls. But there are plenty of pretty plants that love a blustery location.
Check out RHS coastal plants for specific advice.
The sheltered south tends to have a milder clime, so you won't need to worry about this section – the choice is yours and you can even get a bit exotic.
Inland, the higher you get, the harsher the weather, particularly if your holiday cottage is atop a moorland tor (not likely, but you get the picture). Opt for sturdy bushes that enjoy the odd flutter of snow such as elderberry and willow – berry bushes are generally hardy, providing pretty flowers followed by edible fruit for guests to enjoy.
RHS has lots of advice on which plants to pick to suit your garden.
No sitting out space?
Window boxes, hanging baskets or an indoor herb garden, all add the natural touch and show a bit of appreciation for loving the location.