Electric Car Charging Installation
How to holiday let

As a family company offering holidays around the UK, we are very aware how precious our environment is to both us, our owners and our guests. This goes beyond just land, sea and air but extends to communities, history and culture. Our business can harm all of these or help them. We want to minimise the harm and maximise the benefit, so we have looked hard at every aspect of our business.

With the increasing awareness of climate change and the importance of acting now to make a change, we all must do our bit to care for the environment. As a company we are aware of our impact, and are looking to help out in any way we can.

We love the benefits of electric cars, including their value in being better for the environment, resulting in less air pollution due to no exhaust emissions, better air quality and not to mention, they're cheaper to run! With more and more people investing in electric cars and an estimated 5.6 million electric vehicles on the road, we thought it may be useful to put together some information on setting up an electric car charging point at your property.
Installation
Whilst it is possible for guests to charge their car with a standard three pin plug, it is generally less time efficient. This means that a dedicated electric car charge point is ideal for those guests with electric cars. Home charging points can be installed by specialists outside the property and are wall mounted in an area that suits you – whether that's your garage or an exterior wall. They are weatherproof, durable and tend to be covered by a three-year warranty.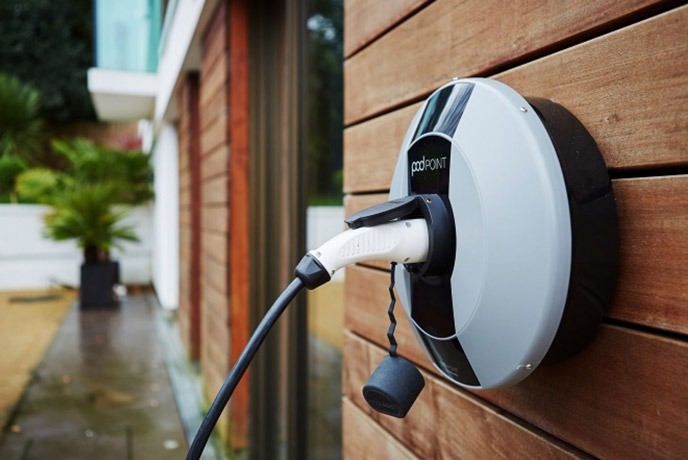 How long does it take to charge a car?
It does depend on how much battery is left; however, it can take anything from 30 minutes to just under 8 hours for a typical electric car.
How much does it cost to charge a car?
Charging at home tends to cost approximately £7-8 for a full charge.
More Information
You can find more information on electric car charge points at PodPoint.