Electric Vehicle Charging Installation
How to holiday let

With the increasing awareness of climate change and the importance of acting now to make a change, we all must do our bit to care for the environment. As a company we are aware of our impact, and are looking to help out in any way we can.

We are all aware of the benefits of electric cars; their reduced air pollution due to no exhaust emissions. Plus, they're cheaper to run! With more and more people investing in electric cars we thought it may be useful to put together some information on setting up an electric car charging point at your property and also make you aware of the government grants available to help you achieve this.
Installation
Home charging points can be installed by specialists outside the property and are wall mounted in an area that suits you – whether that's your garage or an exterior wall. They are weatherproof, durable and tend to be covered by a three-year warranty.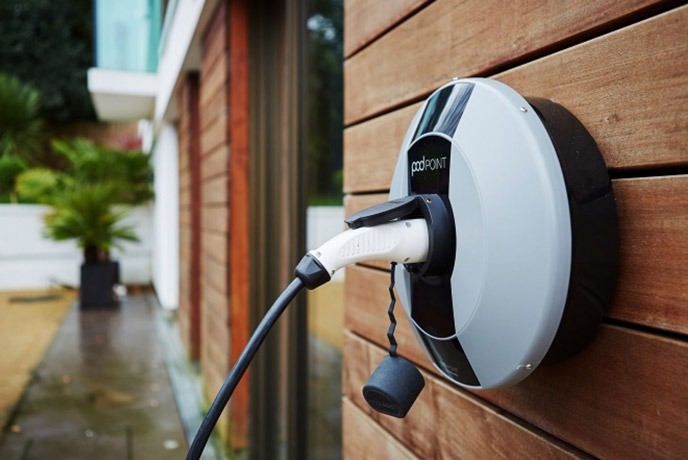 How much does it cost to install a charging point at your property?
This does depend on the supplier you choose and the features you need for your EV charging point. Zappi at my energi advise that the cost for the product and installation is usually between £1,200 to £2,000.
However, there can be additional costs incurred if the site is not fully set up to support the additional electricity demand. This is something your EV installer can advise when you first enquire.
Government grants available for electric vehicle charging points
The government is offering a £350 grant for each electric vehicle charging point installation for self-catering accommodation sites. They are calling this the "Workplace Charging Scheme (WCS)". To be considered for the grant, you must fulfil the criteria set out by the government. This includes:
Being a registered business
You will need to declare a need for a charging point
You will also need to have dedicated off-street parking
For more information and for the application form, follow this link to the government website.
Where do we start? Is there a company you recommend for installation?
The best place to start is by speaking to an expert. Zappi electric car charging points are produced by my energi and come highly recommended. They are able to quote for the product and for the full installation at your property.
They provide integrated timers, remote access (so you can track and tap in anytime and anywhere) and can pincode protect the device. All very useful design features for EV charging points at a holiday cottage. They can also link up to a solar panel electricity supply if you have one, making this an even more efficient way to run electric vehicles. Click here for more information on zappi.
PodPoint also provide installations for different car types and recommend charging points to suit you and your property. Click here for more information.
Want to find out more?
We appreciate there are a few things to think about before you go ahead and look to install a charging point. To find out the ins and outs and top tips within the industry Which? have put together a great guide on "Electric car charging at home" that gives some really useful advice.
When a property with Classic Cottages has an Electric Vehicle charging point available for guests to use, we promote this across our website. Your property will be part of our collection of "holiday cottages with EV charging points" and you will also appear when a guest chooses to filter their property search to include EV charging point.