Decorate your holiday cottage for Christmas
How to holiday let

Warm fires, hot drinks and stolen glances at the sky to search for a distant flash of light; Christmas is nearly here. With plenty of people looking to try something new this Christmas, guests are swapping traditional Christmases at home in front of the box for exciting adventures.

From enchanting walks through the frost-laced countryside to strolls along the harbour watching multi-coloured lights dance on glassy seas, guests are in for an atmospheric treat this South West Christmas. But why not bring the magic indoors too?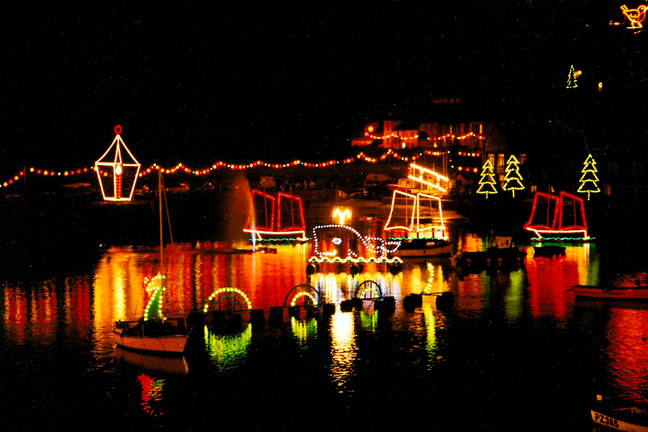 Whether or not you're a Christmas fan we can all appreciate the messages of giving and well-wishing that come with the festive season. No matter your budget, you can invest in some decorations big or small to add to your holiday cottage and make your guests' Christmas experience the best one yet.
If you want to go all out or simply mix and match your favourite festive decorations, here are our top choices for every Christmas cottage:
Christmas tree
Fresh or faux, Christmas trees have been the symbol of Christmas ever since Prince Albert made them popular in the mid-1800s. Lavish them in tinsel and ornaments or dress them in minimalist baubles, Christmas trees are the, well, star on the treetop for any Christmas cottage.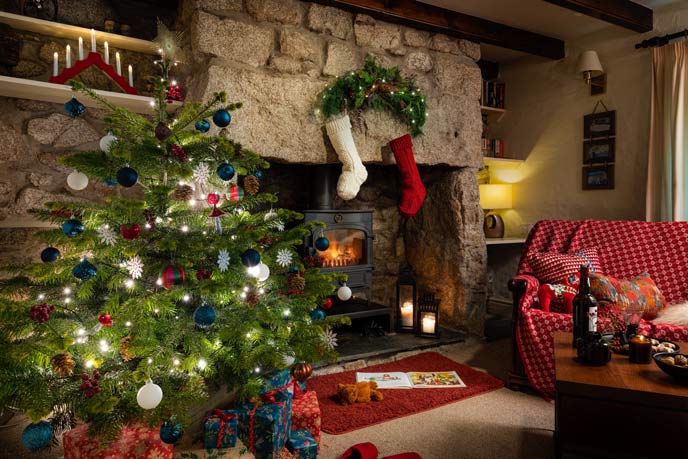 DIY Christmas decorations
The internet is full to bursting with DIY Christmas decorations, from 40 decorations to make with pine cones to a whole host of last minute easy DIY decorations.
Stockings
Hung on the mantelpiece, over your bedpost or sat by the tree, Christmas stockings are a lovely touch for guests spending Christmas day in your cottage.
Festive treats
Mince pies, Christmas pudding, and candy canes. Leave some tasty treats in a little welcome tray for your guests to enjoy.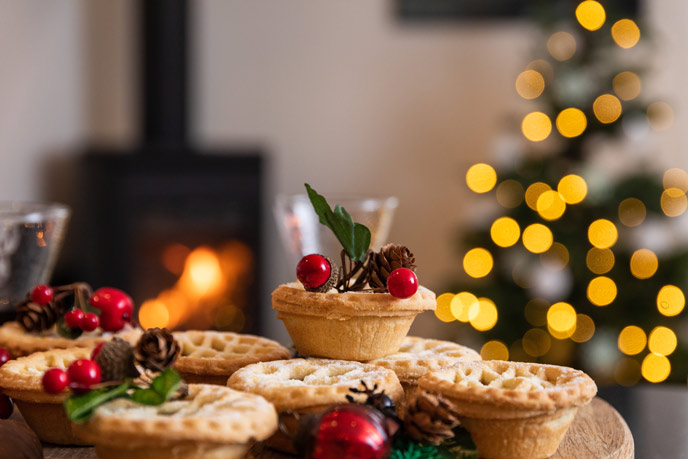 Crackers
No Christmas meal is complete without crackers.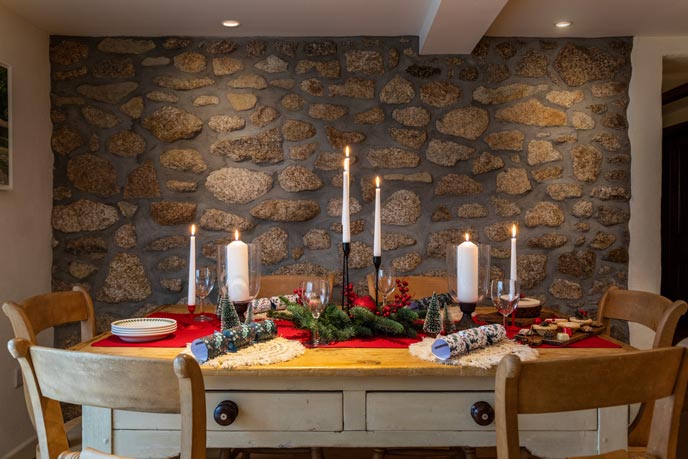 Fairy lights
Loop them around your tree, drape them across your fireplace, hang them over door frames or pretty much anywhere you'd like to add a pretty, romantic touch. Just make sure they're PAT tested to avoid a toasted Christmas tree!
Wine
For a more grown up treat, why not leave some wine of the classic or mulled variety for your guests to sip on a wintery eve.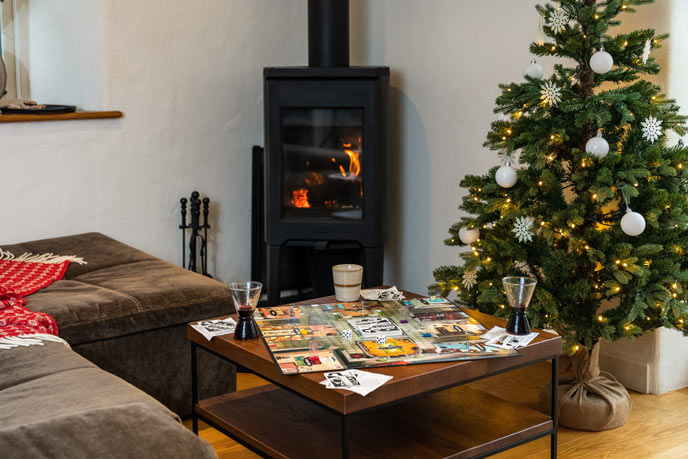 Christmas cards
Leaving a greetings card, not just at Christmas but year-round, for your guests to read on their arrival is a nice personal touch that'll leave them feeling really welcome.
Festive foliage
Holly, poinsettia, mistletoe and other festive foliage can be left in bunches around your holiday home as easy, effective decorations.
Wreath
Create an extra special welcome by placing a Christmas wreath on the front door. Or for a tasty twist, why not try an edible wreath from Edible Blooms?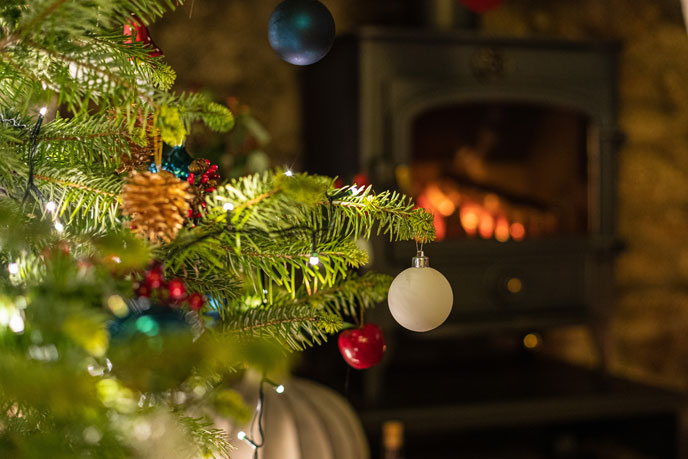 Once you're sure you're ready for winter and have sufficiently decorated your cottage, all that's left to do is enjoy.