It's been a while since we've had a full roster of festivals in Cornwall - or indeed, anywhere - so we are looking forward to every single one of them.
Whether you want to let loose to some tunes with sand between your toes or you're after a more relaxed affair with some sea shanties and flowing local ales, Cornwall is home to some of the best festivals in the country and after two years of silence, we are ready to dance like nobody's watching once more. Here's our countdown of festivals in Cornwall for 2022 so you can bip, bop and boogie your way through the year.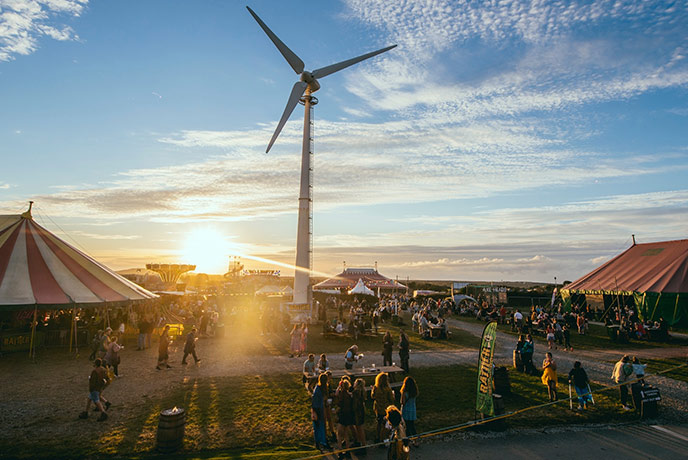 Where: Healeys Cyder Farm, Penhallow
When: 22nd – 24th April
Access: Just off the A30 with parking on-site
When a festival is adults only and centred around Cornwall's most famous cider, you know you're in for a hair letting-down time. Spread across three glorious days, Rattler Fest is all fun, games and music with numerous sites across the festival catering to different tastes. Live music, silent discos and celebrity DJs are just some of the sparkling entertainment on offer. The Rattler Olympics and fairground rides also offer the chance to unleash your inner child as you dunk for apples and go head-to-head with bumper cars.
Explore cottages in Truro.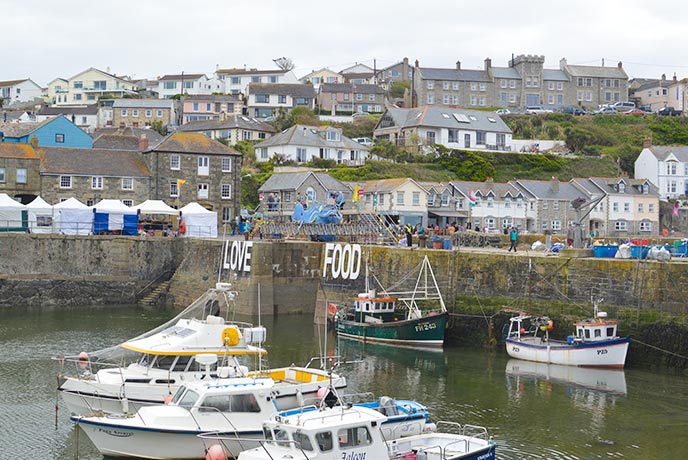 Where: Porthleven harbour, Porthleven
When: 22nd – 24th April
Access: Roads into Porthleven will be closed for non-residents, so parking in the festival car park, public transport or walking/cycling in is recommended
Food festival might be the name of the game, but it's certainly not all that's on offer at this three-day-long spectacular. With Porthleven's beautiful harbour as the backdrop, take your taste buds for a tour around the world as you taste your way through the hodgepodge of aromatic stalls and wagons. Pizza, American grill, local ales and spirits, Cornish cakes, and much (much) more awaits, alongside chef's demos and workshops where you can get stuck in. Throughout the sweet-smelling day and disco-lit night, there is also a host of live music so you can dance off all of the glorious food you've enjoyed.
Explore cottages in Porthleven.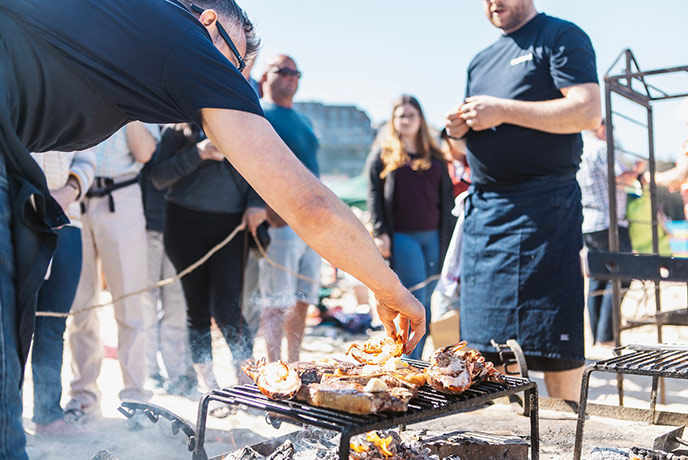 Where: Porthminster beach, St Ives
When: 13th – 15th May
Access: St Ives can get very busy and car parks fill up quickly so we recommend the park and ride options from Lelant train station
Three days of eating and drinking our way around a beautiful beach in West Cornwall? Don't mind if we do! St Ives Food and Drink Festival is back and ready to fill your nostrils, bellies, and hearts with joy. This annual foodie delight takes place on the iconic Porthminster beach and offers hungry guests the chance to try a plethora of different cuisines. It's not all about eating food either, as culinary experts take to the stage to share some of their hard-earned wisdom through countless demos. In between mouthfuls, you can also try your hand at table tennis, browse the pop-up art galleries, and group around the fire pit as you swap stories of your favourite bite of the day.
Explore cottages in St Ives.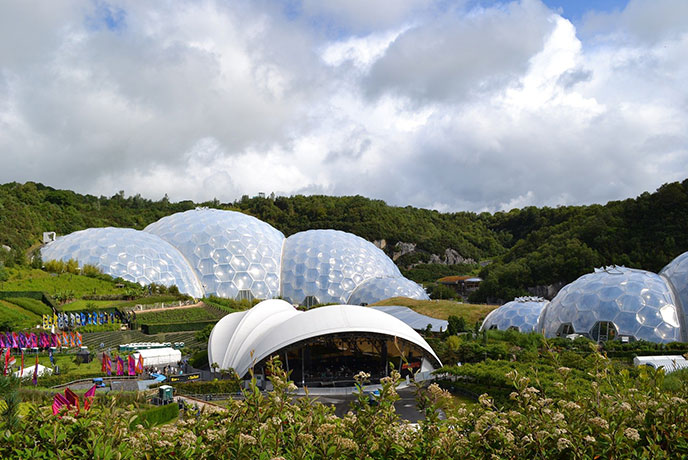 Where: Eden Project, Bodelva
When: From 16th May
Access: Parking at the Eden Project
While technically not a festival, we couldn't resist including the Eden Sessions, which filter incredible performances throughout the summer months. With the biomes lit up like giant disco balls as your backdrop, Eden Sessions are a totally unique venue for catching some incredible international greats. This year, your inner teenager can be released as My Chemical Romance and Nine Inch Nails hit the stage. Or, if you want to catch some classics of a different nature, then Bryan Adams and Diana Ross will be there to take you back to the Summer of '69 where you can Stop! In the Name of Love – see what we did there?
Explore cottages in St Austell.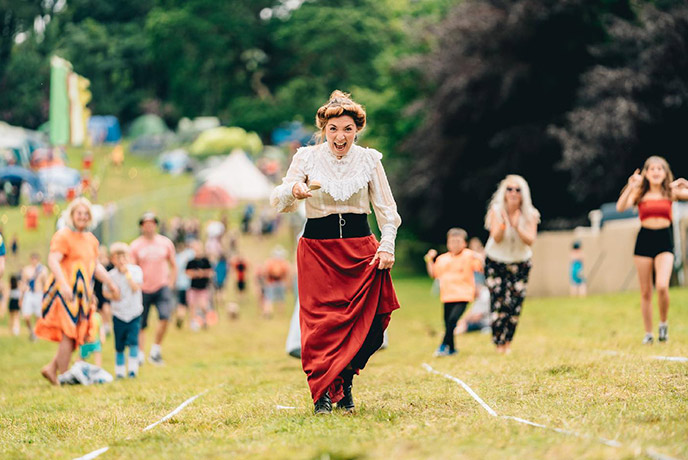 Where: Scorrier House, Redruth
When: 2nd – 5th June
Access: Train stations at Redruth and Truro just 15 minutes away, or there is parking at the estate
It's safe to say that everyone loves a garden fete… Well, the Great Estate really kicks things up a notch with their rambunctious version that holds no punches. Jubilant performances of live music will be dotted around the grounds, including the musical ramblings of the Manic Street Preachers and DJ Yoda. With lots of other happenings going on from garden games to wild gin foraging workshops, you'll find plenty of captivating activities to pique your interest. If, like us, food is always at the forefront of the mind, you'll be pleased to know that an eclectic mix of food stalls will ensure everyone is satisfied all weekend long.
Explore cottages in Redruth.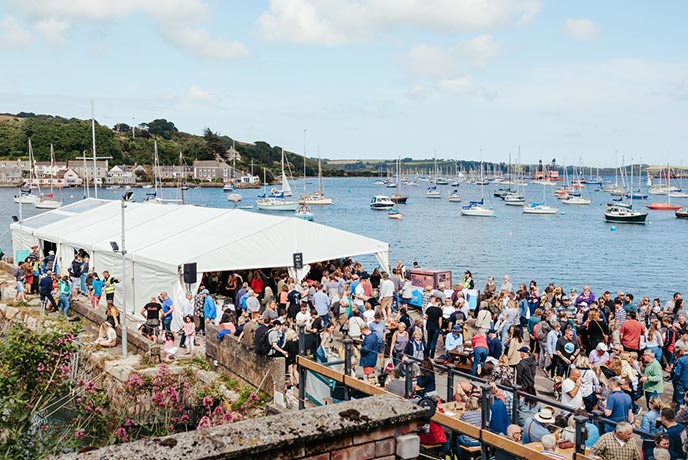 Where: Across Falmouth
When: 17th – 19th June
Access: There are several car parks across Falmouth
Whether you're into nautical music or not, no one can resist the boot-stomping energy of sea shanties sung with passion, heart and a swig of ale… which is exactly why this Cornish get together in South Cornwall has turned into the largest free nautical music and song festival in Europe! After last year's virtual event, 2022 promises to get back to the action with a lineup worthy of a raised glass and boisterous cheer. Come and hear the call of The Oggymen, Longest Johns, Fishermen's Friends and many more as you get wrapped up in the Cornish tradition of singing loud and drinking deep!
Explore cottages in Falmouth.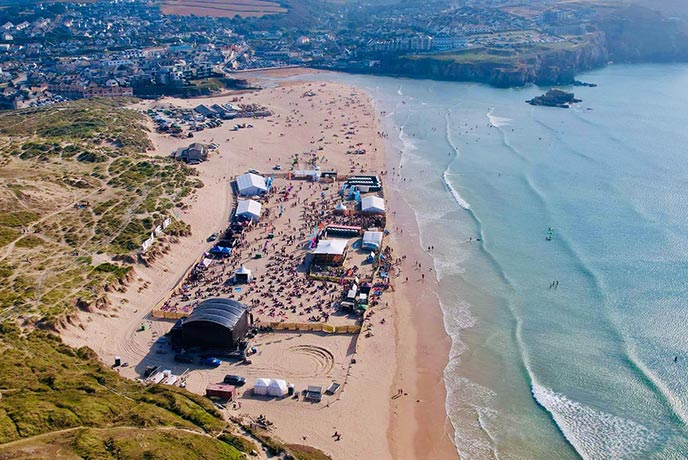 Where: Perranporth beach, Perranporth
When: 24th – 26th June
Access: Parking behind the co-op in Perranporth
When it comes to beachside festivals you can't do better than Tunes in the Dunes, which actually takes place amidst the golden sands at Perranporth beach in North Cornwall. Get caught up in some incredible live performances by artists such as Shaggy and The Kooks as the waves crash in the background and the sand moves under your feet. Then, when the rhythmic jumping sets off the hunger pangs, head to the side of the arena to explore the food vendors on offer. From pizza to fresh seafood, there have been some seriously tempting options in previous years.
Explore cottages in Perranporth.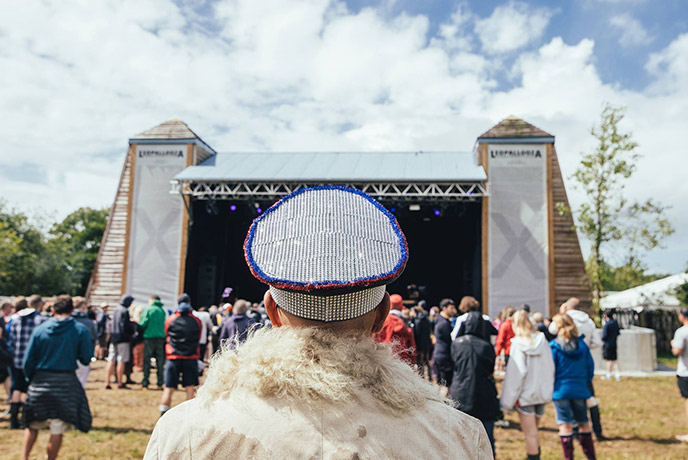 Where: The Wyldes, Week St Mary
When: 22nd – 24th July
Acces: Parking is free for any cars with three or more people in the car and a shuttle bus will run from The Strand in Bude
Leopallooza is returning to the Wyldes in 2022 bigger and better than ever. Dubbed the greatest house party that takes place in a field, this summer-defining festival is three days of toe-tapping, hip-swaying and head-banging music alongside a great heap of surprises from comedy to yoga. Previous years have seen the likes of Bastille, Seasick Steve and Rag'n'Bone Man take to the stage and this year's 100-strong line-up is looking to be another cracking series of shows. Grab your friends, family and even the little ones for this family-friendly festival that puts all other garden parties to shame.
Explore cottages in Bude.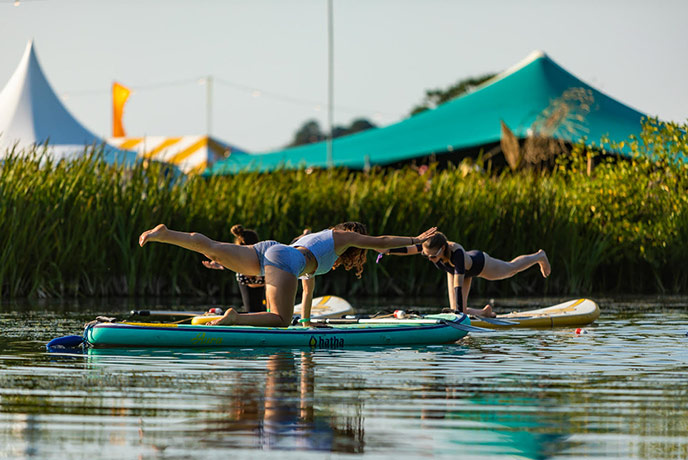 Where: Dinham House Estate, Wadebrige
When: 29th – 31st July
Access: Parking can be added when you purchase your ticket
Whether you're a foodie, a music lover or you just want an action-packed weekend with the gang, the Rock Oyster Festival really does have something for everyone. Laura Mvula, Happy Mondays and Passenger headline across the weekend with some other fantastic artists rounding out the roster for some unbeatable music. Feeling peckish? You'll be spoilt for choice as you tour the different chef tipis, some of which contain Michelin-starred chefs and some tummy rumbling demos. You can then head down to Mussel Beach for some SUP yoga and coasteering to really turn this into a weekend to remember.
Explore cottages in Rock.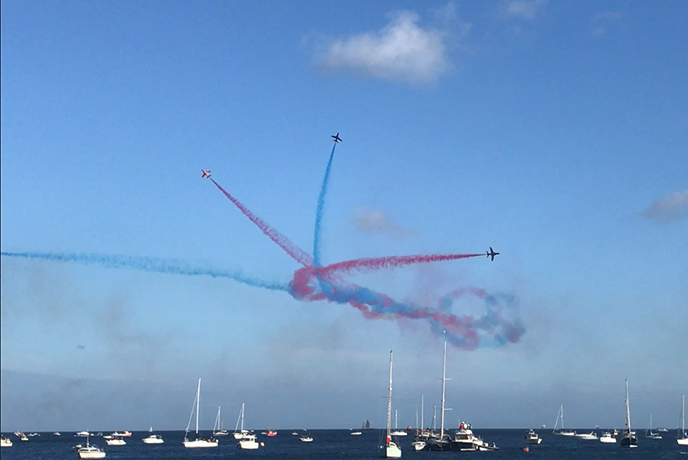 Where: Across Falmouth
When: 5th – 14th August
Access: There are several car parks across Falmouth
So much more than your usual festival, Falmouth Week turns the already vibrant waterside town of Falmouth into a hive of live music, sailing extravaganzas and pink wigs, a phenomenally fun fundraiser that kicks off the week while raising money and awareness for breast cancer. This week-long and town-wide celebration takes a leaf out of every book imaginable as each day presents new and entertaining sights and sounds. Markets offer an eclectic mix of local foods and wares, the now infamous 80s and 90s night sends partygoers back to the heyday of pop while the firework display ends the week on a literal bang! Oh and plenty of parades, aerial displays from the Red Arrows and all manner of foodie treats to keep you entertained all week long.
Explore cottages in Falmouth.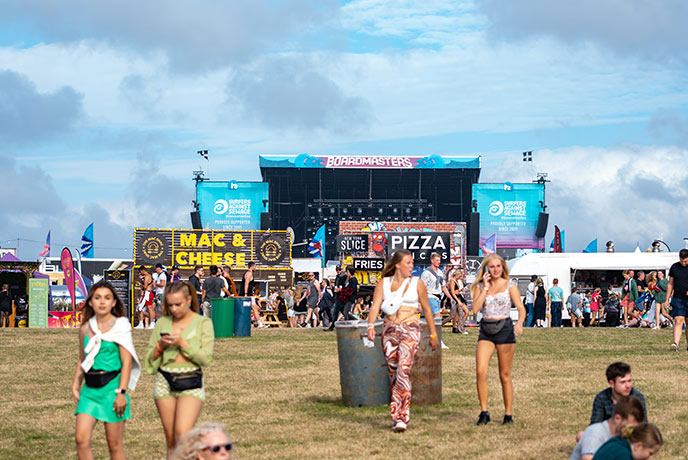 Where: Trebelsue Farm, Newquay
When: 10th – 14th August
Access: Shuttle bus running from Newquay town centre
Now considered the epicentre of surfing, food and music, the Boardmasters festival has become one of the top festivals in Cornwall and annually attracts thousands of eager visitors to Newquay. Seven stages and a silent disco provide almost endless opportunities to catch some superb music, with headliners including George Ezra, Disclosure and Kings of Leon. If you wander down to Fistral beach, not only can you browse some fantastic pop-up stalls, but you can plop yourself down on the sand to watch the Boardmasters OPEN, which always provides an incredible display of skill with a board. You can even take to the waves yourself with many opportunities to learn to surf throughout the festival.
Note: parking in Newquay can be a challenge during Boardmasters so it might be better to catch the bus in.
Explore cottages in Newquay.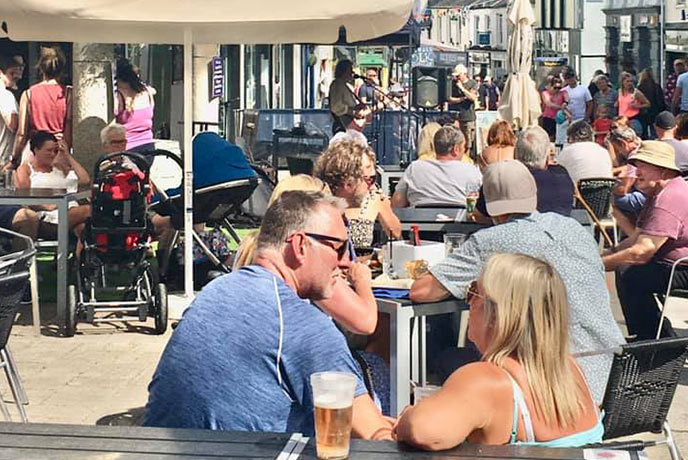 Where: Wadebridge
When: 26th – 27th August
Access: Plenty of car parks around Wadebridge, all close to the festival
It may be on a smaller scale compared to some of its Cornish brothers and sisters, but Cornwall Folk Festival still packs a punch when it comes to great performances. Held over several stages and locations around Wadebridge, including the town hall and Betjeman Centre, catch over 70 acts from Cornwall and beyond that celebrate all things traditional, alt-rock, Americana and rock. In short, if you're looking for a festival that really shines a light on the best of folk, this is the one for you.
Explore cottages in Wadebridge.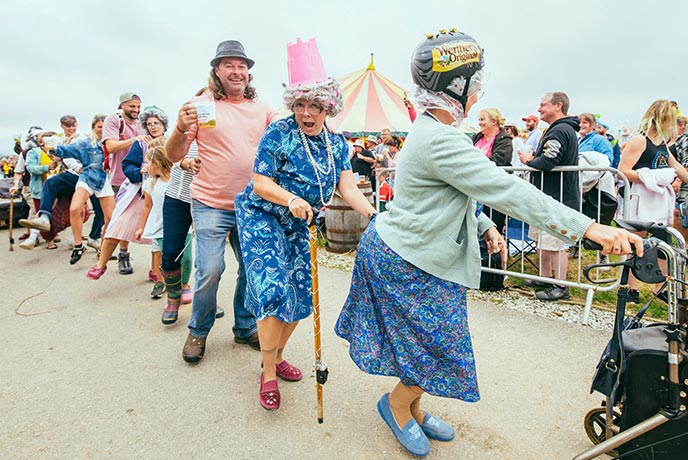 Where: Healeys Cyder Farm, Penhallow
When: 9th – 11th September
Access: Car parking passes available
Another fantastical festival taking place at Healeys Cyder Farm, Little Orchard Cider and Music Festival is the family-friendly version of Rattler Fest and promises to be three days of fabulous fun. Catch a host of big names on the main stage, squeak the night away at the silent disco (have you ever heard a silent disco? It can be more entertaining than the music itself), and check out the riotous fun that can be found throughout the festival – who's ready for Grandma's sofa derby?
Explore cottages in Truro.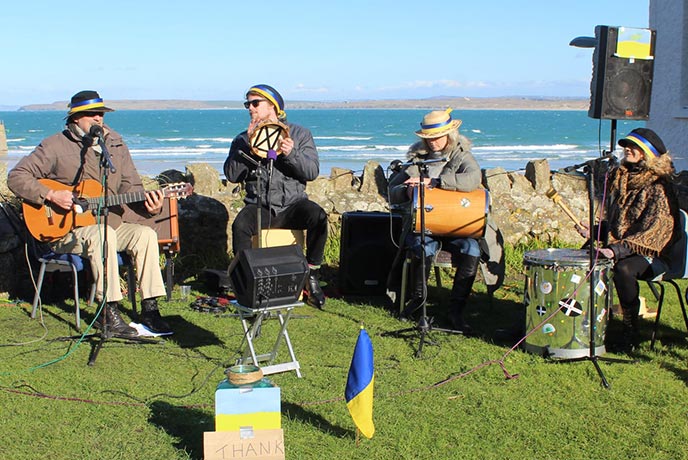 Where: Across St Ives
When: 10th – 24th September
Access: St Ives can get very busy and car parks fill up quickly so we recommend the park and ride options from Lelant train station
Theatre, live music, comedy, poetry, open studios… every conceivable cultural interest is covered at this wonderfully expansive festival in St Ives. Stroll down the cobbled streets and along the pretty harbour, discovering street corners and cafés playing host to artists of every nature or head to one of the bigger venues such as the Guildhall for some big names like Lindisfarne and Emily Barker. There's a mix of free and ticketed events so make sure to check out the website for details on everything that's going on – spanning two weeks, there is certainly plenty to choose from!
Explore cottages in St Ives.
Where: Looe
When: 16th – 18th September
Access: Parking is available around Looe and the train station is a short walk to the beach front
Taking over the whole town, Looe Live! is a true celebration of the arts. A heavy focus on music ensures every melodic taste is catered for across the main stage, BBC Introducing stage and the sporadic pop-up performances in venues throughout the town. With day and weekend tickets available, you'll be able to curate the perfect festival experience while making the most of the 100+ performers as well as the usual offerings around Looe from stunning views to delectable eateries.
Explore cottages in Looe.
Excited to make the most of Cornwall's diverse range of festivals? Book your stay in one of our beautiful cottages in Cornwall today.