Popular with visitors of both literary and archaeological leanings, Lyme Regis has earned the unofficial title of 'The Pearl of Dorset', with some of the best fossil-hunting in the country. We're in love with the views out to Lyme Bay that you get from here, and so with help from our friends at Poco Pizza, we're sharing with you their one-of-a-kind viewpoint. Grab a pizza on their stunning balcony, sit back and enjoy a unique seaside experience.
Guides to Holidaying in Lyme Regis
Whatever the weather or mood, Lyme Regis has plenty to do, so we picked the best.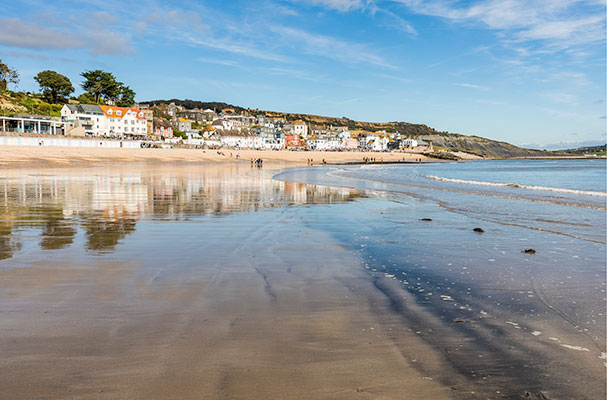 Follow Becky's fond memories of growing up by the sea in Lyme Regis as we explore this popular Dorset beach.
Read More »